Disclosure: Aussie Hosting is community-run. We sometimes earn a commission when you buy hosting through our links. Learn more.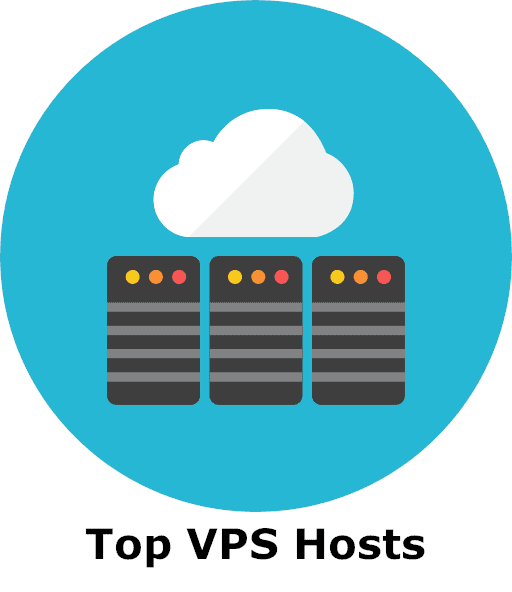 It's a new year, and we've got a new list of the best VPS hosting platforms in Australia. We're pleased to bring you the most current information on top online security and privacy protections for Australian homes and businesses.
Our reviews are intended to provide you with a comprehensive overview of features, plans, and pricing in a way that empowers you to make informed decisions.
Our reviewers use a range of metrics to gain an accurate reading of performance using live data, and our reviews are always unbiased. We want you to be able to rely on us for accurate information that you can trust.
---
Why You Need a Cloud VPS Installed on Your Network
Your website is usually on the front line when it comes to lead generation, customer service, and interaction. Free hosting services are less secure and put your data at-risk, and shared servers affect your downtime and limit your resources.
On the other hand, virtual private servers give you the scalability and security of a dedicated server without the high price or need for an in-house IT team to manage your platform. Download speeds aren't as fast as using a dedicated physical server, but they're a huge improvement over classic shared hosting platforms.
There's no need to invest in expensive infrastructure, and the updates, security, and maintenance are built into the system.
You'll also get all of the bandwidth and processing power you need, in addition to expanded storage and security features. The best providers will include round-the-clock website monitoring and real-time notifications.
The trick is to find a reliable provider that stands up to scrutiny - and behind their platform - and is willing to put it in writing.
---
#1 HostPapa - Best Overall
Key Features
30-day money back guarantee
cPanel support
More than 400 apps and tools
Free domains and Let's Encrypt SSL
Award-winning 24/7  support
Free domain transfer and website migration
Free Cloudflare CDN
Business email

Speed: 1 second
Location: Canada
Uptime: 99.95 percent
Visit HostPapa
Pros
Number one in most markets
Fastest loading times
Five hosting tiers
Cons
Some issues with support response times
Automated backups only available with Pro plan or higher
Hostpapa Best VPS Hosts Review
This is the number one choice in terms or price, performance, and features. HostPapa has managed to maintain a good balance between their shared hosting plans and VPS services over the years, and the quality is tough to beat.
The basic level of service gives you 1.5G of RAM, quad-core processing power, and a whopping 50GB of SSD storage for $19.99 a month. Since they offer five tiers of service, you can always find a plan that offers the right mix of service to price.
The biggest plan is the "Extreme" service level. This is for large enterprises with a big budget and greater need for storage and processing power.
For $250 per month, you get 24GB of RAM, 1TB of SSD storage, and a 12-core CPU.
---
#2 Hostinger - Best Cheap Option
Key Features
cPanel support
Root access
1000 - 8000 GB bandwidth
Free domain and website transfer
More than 200 web templates
Free Let's Encrypt SSL
One-click WordPress installs
Free daily and weekly backups
Bitninja security
Extensive knowledge base

Speed: 143 ms
Location: Lithuania
Uptime: 99.4 percent
Visit Hostinger.com
Pros
High rate of reliability
Great price
Speed and security
Cons
Fewer options over other plans
Customer support is a little slow at times
Hostinger Best VPS Hosts Review
If you're looking for cheap hosting in Australia, this is the best available at only $3.95 per month for Hostinger's mid-level service. However, that doesn't mean they're slacking on performance or features. They offer more than 99 percent uptime and Bitnija security as well as free SSL certificates from Let's Encrypt.
They have a smaller reach than other providers, and the features are somewhat bare bones, But, where else can you get a basic VPS for less than $1 per month and still get security and fast page loads? This gives you the budgetary consideration of shared hosting without the risk.
For that price, you'll get a single core processor, 20GB of storage, and 1000 GB of bandwidth.
They also have a neat website builder called Zyro if you ever find a need for one. It comes with a dozen helpful features like free SSL certificate, unlimited SSD storage, and bandwidth.
Zyro can be used completely free of charge but it also features some (inexpensive) paid plans to take a hold of its unlimited features.
One more feature we wanted to emphasize is Zyro's Logo Maker. If you feel the need to reinvent your logo or to improve the old one, it can be done easily with the Logo Maker, no designer's help needed.
Because they know that even large enterprises like to save money, their highest level of service is priced at only $29.95 per month. That's less than some companies charge for mid-level service, and you'll get an eight-core processor, 8GB of RAM, and 8000 GB of bandwidth at that price.
---
#3 BlueHost - Best Reliable Option
Key Features
Multi-server management
Free SSL
Built-in FTP client
Managed WordPress hosting
24/7 chat, phone, and email support
30-day money-back guarantee
Unmetered bandwidth
Free backups

Speed: 398 ms
Location: United States
Uptime: 99.9 percent
Visit BlueHost.com
Pros
Established company with a good reputation
Consistent performance
Great price-to-feature ratio
Cons
No free site transfers

Customer service is slow to respond on some issues
Bluehost Best VPS Hosts Review
BlueHost may not be our number one choice, but they've consistently ranked among the top five since launching in 2006. That makes them one of the oldest hosting companies, and the most reliable. They offer three tiers of service, with prices ranging from $19.99 per month to $59.00 for their "Ultimate" plan. The mid-range package is $29'99 monthly.
What do you get for your money?
At the most basic level the plan comes with a dual-core processor, 30GB of SSD storage, and 2GB of RAM. The "enhanced" plan doubles the storage and RAM, and the Ultimate plan gives you two more cores on the CPU, 120GB SSD, and 8GB of RAM.
There are a lot of similarities between Bluehost and GoDaddy, read more about it in our Bluehost vs GoDaddy comparison.
---
#4 HostGator - Best Shared Hosting
Key Features
24/7 support via chat, phone, and email
Managed and semi-managed options
WordPress hosting
Root access
2 - 8GB of Ram
Dual- and quad-core processors
RAID-10 storage
120 - 240GB of storage

Speed: 1113 ms
Location: United States
Uptime: 99.98 percent
Visit HostGator.com
Pros
Semi- and fully managed options
High degree of reliability
Best low-cost shared hosting
Cons
They charge extra for cPanel
HostGator Best VPS Hosts Review
HostGator is better known at the best shared hosting service around, but their VPS service isn't too shabby.
Although their fully managed plans are a bit more expensive than some other companies, starting at $29.95 per month, they offer a semi-managed plan that starts at $19.95 per month.
Semi-managed means they'll handle any hardware, configuration, and OS issues, and you're responsible for the rest. Read the fine print carefully to find out exactly what that entails.
Unfortunately, cPanel isn't free as with other companies; you'll have to pay an extra $10 per month for access. However, they are the only platform that offers a 45-day money-back guarantee.
The differences between HostGator and Bluehost are really slim, which is the main reason they are so close to each other on our list, but to find out what they actually are check out our Bluehost vs HostGator comparison.
---
#5 InMotion Hosting - Best for Cloud
Key Features
Managed WordPress hosting
24/7 support via chat, phone, or email
Up to 4TB of bandwidth
Up to 46 CPU cores
Unlimited websites and domains
75 GB storage
4GB RAM
More than 400 apps available
24-hour site monitoring

Speed: 2.93 seconds
Location: United States
Uptime: 99.9 percent
Visit InMotion Hosting
Pros
Single logins for domains, billing, and cPanel
Cloud hybrid availability
Great customer support
Best money-back guarantee
Cons
Requires call-in to sign up for fraud protection services
This is the platform of choice if you want to take advantage of the benefits of hybrid cloud technology. They offer three tiers of VPS service, with prices starting at $24.95 per month. With that price, you'll get a free SSL certificate, free SSD storage, and a full 90-day money-back guarantee.
---
#6 Liquid Web - Best Support
Key Features
ServerSecure™ security
Free Cloudflare CDN
Built-in backups
DDoS and DNS leak protection
Support for cPanel and Plesk
Up to 30 domains
Free 100GB backups
40 - 200 GB SSD storage
1 - 10 TB bandwidth

Speed: 152 ms
Location: Europe
Uptime: 100 percent, guaranteed by SLA
Visit Liquid Web
Pros
HIPAA-compliant hosting
Best uptime guarantee
Fastest speeds
Highest amount of resources
Cons
Some issues with 30-day refund guarantee
Windows support not available with basic plan
Liquid Web Best VPS Hosts Review
Liquid Web brands themselves as the "No-Hassle" hosting service. They've also registered their tech support as the "Most Helpful Humans in Hosting®", and the company strives to live up to that expectation. Not only do the guarantee 100 percent uptime in writing, they'll reimburse you for any financial losses due to downtime.
The company offers four tiers of service ranging from $15 - $85 dollars per month, and contracts are available month-to-month, yearly, or for two years. With that price, you'll get superior security, a dedicated IP address, and free 100GB backups. If you're using InterWorx, you'll also get unlimited domains.
---
#7 A2 Hosting - Best For Small Businesses
Key Features
Optimized for WordPress,
Drupal, Joomla, Opencart, and Magento
Managed and unmanaged VPS service
Free unlimited SSD storage
Unlimited bandwidth
Free site migration
Root access, by request

Speed: 150 ms
Location: United States
Uptime: 99.78 percent
Visit A2 Hosting
Pros
Plans for $5 a month
Great tech support
Responsive customer support
Low server/customer ratio
Cons
Charges extra for cPanel, backups, and Softaculous
A2 Hosting Best VPS Hosts Review
A2 Hosting is one of the best of you're running a small business on WordPress. They offer four tiers of service, and their plans are customizable; no more taking a higher priced plan just to get one or two features. Prices start at $5 per month for VPS hosting, ranging up to $32.99 per month for a fully managed plan.
What do you get for the money?
Tons of features, for a start. You'll get free site migration, unlimited bandwidth and SSD storage, and an anytime money-back guarantee. The company also offers great security that includes a Let's Encrypt SSL certificate.
---
5 Things to Consider Before You Choose a VPS Service
Sometimes, your decision is based on a matter of degrees. When every hour of downtime costs about $150,000, how much will 97 percent uptime cost you over 99.99 percent?
Would you believe that there's a difference in downtime of nearly 11 days per year within just a few percentage points? Make sure that you get any guaranteed uptimes in writing as part of your service level agreement (SLA).
Other factors that might be a deal-breaker include pricing in relation to features, length of contract, and terms. You want something that fits your budget without locking you into a long-term contract or shortchanging your customers.
Our Process
Virtual private servers share space on a physical server with other clients. Because they're based in a virtual cloud, based environment, you lose the issues that make traditional shared servers an annoyance, such as restrictions on bandwidth and storage, bad neighbors, lack of security, and the threat of excessive downtime.
We use real-time data and live testing from a range of server locations to measure the speed and reliability of each platform. Speeds listed on the review are taken from an average of speed test results.
Before moving on to our review or different providers, here's a little overview of the most important considerations when evaluating a VPS platform.
Functions and Configuration
While there are certain sets of features, like security and storage, that are standard with almost every quality Australian VPS service, there are still differences in degree.
For example, some will include a free SSL certificate with every level of service while others only include SSL if you choose a premium plan. One provider may offer a better price, but you have to agree to a three- or four- year contract to get the discount.
These are the basics that any Australian hosting platform should have, and you should pay attention to the proportion of each in relation to price:
Your administrative needs
System performance
Number of dedicated cores available, such as dual-core or quad-core
Availability and responsiveness of tech support
The type and amount of RAM
Whether there are monthly caps on bandwidth and/or traffic
Do they offer a choice of operating system?
How much SSD/HDD storage is included with each plan? Can you access more without paying extra?
What type of virtualization software is included?
Do they provide web security and automated backups?
Are the backups stored and accessible to you and your admin?
Is the platform optimized for cloud?
Now, let's drill a little deeper into a few of these requirements.
Web Server Performance
This is the number one consideration when choosing the best VPS host for Australians. Anything else can be tweaked or overcome, but bad performance is bad for business. Performance affects speed and availability, and this can vary from company to company.
Take a look at what kind of CPU processing power comes with your service as well as bandwidth speed. This can make a huge difference in page load times, download speeds, and overall user experience (UX). You may be able to upgrade to SSD with no additional cost.
Find out if you can increase your partitions, add CPU cores, and get additional RAM.
Security Features
Security is the second most important consideration. Although many companies offer basics like a firewall and SSL, you may need to add security to your platform. Never take anything for granted. If they offer antivirus protection, find out what type and how much.
Much of this comes with a managed plan, but should ask about the type of firewall, network, DDoS protection, anti-spam services, and DNS leak protection comes with your plan.
Be prepared to add your own security measures to plug in any gaps. If you're going with an unmanaged plan, all of these security features are likely on you.
Many plans offer system backups, but you need to find out how database storage and restoration are handled, whether the backups are automated or manual, and whether you have access to them in the case of a data breach or system crash.
If you are responsible for activating backups or won't have access to your data, make sure to create an alternative mitigation and restoration plan.
Operating Systems
Unless you're choosing an unmanaged plan or using a dedicated server, you might have fewer options as far as operating systems. Most hosting platforms in Australia offer some flavor of Linux.
If you're unfamiliar with this OS or you simply prefer Windows or Apple, make sure that you find a platform that's licensed and supports something other than the Penguin Platform.
Those who don't mind learning the ins and outs of Linux will find a few benefits. It's free, and the coding is open source, meaning you have more options for customization. However, unless you choose a managed plan, you'll be responsible making sure that it's properly configured and installed.
Customer Support
Almost all services have some level of customer support. The difference is in how responsive it is and whether you have the option to speak to a live person. This is where some independent investigation and real customer reviews come into play.
You want a company that's available 24/7 and has a few options for contacting customer support. Live online chat is a bonus, but you want to be able to call the company or email them for some support needs.
Check out their website or Google the company to see if they have a large number of complaints, how they handle complaints, and the average response time. Will the support team get right back to you or will you have to wait for hours or days for resolution?
Virtualization Software
Virtual private servers use virtualization software to partition their physical servers. This is what provides you with the expanded storage and resources you won't find with a traditional shared hosting plan.
The brand your service provider uses will determine which features and functions are available as well as how easy the server is to configure.
Popular brands are:
Cloud Optimization
Cloud technology has been a game-changer when it comes to availability of resources and price. It's part of what makes a VPS system viable and changed the way we do business with the wider world.
A solid VPS host for Australians supports the most popular web building platforms through extensions for WordPress, Drupal, and Joomla, which collectively power about 95 percent of the websites on the internet.
Cloud optimization will also ensure that you can handle traffic spikes, and it improves speed through improvements like burstable RAM, SSD drives, load balancing, and page caching.
Systems Administration
Not to be confused with page administration, this refers to the interface that allows you to install, configure, and customize your website.
If you're old school, you can choose command line administration and type in all of the instructions yourself. However, most website owners prefer to work with a built-in control panel that works with a point-and-click approach.
The most common is cPanel, but you'll also find Plesk, Webmin, and Virtualmin on many platforms. Bear in mind that some instructions will rely on a command line approach if you work remotely.
We've taken all of these things into consideration when evaluating the VPS companies on our list. We Humbly pass our findings on to you.
---
Managed Versus Self-Managed Hosting
This comes down to whether you have the time and ability to manage all of the moving parts yourself or if it's more cost- and time-effective to pay a slightly higher rate and have the professionals take over management.
What else drives the decision to choose managed hosting over DIY?
With an unmanaged VPS, the service provider is only responsible for maintaining the hardware that powers the platform. The operating system, security features, and applications are installed at your discretion. They'll make sure that the hardware is up to date and functional. The rest is up to you.
When you choose managed hosting, you have fewer choices as far as operating systems and some other elements. Most operate on some version of the Linux OS, and you'll find support for the usual extensions, like MySQL, Python, and Apache.
Managed hosting also allows you to get your website built and ready to launch much faster.
Given that there are some great deals on managed hosting, it's the best option for most eCommerce platforms, blogs, and business websites.
---
Final Thoughts
Technology changes fast, and we're doing our best to help Australians keep up with the times. You have a lot of companies to choose from when you're looking for a dependable private server.
If you're fed up with excessive downtime or limits on speed and storage, a VPS is a great option for you. Our goal is to take some of the confusion out of the process by finding the best Australian hosting service providers in terms of price, features, and reliability.