Disclosure: Aussie Hosting is community-run. We sometimes earn a commission when you buy hosting through our links. Learn more.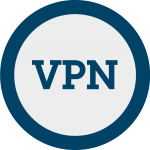 When deciding to buy a VPN, choosing between them can be overwhelming. The industry is filled with overused and often inaccurate jargon (such as offering military-grade encryption), all claiming to be the most reliable and most affordable brand for you.
So let's cut through the noise and get down to the usefulness of each provider and its overall rank compared to its contenders. Without further ado, in this guide we're going to cover the best VPN available to help you to understand each product.
Our Top Picks for the Best VPN
From among hundreds of outstanding VPN providers we've pinpointed the 7 best, in our humble opinion. But rooted in our research criteria we use when carefully evaluating tech: price, trust, setup, features, performance and much more.
As always, we strive to shine a light on the best deals you can find anywhere today. To that end, let's look at the best VPN in Australia.
1. NordVPN – Best Overall
---
Key Features
$3.30/month
99.9% uptime
SmartPlay (enables geo-restricted streaming)
Kill-switch
OpenVPN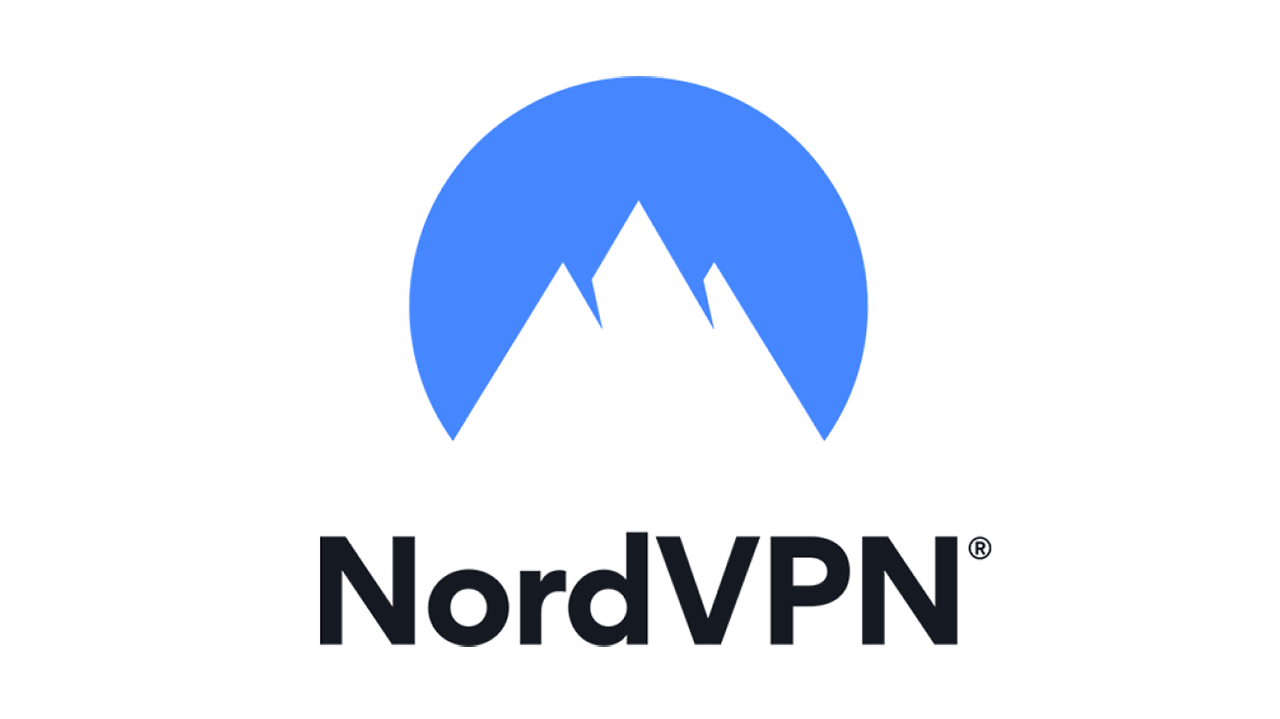 Visit NordVPN.com
PROS
5,000+ servers in 60 countries
Connects 6 simultaneous devices
24/7 customer support
NordVPN Best VPN Review
Referred to as having CIA-level security, with strictly no-logs anonymity, NordVPN reaches the heights of both reputation and consumer-focused transparency and performance.
You'll get a bunch of guarantees: from maximum security, to being able to unblock geo-restricted content, to the extreme reliability of their servers.
Well-tested and reviewed, they're industry-leading with perhaps ExpressVPN being a close second. It's, of course, tricky to make any statistically based claims on the best VPN in Australia, as the best providers do not track their users - they're hands-off.
But chances are you've heard of Nord, who are also responsible for NordLocker, a cloud storage service.
Top things you get with NordVPN:
Supreme speed well-suited to streaming or gaming
Transparency and globally great reputation
Easy-to-use app with quick setup
Unblock streaming services like BBC iPlayer, Disney+, HBO NOW, Netflix, Kodi, Amazon Prime, and others
Travel companion for remote banking when abroad
Cost: $3.30/month.
2. Surfshark - Best "Budget" Choice
---
Key Features
$3.41/month
99.9% uptime
Thousands of servers
DNS leak proof
Strict no-log policy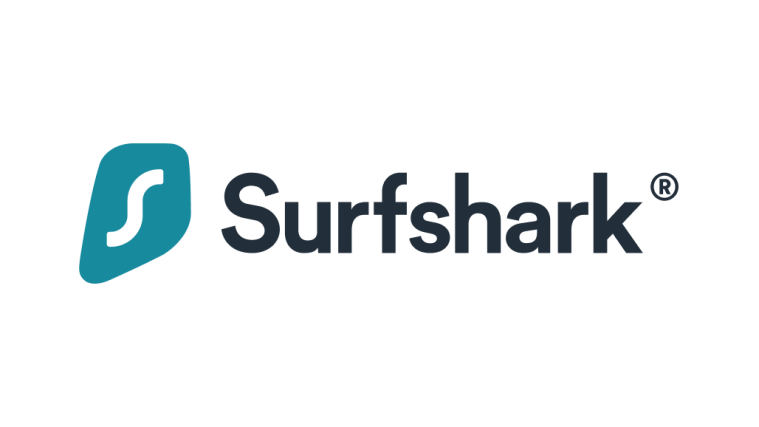 Visit Surfshark.com
PROS
1,700+ servers in 63 countries
30-day money back guarantee
Strictly no-logs
Surfshark.com Best VPN Review
Surfshark undercuts its top competitor enough that you'll save a few bucks here or there. We're talking cents saved monthly.
But that gimmick has given this newer kid on the block a chance to show what it's made of.
To start with, they're headquartered in the British Virgin Islands, which is one of the optimal places for a VPN to be located, as it's out of the jurisdiction of the "Five Eyes" and therefore comprising international data laws.
Over time, they may even become the leading provider. They practically do anything right in terms of privacy and security. This includes supporting multiple protocols, such as OpenVPN/256-bit AES, IPSec, and IKev2 for mobile (although not IPv6).
Add to their encryption vault 2048-bit DHE-RSA key exchange with a SHA512 authentication hash. Plus WebRTC leak protection to tighten your IP address sovereignty.
Cost: $3.41/month.
3. IPVanish – Easy to Use
---
Key Features
$3.30/month
99.9% uptime
256-bit encryption
Free SSL
DDoS safeguards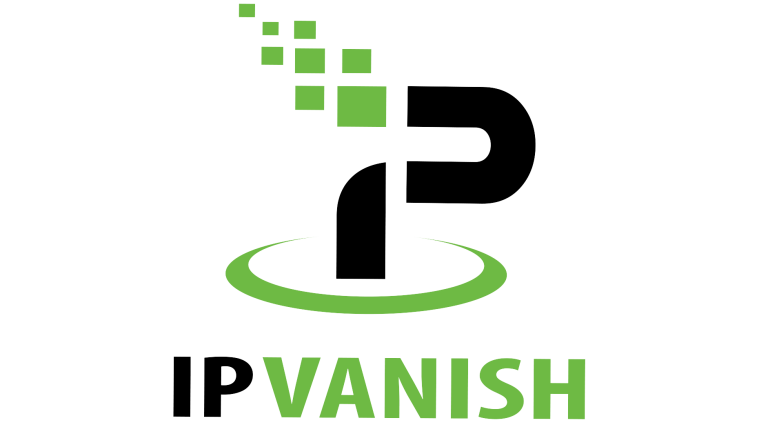 Visit IPVanish.com
PROS
Strong speeds
P2P and streaming allowed
Works for U.S. Netflix
CONS
No browser extension
No Smart DNS
IPVanish Best VPN Review
Get access to just under 2,000 servers in over 75 regions, with 24/7 customer support. Add to that no logging policies, and torrenting is allowed.
So basically, all of the major features you could want from the best VPN. Although we found there are some limits with how well streaming is with unlocking geo-blocked content.
There are an immense number of VPN protocols offered: WireGuard, OpenVPN, IKEv2, L2TP, IPSec, PPTP protocol. Of course, with AES 256-bit encryption.
While we wouldn't use this for Netflix, it is a solid choice with a good reputation. It's a breeze.
Cost: $3.30/month.
4. ExpressVPN - Best Business VPN Australia
---
Key Features
$8.32/month
99.9% uptime
Unlimited devices
Kill-switch
OpenVPN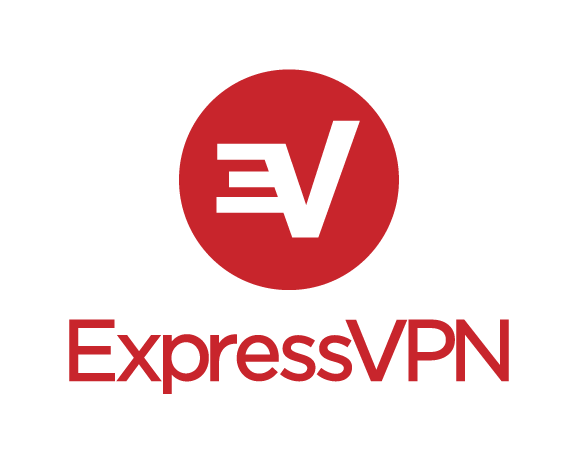 Visit ExpressVPN.com
PROS
Servers located in 90+ countries
Phone or email support 24/7
Very fast
CONS
More expensive than other VPNs
ExpressVPN Best VPN Review
ExpressVPN is a second British Virgin Islands based private network company. This one's been around since 2009 and is a firm contender for best VPN for Australians for more than just a good geographic location for privacy.
Let's begin with their surplus of 2000 very fast international servers located in 94 countries. To give some perspective, ExpressVPN is highly irregular.
ExpressVPN has over 5,000 servers, but generally anything over a thousand is rather broad coverage for a VPN (in cases where the quality of each individual server is strong).
The strength of ExpressVPN, and why it is priced at more of a premium, is that it has been audited to a business-ready and probably enterprise-ready level. Not many VPNs have been so thoroughly audited.
And even fewer can give proof of going through third-party audits to demonstrate that they hold to their claims of essential privacy protections - such as non-logging policies (not tracking user activities or data) and encryption processes.
Cost: $8.32/month
5. StrongVPN – Tried & Trusted
---
Key Features
$3.66/month
99.9% uptime
250 GB of SugarSync Secure Storage
Kill-switch
30-day money-back guarantee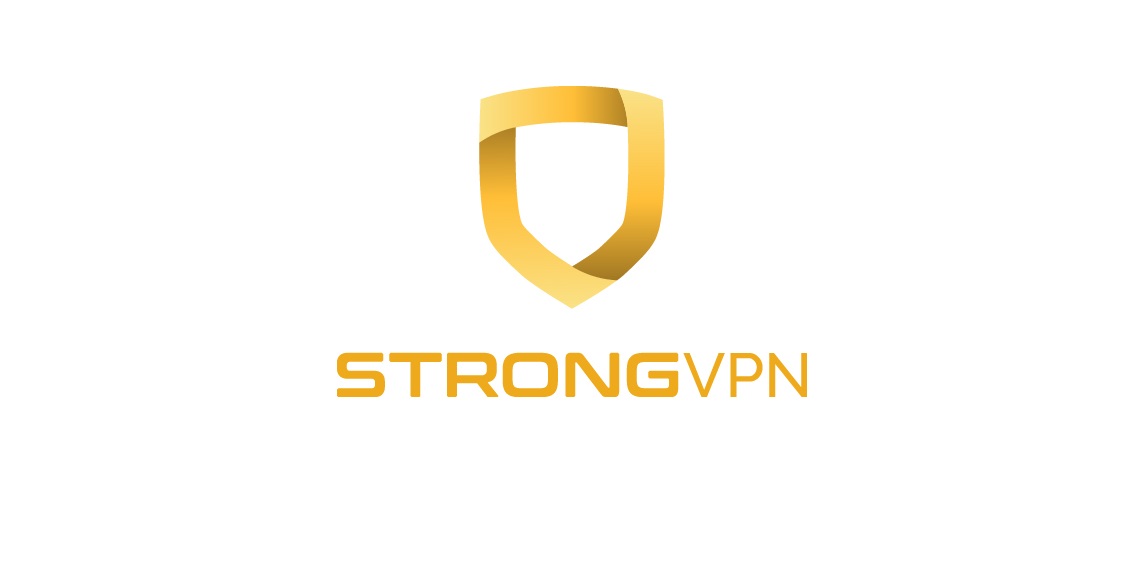 Visit StrongVPN.com
PROS
Connects 5 simultaneous devices
Superb customer service
Strict no logs
CONS
Poor speeds
Many inactive servers
StrongVPN Best VPN Review
Why the name you ask? This has to do with StrongVPN's dedication to consumer privacy protection.
At this level of the VPN game, all providers are expectedly adopting the highest encryption standards - deciphering your data beyond the reach of the most ardent machine-powered hacker.
This is not to say that virtual private networks are at all fool proof as there are many points of attack in any system.
They do as much as can be expected from their side of things. For starters, StrongVPN doesn't track activity, connection, or error logs.
This inspires confidence that your online usage will not be held in storage on any of the servers at any point when transacting with them. They also do not store traffic logs.
But the one weakness is that their servers are hosted in the United States. So for privacy boffins, you'll know that the U.S. has an Internet security agreement with a host of other nations that include the UK, Australia, New Zealand and Canada.
So there's a chance your data could be shared with the many national security agencies.
Cost: $3.66/month
6. PerfectPrivacy - Safe & Secure
---
Key Features
$9.99/month (annual plan)
99.9% uptime
Stealth VPN
TrackStop
Hides IP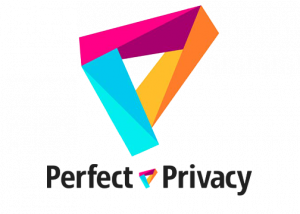 Visit PureVPN.com
PROS
Connects 4 simultaneous devices
Email support
Strictly no-log policy
PerfectPrivacy has been around since 2008 and seems to take security seriously to warrant something close to their name-brand, at least according to the golden benchmarks set by NordVPN.
You find a strict no-logging policy, connections for up to four devices, no restriction on traffic, with up to 10,000 Mbps bandwidth, support for IPv6 and a bunch of other interesting technologies which I'll cover briefly.
To start with, they're a multi-hop VPN, which makes it harder for your systems to be tracked and monitored. Your data is end-to-end encrypted four times over.
They also have a NeuroRouting feature which keeps your data as strongly encrypted for as long as possible. This neural network uses an algorithm to map out the best route for your destination across the Internet.
This happens dynamically as you surf. Truckstop blocks unwanted ads and unwanted or untrusted content. It can also be used for parental filtering. While the Stealth VPN feature is invaluable if you're trying to serve in highly-sensitive countries such as China or Iran.
Because this protocol is necessary for secure data transmissions, most firewalls - even advanced ones - don't block it. So you have access to restricted networks!
Cost: $9.99/month (annual plan)
7. PureVPN - Excellent Value
---
Key Features:
$1.99/month (two-year plan)
99.9% uptime
256-bit encryption
Kill-switch
DDos safeguards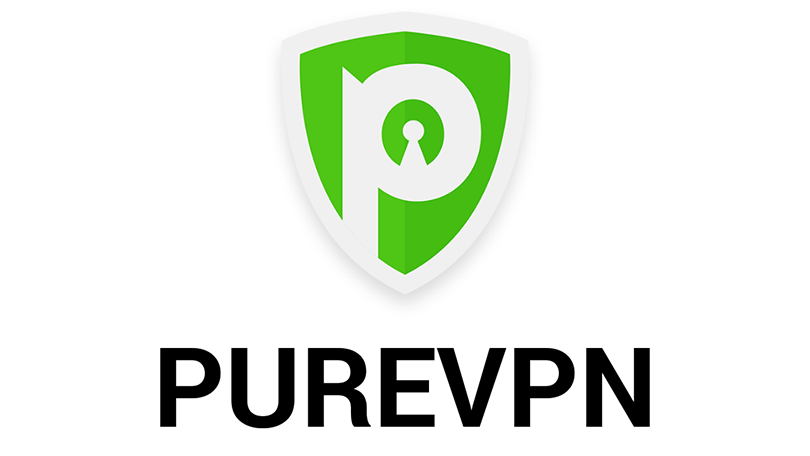 Visit PureVPN.com
PROS
2,000 servers located in 140+ countries
Connects 10 simultaneous devices
Compatibility with 50+ devices
PureVPN doesn't match up to the quality of other choices in this guide, but PureVPN is the rough equivalent to what Hostinger is in the hosting world. You get maximum bang for your buck when you do not have many bucks to go around.
This is a perfectly acceptable choice, for most cases, if you need to manage your expenses. There are plenty of features. There's inbuilt antivirus and anti-malware software, ad blocking, app filtering, detection and prevention systems for intrusions, and much more.
They even have a "no-session logging" policy. However, PureVPN does not allow any torrenting as far as we can tell. And you'll probably struggle to reliably access U.S. Netflix on any of their servers. Although, they do have an official add-on for Kodi streaming.
Cost: $1.99/month (two-year plan)
Buying Guide
How Secure is a VPN?
When purchasing a cutting-edge VPN, security is your primary concern. In other words, how strong is the cryptography and overall privacy of your app?
The term "military-grade encryption" has been question-marked by the odd VPN research paper or two, but the term generally holds up paternally.
The term military-grade is mainly used for marketing purposes. There is some historical truth but it is generally overblown and does not really exist. In actuality, these companies will invariably provide the Advanced Encryption Standard (AES) 256-bit encryption.
Encryption for Dummies
Encryption is how information gets scrambled to look meaningless. It can be decrypted to valuable data, but only with the encryption key. The process of encrypting and decrypting is known as ciphering.
Each time you visit a secure website that has HTTP in the URL, information is sent over the Internet in a gibberish arrangement.
Only the website and your device can understand it as they are the encryption key. This blocks outsiders from prying on your credentials or credit card details.
Tons of different encryption algorithms exist, some which are harder to crack than others and therefore more secure.
Meaning of Military-Grade: What is it?
The National Institute of Standards and Technology (NIST) is a physical science laboratory and unregulated agency of the United States Department of Commerce. They deal with technological and industrial robustness and competitiveness.
In 2001, NIST determined AES (advanced encryption standard) with 256-bit keys as the new standard for information security. In other words, "military-grade" refers to key sizes equal to or above 128 bits.
Supposedly, the U.S. government designates AES 128-bit as appropriate for secret classified data. Whereas AES 256-bit is reserved for top secret classified data. An entity who deals with both levels of data, such as banks, will as standard use AES 256-bit.
In short, 256-bit is the highest-level security, requiring much more machine power to crack open. As both the U.S. government and NSA use the standard to protect national security data, the term "military-grade" seemed appropriate.
The Gimmick
The AES encryption technology was indeed pioneered by the U.S. Armed Forces but was later passed down to the civilian arena.
The military do indeed still use this as the standard. It is necessary for them to be compliant with the Federal Information Processing Standards (FIPS) responsible for regulating the management of sensitive data.
This is currently the highest level of security available today. Many cybersecurity experts view military grade encryption as a marketing term that has been overused by security companies.
This doesn't mean that it isn't virtually unbreakable. More security researchers probably believe AES 256-bit is more than enough protection for most situations. But it is widespread, so a bit overblown.
Even HTTPS websites opened by a web browser typically support this level of encryption.
Are VPNs Really Secure?
Chances are that you are already secured by your browser by military-grade encryption. For a long time now, Google has been ranking websites who still use the old unsecured HTTP (no "S") protocol, so most websites you visit will already encrypt your data over the web securely.
Nevertheless, AES 256-bit is a powerful encryption standard. Just be wary that the phrase doesn't inspire too much confidence.
Always evaluate your company based on their reputation for privacy and avoid free VPNs, who are known for secretively installing adware and sometimes even malware, or tracking and selling user data.
How to Evaluate Your VPN
When evaluating your VPN, you should begin with what features you need. Once this is established, the next step is to look at criteria for what makes the best VPN for Australia.
Servers and Locations
The healthier and more active servers are, the more servers you will have to choose from all over the world. Some VPN providers only have a few hundred, while others have thousands.
The more, the better and physical generally beats virtual servers. Virtual servers are located physically in geographical locations different to what is advertised. Whereas physical servers are actually located in the city and country designated.
Lastly, ensure that you have a good selection of servers in a good range of countries, which is handy if you need to bypass geo-restrictions.
Speed
Test the speed of your service using speed test sites. These will give you insight into how well servers perform under duress. Make sure to check multiple servers, rather than just one or two.
This is especially important if you want to do bandwidth-intensive tasks such as high-definition streaming or gaming. Before this, you'll have to decide on your chosen protocol, such as PPTP, L2TP, SSTP and so on.
Most providers at least offer OpenVPN, which is perhaps the most popular protocol today. For mobile users, make sure your provider supports IKEv2. Typically, you should avoid PPTP because it's outdated and insecure.
Simultaneous Connections
In order to operate one VPN account across several devices, it needs to allow simultaneous connections. As most of us have multiple devices that we use at the same time, this is a good criteria to checkmark.
For instance, say you're using a laptop to stream Netflix US libraries, while your spouse streams on their iPad. Using a VPN that offers multiple connections gives you a huge boon. NordVPN, for instance, enables up to six devices to be connected at once, letting you maximise the tool and making it a family-friendly service.
Kill Switch
For privacy-minded users and those using VPNs to stream geo-restricted content. This feature kicks in whenever your VPN connection drops without warning.
When this feature is enabled, rather than the Internet routing its path to default to your original connection (this can happen if there is a glitch in your VPN connection), instead it cuts off your internet completely.
This removes the possibility of your IP address leaking. As I stated in the buying guide, theoretically-speaking VPNs alone do not make it impossible for your IP address or location to be gleaned.
Final Word
You can't go wrong with any of the providers mentioned. The exception is if you have a more specific use for VPNs where optimisation could save you time by compound effect.
For instance, we do not mention this VPN: Cyberghost, who has special torrenting servers so you quickly find one when needed, rather than using trial and error.
If bypassing censorship in China is your aim, wherein other providers out rank their competitors. PerfectPrivacy are a good option to test, as they have a 7-day trial period.
For most use cases, NordVPN is our most recommended overall.
Best VPN - FAQs
What is the Best VPN for Australia?
Different users often look for different features.
For instance, gamers and streamers will want to prevent their ISP from seeing their connection activities. ISPs often monitor the usage of users when they detect users using too much bandwidth in a short time period, and they'll restrict their internet speed.
Because VPNs mask online activities, ISPs have no idea of those users' connection speeds. Here are a few types of users. Which one are you?
☑️ Gamer or streamer: look for VPNs that are fast and have plenty of active servers.
☑️ Business: look for VPNs with premium features and a strong reputation, such as ExpressVPN.
☑️ Unlocking geo-restricted content: Mostly VPNs should be good at this to some degree or the other, but not every provider can reliably unlock Netflix, Amazon, etc.
☑️ The average user: NordVPN wins overall in the view of our research team.
How Can You Get a VPN in Australia?
Just use one of the providers in this guide. Whether you want to use a VPN that routes you through another country, or that uses an Australian server rather than using your own IP address, each provider on this list is suitable.
Take one example: Surfshark has over 3,000 servers in 65 countries. Let's take Australia among them. You'll find servers based in Sydney, Perth, Brisbane, Melbourne, and Adelaide.
Are VPNs Legal in Australia?
Many countries allow VPN use. The Australian government is among them as long as you aren't using it to facilitate illegal activities.
This is not an immense surprise, seeing as Australia has been a pretty steadfast adopter of cryptocurrency and online trading. One of the first electronic trading platforms on the market, E*TRADE, was purchased by ANZ Bank in 2007. Their policies towards regulations of innovative consumer technologies are relatively lenient.