Mission
Our goal may be simple, but it's far from easy to achieve. It's to help Australians build websites and business ventures.
We started a few years ago trying to build tutorials and guides in the SEO space but quickly realized that there isn't enough info for people to even start their own thing, let alone wrestle with SEO.
However, you should know that this isn't only a site with reviews and ratings. We have also built a research hub that will help you get answers to all the questions regarding web hosting, not only "Which service to choose?"
Here Are Our Main Principles:
1.Supportive Community
We give our readers a chance to let the world know how they feel by leaving their own reports. If you have any experience with some of these services, please let us know and we'll publish your review.
2. Objective Reviews
Many companies and website owners are posting unreliable reviews and false info just to get more traffic. Here at AussieHosting, we don't do that. We buy and test every hosting service for months before we decide to publish a review on it.
3. Extensive Study
Our research process can put many others to shame. Take a look at our testing page to find out how we determine the rating of each hosting service we review.
How We Support This Site
Each time someone reads one of our posts or signs up with one of the services we recommend, we earn a percentage. Everything earned is put towards the maintenance of the website, monitoring tools and the guides we publish each week.
the maintenance of this site, uptime monitoring as well as guides we right 4X a month. You can read more about it on our advertising page.
We Follow All of the Google Webmaster Rules
We put a lot of effort into being completely in order with Google's Webmaster Rules. That means that our articles and guides are entirely original and all of the data we use is properly referenced. Furthermore, readers are informed about how the site is being monetized. If you have any other questions, please contact us.
How We Started & Meet Our Team
We already mentioned that we first started in the SEO space. Many of the clients we had to deal with had enormous problems regarding their hosting, which later translated into SEO practices becoming too hard or almost impossible to provide results.
For that reason, we have decided to only work with potential clients who want to take our recommendation and use a hosting service that is actually good.
Believe it or not, our business started booming right then, and the results of our work were much better.
It was right at that moment when we got the idea to take our advice further and not only discuss this with clients but also with all the other Australians who need professional advice.
Right now, our job is much easier since most of the hosting companies are playing by the rulebook. However, when the internet was still 'young' many of the services provided were saving money by using outdated hardware and basically cheating their customers into long-term deals that were unsatisfactory.
Some still do.
We aim to stop them. Long story short, that is our mission.
Few people I'd like to thank for helping with this site:
Nathan Finch - helped with a lot of the proofreading and editing of the articles. Thanks! ❤️
Annie Ching - Helped with some of the design elements, mobile optimization and a host of other little things I always seem to overlook. Thanks Annie. ❤️
More About Me
---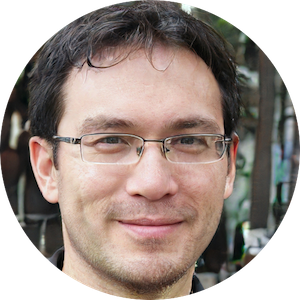 Since the time I built my first site for my Quake 2 gaming clan I've been interested in watching the space develop. I remember using Dreamweaver back in high school and designing interactive sites. A lot of time has passed since then and hosting/builder tech has changed a lot.
I started this blog as a creative project and also share some of the data I've gathered over the years from my agency work.
If you'd like to reach me here is my Linkedin, Twitter and also my email below. 
Email - nathan@bestwebhostingaustralia.org
Twitter - @nathanfinch543
Linkedin - https://au.linkedin.com/in/nathan-finch-a37ba5192/
** please no solicitations **
That was us in a few sentences. If you'd like to get any personal help or advice, don't hesitate to get in contact by sending a message or an email. Thank you!