Disclosure: Aussie Hosting is community-run. We sometimes earn a commission when you buy hosting through our links. Learn more.
DNS Servers Compared in Australia 2022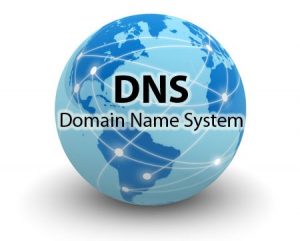 DNS, a.k.a. Domain Name Service, is a naming system or protocol that converts back-and-forth domains like Google.com into their numbered resolution forms.
This means you don't have to think like a computer. You can rely on one simple alphabetical name, instead of strings of multiple numerical IP addresses.
In this article you'll learn how to speed up your connection by choosing a faster public DNS than the one automatically provided to you by your ISP, as well as the basics of how DNS itself works.
In this guide, we're going to cover the best DNS servers available to help you better understand each product.
Our Top Picks for the Best DNS Servers
From among all the many public DNS servers out there, we've pinpointed the top 7.
As always, we strive to shine a light on the best deals you can find anywhere today. To that end, let's look at the leading DNS service for Australians.
1. Cloudflare - Fastest Overall
---
Key Features:
Free
Great privacy
Strong performance
Healthy community forum
Easy for beginners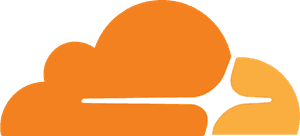 Visit Cloudflare.com
PROS
Reputable company
Fast, free and private
Available on tons of devices/OSes
CONS
API Security product is not available
Cloudflare Best DNS Servers Review
Cloudflare will protect you from getting snooped on by encrypting your traffic. The free app not only gives you an optimized and modern DNS protocol, but they make a promise to maintain your privacy.
They estimate that they are 30% faster on average than using your ISPs DNS. Overall, Cloudflare is known for optimizing Internet routes and data pieces, so this is a noteworthy statement. In fact, they're currently ranked as the fastest DNS resolver on the planet.
This places them over Google, VeriSign and any other top DNS resolver in this guide. The WARP app is super compatible, available for both Mac OS and Windows, Linux and on Google Play.
​​​​​​​They have a user-base in the millions and can be integrated at the business level via Gateway – so that user devices in your organization can be protected as well as your remote workforce from cyber thieves.
Key Features:
Free (business or home levels start from $19 per year/user)
Very reputable, business-ready
Blocks phishing sites automatically
Enterprise-grade security
100% uptime, can block over 7 million malicious domains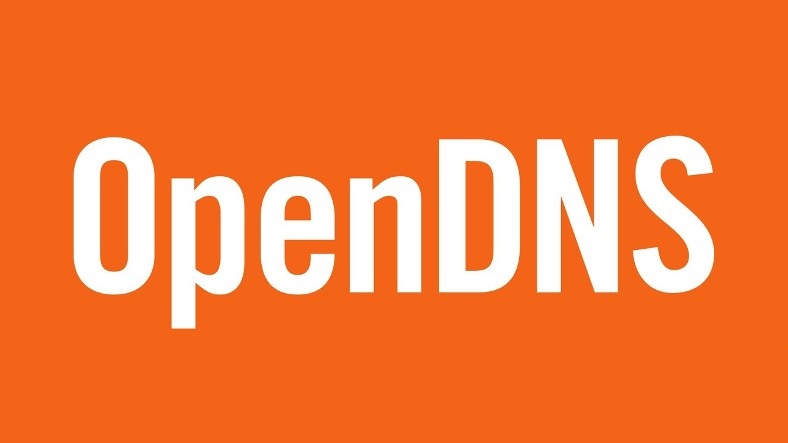 Visit OpenDNS.com
PROS
Very established company (part of Cisco)
Simple to set up for beginners
Family-friendly, one account for multiple devices
CONS
Home package costs $20 a year
OpenDNS Best DNS Servers Review
This firm is now part of Cisco Systems, who you've probably heard of.
So while you may not have heard of OpenDNS before, they are indeed a reputable DNS Australia solution at both the consumer and business levels.
They are easy to set up in your home quickly and easily, using their guides and knowledge base.
Their global data centers are strategically located in a similar way to Cloudflare, so that your server route is shortened and your internet speed is sped up. This comes along with family filters for the home. They've been in operation since 2006.
Cost: Business or home levels start from $19 per year/user. Goes all the way up to enterprise-grade.
3. Quad9 - 60 Million Average Daily Blocks
---
Key Features
Free
Speedy tool
Blocks untrustworthy domains
Web-filtering option
60 million average daily blocks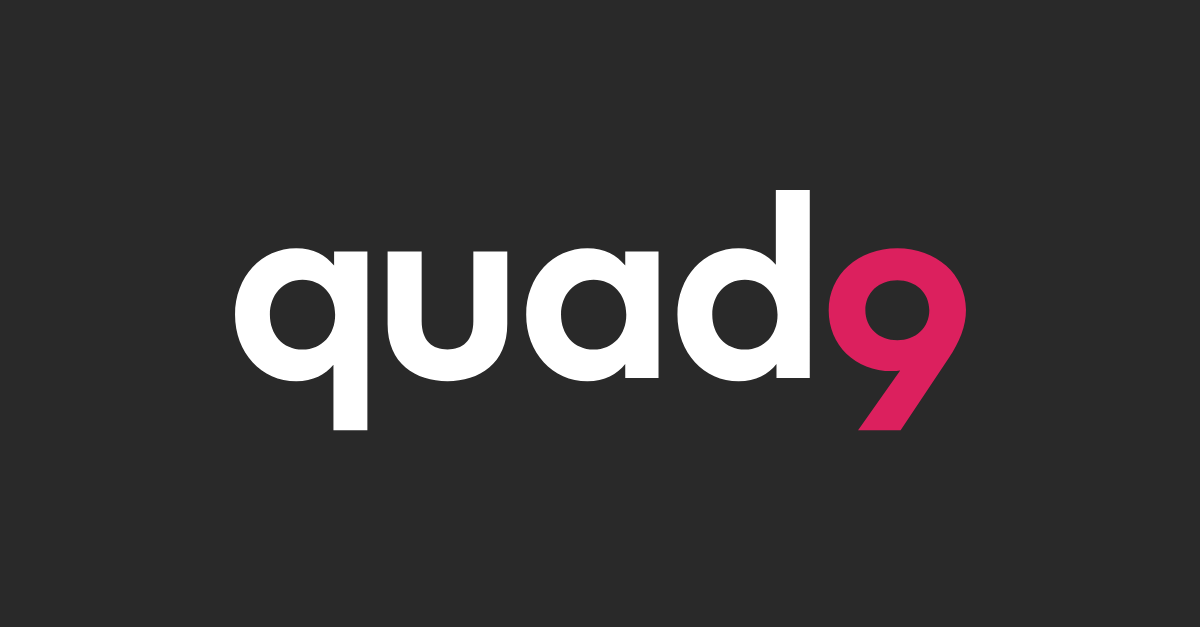 Visit Quad9.net
PROS
Powered by tons of threat intelligence providers
Effective in 90 countries
Privacy centered
Quad9 Best DNS Servers Review
Coming in at number 8 for the fastest DNS resolver on the planet, Quad9 has an average query speed of 31.74 m/sec.
Where they lack a little in speed, relative to the gold medallists, Cloudflare, they make up for it with a commitment to working against DNS hijacks.
Currently, they're blocking on average 60 million untrustworthy DNS resolutions daily.
This free service replaces your default ISP or enterprise DNS so that when your device performs any Internet action that uses the DNS (which is the majority of transactions), Quad9 quickly searches up for any malicious domain names from an up-to-the-minute data bank.
So this is much more than just an optimized DNS for each of your devices. It also snoops out spyware, botnets, malware, and phishing.
The fact that it can do this (which requires extra processing power), and yet still maintain world champion standards of speed, says a lot. This is possibly the best fast DNS resolver for those who are safety-minded.
Cost: Free
4. DNSWatch - Great Resistance
---
Key Features
Part of the Total Security Suite by WatchGuard
VPN included
Firewall included
Intrusion prevention service
Intelligent antivirus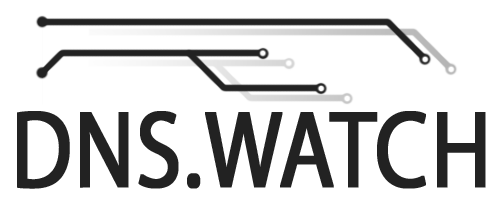 Visit DNSWatch.com
PROS
Resistance to DNS hijacking
Plethora of security add-ons
Access portal: overall a very strong DNS Australia tool for businesses
CONS
Not for average consumers
Purchasing is complicated
DNSWatch comes as part of the Total Security Suite offering, by security company WatchGuard Cloud. Where the service stands out is that you'll get DNS-level protection for your network while optimizing your DNS.
As mentioned later in this article, DNS hijacks are a common way that cyber attackers steal valuable website owner and user data, target you with exploitative ads, or try to take down a site.
In the security suite, you'll not only get a VPN thrown in, but an intelligent antivirus software to monitor and automatically firewall you against suspicious domain resolutions.
If your systems are ready quite tight, it may annoy you to have to buy a whole security setup in order to get one DNS product. Overall, DNSWatch isn't focused on the everyday Internet user.
But SMEs should consider DNSWatch as a way to protect all of your visitors at the DNS level, as well as your organization. This is a strong boon against phishing attacks, as malware is one of the most common forms of cyber attack, with phishing high among them.
This will strengthen your organization's resilience at the end user level. They even flag suspicious emails with warning messages. Users are sent to a game where they can learn about how phishing works by playing an educational game!
DNSWatch has very interesting business-level and comprehensive security as well as DNS protection suite.
Cost: You'll need to either contact a reseller or sales over the phone. WatchGuard has offices across Europe, North America, Latin America, and Asia Pacific.
DNS Watch comes as part of its network security, Total Security Suite.
5. Google Public DNS - Solid Choice for Beginners
---
Key Features
Free
Solid privacy
Intelligent performance
Good community forum support
Easy for beginners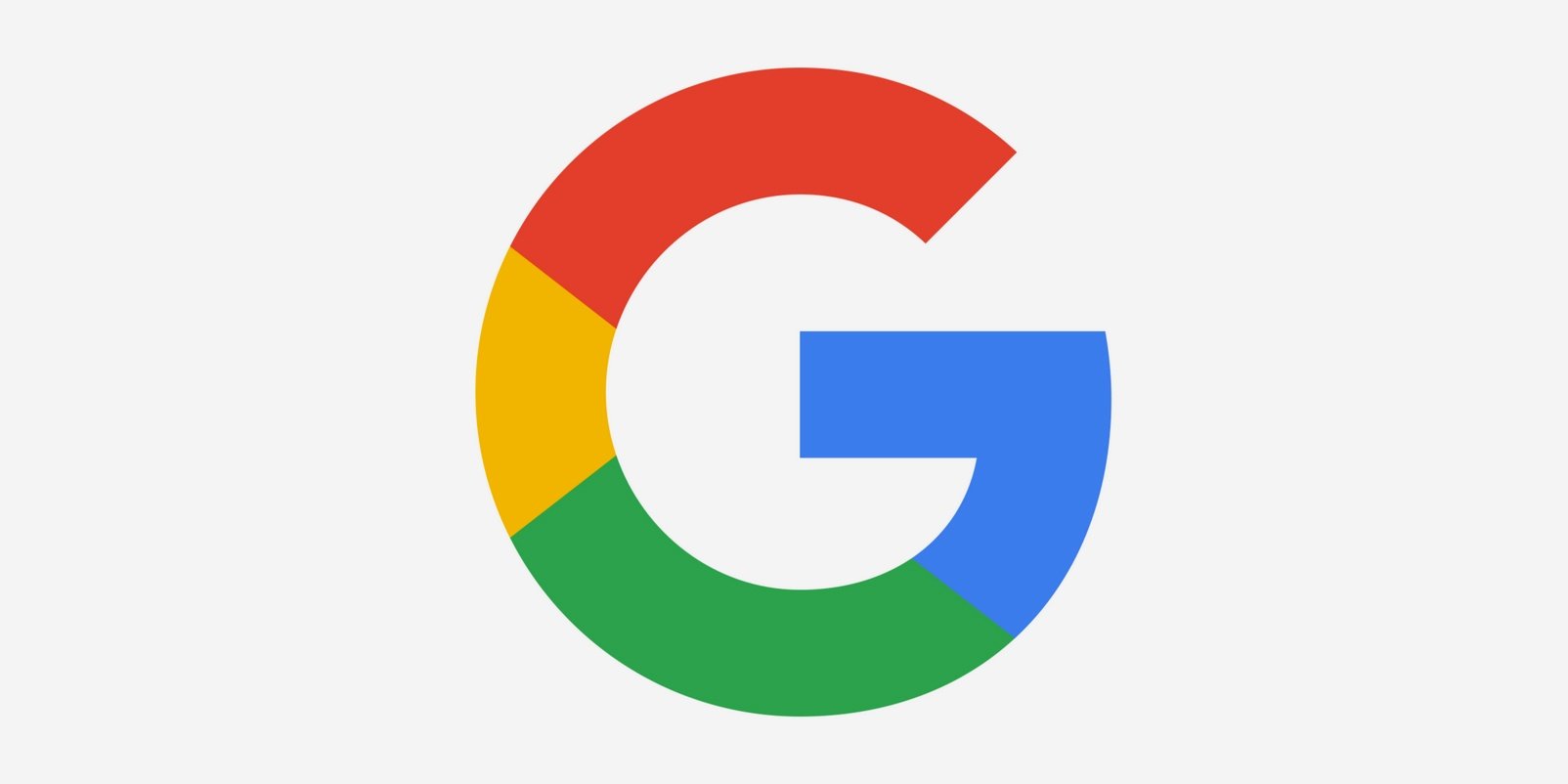 Visit Google Public DNS
PROS
Lots of guidance
Reputable company
Discussion groups and issue reporting
CONS
For experienced users
No app or automations
No blocking function
Seeing as Google has already spent such a long time as a search engine, crawling around the wide internet and collecting and caching DNS data, they decided to put all of this to good use by offering you their own DNS service that is focused on security and performance alike.
This is offered to you for free. As with many of the best DNS services that are publicly available, Google's DNS resolver is recursive, which means it dialogues with numerous other best DNS servers before spitting out its results to the client.
It's ranked highly in terms of DNS resolvers available in the world, which is why we've placed this in the number 5 spot.
What we personally like is that Google Public DNS will never divert you to adverts; if you input an URL that does not exist, Google will simply give you an error rather than matching you to something close to what you were looking for or sending you to an advert. It's also IPv6 network ready.
Let's talk about "cache poisoning" for a second, which is one DNS hijacking trick. Google claims that it provides safeguards against this kind of attack by authenticating responses received recursively from other best DNS servers in Australia.
Indeed, the standard fixed to this DNS vulnerability is DNSSEC, which Google's service has integrated since 2013.
This reduces the chances of this kind of attack, as well as others like DoS. This does not include blocking or filtering malware sites.
So if you want something that automatically diverts away from all suspicious websites, this is not the one for you.
Cost: Free
6. DNS Benchmark Tool - Quick Download
---
Key Features
Free
Combine with a VPN
Very thorough
Quick download
No logs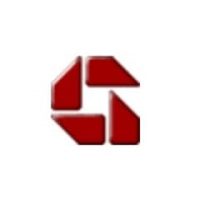 Visit DNS Benchmark Tool
PROS
Super effective for Australians
Simple download
Accurate readings
CONS
Takes 30 minutes for Australians
What happened to the good old days when you could just download an application and then let you do its work? No subscriptions and no need to create an account.
DNS Benchmark is available for Windows for free, and performs a full DNS performance test – recommending you an optimum DNS Australia server that will best suit your internet experience.
Reviews are pretty good, at 4.1 stars out of 5. Admittedly, because of all the available features, first-time and casual users will find it daunting to use.
Also keep in mind that it is biased towards USA users. So make sure to run the full search, which will eke out the optimal server for your exact spot in Australia.
You can then input manually onto your device. There's also a bunch of other detailed analytics that come along with it.
Make sure to turn off any online games, streaming services, or downloads while running the test, to get the best results.
Cost: Free download
7. DNSFilter - Best DBS for Brand-Level Security
---
Key Features:
Detects 58% more threats than Cisco
Detects 59% more threats than Cloudflare
Used by over 15,000 brands
Second-fastest DNS resolver on the planet
Uses AI technology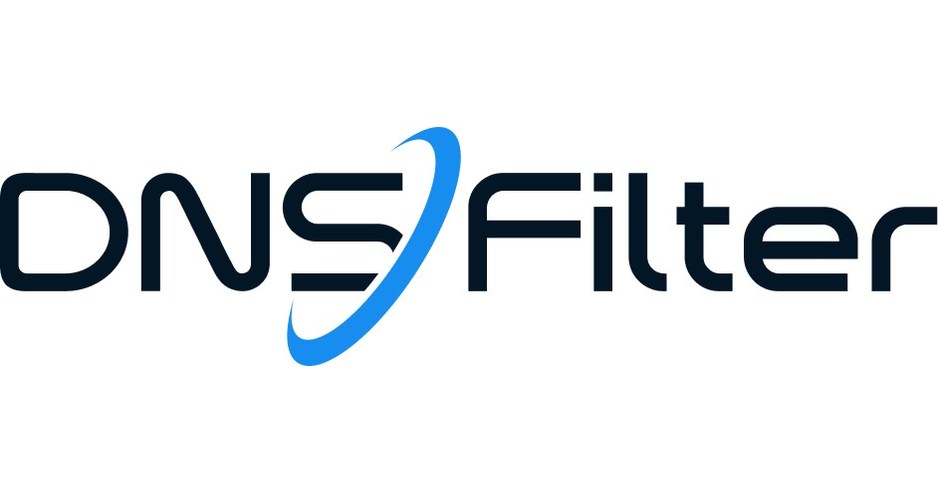 Visit DNSFilter.com
PROS
Data from the largest global DNS network on the planet
Deployable in minutes
Protects at the end user level
CONS
More suited to brands and businesses
If you're an organization who wants to optimize your cloud, end-users, and productivity, DNSFilter is your safest and fastest DNS available anywhere.
For small businesses who want a way to filter specific content as well as to stop their internet from slowing down, DNSFilter will install this solution for you on the same day. Their software can be used to promote productivity.
As is said, focus is the opposite of distraction, so the biggest offending social media sites can be restricted.
Of course, the major promise of this company is that you can protect your employees from malware and phishing. While computer hygiene and cyber security awareness is an ideal, not every user will be appropriately aware of cyber threats lurking on the Internet.
This isn't just on the dark web. A plethora of tactics are employed 24/7 in order to breach your systems. Human error is a leading gap exploited by bad actors.
Overall, the tool is much more than just a way to speed up your internet. Rather, DNSFilter is a comprehensive system that even provides gorgeous reports on network traffic so that you can visualize usage patterns as well as leading destinations across all of your business networks.
Get activity reports for queries, threat level reports including frequency of attacks against your networks and get the necessary data logs for troubleshooting investigations.
Their support network is extremely customer-oriented, so they pride themselves on being easy to work with.
There's a super range of firmware compatibility. Once again, they have the largest network of data centers in the industry to find you the optimum 100% uptime pathway, regardless of your location or country.
Cost: Bulk discounts available for multiple users.
Buying Guide
What is DNS?
The DNS or Domain Name System simplifies things for users in a similar way to Application Programming Interfaces.
APIs are responsible for everything from the widgets on your phone you used to quickly draw up today's weather forecast without actually having to type it into Google.
Or logging into your favorite website or social media page using a variety of accounts, from Facebook to LinkedIn, or Gmail.
APIs are even coded by programmers to let you pay via a range of different forms, such Visa, PayPal or MasterCard without unnecessary added complexity.
One major example of APIs is in holiday booking, where a single website is able to aggregate thousands of destinations and flights and then sort showcase the cheapest option after a few seconds of searching.
APIs can be thought of as a wider and more diverse protocol for getting different points across the Internet to talk to each other sophisticatedly with minimal complexity per user operation.
You simply click on an icon and the API protocol does all of the heavy lifting. DNS is a subset of this, but a very fundamental subset.
For every operation, even on this page, every social media button that loads needs to talk to its corresponding source on the Internet before the operation can be completed.
The DNS is like a giant phone book containing multiple directories in different locations on "the cloud" that we know as the Internet. For more information on how to protect your website at the DNS level, we have you covered.
In other words, this naming system or protocol call exists in the background – or backend – of your web browser and diligently translates alphabetical domain names into their numerical IP address counterparts, known as Resolution or, in full, Domain Name Resolution.
If you're wondering how important DNS is in everyday usage, this is a necessary process for anything connected to the Internet, including tablets, websites, laptops and mobile phones.
All of this is dependent on your DNS accurately associating domain names with their corresponding IP addresses.
How Important is DNS?
Watch a kid playing with a new toy. You'll realize that sometimes you learn how something works best when you break it.
There's an interesting old Quora thread about what would happen if all DNS worldwide servers crashed, down to stores of local DNS cache.
So, technically speaking all of your devices are dependent on DNS for connecting to the Internet? This is not completely true.
Sure, DNS is the backbone of the user experience of the Internet. However most of the devices you use are optimized for the way that the average user thinks.
Most of the apps you use will have programmed into their code lines alphabetical domains that correspond to IP addresses.
Which means no more logging into any of your smartphone apps, as your username may no longer have meaning to the Internet. Some things will just stop working.
They'll still exist but be less or no longer accessible. To start with, using search engines will start to fail. So that includes normal web browsing, email, social media, cloud services, and so on.
Let's say you wanted to access Google. Typing that into the search bar would generate an error message saying the browser isn't able to locate the website. But if you were to type in 74.125.224.80, you should theoretically be able to reach Google's web page.
The good news is that it's pretty much impossible to totally break the DNS' whole worldwide directory (though a major DDoS campaign could take down high-level servers).
If it was to happen, certain links may work, but websites would likely fail to load properly, as certain resources (JS code, CSS code, images) may be dependent on absolute domain names.
Whereas some sites may be the exception, depending on how they are coded.
Final Word
A DNS client is not only a way to speed up your device or network. It can be your best friend for avoiding suspicious websites and cyber attackers trying to DNS hijacking, which happens regardless of if you use a specific DNS or allow your ISP to recommend one for you each time you have an Internet session.
The more sophisticated services will completely transform your network so that they can be tailored to the needs for a small business, everything from filtering distracting websites to giving in-depth reports on the most popular destinations online and numbers of attempted network attacks.
Best DNS Servers - FAQs
How Do You Change DNS Servers?
Here are the general steps for changing your best DNS server manually, based on device.
Windows (Mac has a similar process):
Head to the Control Panel.
Choose Networking Internet – Network and Sharing Centre – Change Adapter Settings.
Depending on what you use, choose either to change the Ethernet Properties or Wireless Properties so that you can modify Google Public DNS
Go to the Networking tab. Choose Internet Protocol Version 4 (TCP/IP V4) Or 6 (IPv6). Both are located underneath. This connection uses the following items. Select Properties.
Choose Advanced then head to DNS. Make a written reminder of any IP addresses that are already generated there, so that you have them for future reference. Then delete them from that window. Press OK.
Use the following DNS server addresses. Write down any IP addresses already loaded in the Preferred DNS Server or Alternate DNS Server sections.
Replace those IP addresses with your chosen ones. Note that IPv6 will be different than IPv4. The addresses listed in this guide are for IPv4.
What are the Best DNS Servers to Use?
Let's start with DNS server pairs, which are strings of primary and secondary numbers. In this sense, the best DNS servers in Australia are probably whichever is fastest and consistently so.
And your goal is probably to speed the performance of streaming or gaming or some other specific online activity.
There is no hard and fast single pair which is guaranteed to work best, partly because Australia is such a large country and geographically remote.
If you are a small business or larger, and are seeking a more comprehensive DNS, then OpenDNS, Qsuad9 or DNSFilter (probably the most secure and comprehensive) are your best bets.
Overall, Cloudflare provides the most balanced combination of easy-to-use, fast and secure. OpenDNS is a close second.
How Do DNS Servers Work?
The DNS can be compared to a phonebook where phone numbers are listed by much easier-to-remember names.
DNS works underneath the application layer protocol. As you hammer out a website name into the browser URL, the DNS server receives information and pings back the correct associated IP so that you can successfully get a HTTP request and a response from the server that the website is hosted on.
The DNS itself is able to read every level of a domain:
Root Level – this begins with the root level. This is the highest hierarchical level of the Internet, even above top-level domains such as.net or.com. This will be the whole alphabetical URL.
Top-Level Domain (TLD) – next is the affix, or so to speak: such as .com, .edu, .org, .net, and so on.
Second-Level Domain – this comes right before the TLD.
Subdomain Level – secondary to the main domain.