Disclosure: Aussie Hosting is community-run. We sometimes earn a commission when you buy hosting through our links. Learn more.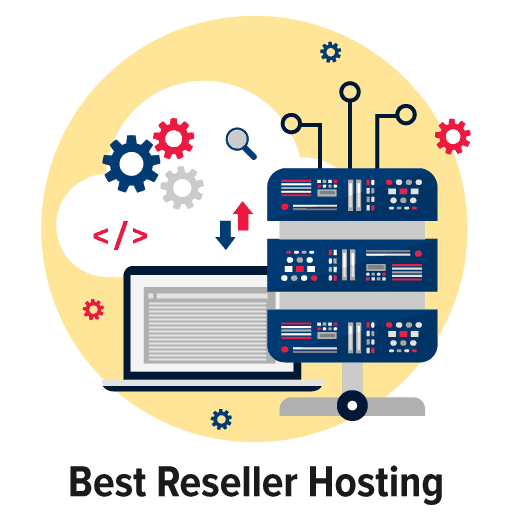 As a hosting reseller, you have the opportunity to create a business where you sell others space on the Internet.
You are the one who dictates the price. You are the one who markets and sells to clients. You are the one who is responsible for maintaining the relationships you have with your clients.
However, the company that you are purchasing the hosting service from is responsible for hardware issues, software issues, and addressing any technical issues. You are basically renting the server space.
You are paying a wholesale price, so you are able to resell it for a retail price and make a profit.
With that in mind picking a quality reseller program will ensure your clients stay with you for 2-3 years.
In this guide we're going to cover a number of reseller programs and help you better understand each one.
---
Best Web Hosting Resellers
Is There a Market for Hosting Services?
Yes. Just think, in 2016, there were about a billion live websites. In 2022, just three years later, we have close to two billion live websites. Every single day new websites are coming online. When you resell hosting, you are able to make money off of this growing trend.
In order to be successful in this business, you need to have a good understanding of the other players in the field. You need to know who you should rent your servers from, as well as the companies you should avoid.
You should know the criteria that the majority of people looking to start a new website want, and you should know the specifications your servers should have in order to be able to provide your clients a decent service.
Most hosting companies make their profits in the second to third year of hosting, the first year profits are generally eaten up by marketing efforts. Quality hosting services ensures you can hit that two-three year profitability.
---
What We Look For in Resellers
We're going to look at a couple of areas that we consider important in selecting a reseller hosting.
Keep in mind most resellers offer very similar package, the device is often in the details. You'll want to know exactly what they offer for free so you can know how to price your hosting offer and scale your business up.
Here are a few. If you need more specific recommendations on more technical websites (say web apps) then please send me an email (nathan@bestwebhostingaustralia.org) for more info. Thanks!
Uptime and Reliability
Another area we looked at was uptime and reliability. You do not want anything less than a 99.9 percent uptime guarantee.
Anything less than that will mean that your clients could be looking at up to one hour of downtime every single month.
That one hour could be enough to make the difference between your client's business being successful or it being a failure.
Something that your clients are going to want from you, and so you should demand it from the company you are purchasing the hosting service from, is SSD storage and HTTP/2 servers.
As you will see, the companies we are going to review later on in this guide provide good speed and good uptime. Some even offer a money back guarantee if their uptime falls below the 99.9 percent threshold.
You can see our live hosting tracking to see which hosts have good/poor performance.
Technical Support
Even in a perfect world with the best servers, things are going to go wrong.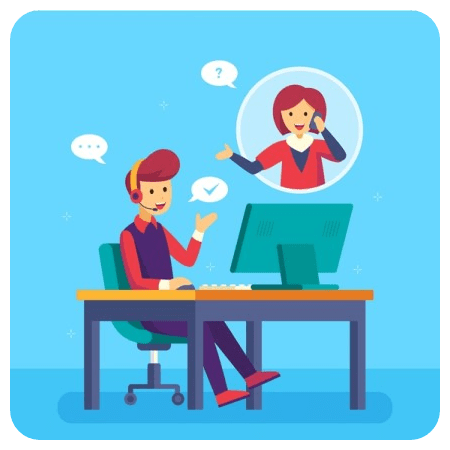 When they do, the clients that you have sold your service to are going to look to you for help. You in turn will look to the web hosting company.
This is why you want the web hosting company you use to provide timely answers and have expert technicians.
Any delay on the part of the hosting company in providing you answers or correcting issues means a delay in your clients getting their website up and running again.
24/7 support is an absolute must to resolve any technical issues. Don't even consider a reseller hosting that uses a ticket system.
Price
The last factor that we will consider is price. As we mentioned, this is a business. Businesses are about making money.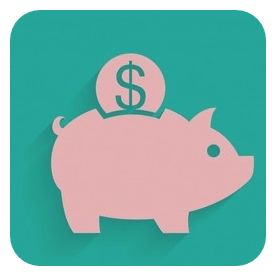 The cheaper that you can purchase the wholesale hosting for, the greater profit you stand to make when you resell the service.
All of the companies that we are going to review have a price that is low enough to allow you to make a few dollars and have a little bit of wiggle room to grow.
Now that we have the preliminaries out of the way, let's dive in and discuss our picks for the best reseller web hosting companies. We have listed them in the order of our preference.
---
SiteGround - The Best Reseller Hosting
Key Features
As low as $8.99/mo
Best Support Hands Down
Blazing Fast
Enhanced Security
Free SSL, CDN, E-mail
Daily Backup & restore
Multiple Server Locations
Pros
SSD storage
Inexpensive price
Phenomenal customer support
Cons
You can only purchase annual hosting
We have often discussed what we like about SiteGround. It is one of the best hosting options for WordPress. All of the reasons that we have mentioned and more are why we added them to this list. SiteGround is a fast hosting option with a low price.
They offer phenomenal support fast speed, stable service, have special focus on support and tons of extra features.
SiteGround Offers Three Reseller Plans 📜
Besides the StartUp plan, which can host only one website, all other plans offered by SiteGround could be used by resellers. Since SiteGround introduced Site Tools, their own user-friendly dashboard, now each site within one hosting account has its own dashboard and can be managed separately. 
In addition, with the GoGeek plan you get the white-label feature activated, which means you could resell SiteGround hosting under your own brand. This is not all, with the Cloud plans you even have the option to allocate resources across each sub-account. 
To sum up, with the GrowBig plan you get 20GB of webspace, where you can host multiple websites, have Staging, the Ultrafast PHP, SSL, CDN, E-mail, Collaboration tools, Daily backups and backups on demand, out-of-the box caching, SiteGround security plugin and more.
The GoGeek plan comes with 40GB of web space, Priority support, Staging+Git and white-label hosting feature.
Cloud plans have even more resources and you could add more if needed. You could allocate different resources per hosting account, which gives you plenty of flexibility when reselling. What is more,  clouds have the auto scaling feature, where resources are added automatically in times of traffic spikes.
Many quickly come to appreciate the flexibility SiteGround plans offer, the premium service and all the geeky features. 
However, many quickly come to appreciate the flexibility that this type of plan offers. Instead of having a universal account, each plan can be tweaked to meet the needs of the customer who is going to receive it.
Free Daily Backups 🆓
Your customers receive a number of attractive features. Each one of their sites is backed up daily for free. Thirty previous backups are kept on file. Your customers will receive a free Cloudflare CDN. This will not only improve speeds, but it will help your clients fight off DDoS attacks.
Every server is HTTP/2 enabled. All of them are equipped with SSD storage. Your customers have the confidence in knowing that they are getting the latest technology.
In our opinion, SiteGround is among the best reselling options. They have comprehensive plans. Their staff provides amazing support. They offer solid speeds. There is a lot about this host that is attractive. You are able to try it for yourself thanks to their 30 day money back guarantee.
Related: How to Backup Your Website
---
HostGator - Best Plan for Performance
Key Features
Unlimited Domains
Free SSL
24/7/365 Support
99.9% Uptime Guarantee
Free WHMCS Client Management / Billing software
Pros
White label hosting
Complete control of resources
ResellerClub account at no additional cost
HostGator offers what we feel are some of the most complete reseller plans on the market. The plans that they offer make it easier for resellers to provide needed features to their clients and manage their customers.
It will allow you as a reseller to make new features available to your clients when they come online, and your clients have access to customer support. All of this is done at a relatively inexpensive price.
Discount on Registration
All of the above listed plans afford you a free ResellerClub account. This means that you are able to sell 70 plus gTLDs and ccTLDs to your clients. There is an 80 percent discount on registration costs. You are able to sell domain names to your clients.
You can help them migrate their website from their current server to yours. Since you are purchasing all of the services at cost, you are able to make money when you resell them.
HostGator has a number of unique tools that make it possible for you to brand your business. For example, HostGator has a uniquely designed cPanel that you can offer to your clients. What's great about this is that you can add your own logo and your own branding.
HostGator has created a host of videos and tutorials. You can use these with your clients and brand them so it appears like all of this information comes from your business.
You have 100 percent control over bandwidth, storage, RAM, etc. You can control how your resources are allocated. HostGator gives you the ability to upgrade to another tier halfway through the month if you feel that you are on the verge of running out of resources. This way, you do not lose potential clients.
Immensely Reliable 😀
We selected HostGator as our number one pick because of how reliable they are. They have a 99.9 percent uptime guarantee. You see this type of guarantee with many hosting companies. What we like about HostGator is that they actually follow through with their guarantee.
If their servers do not meet this threshold during the month, HostGator will compensate you for the whole month.
As we mentioned, your customers will be able to use cPanel with your branding. You will be able to use cPanel as well. HostGator has done a nice job of redesigning cPanel so that it is easy to use. It has a lot of power behind it.
You and your clients will have all of the options you would expect from cPanel with a unique redesign that can't be beat.
When you read HostGator reviews, it is clear to see why they rank as one of the best providers out there today. They have excellent speeds, amazing uptime, and an easy to use cPanel. HostGator hits every major point you would expect from a hosting company in this price bracket.
It is easy enough to use so that complete newbies can master it quickly. However, it has the power and features that allow power users to get to get done what they want to get done.
There are a number of security features available. Some of them are included, and others cost extra. Why not give it a shot yourself? HostGator is currently offering a 45 day money back guarantee.
---
A2 Hosting - Premium Reseller Hosting
Key Features
Free eNom Reseller Account
Money Back Guarantee
Free SSL & SSD
24/7/365 Support
1000

 

GB

 

Transfer
20X Faster Turbo Option
Pros
cPanel integration
Two free billing softwares to choose from
Choose between Linux servers or Windows servers
Cons
Not a lot of storage space
We selected A2 Hosting as our number two pick because, similar to HostGator, they are able to provide their clients with just about everything they would need. Their reseller plans are some of the best on the market. They include:
☑️ cPanel integration
☑️ SSD storage
☑️ WHMCS or Blesta for managing accounts
Comprehensive Set of Features 📃
Just about all reseller hosting plans, regardless of the company, have some type of billing software. A2 Hosting is different in that you are given two options. If you purchase the "Silver" account, you can choose between WHMCS and Blesta. WHMCS has garnered recognition among many as a problem-solving tool.
Blesta is favored because it is open source, meaning that users are able to customize it to meet their needs.
You can choose a Linux server or a Windows server. The operating system that you choose will determine the software options available for you. This choice is made based on the services you want to offer to your clients. For example, Linux uses cPanel and PHP. Windows will use Plesk and.NET cores.
Regardless of the plan you choose, you are going to be allocated a decent amount of resources. The lowest tier plan that A2 Hosting offers supports up to 40 accounts. You can continue to grow from there. As your business grows, you can select higher tier accounts that offer more storage space.
One of the Fastest Web Hosts 🚆
We were impressed with A2 Hosting's speed. They are among the fastest web hosts we have tested. Their base speed is fast, but this is only improved thanks to the SSD storage. There are a number of data centers around the world to deliver content.
You have the option to get a "turbo" server. This server offers speeds that are 20X faster than normal.
A2 Hosting offers amazing support. You are able to communicate with them via:
Email
Live chat
Phone support
Additionally, you are able to make use of a well-supported knowledge base. There are a number of guides that you can use to help your customers answer basic questions and get started hosting their website.
A2 Hosting has been offering consistent service for more than 15 years. This has helped them build a name for quality in the world of web hosting. If you are not completely satisfied with their service, they offer an anytime money back guarantee.
A2 hosting is a company that focuses on making things as customizable as possible. It may take a little bit to understand the way that they set things up, but once you get a feel for it, you are going to have an inexpensive and fast web host that has an impressive array of features. Read our full A2 Hosting review.
---
InMotion - Great Performance Less Features
Key Features
100G+ Diskspace
Free Dedicated IP
Unlimited cPanels
24/7/365 Support
Site backup
Pros
SSD storage
White label hosting
Excellent site security
When you look at all of the products that InMotion offers, you see that some of them are very nice, and others seem to be lacking in features. Thankfully, their reseller plans are some of the nicer features they offer. InMotion gives you the option to choose between six different configurations.
They offer many features, including features to help you with billing and backups.
Transparent Service

For us, the number one benefit of InMotion is its transparency. As a white label product, when you use their resources, your branding or your name is what others see. InMotion works in the background. This way, there's no confusion between your business and theirs. This adds to your credibility.
The resources that you are offered are impressive. Reseller servers are equipped with SSD storage as well as RAID – 6 data protection. This affords you the fastest speeds available for data transfer. At the same time, you are able to maintain redundancy.
There are a couple of other perks that you will get from them as a reseller. For example, you will receive a free account with Enom. This will make it possible for you to offer SSL registration and domain names to your customers.
You will receive WHMCS billing software. This software is popular because it makes automatic invoices, payment collection, and tracking your customers easy.
Great Support Team 📞
InMotion offers a number of other goodies to their clients. One is the support team they have. It is one of the best that we have interacted with. Their staff is divided in two different departments. This makes it easier for you to find the answer to the exact question that you or your clients might have.
Many of their staff are cross trained. So you may be speaking to a salesperson, but they will be able to provide tech support as well.
InMotion offers you a number of security features. Patchman malware protection means that your server is constantly being searched for malicious software. Anything that is found to be questionable will be quarantined and removed. Corero DDoS protection is there to protect your server from brute force attacks.
InMotion offers their clients just about everything that they need. Additional software may be included for free or will available for purchase. We cannot get over how impressed we are with the features that they have available.
Their WordPress support is great. They have a responsive support team and offer a wide range of security features. InMotion offers their clients a 90 day money back guarantee, so you can try them risk-free.
---
Final Words
Being a web hosting reseller is a business with unlimited potential. The growth of your business and the happiness of your customers depends on the web host that you are renting your service from.
As you have done your own research, you have probably seen that there are not a lot of providers that give up space on their servers for others to resell. And many of those who do support resellers do not offer the best tools or services. This is why we made this guide to include what we felt were the best providers.
Also should note that some cheap hosting companies also offer reseller plans at a fraction of the price.
Have you worked with other resellers? What are the pros and cons of being in this business? We would love to hear from you. Let us know what you think in the comments section below.
For more info about our other reviews please read our best web hosting guide. Thank you as always for taking the time to read our guides.