Disclosure: Aussie Hosting is community run. We sometimes earn a commission when you buy hosting through our links. Learn more.
NordVPN is a popular VPN provider that offers many exclusive features over normal VPN services.
It has 5,000 servers in over 60 countries and has a strict no-logs policy. Its VPN service is used by millions of people around the world, making it a well-known VPN provider with an easy-to-use interface and a wide range of servers available.
However, a lot of players have entered the VPN space over the years, and weighing the pros and cons of each option is essential for users.
If you're looking for an honest review of NordVPN and getting a comprehensive understanding of its features and benefits, you're in the right place.
We have compiled a repository of all these aspects that would help you make the purchase decision and ensure that you are safe and anonymous when using the internet.
No matter if you are a business or an individual, this NordVPN review has clear takeaways for each of you.
In this article, we will thoroughly examine NordVPN and tell you if it is worth the price tag.
---
NordVPN Overview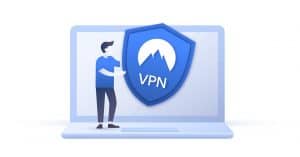 NordVPN can be used for both personal and business purposes, offering options for all types of users, including those who want to protect their privacy, stream content securely, or access the internet from different locations.
It was started by Tom Okman and his childhood friends in 2012, and it is based in Panama.
Ever since NordVPN entered the market in the early 2010s, it has been building up its reputation as one of the best VPNs on the market in the past few years.
They keep no logs of any kind, not even IP addresses. It is one of the main reasons NordVPN is trusted and loved by so many people.
It is led by a team of privacy-minded people with a strong belief in the importance of online security.
NordVPN has been featured on Forbes and TechCrunch for its commitment to user privacy and was voted #1 VPN by PCMag's Business and Readers' Choice Awards for 2021.
NordVPN allows users to choose between 256-bit AES encryption, OpenVPN protocol, or IKEv2/IPSec protocol.
This enables them to create secure connections and unblock websites like Netflix, Hulu, BBC iPlayer, HBO GO, Pandora Radio, and many more.
NordVPN Key Features
Some of NordVPN's key features for users include but are not limited to:
NordVPN offers a 30-day money-back guarantee if you are not satisfied with their service.
NordVPN helps access geo-restricted content while also protecting your data on public wi-fi networks.
NordVPN is one of the most trusted VPN services on the market, with a strict no-logs policy that keeps all your data private.
NordVPN uses shared IP addresses and WireGuard VPN technology.
Since it is located in Panama, neither of the governments within the strategic groups Five Eyes, Nine Eyes, & 14 Eyes can access NordVPN's data through legal means.
Geo-restricted content access even on public wi-fi networks.
NordVPN is a popular VPN service that allows users to access geo-restricted content on public wi-fi networks without being blocked. They also offer features, such as unlimited bandwidth, no logging, and no speed throttling.

30-Day Money-Back Guarantee
NordVPN offers a 30-day money-back guarantee. If you are not satisfied with their service, you can request a refund within the first 30 days of purchase.
They believe that trust should be earned, not bought.
Most Trusted VPN Service
NordVPN Australia offers a wide range of features that make it a top choice for online privacy. It is compatible with all devices, offers DNS leak protection, and has military-grade AES 256-bit encryption with 2048-bit RSA keys.
Shared IP Addresses and WireGuard VPN Technology On NordVPN
NordVPN offers users a choice between two different types of shared IP addresses - Dynamic Shared IP and Static Shared IP.
With the Dynamic Shared IP, NordVPN assigns your network an anonymous public IP address every time you connect to their servers.
This means that you will always have a new public IP address every time you connect to their server, and it will not be traceable to your home or work networks.
WireGuard is a new open-source VPN protocol that can bypass almost all firewalls and NATs by using state-of-the-art cryptography to create an encrypted tunnel between two peers.
VPN Service Based Out of Panama
NordVPN is a Panama-based VPN service provider, which means it falls outside of the surveillance alliances Five Eyes, Nine Eyes, and 14 Eyes.
As a result, the government cannot intercept NordVPN's data because it is encrypted by default, and neither make them comply to do so.
This has made it difficult for governments to gain access to NordVPN's servers or user data.
The company has been able to keep its privacy policy intact and offer high-quality services without being compromised by government authorities.
---
NordVPN Pricing and Plans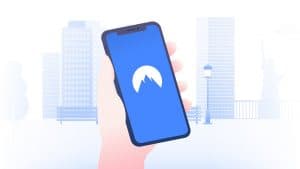 Throughout our NordVPN review, we discovered the company offers its services under easy-to-understand pricing plans that are bifurcated through the service period.
They have a monthly plan described by them as the low commitment option that costs $11.99 per month.
Next, they have a yearly plan that sits at $4.99 a month while you would have to pay the entire amount upfront, i.e., $59.88. This, of course, helps you save a whopping 58% when compared to the monthly subscription charges.
The third option is even more lucrative as you have to pay only $3.99 per month for a period of two years which translates to $95.76 and a stellar cheap VPN discount of 70% over the monthly plan that would have cost you $287.76 over two years.
While the pricing options are a no-brainer, it is important that you understand the fact that you may also want to purchase additional NordVPN Plan Bundles.
In simple words, these are extra functionalities that help support your privacy and security on top of the VPN service that you use.

NordPass
NordPass allows you to securely store all your passwords and log in anywhere with one click.
It is included in the premium account services of NordVPN, but opting for the premium package is completely optional, and you can still use it under the free plan with limited features.
The pricing for NordPass sits at $16.94 for one month or $82.88 for the first year when bundled with their VPN plans.
NordLocker
NordLocker securely stores your important files on a cloud platform, and you'll never lose them when disaster strikes. This free plan is limited to three gigabytes of storage, but you can upgrade to a plan that offers as much space as you like.
The pricing would be $16.94 for one month or $82.88 for the first year when bundled with their VPN service charges.
If you would like to purchase NordVPN along with both NordPass Premium and NordLocker Premium, you can expect to spend $21.93 a month or $100.76 for one year.
These can be valuable add-ons for users who want to secure their privacy beyond internet usage. But for a normal user, the base VPN plan would be totally good.
However, you can always stop using bundled products in case you feel that they aren't as useful to you as you might have thought.
They also give discounts to first-time buyers on their website, while you can also buy NordVPN from retail stores like Best Buy and Target.
---
NordVPN Security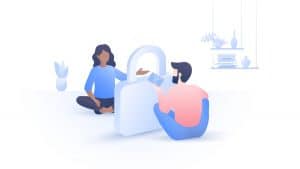 NordVPN is one of the most secure VPNs on the market.
They have a strict no-logs policy and use cutting-edge encryption technology to keep your online activities private and secure.
Its protection features ensure the safety of your online identity and help to prevent online malware attacks.
What makes NordVPN different from other VPN services is that it provides military-grade encryption to its customers - 256-bit AES.
Worldwide Servers
It also offers a huge list of servers located all over the world, which allows the user to bypass geo-restrictions on the content they want to access.
It has a wide range of features that make it worth your money. Some of the features include Onion Over VPN, Double Encryption, and CyberSec.
NordVPN Australia supports open-source applications such as Tor and OpenVPN, which are widely used for online anonymity and security purposes.
This app helps you connect to a VPN server, encrypt your internet traffic, and access restricted websites anonymously.
Your Data is Safe With NordVPN
NordVPN also uses a strict no-logs policy, which means that they do not keep any data about their users, including their IP address or any other personal information.
One of the most important security features is Double VPN, which encrypts your traffic twice with two different servers.
NordVPN also has a no-logging policy and offers six simultaneous device connections so that you can always be connected securely.
It also offers other security features such as DNS leak protection, split tunnelling, Ad blocker, Multi-hop, IPSec/IKEv2, IP leakage protection, Tor connections, and Kill Switch.
The Kill Switch feature is also very important and can protect you against data leaks and identity theft.
It blocks all traffic if the VPN connection drops for any reason, so no traffic can leak out from your device to the internet when connected to NordVPN servers.
---
NordVPN Speed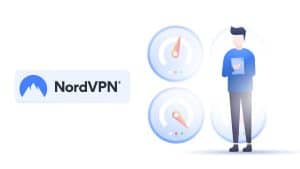 With NordVPN's speed and security capabilities, it is an excellent choice for those who want to use a VPN service without sacrificing speed or security.
In fact, NordVPN has some of the fastest speeds around, which is why it's one of the most popular VPN services out there.
This speed makes NordVPN perfect for streaming video and gaming, but it's also great for everyday use.
NordVPN offers a number of different speeds depending on your needs and preferences.
With this in mind, NordVPN has made sure to offer a range of speeds that are suitable for different users and their needs.
Go on Cruise Control With NordVPN
Speed on NordVPN can be increased by using their specialized speed servers, which are optimized for streaming and fast browsing.
NordVPN also has a dedicated speed server option that is optimized for streaming and fast browsing. It has a high-speed network that can deliver speeds up to 10 Gbps on this dedicated server.
NordLynx is one of their recent upgrades developed after 256,886 speed tests after considering the majority of VPN use cases.
All of these factors have combined contributed to its reputation as one of the top VPN service providers in the industry.
---
NordVPN Customer Support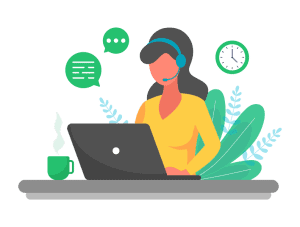 NordVPN has over a million users and a high customer satisfaction rating across review websites.
The customer support at NordVPN is 24/7 and provides excellent service to its customers.
The team includes specialists in different fields like tech support, sales, billing, marketing, legal and more. NordVPN's customer support staff communicates with the customers through email and phone.
However, they also have an AI-powered chatbot that can assist their customers in various ways.
The chatbot helps its users by providing information about NordVPN and its features.
Lightning-Quick Reply Times
It also has a quick reply function, which allows the user to respond to the customer support staff without having to wait for an email response.
The chatbot can be accessed through various channels, including Facebook Messenger, Kik Messenger, Telegram Messenger, Skype, and Viber.
Also, it has an extensive knowledge base that provides answers to frequently asked questions and guides on how to use the VPN service. This ensures their customers get the best experience possible when using the service.
They have been in the industry for a long time and are always on the look for new ways to improve their service while having complete product knowledge.
---
NordVPN Compatibility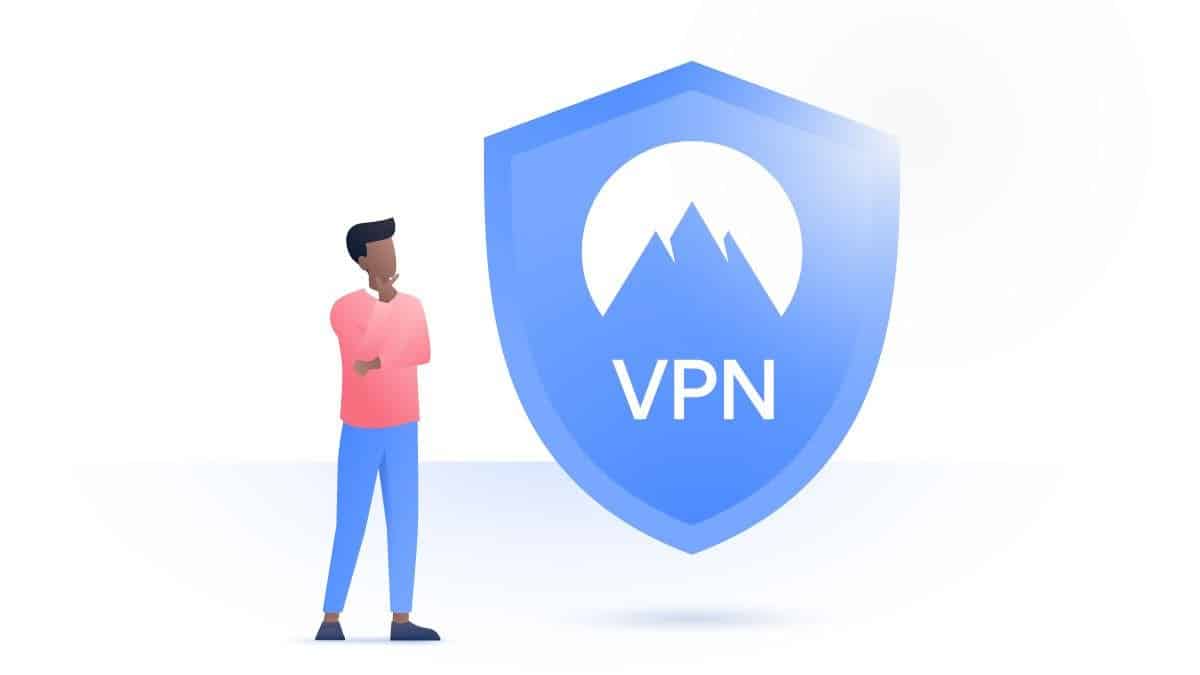 NordVPN is compatible with various operating systems, including Windows, Mac OS, Linux, iOS, and Android.
It also works well on routers and other devices that use OpenVPN or L2TP/IPSec protocols while allowing P2P sharing.
NordVPN also provides its users with Chrome and Firefox extensions for a better user experience on personal computers.
It also implements the TCP-MSS value, which is the size of the message data segment, to determine the maximum transmission unit (MTU) of a packet.
This is to avoid fragmentation and packet loss due to Network Address Translation or other IP address translation methods.
NordVPN has a Smart auto-connect feature, which automatically detects when the connection breaks and reconnects without any intervention from the user.
This is useful for people with limited computer knowledge or those who are not comfortable with manually setting up a VPN connection.
Thus, its compatibility with various devices and platforms makes it an attractive option for consumers who want to stay secure from cyber threats while surfing the internet on a daily basis.
---
Things We Like About NordVPN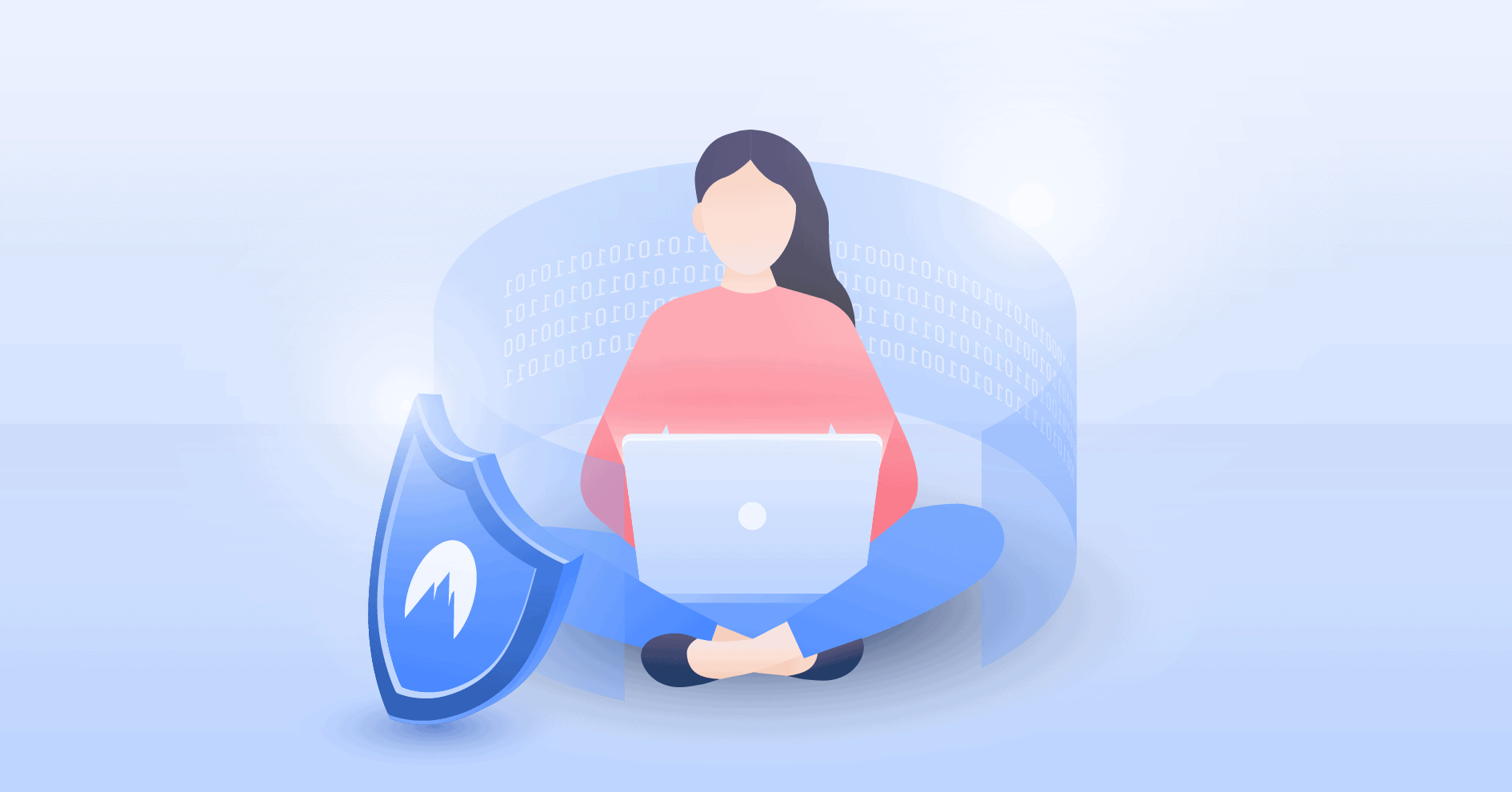 In this section, we will walk you through three things that we liked about NordVPN and that we feel have greater importance when making a decision.
They are intended to help most readers and aims at highlighting the differentiating factors when comparing NordVPN Australia with other service providers out there:
It Gives You The Best Of Both Worlds: Speed And Security
As discussed throughout the NordVPN review, it has a clear upper hand, when it comes to speed, even compared to other VPN services that have as much as six times their servers.
You can also unlock Netflix Japan, which is considered a tough job for most VPN services.
This is, of course, without diluting the security aspect of NordVPN, which is hailed as the VPN with unbreakable encryption and an independently-audited no-logs policy.
Legal Immunity On Top Of Privacy Protection Technologies
We would like to re-emphasize the fact that NordVPN is based in Panama, which puts it out of the legal radar of all governments that are a part of Five, Nine, and Fourteen eyes strategic alliances.
This is a single fact that outweighs the security provisions as all of them would fail in case the governments exercised their legal rights to obtain your information as the service provider will have to comply if they were located in any of those regions.
Easy To Use Interface Despite High-Quality Features
Despite the huge number of security control measures and sophisticated tech working to keep your identity and usage as private as possible, NordVPN has one of the easiest interfaces among its peers.
---
Things We Don't Like About NordVPN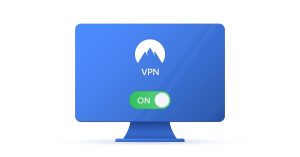 So now we will hop on to the aspects of NordVPN that we have reservations on. They might not impact all buyers, but you would still want to give them a look:
Higher Costs
Given the fact that there are many other VPN services that provide cheaper options with comparable features, you might find it costly.
This is, of course, not the case when we do an apple to apple comparison of NordVPN's features against others, but the pricing would be a deal-breaker for many normal users.
Only Six Devices Allowed Simultaneously
This may be a setback for many businesses as they would want to connect more devices, and the six device limitation could add up their costs to a significant extent.
No Graphic Interface For Linux Users
If you are a superuser who happens to be interested in using NordVPN with your Linux OS, you might find it hard to use since you won't have a graphic interface.
This might be a concern for many business buyers as well, and you must keep this in mind when considering the compatibility with Linux.
---
Final Word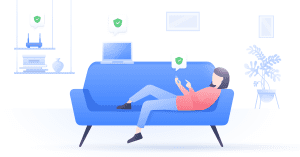 NordVPN is arguably the best service provider for most users, and it matches the price tag too.
It is a fast, secure, reliable VPN for everybody that can be accessed from across the globe with many top-notch features.
It's led by people who have a strong, uncompromised outlook when it comes to protecting their users' privacy and anonymity on the internet.
Thus, we would conclude the NordVPN review with a thumbs up!
---
NordVPN Review FAQs
What are the Benefits of Using NordVPN?
The NordVPN Australia app also lets you choose what countries you want to connect to so you can unblock content on Netflix or Hulu in other countries without being charged extra fees.
It also has a no-logging policy which means they won't keep any information about your browsing history or use of the service, which is great for people who are worried about their privacy.
NordVPN is one of the most trusted VPN providers in the world. It has a wide range of features and has been praised for its military-grade encryption, high-speed servers, and strict no-logging policy.
It is one of the few services that still offer a double-hop VPN, which means you can use it to connect to two different servers at once.
Is NordVPN Worth the Money?
NordVPN is a popular VPN service that offers high-end security and privacy. But, what exactly makes this VPN worth the money is the fact that NordVPN has some of the most comprehensive features in their price range.
They offer strong encryption, advanced leak protection, and dedicated IPs to ensure your privacy and anonymity.
Given its premium features, its headquarters in Panama that give it legal immunity against governments, and extensive privacy-oriented features, it is worth the money for users concerned with anonymity and security reasons.
This applies to both individual and business users looking to buy a VPN via our NordVPN review.
Are VPNs Legal in Australia?
VPNs are legal in Australia and are used for a variety of reasons. They are often used for online privacy security and to bypass geo-restricted content.
Many Australians use VPNs to access content that is only available in other countries, such as the US Netflix or Amazon Prime Video.
In Australia, VPNs are legal, but they can be banned by the government if it is deemed as a threat to national security or if it violates copyright laws.