Disclosure: Aussie Hosting is community-run. We sometimes earn a commission when you buy hosting through our links. Learn more.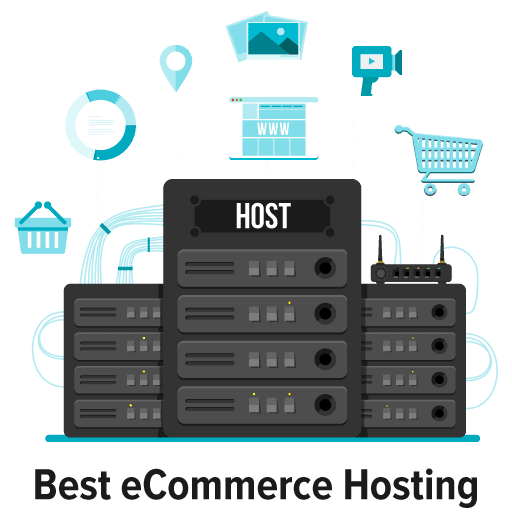 Where to host my eCommerce store...
You're selling stuff online. Great, now what? You need to find somewhere to actually host your website that houses your beautiful products and amazing content.
This is your first decision to make regarding your website - and it's an important one. If this was a brick and mortar store, this would be your foundation. A crummy foundation leads to a store that wants to fall down.
We don't want your eCommerce store to fall down. We want to make sure you have the right hosting for your needs and the best hosting that the internet has to offer.
Once you figure out the hosting of your eCommerce platform, the only thing stopping you from dominating the internet with sale after sale is your products and marketing.
Ready to get started? Let's dive in.
There are three categories for eCommerce hosting: eCommerce platforms, hosting your own website and using WordPress, and website builders.
The option that most people should go with is an eCommerce platform. The eCommerce platform almost everyone should use is Shopify.
We highly recommend Shopify as it has everything any entrepreneur could want to make it possible to sell any type of good.
If you truly want to host your own website, SiteGround is the best option for most budgets and Kinsta is the best option for a company with a higher budget.
If you need to use a website builder or don't want to deal with much, Wix is a fantastic choice that will enable you to build a beautiful website.
---
1. Shopify - Best eCommerce Host
Key Features
100+ themes
Full blogging platform
Mobile commerce ready
Your own domain name
Free SSL certificate
70 payment gateways
Pros
100s of free themes
High uptime
Easy to use
Shopify is the best eCommerce platform. There isn't a point in beating around the bush here.
When it comes to hosting, they have a robust server network and hosting features that take care of everything you need for hosting your store.
Shopify promises 99.98% uptime and has the resources to actually deliver on that promise. Shopify also hovers right around average in terms on load speed at around 2000 ms.
Load speeds greatly depend on what is on your website and there are a handful of things you can do to increase page speed such as your theme and compressing your images.
When all is said and done, hosting on Shopify is your best bet because it has the best inventory system, features, eCommerce app store, and customer support.
Using an all-in-one platform can turn a lot of people off because they think it is just for beginners. When it comes to eCommerce, this couldn't be further from the truth.
Read our full Shopify review here.
---
2. SiteGround - Best for WooCommerce
Key Features
Lightening Fast
Lots of Free Upgrades
Host Multiple Sites
24/7/365 Support
Free SSL
Pros
Amazing uptimes
Easy WordPress and WooCommerce installation
Top-notch site speeds
Cons
You have to sign up for a longer period if you want lower prices
Hosting your own website and using WordPress comes with a learning curve. The first step when doing this for eCommerce is making sure that the hosting service you are using has one-click installation in place for WordPress. If it doesn't, go elsewhere.
SiteGround checks every single box in the hosting category. Not only do they have amazing uptime at 99.95% but they also have top-of-the-category speeds at 475 ms.
Hosting on SiteGround allows easy installation of WordPress and then WooCommerce. The great thing about SiteGround is that you can start off dirt cheap and then scale as your business scales. Read our full SiteGround review here.
SiteGround built their servers around hosting WordPress so the infrastructure was created to ensure amazing load speeds. The best thing about hosting on SiteGround is their customer service. If you have a hosting issue, they basically act as your employee and bend over backward to ensure you have no issues.
SG is also our top recommended hosting solution on our main review of Australian hosts.
---
3. Wix - Best Website Builder
Key Features
Personalized image galleries
Video and image links
Up-to-date templates
Powerful web building tools
More than 100 designs
Pros
Huge server network
Respectable load times
Cons
No eCommerce with free version
Our favorite website builder is no slouch when it comes to maintaining its hosting responsibilities. With uptimes at 99.85%, you can be sure that your website will almost always be available.
Wix is now a massive company, with a massive company comes a massive server network. With our testing, load times came in at 1237 ms which is respectable for any hosting service.
Wix offers a free version of their software and includes hosting. The problem is, you can't have a custom domain. This is best served to test Wix out and decide if you want to use it. The free version also doesn't offer eCommerce capabilities but you can mess around with the website builder.
When hosting with a website builder, the hosting should just be a given and really shine when it comes to the website building aspects. Luckily, Wix goes above and beyond a given hosting service and can compete with other services that just do hosting.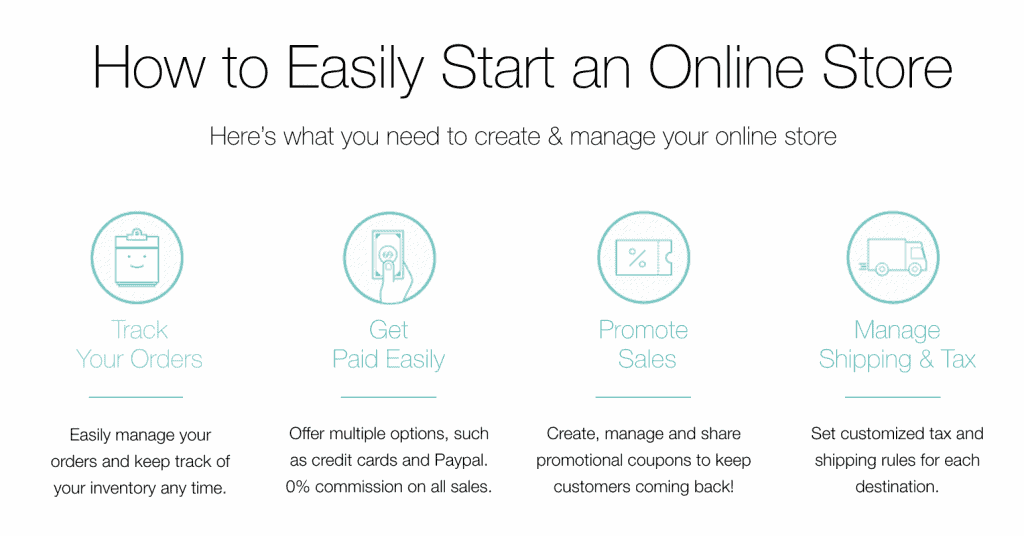 When it comes to the website builder aspect of Wix - it can't be beaten. You can literally take a blank page and make it beautiful with its builder in a few days.
Wix is the most complicated of the website builders as it has the most features. With that being said, it's still easier to use than the themes you'd be playing around within eCommerce platforms and on WordPress.
The features and drag-and-drop functionality are second to none. You can do anything on Wix when it comes to design functionality. It just doesn't have as many eCommerce features as Shopify or WooCommerce.
Read our full Wix review here.
---
4. Kinsta - Best Premium for WooCommerce
Key Features
Google Cloud platform
Free site migration
24/7 customer support
Powerful dashboard
Automated website backups
Staging site
Free SSL
Pros
Daily backups
Easy navigation
Great security protocols
Cons
Not the cheapest option available
If we were just talking straight up hosting with no other factors involved, I would point everyone in Kinsta's direction. It is a premium option - which means it is expensive. In this premium category, every hosting option better be obsessed with speed. Kinsta is no different.

That price tag gets you a lot. Uptime is at 99.9% and load times clock in at 520 ms. It also is worry-free with the best status checking system and security protocols in the industry.
Their scanning protocol to ensure that your website is up and running involves checking your website every two minutes - every day. That adds up to checking in on your website 720 times per day.
Kinsta also backs up your website every day and will back up your website every six hours if you choose. With added guarantees such as their no hacking guarantee, if anything happens, they fix it. Read our full Kinsta review here.
Kinsta separates itself from lower-tier hosting by using a next-generation infrastructure. Everything is run on Google Cloud Platform and they have 19 data centers located around the world. The whole point of their network is to minimize the distance of their users from their servers and to avoid hops in general.
As a website hosting service, you will have to install WordPress and then use a plugin like WooCommerce. An awesome aspect of Kinsta is that they specialize in WordPress hosting and their customer support team will help you with any WordPress related question that you have.
We also picked Kinsta as one of our top choices in the best WordPress hosting category.
---
5. Squarespace - Best SimpleBuilder
Key Features
High-quality, industry-specific templates
Futuristic design
Advanced features like grid layouts
More than 100 free and premium designs
Hosting included
RSS feeds, comments sections, and category creation
Pros
Great uptime and load times
Wonderful option for artists
Cons
Not easy to customize outside of your theme
Squarespace needed to be included on this list as an alternative to Wix. They both occupy the same website builder category but are pretty different.
As far as hosting goes - they work very similarly and post similar results. As a massive company with a lot of resources for a fantastic server network, it comes as no surprise that the uptime of Squarespace is 99.95%. Squarespace also posts respectable load times at 946 ms.
The website building aspect of Squarespace all ties back to the themes you have access to when using the service. Customizing your website outside of the theme structure proves difficult. However, if you stay in the theme, you can create a beautiful website that showcases your products.
As far as selling certain products, Squarespace might be the best option in general for artists. If you're cycling in photos, paintings, or other art pieces to sell - Squarespace is a fantastic option. The only other niche competition for that space that compares is an eCommerce platform called BigCartel.

Utilizing Squarespace as your website host for eCommerce means you're married to their website building technology. The website building technology that they employ is extraordinarily easy to use. You can build a beautiful website in under an hour if you want to.
Read our full Squarespace review here.
---
6. BigCommerce - Second Best eCommerce Platform
Key Features
Unlimited products, storage, and bandwidth
Unlimited staff accounts
eBay and Amazon connected
Responsive websites
Free sitewide HTTPS and dedicated SSL
Pros
A nice alternative to Shopify
99.99% uptime
Cons
Not rich in features as Shopify
The biggest competitor to Shopify as far as eCommerce platforms go is BigCommerce. We prefer Shopify but there are certainly people out there that would rather use BigCommerce. It's definitely worth checking out both options.
BigCommerce guarantees a 99.99% uptime all the time and a 100% uptime during cyber week. That is a hefty guarantee and should put your mind at ease when it comes to hosting with an eCommerce platform.

Load times with BigCommerce will vary depending on what you've deployed on your website but average load times for the eCommerce platform are 1332 ms.
As far as features go, BigCommerce does not have as many as Shopify and is a bit harder to use. The great thing about BigCommerce is that you can narrow yourself into an industry and the design aesthetic will gear itself to that industry.
---
Ecommerce Hosting Buying Guide
As far as hosting your eCommerce platform, there are three main, and broad, categories. This can be confusing to beginners but it is important to understand what is available to you before diving in. There are positives and negatives to the three choices and many options within the categories.
Once you figure out which category you want to use, you can decide which option within the category you want to go with.
1. All-in-one eCommerce Platforms (Best Choice)
This is the choice that most people will have the most success with. The platforms offer everything a new eCommerce owner could want. If we were ranking the three options from easy to hard this would be ranked right in the middle, average.
With this option, there is no need to worry about uptimes or loading speeds for the top-ranked options as they have awesome server setups and protocols. All of them come with SSL certificates and check all of the hosting boxes. They better check all of the boxes - using these services comes with a price premium.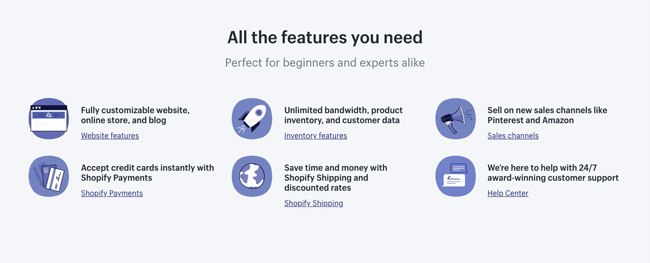 This is the most worry-free option in general because the platforms were built to address the pain points of building and managing an eCommerce store. As you use an eCommerce platform there will be a small learning curve but the functionality and feature options make the learning curve seem like nothing.
2. WordPress With eCommerce Plugins
The category with the most options. This is where you would purchase your own hosting from services such as SiteGround and Kinsta. As far as ranking from easy to hard with the three options, this would be the hardest of three options.
This is for a few different types of people. The first type of person that would want to search out their own hosting in order to use WordPress because SEO is their main marketing mechanic.
SEOs of the world don't use other platforms besides WordPress because it has the most functionality to ensure that web pages can rank on Google.
The next type of person to go this route is someone who has web development experience and would like full control over their website. Customization to the highest order is possible with some coding and the right theme on WordPress.
If you're a beginner looking to learn how to build a custom website, this will be a huge learning experience that will offer valuable skills for the future.
The last type of person is someone with a bunch of cash to throw at a web developer. Chances are, if you hire a web developer, they will want to use WordPress. That being said, if you're paying a web developer a lot of money to build and manage your website, you might not even know what they're using.
If you go this route, you may take a lot of time to hunt down solutions that are right in front of you in most eCommerce platforms but the customizability and control aspects are off the charts. For more info, check our detailed guide to the best wordpress hosts.
3. Website Builders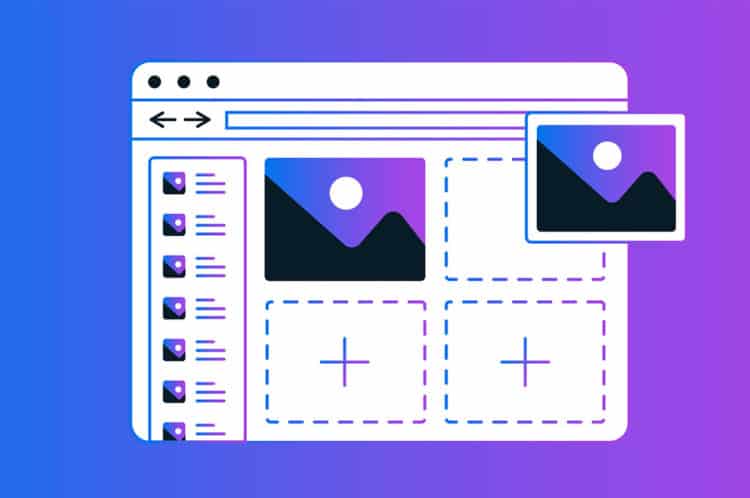 In general, website builders are for beginners. This is the easiest option of the three. The problem arises when you want to get into more advanced eCommerce features.
This is the perfect option for a business owner that only sells a few products and does not have the urge to scale their store into a large-scale operation.
A company that sells digital products or different pieces of art lends itself to the option of using website builders.
Actually creating a website with website builders can be done in a day. There are some that are slightly more difficult than others but in general, the ease-of-use and functionality are the main reasons to go this route.
With some options, it is conceivable to have a fully functioning store in under an hour.
---
Uptimes and Load Times
If a hosting provider has an uptime of 100%, it is always functioning.
If a hosting provider has an uptime of 90% that means that 1 out of every 10 minutes, the servers are down or not functioning normally.
A fraction of a percentage point can make a significant difference in the availability of your website.
We consider uptime metrics over 98% to be strong. Anything hovering around 100% is your best bet. No company can be perfect but the companies that are truly great have uptimes above 99%. The times that they are having issues, the servers usually aren't down, they are just having some sort of small issue.
Load time is the actual speed measurements of a hosting service. The unit of measurement is in milliseconds and illustrate the length of a full request and response to a web server.
Good load times are anything below 2,000 milliseconds. That is a full two seconds. Two seconds can seem like a long time when it comes to waiting for a webpage to load in this day and age. The truly elite web hosting providers hover around 500 milliseconds or half of a second.
The best hosting services will have a good combination of both of these. Every single hosting option on the list above is at least serviceable in both of these categories and different variables can impact how the page speed performs day to day.
It's never a bad idea to test out each option and give it the eye test for load times. This is extremely important when opting for cheap web hosts.
---
Frequently Asked Questions
Which Is the Best Platform to Build an Ecommerce Website?
Shopify is the best for building an eCommerce store with everything anyone would need for selling products. As far as building an eCommerce website for design, Wix has the best functionality for a beginner to create exactly what they would want.
Wix does not have as much eCommerce functionality and is lacking multiple tools that Shopify offers.
What Is the Best Online Store Builder?
As far as platforms go, Shopify is the best eCommerce platform. When it comes to actually designing a website, Wix and Squarespace offer fantastic functionality with their drag-and-drop functionality. This would allow you to build a beautiful eCommerce store without a lot of the tools Shopify offers.
Take a look at our guide on how to start an online store if you are interested in details.
Is Godaddy Good for Ecommerce?
No, GoDaddy has been the best-marketed web hosting company ever. The actual functionality of GoDaddy's products leaves a lot to be desired. The best aspect of GoDaddy is their domain search function and the company offers fantastic promotional pricing for purchasing domain names.
What Is the Best Ecommerce Platform for a Small Business?
Shopify. The eCommerce platform best suited for most people is Shopify as it offers literally everything a new business owner could want for eCommerce. The price is not prohibitive either as it clocks in at $29 per month and offers a two-week free trial.
Which eCommerce Platform Is Best for SEO?
WooCommerce. The king of SEO is WordPress and the best way to have an eCommerce store on WordPress is to use WooCommerce.
Opting to go the WordPress route is worth it if SEO is the chief concern of the marketing arm of your company. Just be aware that you most likely will need a WordPress expert or a developer to build exactly what you want.
The drop off in SEO functionality for Shopify, Wix, or Squarespace isn't crazy but if SEO is what you want to focus the most time on then utilizing WooCommerce is the answer.
Which Platform Is Best for Selling?
Shopify. Selling is effortless and accepting payments is a no-lift task when it comes to Shopify. When starting an eCommerce store you don't want to be inundated with mundane tasks to manage every aspect of your store.
Shopify was created to make it easy to have your own eCommerce shop and the features and utility make almost every aspect of selling online easy.
---
Final Thoughts
While hosting any kind of website can be overwhelming, hosting an eCommerce store can be slightly scary. What happens if the website goes down when you have 20 customers perusing your wares? Nothing good.
That's why ensuring that you have the right hosting for your store should not only be the first decision you make (regarding your website) but also one of the most important decisions that you make.
Using an eCommerce hosts as a whole can cause some hesitation. Which one is the best? Are they missing some key features? Will I be able to customize my store the way I want?
Not all eCommerce hosts are created equally - Shopify is the king of eCommerce.
This is a title the service does not take lightly and it truly lives up to it. At the end of the day, it offers everything a new eCommerce store owner would want or need and also offers everything an enterprise-level business would want or need. This ensures that scaling your new empire will be easy and effortless.
Related articles: