Disclosure: Aussie Hosting is community run. We sometimes earn a commission when you buy hosting through our links. Learn more.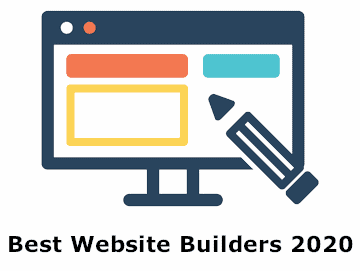 Website builders have come a long way since the earliest days of internet.
Those of you who are familiar with the names Dreamweaver or Frontpage know what I'm talking about.
These two proprietary software packages were the first popular attempts at What You See Is What You Get (WYSIWYG) drag-and-drop website editing.
Dreamweaver was eventually purchased by Adobe and remains a popular builder for experienced developers who don't mind the steep learning curve, while Frontpage, which used to be included in Microsoft's Office suite, was discontinued around 2003 because nobody liked it.
Seriously. Nobody. Liked. It. Sorry Microsoft.
The Future of Designing Websites
Luckily for online entrepreneurs everywhere, the site-building industry kept evolving because the masses
did not want to learn how to code
paying a legitimate web developer to build your website is pretty expensive (around $2000).
Recent years have seen an explosion in both the selection and functionality of drag-and-droppers, though there is a vast quality difference between the best of the best and what you might find in the picked over rest.
The problem arises that a layperson – perhaps such as those reading this article – is not familiar enough with the spectrum of site builders to be able to tell at a glance which are quality products and which are not worth the time it takes to open an account.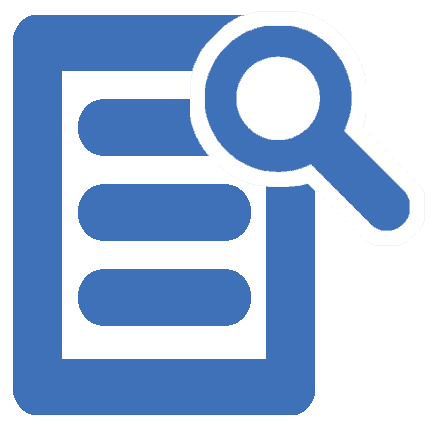 How did I evaluate all these best website builders in Australia? My, you're full of questions today, but I don't mind telling. Here is the process implemented with each builder on the list.
If you'd like to see more about our tests to find the best Australian website builder, see our live uptime tracking here.
Narrowed my targets to 10 by perusing legit sites like PCMag.com
Opened an account with real money. (used free accounts for Wix/Squarespace)
Built a quick website to put the builder though its paces
Monitored (ongoing) each test site's speed and uptime, testing from different cities such as Sydney, Melbourne, and Perth. Some results were downright terrible.
Checked each builder's REAL cost – not just the advertised nonsense
Regarding that last point, the website builder Australian industry, like every other industry in the world, loves to quote a bare bones price that is technically feasible but leaves you lacking many critical options and features.
My analysis includes the actual cost to get a usable website online.
Keep in mind I'm not here to shout from the rafters that every builder is full of charlatans. They call it a business because eventually they have to earn money. Charging a fee for service doesn't make them bad; I just want you to know the costs involved in finishing and uploading a website you can actually use.
Key Features:
Great Uptime
Free Image Integration
Excellent eCommerce Platform
Easy-to-use Editor
Included SSL certificate
Pros
Straightforward interface
Logo maker
Lots of app integrations
Affordable pricing
Cons
Somewhat limited in features
No template switching
A bit too simple
---
Zyro Review 📗
It's always interesting when a new website builder enters the market, especially with such stuff and established competition around. The good news is, Zyro has some interesting things to offer somebody without much tech experience.
Beginner Friendly 🆕
One of the nicer features of Zyro is that it has a really simple drag and drop editor that you can use to quickly build a website without too much hassle. You just pick a template and then it's a matter of deciding where to put different types of boxes (images, texts, etc.) and you're done!
These templates are also very well optimized for both web and mobile, so you don't have to worry about that. Unfortunately, though, you can't really switch templates with Zyro, which isn't too much of an issue if you don't plan to change themes often.
Article Generation & Heatmaps ✍️
Another interesting feature is the ability to have AI-generated articles: you simply pick a niche and tone of voice and the generator creates an article for you. Of course, this article isn't going to be at the level of a proper, human writer, but it's close enough for easy editing and simpler stuff.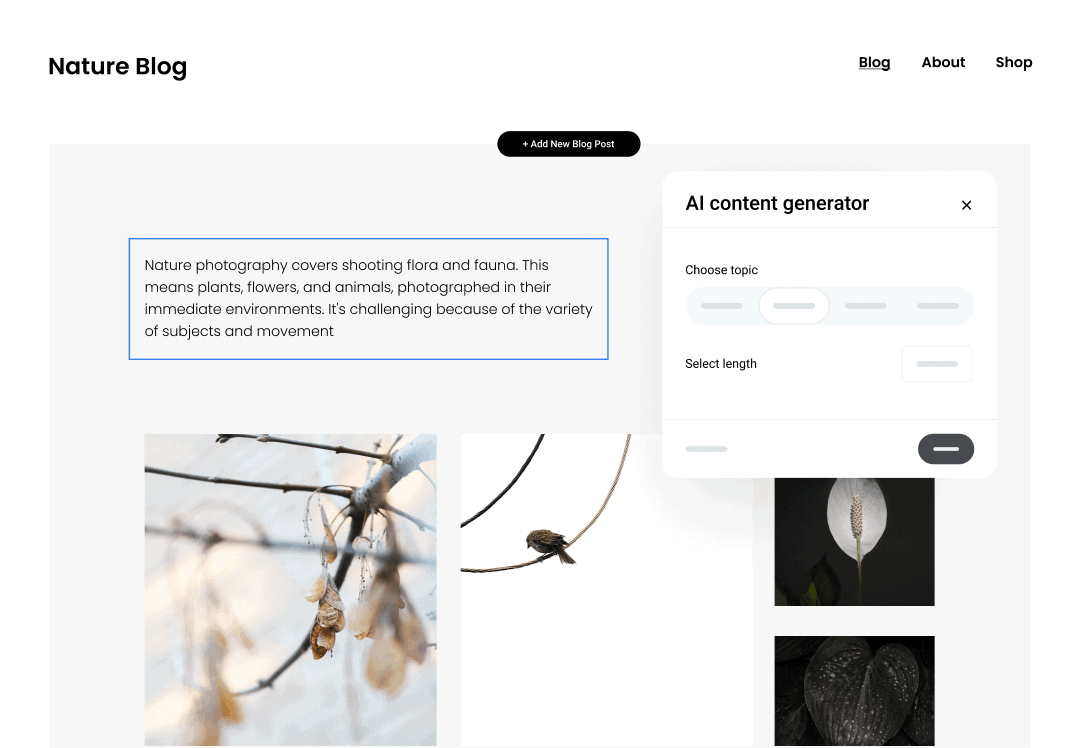 Zyro also offers a heatmap tool that tells you where people are most likely looking on any given page. You just past a page's URL into their tool and they'll generate a heatmap for you!
This is great to give you an idea of where to place your most important bits of information, such as eCommerce items, affiliate links, and things of that nature.
Great Pricing 🔖
Starting at $2.90/month and giving you 3GBs of bandwidth and 1GB of storage, Zyro is a great option if you're looking for something simple. You also get live customer support, which is nice if you think you'll need a bit of handholding through the process.
Overall, while Zyro isn't going to knock out the big players in the field like WordPress and Wix, it still offers some great features, pricing, and uptime that could definitely compete at those levels.
Key Features:
Over 500 industry-specific themes

eCommerce tools

Free domain and unlimited bandwidth

WixADI website automation tool
Pros
Tons of great features and marketing tools

Very user-friendly

Relatively affordable

Has site-builder tool for hands-off website owners
Cons
Not the best customer support in the industry
---
Wix Review
Wix is easily one of the best free website builders currently available on the market, offering excellent functionality for eCommerce stores and plenty of top-tier features. With an intuitive editor and plenty of marketing tools, it's excellent for building both fun blogs and serious online stores.
WixADI
Wix takes creation out of your hands if you want to sit back and let the editor build the site for you. Just answer a few questions and it'll design a basic site which you can then tweak or adjust your liking. It's great if you need to make a lot of sites for A/B testing or other eCommerce purposes.
Plenty of Themes
In total, Wix offers over 500 themes specific to different industries, like eCommerce apparel, photography, and more.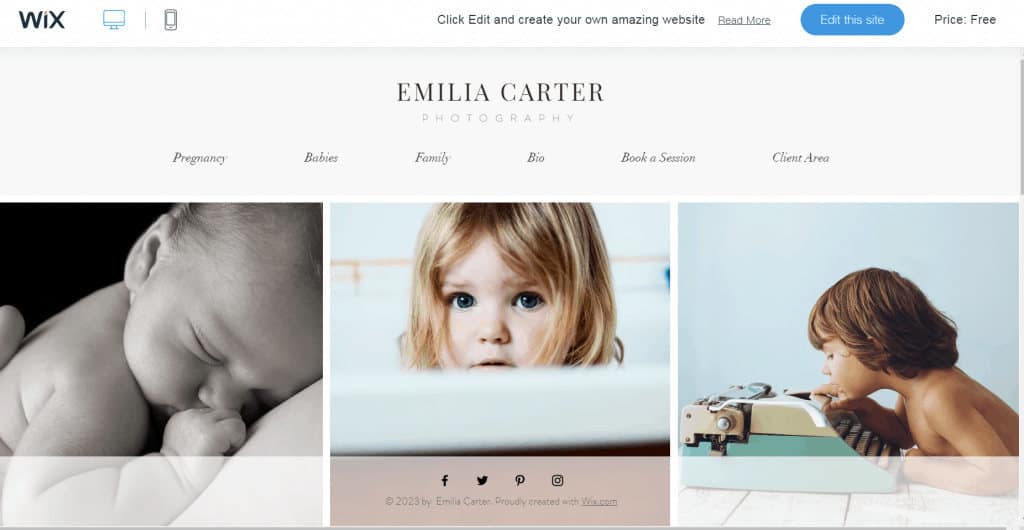 This should allow you to create a unique and novel website for your business or hobby, even though Wix is currently very popular and you're bound to find more Wix-created sites sooner or later.
Good Editor
Most Wix users particularly like the drag-and-drop editor, which is intuitive and easy to use. Alongside making it easy for you to add assets or graphic elements to your site, Wix includes controls for search engine optimization and marketing, making it easy to build a suitable online store or eCommerce platform depending on your needs.
Key Features:
Open-source software

Full CMS tools

Social media integrations

I

nitially free, but hosting and premium templates have to be purchased
Pros
Total flexibility with your choice of web host

Has highest template variety of any website builder

Tons of plug-ins

Has an excellent community and lots of educational tutorials or resources
Cons
It can be tough to install WordPress manually

Software has to be updated regularly
---
WordPress.org Review 📚
WordPress.org is the company's CMS or content management system.
It's an open-source website builder and the most popular on the Internet thanks to its ease of use and a variety of plug-ins or templates that can be added to its core code. WordPress.org may be the most customizable website builder out there, and it'll suit both hobby blogs and serious businesses.
Totally Customizable 🔬
We mean it. WordPress.org has literally thousands of available templates for you to check out, so there's sure to be something for your eCommerce or another website.
Many of the templates, however, do cost money, so it's more likely that you'll end up paying something for your WordPress.org site rather than relying on totally free options.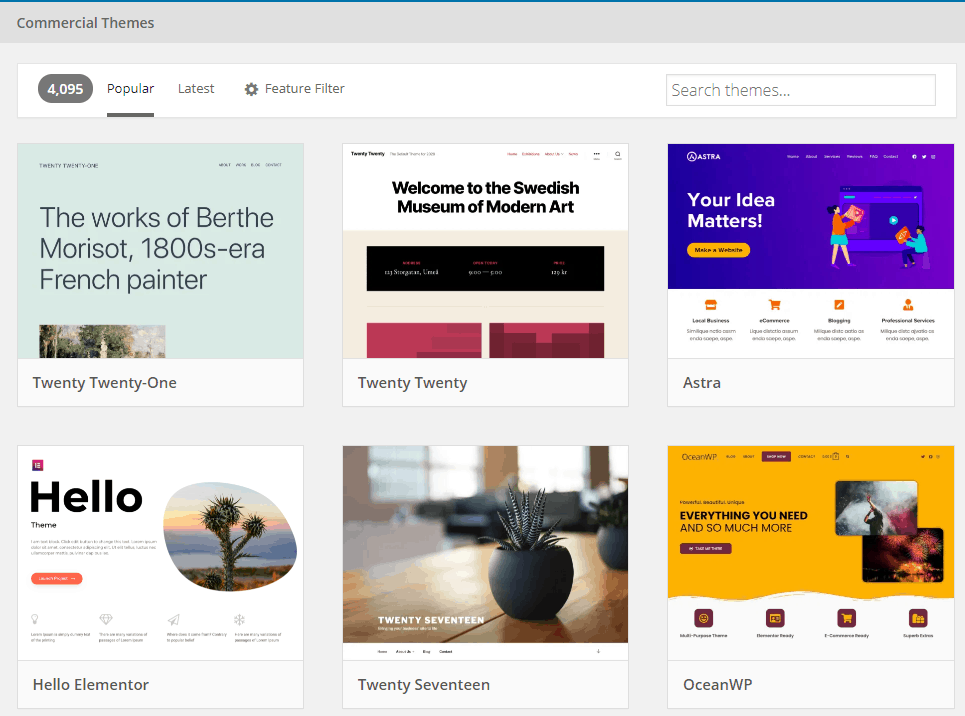 Add to that its extensive plug-in collection and you'll see that WordPress.org allows you to build truly any website you can imagine.
Furthermore, WordPress.org can be used with some of the best web hosts quickly and easily. There's no limitation with what web host you can pair your WordPress.org site with, offering maximum flexibility.
Excellent for Coders 🔢
Since WordPress.org isn't technically a website builder (it's a CMS or content management system), you can tinker with the open-source code as you please to do anything you like.
Granted, this does require some coding experience, but those with the technical know-how will be able to modify this CMS more deeply than any other website builder would allow.
Can Be Budget-Friendly 😎
As mentioned, WordPress.org is totally free, though many of its best plug-ins and templates do cost cash. Still, pair this with a cheap hosting service and you can run a website for practically nothing.
Key Features:
Free trial

Free themes

Multi-channel integration tools

24/7 support

Over 1200 apps
Pros
Best inventory systems among website builders

Excellent customer support overall

Lets you sell across multiple channels, including social media platforms and marketplaces like Amazon
Cons
Has a transaction fee for most sales

Apps may add to your eventual price
---
Shopify Review 📘
Most people know Shopify as the go-to eCommerce platform if you want to build a top-tier online store. It's designed from the ground up to help build a scalable and digital eCommerce location, so it includes hundreds of eCommerce-focused features and a variety of apps.
Effective, Mobile-Responsive Themes 📱
Any serious online store owner needs to have a website that can respond to mobile traffic. Fortunately, Shopify's themes are all mobile responsive and have tons of different features and styles to choose from. However, note that only 10 themes are free and the rest cost between $140 and $180 a pop.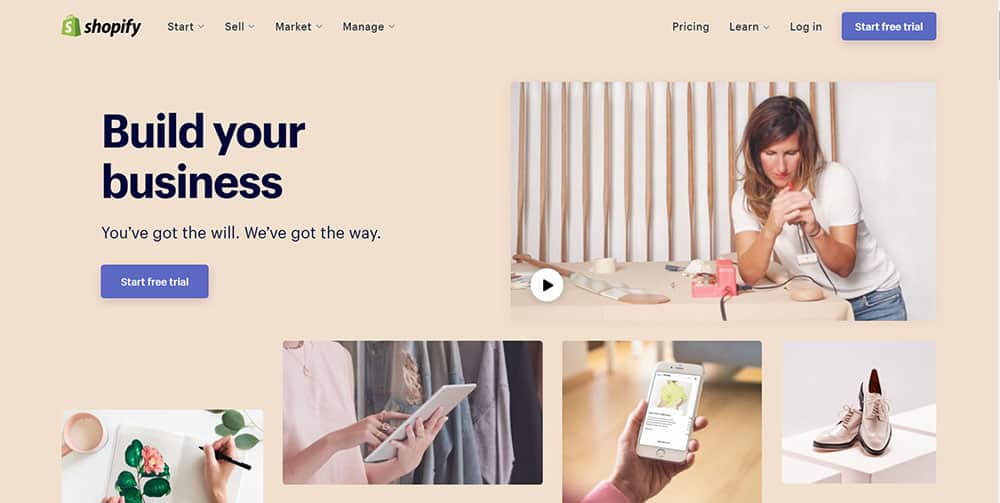 Fortunately, these themes are optimized for mobile and desktop users and can be launched in just minutes after making an account. All the themes are very professional and clean-looking and can be categorized into different styles so you can find the one that matches your brand best.
SEO and Social Media Tools 📰
It's easier than ever to market your online store using Shopify thanks to its built-in search engine optimization and social media integration tools. These allow you to market across multiple channels simultaneously or even sell on platforms like Facebook and Amazon, all from your primary Shopify dashboard.
SEO and analytics tools will help you test different products or layouts to see which perform best with your core customers.
TONS of Sales Features 🔩
We mean tons. Shopify's sales and eCommerce features run the gamut from basic shipping or payment option tools to product management tools to abandoned cart recovery tools. Multi-channel integration, dropshipping, digital selling, and even POS integrations are all available.
In short, you can run any type of online store using Shopify thanks to the sheer variety of tools and apps available. Keep in mind that many of these apps also require one-time or recurring payments, which can drive your overall cost up significantly.
Key Features:
Free domain

Free SSL certification

Unmetered storage and bandwidth

Has eCommerce functions
Pros
Pretty affordable overall

Excellent for bloggers

Mobile blogging app

Great templates

Easy to use and customizable
Cons
The editor interface may take some getting used to
---
Squarespace Review 📕
Squarespace is rapidly becoming a popular website building option for small business owners, and for good reason.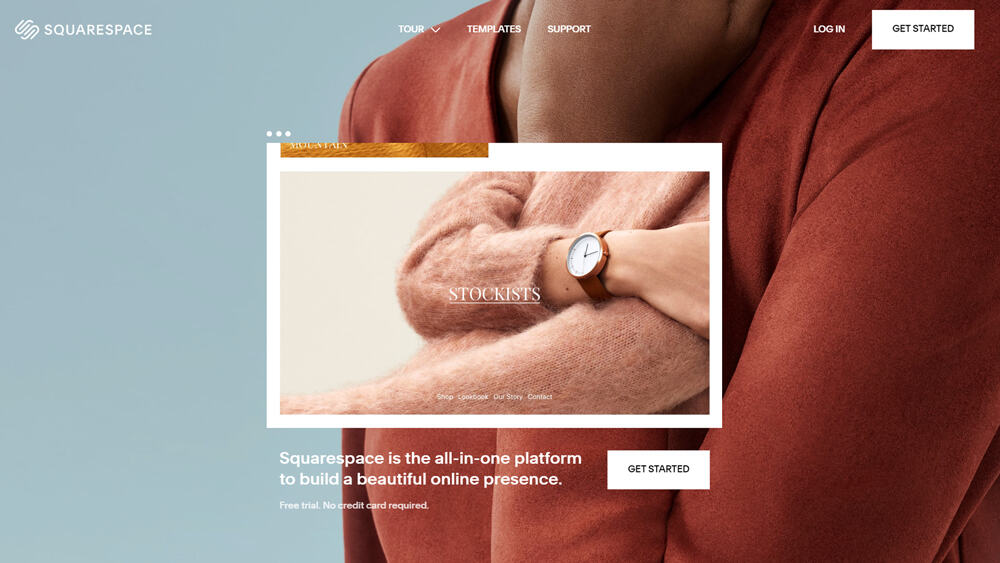 With plenty of eCommerce functionalities and a free domain/ free SSL certification included with each plan, Squarespace is ideal for budget-minded users who need to create a website that stands out from the crowd without costing too much.
Excellent Drag and Drop Interface 🚧
It's no stretch to say that Squarespace's actual website building interface is one of the best in the industry. Its slick platform allows you to drag-and-drop a variety of templates and website assets quickly and easily.
The sites you create are section-based, so you can customize different locations on your web pages for added personalization or specific purposes.
Great Backup Tools 🛠️
Any deleted pages or posts can be restored so long as it hasn't been 30 days since the deletion. This automatic backup doesn't require any input from you. Furthermore, Squarespace automatically saves changes if you are editing a post, so you're protected in case your Internet connection fails in the middle of an editing session.
However, there isn't any distinct auto-save functionality, which is a slightly bizarre drawback.
Excellent for Bloggers and Posting 📓
A dedicated Squarespace Blog App lets you manage blog posts from your smartphone. This website builder additionally includes several integration features to allow for simultaneous social media posting and editing, plus other widgets and functions to support regular bloggers.
Key Features:
Free domain

Social media integrations available

SEO tools included by default

eCommerce features included
Pros
Has good templates for the website builder to start

Excellent as an eCommerce platform

Customer support is top-tier

Easy to launch an online store in just minutes
Cons
The editor could use a little work (not super customizable)
---
Weebly Review 📙
Weebly is a top-tier choice if you want to sell products or services online thanks to its responsive design features and excellent eCommerce functions. While it can serve as a blogging platform, its limited editor minimizes its customization options and there isn't an ADI available at this time.
Fast Startup ⏩
Once you make your Weebly account, you can set up a website in just minutes. All you need to do is provide your name, email address, and password, and you'll immediately be able to launch a site, especially since Weebly provides you with a free domain right off the bat.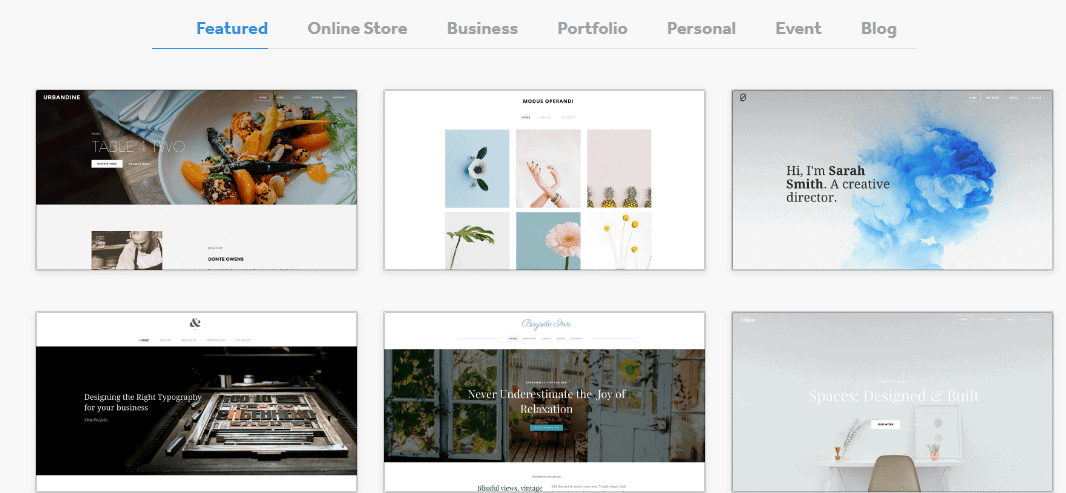 You can even optionally select to build a website with an online store, so you don't have to waste time setting up these features separately.
Awesome eCommerce Features 🔨
Another big benefit of this website builder is its eCommerce features. These include fully integrated shopping cart and checkout experiences, a filtered product search tool, and even an inventory tracker.
You can use the drag-and-drop interface to make a unique eCommerce website and integrate social media channels with just a couple of clicks. The drag-and-drop tool is intuitive to learn but somewhat limited in terms of customization.
Good Customer Support ☎️
Weebly offers several customer support channels, including live chat, email support, and an in-depth tutorial section to help you learn the ins and outs of their website builder.
Several step-by-step guides are available to take you through the drag-and-drop editor and show you the full depth of eCommerce controls included with one of their subscriptions.
Key Features:
Free SSL certification

Excellent eCommerce functions

Free SEO tools

App integration options
Pros
Email marketing tools are robust

Has a reasonably intuitive drag-and-drop editor

Offers built-in marketing campaign analytics tools

Good support channels

Good collection of stock photos
Cons
Not very many editing tools

Aside from email automation, automation tools are sparse
---
ConstantContact Review 📖
ConstantContact offers a solid if ultimately uninspired website building solution, but it also includes a number of extra features like email marketing tools and a quality collection of stock photos that could make it a great pick for certain online businesses or users.
Solid eCommerce Features 🔧
ConstantContact has a lot that online business owners may find beneficial, like search engine optimization tools, unlimited storage for photos or product data, and email marketing automation tools.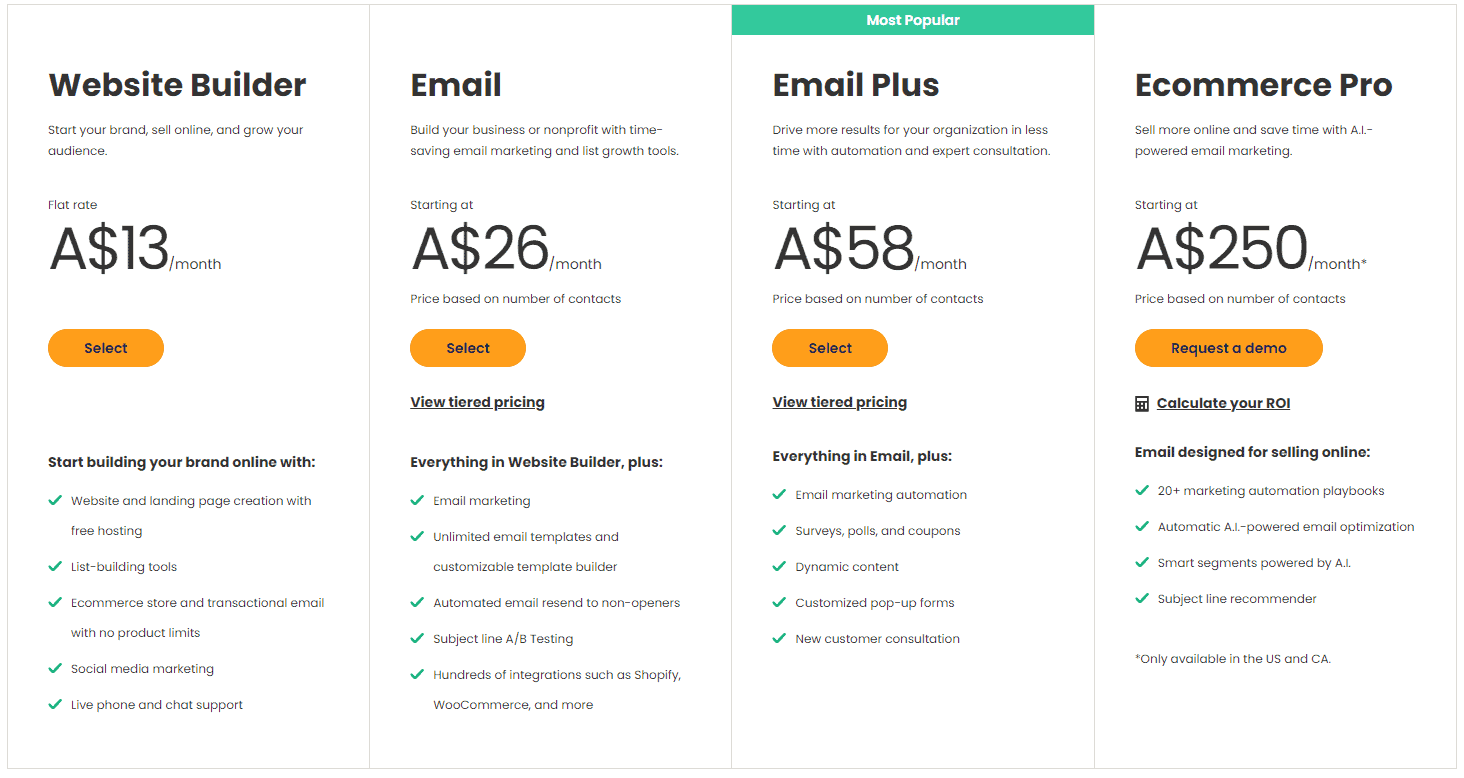 Note, however, that you have to purchase the Email plan to access many of these features, which costs $20 a month.
Lots of Photos 🤳
ConstantContact is also beneficial for its huge collection of stock photos. You can use these in conjunction with the website builder's drag-and-drop editor, allowing you to create slick marketing campaigns and well-designed websites for boosting your online brand.
Extra Email Tools 📧
We're doubling down on email tools because those are what really separate this website builder from its competitors.
Alongside automated email functionality, you can take advantage of subject line A/B testing, an automatic re-sending tool for those who don't open emails the first time they are sent, and additional features like polls, dynamic content and surveys, and much more.
Who Are Website Builders Great For?
---
If you have a pulse and are over the age of two, there's a good chance you have all the necessary intellect and hand/eye coordination to build a website with a drag-and-drop editor.
Seriously, if you can turn on a computer and navigate your way to the any website, a DIY website builder should be well within your skillset. In fact, plenty of entrepreneurs in the following fields have already made use of site builders:
Small business owners
Artists
Photographers
Accountants
Writers
Musicians
Pet groomers
Melbourne Hipsters
I could go on wasting more pixels with an even longer list, but I bet you see where I'm going. It doesn't matter whether you want to create a simple personal blog, best eCommerce hosting, or something in-between; good site building software can get you from idea to execution in short order.
A Web Developer vs. a Website Builder
---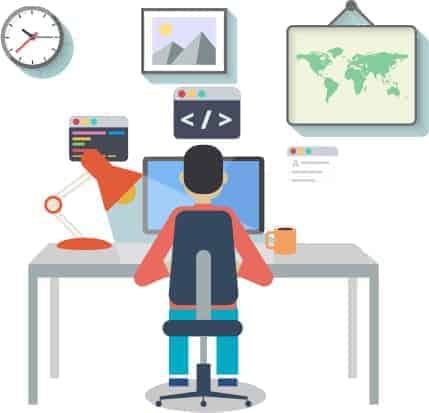 Our mission writing these reviews is to help uncover the sneaky good builders and avoid the ones almost guaranteed to cause grief should you be unfortunate enough to get trapped in their DIY website development hell.
Learn more about website development costs.
There's no question a qualified web developer can crank out a professional-looking website.
There's also no question you will likely pay anywhere from $2,000 and up, depending upon the features and functions you need.
If you have more money than time, by all means, pay a pro to build your web presence, but don't lose track of the reality that you will probably pay again and again for maintenance and content updates at whatever the hourly rate is, which could easily be in the $50 to $100/hour range.
Now before a horde of web designers/developers get their undies in a bunch, I'll be the first to say that they provide a necessary service and obviously one that is valued enough that an entire industry has sprung up around the idea.
The presumption would be that if some dude or dudette is charging $5,000 to set up a website, there's a market of people on the other end willing to pay it.
The often-overlooked other side of the equation is that a quality DIY website builder can get you the same end result – a professional website – for less than fifteen dollars a month (generally), and you could update the thing any time you wanted at no extra cost. Ladies and gentlemen, meet the modern site builder.
Website Builder Buying Guide
---
Whenever you're in the market for a new website builder, you should focus on a few key factors to make sure you choose the perfect builder for your needs.
Focus 🎯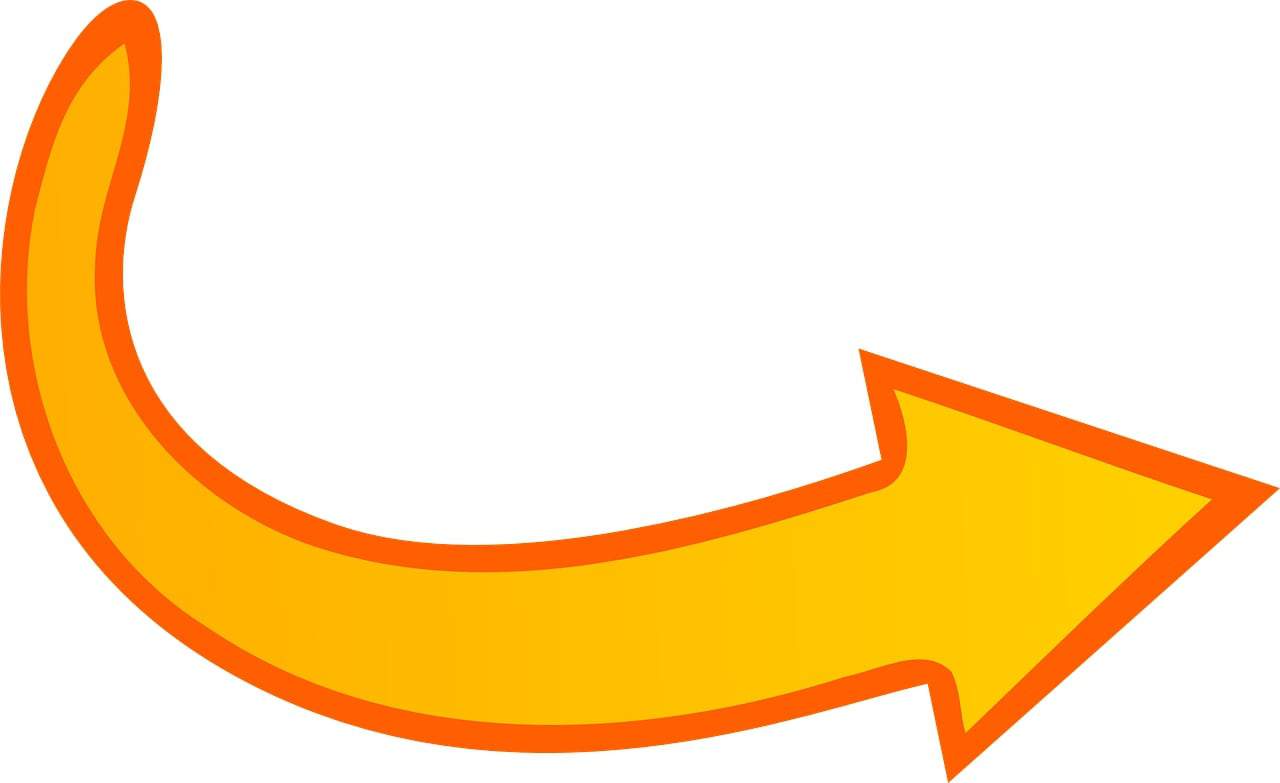 You should first consider the focus or emphasis of a given website builder.
Certain website builders, such as Shopify, are explicitly designed for e-commerce users.
Thus, that website builder includes a lot of widgets and special features to let you build an excellent shopping experience for your online customers.
These website builders often include things like built-in shopping carts or checkout page templates.
Others might be more focused on social media, so they'll include widgets and controls for linking social media accounts to your various pages.
Still more website builders might be explicitly designed for building basic blogs or small business websites. They might be a little more versatile or more focused on a theme or purpose, depending on their templates and how you actually build the site.
The bottom line is this: discern and then consider the focus of a website builder before making a purchase so you don't end up, for instance, getting an e-commerce focused builder for your fan blog.
Ease of Use 🪶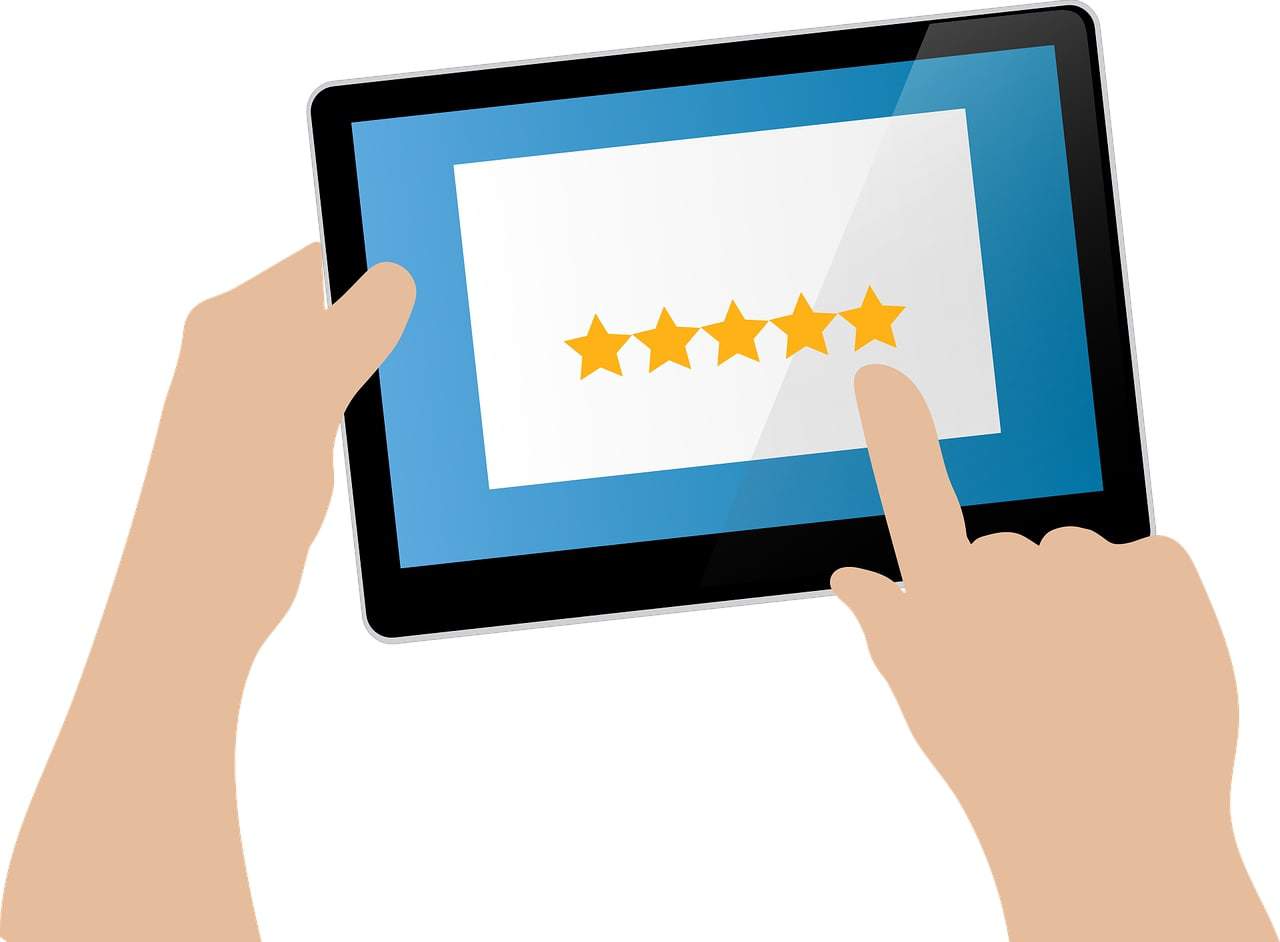 Next, consider the ease-of-use or intuitiveness of a website builder. Certain user-friendly website builders will utilize drag-and-drop controls.
These builders essentially work by having a bunch of "Legos" or building blocks that you can place where you like along predetermined lines and vertices.
This allows you to build your own website from premade parts but still customize the site enough that it looks unique among the greater Internet.
Other website builders will be more technical and complex. They may require you to have a little coding knowledge in order to make the most use of them. Naturally, you should consider where along this axis you fall and pick a website builder based on your comfort with coding and how much user-friendliness matters to you.
Does It Create Good Mobile Sites? 📱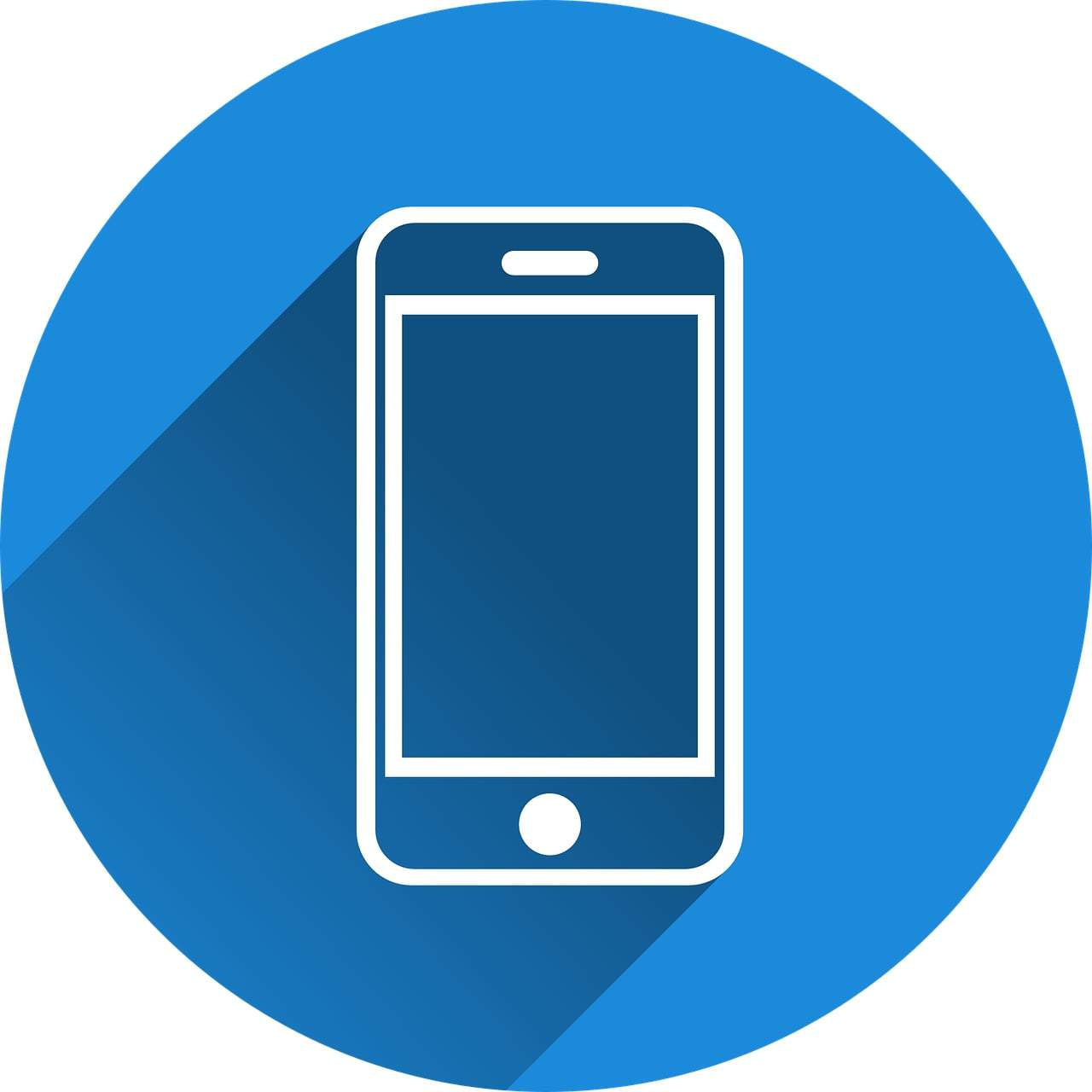 A majority of website traffic is actually from mobile devices these days.
That means that your website builder if you want it to create a popular and busy site, needs to be able to build websites that are optimized for mobile viewers.
Most website builders will advertise this feature on their landing pages or among their features. A mobile-optimized website is essentially sized differently when a mobile device loads it.
This way, visitors looking at your website on their phones will get an optimized experience and won't have to fiddle with their screen's resolution or zoom in order to view your content in comfort.
You can always ignore this feature if you don't care about getting mobile visitors, but we strongly recommend against this. If you want your digital space to be successful you should only stick with website builders that can create mobile-optimized sites .
Templates 🎭
Practically all website builders worth your time and money will come with a number of templates. These start you on the journey to creating your own website.
However, the templates are also limiting factors – the fewer a website builder produces, the less you need your website will be relative to the other users of that website builder service.
More templates are almost always better, as they give you more creative options and allow you to really define your website as a unique space compared to the competition.
But you should also look at a few examples of templates for a given service before giving them your money. Most builders should show a few example templates somewhere on their sites.
This is important since some website builders have templates organized around a theme or particular artistic style. Make sure that the templates available with a website builder fit your blog or website's purpose.
Is It Social Media Friendly? 📰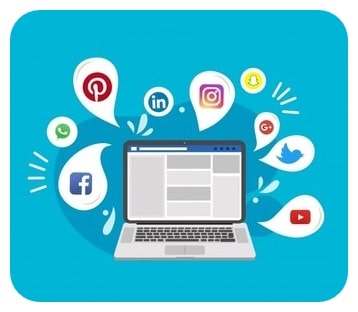 In this day and age, being able to link social media accounts and content across your websites is crucial if you want to succeed and get a lot of traffic, plus be SEO-friendly.
It's worth noting whether or not a website builder allows for social media plug-ins.
Or is otherwise social media-friendly.
Some builders don't really concern themselves with these functions, but we'd heavily recommend picking website builders that have excellent social media aspects and controls.
Tutorials 🤓
Some website builders include additional tutorials and introductory courses to help show you the ropes and help you to create a website that flows well and that's enjoyable to navigate for your visitors.
If you're a beginner to building websites at all, we'd recommend going with a website builder that includes tutorials in either video or interactive form.
These tutorials may seem basic on the surface, but they really can make a difference in terms of how your website ultimately comes out in the end.
Cost 💰
Lastly, be sure to consider the cost of your website builder. One of the big points of using a website builder is to create a website without spending as much as you might hiring a dedicated developer or developer team to do the job.
However, some website builders are truly budget-friendly and are super affordable. These may have fewer features than their more expensive counterparts, but they could be a good choice if you just need to build a basic website for your fan blog or for a special announcement.
On the other hand, more expensive website builders will often still be cheaper than if you hired a bunch of developers to build your site for you. They may be well worth the extra cost due to their increased features, greater complexity, and a higher variety of templates and other design elements.
Why Use a Website Builder Instead of Hiring a Developer?
This is the million-dollar question: why would you spend time building your own website when you can hire a developer to do a professional job for you?
There are a number of reasons why people might decide to bootstrap their own site from their imagination rather than using a developer:
For starters, hiring a developer can be significantly more expensive than many of the affordable website builder options described above.
Developers often charge a premium for their skills and expertise, and you could end up spending thousands of dollars on a website.
If you don't need a website worth thousands of dollars (say that you're putting together a basic blog for your favorite TV show, or you're making a basic e-commerce store for your arts and crafts hobby), then this could be misused money since you aren't expecting to make thousands of dollars back, anyway.
For another, website builders are incredibly easy to use, even for beginners. You don't need any coding knowledge to use many of the best website builders in Australia on the market. This allows you to create your website exactly as you imagine it without needing to go through years of schooling first.
Are Website Builders Normally Secure?
Sometimes. In fact, you should make sure that any website builder you consider using is duly secure, both to protect your own personal information and the information of any visitors or customers you might get.
Lots of website builders come with built-in security, but only a few prioritize security and amazing customer service.
Be sure to check for features like password protectors and other plug-ins or widgets that can help to secure your website against hackers and data scoopers.
You should also look into SSL certification. Some website builders may include SSL certification by default, or the hosting service that you will use for your website may include it as a bonus as well.
Either way, SSL certification is a necessity these days; you'll know that your website has SSL certification via a padlock symbol in the address bar at the top of your browser.
SSL certification is necessary to show your visitors to your website is secure and to comply with certain international regulations, like the GDPR.
How Long Will It Take to Make a Website Using One of These Website Builders?
That depends on the complexity of your site. Certain basic websites can be slapped together using existing templates and basic features in as little as a couple of hours.
Others may take hundreds of hours if you had lots of content, utilize interlinking and SEO strategies correctly, and really worked to make your digital space as effective and excellent as it can possibly be.
Furthermore, more complex websites may need you to break out a little coding skill in order to really maximize the effectiveness of your best Australian website builder.
How Much Does It Usually Cost to Build a Website Without a Website Builder?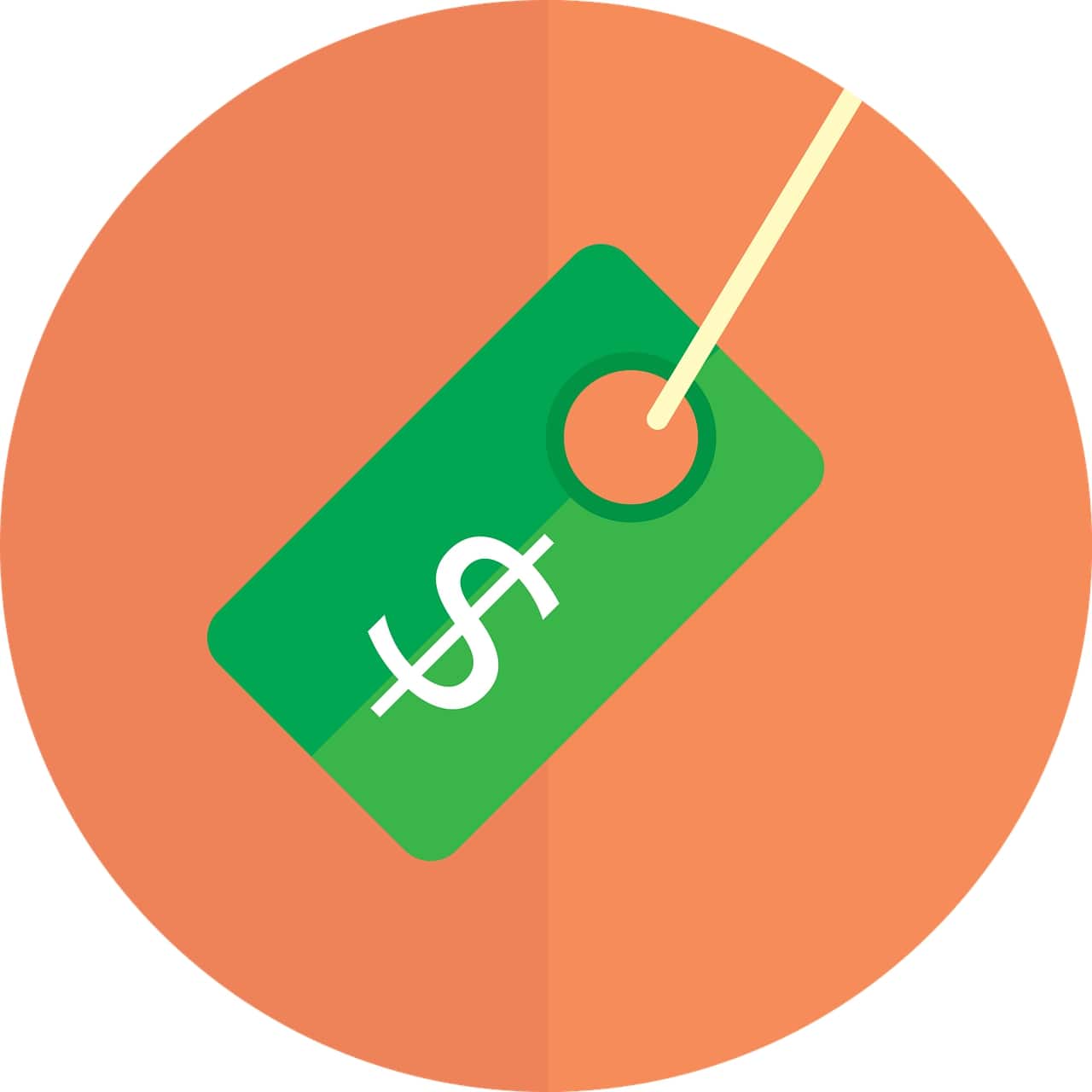 Again, this depends on the cost of the developers you hire. Pricier developers are usually better since they have more skills and better results.
All told, people often spend anywhere between $100 and $600 if they want something basic or on a budget.
Professional websites for small businesses may cost anywhere between $2000 and $7000, while extremely professional websites for large-scale enterprises can cost tens of thousands of dollars.
As with anything else in this industry, you get what you pay for!
While we always recommend going with WordPress (the free version) and combining it with a quality WordPress host, website builders can be just as good for setting up your blog.
Our top ranked website builder is Zyro, and it has held the proverbial title for a long time now. There are many reasons for this, but their specific combination of affordable pricing, reliable server uptimes, easy-to-use interface, and support quality are what keeps them at the top.
Otherwise, you can go for Wix, which is almost as good as Wix but has no free trial, or SquareSpace and its strong e-commerce features. Whichever website builder you choose from our top five list, you won't go wrong.
In the end, remember to be wary of free website builders in Australia and suspicious services which could prove to be malware in disguise.
Good luck!