Disclosure: Aussie Hosting is community-run. We sometimes earn a commission when you buy hosting through our links. Learn more.
Australians Best Trading Platforms 2022
Share trading is growing in popularity as younger Australians have learned how easy it can be to buy and sell stocks online.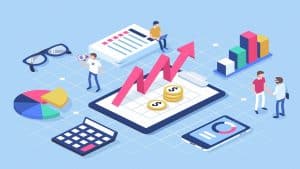 Through online trading, anyone can earn a passive income that can be put towards buying a home or retirement savings.
If you're interested in investing online, all you need to do is find the right place to start.
To find the best trading platform in Australia, you need to look for one that has zero or low commission fees, customer support, reasonable eligibility requirements, and that is easy to use.
In this guide, we're going to cover the top companies available to help you better understand all of the best trading platforms in Australia.
Top Picks for the Best Trading Platforms in Australia
---
These offers are subject to change and opinions.
From one year to another, trading platforms can modify their eligibility requirements, their fee structure, and update their applications to make them more user-friendly.
Read more to see what the best online trading platform Australia provides to investors in 2022.
1. eToro - Best Choice for Australians
---
Key Features:
Zero commission on stock and ETF purchasing
Cryptocurrency trading available
Smart portfolios with thematic investment strategies
CopyTrader
Demo account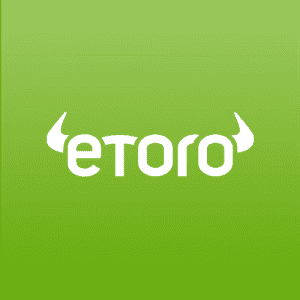 Visit eToro.com
PROS
Beginner friendly
Reliable broker with over 25 million users worldwide
User-friendly application
Numerous payment methods
$50 deposit to open an account
Great customer service
CONS
Lack of technical tools, so it's not suitable for advanced traders
eToro Best Trading Platform Australia Review
With an eToro account, you buy and sell shares without paying any commission fees. Not only that, but you can also buy fractional shares.
You'll only pay fees when you withdraw funds or if you invest in other types of commodities like CDF or crypto.
The eToro platform offers trading with some of the leading cryptocurrencies like Ethereum, Bitcoin, and more. To trade crypto, you will need to pay a 1% fee when you buy or sell crypto assets.
eToro's Smart Portfolios allow you to invest in pre-built portfolios that cover a range of themes.
For example, you can choose to invest in a portfolio based on dividends, a hardware and electronics portfolio, an energy portfolio, or countless others.
CopyTrader is eToro's investing service that allows you to copy the investment strategies that some of the top-performing traders have created.
eToro states that the top 50 most copied traders have a yearly report of a 30.4% growth in their portfolios.
eToro provides a demo account to users who want to practice trading without real money.
You can set up a demo account to practice investment strategies, try investing in a new ecommerce commodity, or learn from other top investors.
2. Interactive Brokers - A Solid Second Option
---
Key Features:
Global access
Free trading tools
Comprehensive reports
100+ order types
Various account types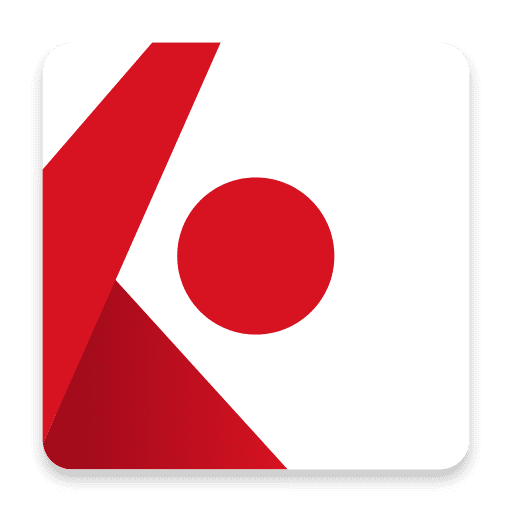 Visit InteractiveBrokers.com
PROS
No minimum deposit is required to open an account
Low trading fees
CFD instruments available
CONS
Bank transfer only for deposits
Less suitable for beginners
Interactive Brokers Best Trading Platform Australia Review
Interactive Brokers fights for the position of the best online trading platforms in Australia has thanks to its expansive global reach.
Investors have access to 135 global markets that cover 33 countries and 23 currencies.
As an account holder with Interactive Brokers, you get access to numerous free trading tools to help you trade better.
Tools include a strategy builder, an exit strategy, stock yield enhancement program, model portfolios, rebalancing, risk management support, and much more.
Interactive Brokers created software called the Portfolio Analyst to help investors manage their portfolios.
The software tracks, consolidates, and analyzes your positions to provide risk metrics, advanced reports, solutions, and more.
Plus, with the software, you can build your own custom dashboard to display all the information about your portfolio you want to see quickly.
Trading with Interactive Brokers can be as simple or as complicated as you like.
The platform offers over 100 order types from basic limit orders to stop limits to variant algos. Not only that, but you also have access to various third-party algos.
Interactive Brokers doesn't provide only one or two basic investment accounts.
Rather, the platform offers an array of investing accounts like trust accounts, joint accounts, retirement accounts, institutional investment accounts, and more.
3. Pepperstone - Great for Beginners
---
Key Features
Demo account
TradingView
cTrader
1,200+ available instruments
Trading tools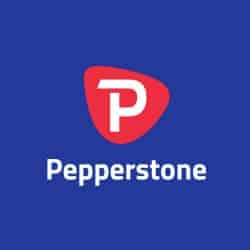 Visit Pepperstone.com
PROS
99.6% fill rate
ASIC regulated
Award-winning broker
Great customer support
Free deposit and withdrawal
CONS
Mainly CFD trading making it unattractive for other types of traders
Pepperstone Best Trading Platform Australia Review
Pepperstone allows users to open a demo account if they want to learn more about trading or practice investing techniques without losing real money.
In addition to the demo account, Pepperstone provides plenty of educational resources to help beginners get started.
The TradingView platform is Pepperstone's trading platform that includes charting tools, the Pine Script coding language, and more.
Plus, with TradingView, investors can interact and connect with over 30 million other traders.
The cTrader platform is another of Pepperstone's trading platforms that is designed to be user-friendly and ideal for beginners while retaining advanced trading tools.
Users can code customizations with C#, take advantage of risk management tools, and much more.
Pepperstone account holders have access to over 1,200 available instruments.
You can trade index CFDs, ETF CFDs, share CFDs, forex, cryptocurrency, and countless more. Fees for each instrument and commodity vary.
Pepperstone provides access to countless free resources and tools to help investors maximize profits and reduce risk.
​​​​​​​The company has set up guides, videos, various trading platforms, social trading, and much more for its users.
This makes Pepperstone one of the best online trading platforms Australia offers for beginners.
4. Plus500 - Fast and Easy
---
Key Features
CFD trading
Cryptocurrency trading
Forex investing
Free deposits and withdrawals
Risk management tools
PROS
No fees on deposits
Fast trade execution
Trading is available via the web, iPhone, iPad, Android, and Windows 10 Trader
CONS
$10 per month fee for CFD accounts without activity over three months
Not tailored to beginners
Plus500 Best Trading Platform Australia Review
Plus500's main account users are CFD traders. With a CFD account, investors can trade options, shares, indices, ETFs, and much more.
They're more attractive to day traders who want to use leverage on more expensive assets.
With Plus500, investors can trade the most popular cryptocurrencies available 24/7.
What's more, investors can trade with up to 1:2 leverage allowing investors the opportunity to multiply profits.
With a CFD account, investors can trade with the most popular forex pairs like GBP/USD, USD/EUR, and more without any commission fees. Plus, investors can take advantage of 1:30 leverage.
Unlike many investment platforms, Plus500 lets investors deposit and withdraw funds for free. The only time account holders will pay a fee is if they have to convert their currency.
With Plus500, you have tools that can help limit your losses or give you additional insight into market trends.
The Guaranteed Stop option allows users to use absolute order limits to close a position without risk of greater loss.
5. CMC Markets - Lots of Instruments
---
Key Features
CFDs and share trading
Various platforms
One free trade per day
Numerous trading instruments
Advanced tools and educational resources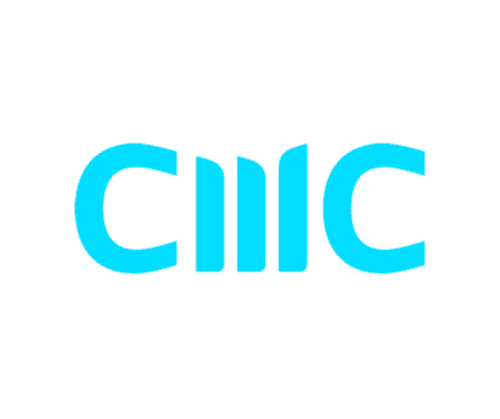 Visit CMCMarkets.com
PROS
Low overall trading fees
Great advanced features
Expert analysis available
CONS
Not as beginner friendly as many other trading platforms
CFD trading only
CMC Markets Best Trading Platform Australia Review
CMC Markets is both a traditional stockbroker allowing for share trading and CFD broker.
CFD traders can use leverage on trades while share traders cannot. Share traders can trade in equities and ETFs only.
Regardless of whether you want to trade equities and ETFs or get into CFD trading, you have various platforms.
CMC Markets has created a Next Generation platform for advanced CFD trading, has the worldwide MetaTrader 4 platform, and offers a standard and a pro share trading platform.
CMC Markets has one of the most competitive fee structures of Australian brokers. Users can place one buy order up to $1000 for free.
After that, the fees range from 0.075% or $9.90 to 0.10% or $11 per each other buy order. Sell orders cost 0.10% or $11 per order.
CMC Markets investors have access to countless trading instruments across a range of markets. CFD traders have access to equities, forex, indices, and more.
Plus, within those markets, there are over 9,500 individual products to trade.
To be the best trading platform Australia has, a platform has to offer educational materials, and that's what CMC Markets does.
The platform offers an abundance of educational resources for beginners. It's consistently ranked as one of the top trading platforms in Australia for its charting tools, research tools, and ease of use.
6. CommSec - Customer Service Specialists
---
Key Features
Investment themes
CommSec learn
CommSec pocket
Various trading products
Advanced tools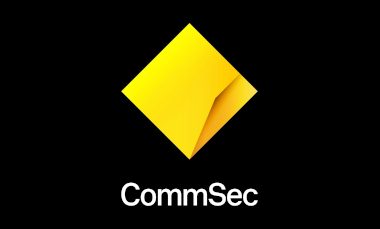 Visit CommSec.com
PROS
Great educational resources
The largest online trading platform in Australia
Expert stock recommendations
Great customer support service
CONS
$10 per trade which can be a lot for beginner trades
Commission fees on ETFs and options trading
CommSec Best Trading Platform Australia Review
As a beginner investor or someone who doesn't want to perform extensive market research, CommSec's investment themes can help you get started investing quickly.
CommSec creates various themes like ETF or income-generating options to help you choose your investments.
CommSec Learn is an educational platform that helps investors sharpen their skills or teach beginners the basics.
The platform includes learning pathways, bite-sized topics, and much more. Thanks to CommSec Learn, many people have named CommSec as the best trading platform Australia has.
The CommSec Pocket investing application is a simple investing tool that allows beginners to get started with just $50. The app includes 7 themes that include bases of sustainability and technology.
With the app, users invest in ETFs as a diverse investing option to reduce risk. CommSec investors have countless products at their fingertips.
You can invest in margin loans, Australian shares, options, international shares, fixed income securities, ETFs, and more.
This allows investors to maintain a diversified portfolio with various commodities.
In addition to all the investing options, CommSec also provides investors with advanced tools to build the perfect portfolio.
The platform includes expert stock recommendations, advanced charting tools, personalized and live watchlists, conditional orders, and more.
7. SelfWealth - Fastest Growing
---
Key Features:
Flat-free transactions
Intuitive application
Free account option
Premium account
Kid investment account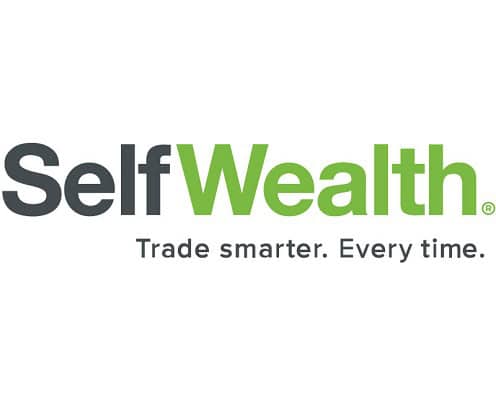 Visit SelfWealth.com
PROS
Customer support via chat and email
Educational materials
10th fastest-growing company in Australia
Bank-grade security
CONS
Limited markets - US and Australia only
Not as suitable for advanced traders as other platforms
SelfWealth Best Trading Platform Australia Review
As a SelfWealth user, you'll always know how much you have to pay for a trade as the platform has a fixed fee.
Each trade you make costs only $9.50 which is a bargain when compared to many other online trading platforms.
The SelfWealth investing application is a simple, user-friendly app that makes investing stress-free.
The app displays popular stocks and expert advice. Plus, without even logging into your account, you can see your portfolio balance.
SelfWealth is a great option for beginner investors who want a free account. The entry-level account includes stock analysis, live pricing, market price trades, and set price trades.
Plus, your account can be a joint account, individual account, SMSF, or trust.
For those who want additional services, SelfWealth also offers a premium account for $20 per month.
The premium account includes features like portfolio copying, detailed stock reports, advanced portfolio analysis, and more.
SelfWealth has become a popular name for families and parents who want to set up an investment portfolio for their children.
The platform offers a trading account for kids, so they can get started investing and securing their future early.
All that is needed is an adult trustee on the account.
Best Trading Platform Australia Buying Guide
---
Choosing an online trading platform isn't an easy decision as there are countless considerations.
Plus, if you're a beginner, you may be overwhelmed with terminology, fee structures, and account types.
Check out the following 5 key points to consider before choosing a trading platform.
Know What You Need
Before you sign up for an investing account, you need to know what you need in a broker. Do you want to invest money for the long term, or do you want to day trade?
Are you looking for CFD trading, or do you want to own stocks? Answering questions like these can help narrow down your options.
Pay Attention to Fees
The next thing you should pay attention to is the money required to invest. Some investment platforms will charge you to deposit money or to withdraw funds.
Other platforms will allow free deposits and withdrawals, but they'll charge you a monthly account fee, or they will charge you on every trade you make.
What's more, the way they charge you is different.
Before signing up for an account, think about how much you want to invest, how often you plan on making trades, and see how those two things line up with the fees a platform charges.
Look for Test Options
If you're interested in making a lot of trades and testing out advanced investing tools, you should be on the lookout for demo accounts.
The ability to open a demo account and test out a trading platform proves whether it's worth it to open an account with that trading platform or not.
Explore Resources
Many online trading platforms will provide their investors with guides, webinars, and articles on investing.
Whether you're a beginner or an advanced trader, you should always be looking to improve your knowledge. Be aware of what resources trading platforms offer.
Customer Service
Customer service is a key consideration for any account you open, and even more so with an investing platform.
Make sure the investment platform you choose has a reliable customer support team that you can contact via email, chat, or phone.
Final Word
---
There are countless trading platforms in Australia that differ based on their services, investment options, audiences, and more.
Some platforms, like SelfWealth, are more tailored towards beginners who want an easy way to invest. A platform like Interactive Brokers is meant more for experienced investors.
If you're looking for the overall best trading platform Australia offers, eToro is the answer.
The trading platform offers smart portfolios, crypto investing, reliable customer service, and it has zero commission fees.
Best Online Trading Platform Australia FAQs
---
What is the Best Trading Platform in Australia?
The overall best trading platform Australia offers is eToro. The platform has a 0% commission on share purchasing, an easy-to-use platform, and no monthly account fees.
Is eToro a Good Trading Platform for Australians?
Yes, it's the best online trading platform in Australia as it has a user-friendly application, allows multiple payment methods, and is commission-free.
What's the Biggest Trading Platform in Australia?
CommSec is the largest online trading platform in Australia. The platform is a division of the Commonwealth Bank of Australia which has helped it bring in users.