Disclosure: Aussie Hosting is community-run. We sometimes earn a commission when you buy hosting through our links. Learn more.
Best Cloud Storage Software for Australians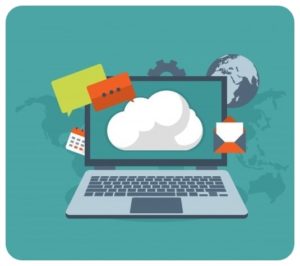 Choosing the best cloud storage option can be tricky with so many options available today. There are various important points to consider when deciding which option is best for you like speed, size, or having a robust file sharing service.
In this guide, we're going over the best cloud storage services available to help you understand each gleaming product better.
The first step to digitizing your data is to choose a good provider. A quality cloud hosting service leverages the power of enormous data centers, allowing you to free yourself from the physical and stressful hindrances of securing all those external drives.
If you are wondering how protective cloud storage is, you've come to the right place. Compared to physical disks, the cloud can heighten security. How, you ask? The reason is simple: the big cloud names are incentivized to be robust.
They'll do it all for you. From hiring good-natured, on-site technicians to spending bucks-galore on game-ready cybersecurity and infrastructure.
Our Top Picks for the Best Cloud Storage
From among hundreds of outstanding cloud storage services, we've pinpointed the 7 best. Rooted in our research criteria we use when carefully evaluating tech, we looked at price, trust, setup, features, performance and much more.
As always, we strive to shine a light on the best cloud storage you can find anywhere today. To that end, let's look at the leading cloud storage providers Australia has on offer.
1. NordLocker - Best Overall
---
Key Features:
Simple drag-and-drop for files
Auto backups
Get ransomware resistant
Fully-synced, downloadable app
10 years experience in cloud data-cybersecurity
You alone can see your encryption key, unlike a few other cloud services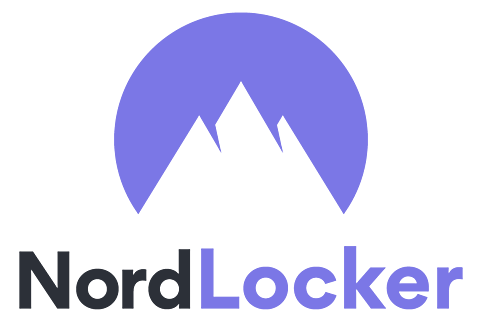 Visit NordLocker.com
PROS
Tight security
Slick and easy-use app
Robust, zero-knowledge encryption
NordLocker Best Cloud Storage Review
This is our top go-to for several reasons, but ease-of-use and reputation are high among them. Protect your files instantly by dragging them into the app.
NordLocker is developed by NordSecurity, the company behind the top-tier NordVPN network. Similar to its VPN counterpart, NordLocker is hard to beat.
You'll skip the learning curve in seconds, as Nordlocker encrypts your data, making it the best cloud storage in Australia.
Dropping folders and subfolders into the app is the fastest way to save thousands of files at a time. That's because they're backed up by Nord's long track-record for privacy.
But what if ransomware thieves sneak into your devices and block access to files until their ransom is paid? Not to mention the other forms of malware that are just as destructive to data.
NordLocker helps to safeguard you against this by providing an extra data locker in the cloud that is protected by zero-knowledge encryption.
As part of Nord Security, they are backed up by committed research teams who have released public papers amassing millions of views.
But in the event that your data is lost, stolen or damaged, NordLocker Cloud backs your files up automatically. Only you can see your encryption key, unlike a few other cloud services. Easy.
Cost:
You'll get 3GB of free space immediately once you register, which sort of mirrors what you'd expect from Google Drive.
Jump up to 500 GB for $5.99/mo.
Their most popular plan is 2TB, beginning from $13.99/mo.
2. iDrive - Best Budget Choice
---
Key Features:
5GB of space for no cost
Unlimited devices
Snapshot & versioning
App integrations
Strong cryptography
Powerful backup tool for single files up to cloning your full machine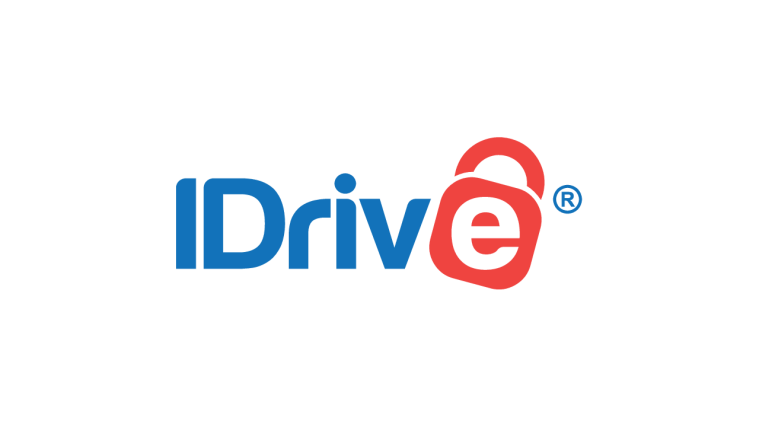 Visit iDrive.com
PROS
Fast, spacious and attractive
Easy use
Very cross-platform compatible
CONS
Lacks small-space plans
Lacks two-factor authentication (2FA)
iDrive Best Cloud Storage Review
Is cheap space your top need? Then iDrive beats NordLocker. To start out with, you're offered 5GB of space for free.
Once you create an account, you'll be able to backup all of your personal iPad and Android, Mac and PC devices. You can also backup external drives.
What if agile archiving is very important to you? Then iDrive especially helps because it continuously stores file-snapshots.
Snapshots and versioning let you easily dip into historical data as needed. You're only limited to 30 previous versions of whatever's in your locker.
Even recover files at a particular point in the sands of time. iDrive does it all really, from copying to archiving.
iDrive can clone your whole computer or just single files. And excluding 2FA, each transaction is zero-knowledge-secured, to industry standards. This is a strong second-place entry when examining the best cloud storage.
Cost:
Begin with 5GB of free space.
Jump to 5TB from $6.99/month.
Choose a family plan covering five computers (plus unlimited devices) for 5TB of data from only $8.62/month.
3. pCloud - Best Unrestricted
---
Key Features
Unlimited file sizes
Unlimited file types
Unrestricted speed (i.e. at ISP's speed)
Fully-synced app
Dynamic file sharing service
File versions stored for up to 30 days on the Premium plan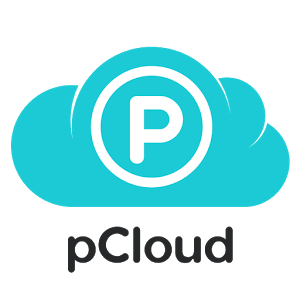 Visit pCloud.com
PROS
Unrestrictedly fast
Great for quickly handling large files
Integrates with popular cloud services
CONS
Great features but pricey
pCloud Best Cloud Storage Review
This next option lets users handle files of any type and size. Of course, as long as you stay within your plan's space allowance.
Those huge collections you have? That .qrwxc file? The above means you can drag them all into the cloud at lightspeed.
Most providers limit how big each file can be. But pCloud frees both you and your disk up, making this company an excellent choice for always uploading quickly.
And if you want, pCloud uploads and downloads at your internet's true speed unlike Google Drive, which sometimes gives up on bigger folders.
That means goodbye to waiting forever for uploads. Lastly, you're given the full gamut of expected features from versioning to a quality file sharing service. And if you're wondering, yes, anyone with an invite link can view and download files; recipients won't need accounts.
Cost: So why the number three spot then. Is security fishy or something? No, but for this unique and unrestricted cloud service, you'll need to cough up around two hundred Aussie bucks per year for 500GB space, or $399 for 2TB space. It's a premium service.
4. MEGA - Most Undiscovered
---
Key Features
File transfer centre
Mobile compatible
GDPR compliant
App integration
Competitive & generous plans
20 GB free storage, the largest full-featured cloud anywhere
PROS
20GB of free storage
Zero-knowledge cryptography
Tightened security for shared links
CONS
Compatibility issues with Safari
Lacks block-level sync
MEGA Best Cloud Storage Review
​​​​​​Are you seeking the most space possible anywhere on the planet? Few services match up to MEGA.
MEGA has been patiently growing since 2009, the same birth year as pCloud but better-priced. Actually, once registered, you're given a major serving - 20 GB of pure cloud.
Google Drive, the most popular cloud is 5 GB less at that tier, and puts up other limits. It's mainly for this reason that MEGA earned a bright, sunshine-y reputation for generosity.
What if you're on the go? The MEGA app handily reveals your cloud files, even those not originally uploaded by mobile by syncing between devices.
We liked their file transfer centre because it integrates highly with the big three platforms and browsers. Plus, there's no skimping on features despite their flexibility of plans.
An overall breath of fresh air, it's no wonder they're oft-seen as a top Dropbox alternative in best cloud storage Australia. Speeds are crispy, source codes are public and servers are even EU-based & encrypted.
Cost: (all features come unlocked)
The individual plan starts at 400GB for $7.90 per month.
It climbs all the way up to 16TB for $47.52 per month.
Team levels go up to 10PB.
5. Google Drive - Most Google-Integrated
---
Key Features
15 GB storage for free
Google Office integrations
Superb file sharing service for teams
Offline options
Google Speech
Outstanding integrations for browsers, handles folders and subfolders well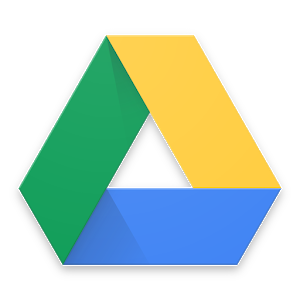 Visit Google.com/Drive
PROS
Generous free version
Simple to use
Great folder and file sharing service
CONS
Questions over security
Privacy concerns
Google Drive Best Cloud Storage Review
Did you know Google Drive lets you type almost as fast as you speak, once factoring in the odd mis-translation or two?
And if you have a good microphone, you could be firing a thousand words per minute from the hip.
Google Speech is just one razor sharp integration you can expect with Google Drive. While we wait the next step in speed-writing - via mind reading AI-powered glasses - it's enough that its cloud native apps are already good if you want to.
☑️ Integrate Microsoft Office - absolutely no need to convert file formats.
☑️ Integrate Google Office --sheets, slides, word processors.
☑️ Organize yourself  - great menus, quickly get the right file.
☑️ Collaborate - grow dialogue around your content.
Costs: $2 to $11 per month offers between 100 GB and 2 TB.
6. Backblaze - True Unlimited Storage
---
Key Features
Big data friendly
Big business friendly
Cross-sector compliant
Near-myriad app integrations
Uncomplicated pricing structure
Powerful cloud tool that is more cost-effective than Amazon S3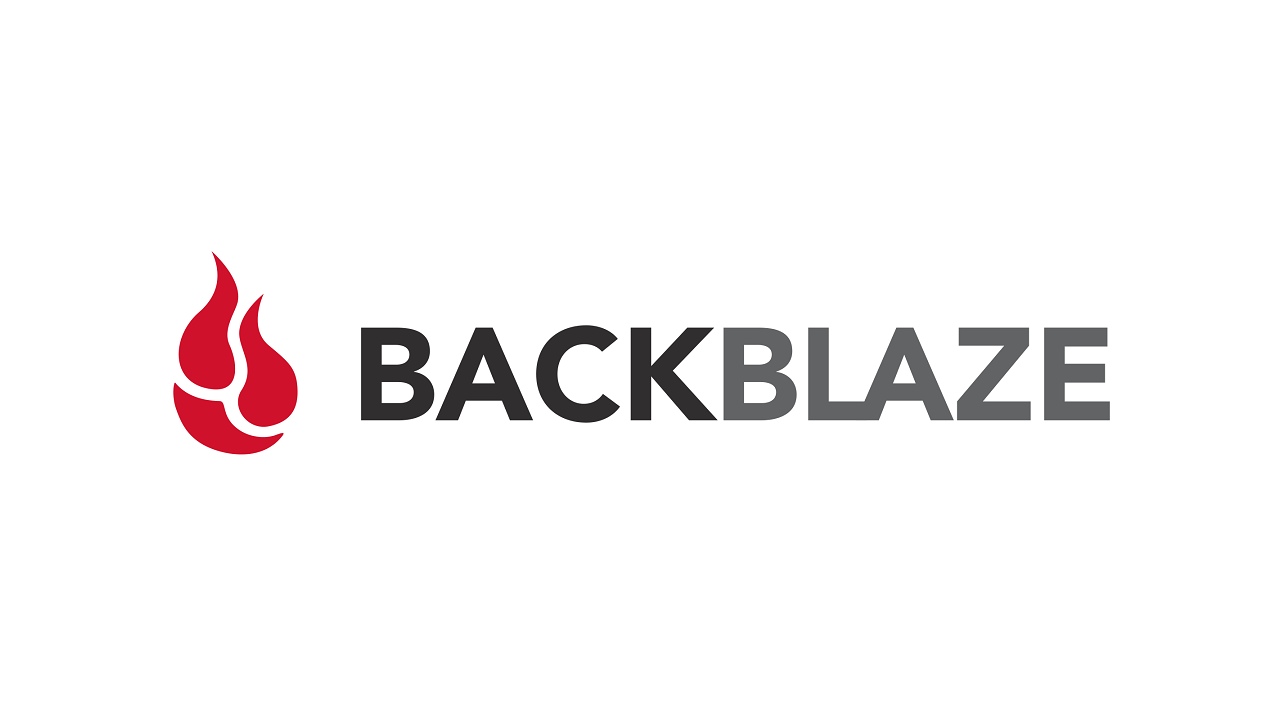 Visit Backblaze.com
PROS
Hundreds of integrations
Key features are easy to use
Highly malleable for use cases
CONS
Most suitable for technical projects
Less suited to personal productivity
Backblaze Best Cloud Storage Review
And our next contender delivers an astonishing guarantee of hosting unlimited numbers of files of any size, anywhere.
In terms of use case, Backblaze is suitable for the individual who wants to back up their personal Mac or PC or whatever else. And for businesses with technical demands, Backblaze integrates with hundreds of services, among them: Cloudflare and Facebook.
Their list of customers range from Fortune to Streamlabs and Gladstone Institutes. So, I would tend to recommend this cloud provider more for SME and bigger business.
After doing a best cloud storage deep dive, we can confidently say they're a good choice for big data, building applications, safeguarding critical data, or for integrating with specific cases at a fraction of the cost of Amazon S3.
Cost: Their base cost bests both Azure and Google Cloud.
7. Dropbox - Team/Office-Centric
---
Key Features:
Dropbox Paper (powerful office tool)
Connect to apps like Slack/Trello
Integrates with email tools like Gmail
Automatic backups
Full team visibility into files
Powerful productivity cloud that integrates with similar tools


Visit Dropbox
PROS
Neat organization
Productivity-focused
Trustworthy
CONS
Notifications can be annoying
Dropbox Best Cloud Storage Review
Dropbox Paper is a productivity tool that lets teams work together with a robust file sharing service. This hub brings together users so that everyone is in sync on due dates and using the same files in real time - all in a single app.
Their app can also handle your file requests. It integrates with popular productivity software and to-do list apps like Salesforce, Zapier and Trello or communication apps and email tools such as Gmail, Outlook and Slack.
Dropbox is designed to fit into your laptop or devices at the personal and team and business levels. Get full visibility into who's hammering away at what documents.
Users can view file activity and version history, so you know what the exact progress of work is.
This includes everything from time-based comments (in videos, audio and documents like PDFs) to project management. Overall, it's a great tool for conducting pragmatic office and remote workplace business.
Cost:
Features are unlocked based on your plan.
The individual plan costs $7.99 per month, for 2000 GB of storage.
Buying Guide
Unless you own a big business that has to store highly regulated data, any of the providers above can be easily integrated into your pre-existing setup.
Reasons to Use Cloud Storage
A good cloud host can transform and simplify your data storage life. Risk managers will know how important it is that any data protection system has several locations where duplicates of important files are kept.
Keep disaster at bay. In the olden, thick-framed glasses-wearing MS-DOS days, this meant storing multiple floppy disk duplicates in different buildings in case of a fire.
The cloud eliminates needing to physically audit and move around external drives. It naturally stores your data across multiple machines.
A good cloud provider will have more than one site, so that even in the event of one site being attacked or the victim of a natural disaster, another site(s) will have your data.
That is the final reason to use strong cloud storage in Australia - the chances of downtime and unavailability of data is slim, because your information is stored across a clustered distributed network not too dissimilar to decentralized finance.
What to Look for in a Cloud Storage Company
Each provider in this guide is suitable for most personal and work situations. Outside of serious business, or strictly-controlled data under legal regulations in that circumstance, strategic counsel involving a CIO is wise but the cloud often will still be majorly resourceful.
As a rough guideline to follow, look for:
☑️ Quick data searches
☑️ Easy to setup and purchase
☑️ Two-factor authentication
☑️ Intuitive dashboard for managing many multiple documents
☑️ Unlocked upload & download for files of any size or type at full Internet speed
☑️ Transparency and good track-record
☑️ Knowledgeable, productive, team-focused
☑️ Trustworthy backups & cloning
How to Install Cloud Storage
How you set yourself up for success will vary according to your selected provider. But configurations with any service in this article should be accomplished easily and intuitively through an app.
Create an account - download an app once you do or first, such as with NordLocker. Connect any appropriate email accounts.
Set up a locker. Other hosts may call this something else, such as a vault or special folder. All files included there will be synced to your account, regardless of device. Dropbox for instance, lets you simply right-click a folder or file or drag it into a special area.
You can also share, add, modify or delete files with the app. If so desired, once connected to the device that holds your relevant data, turn on backups.
Types of Cloud Storage
Are you registering with a business-orientated system like IBM, Amazon AWS, or Backblaze?
Chances are that you have a more technical data integration project at hand, so it will require a more complicated configuration process that leans on the expertise of a data migration specialist.
There are generally three types of data migration to keep in mind: storage migration, cloud migration, and application migration.
For the purposes of this post, we are interested in Cloud Migration (which will contain elements of Storage Migration) with the most demanding task being backing up an entire machine and keeping devices synced.
Safety of Cloud Storage
Cloud computing is the new normal for enterprise IT and has been firmly established for years now. It is actually one of the fastest-growing areas of IT spend. There is actually less cause to worry about that end of things.
In fact, though you'll find conflicting commentaries on the most common forms of cyberattack today.
For the most part, we all agree that hackers gain access to personal devices mostly by exploiting individual users, through malicious scripts, cookies, and SQL injections.
Ultimately, each time you surf the web, your computer encounters tiny invisible points of attack.
You can rest assured that the best cloud providers are incentivized to put every resource at their disposal to make their servers harder to penetrate than your own laptop drive - even with great computer hygiene.
Top Tip
Two-factor authentication may be annoying at first, but it remains a great way to protect your cloud data.
If you already use an authenticator app, it should let you add your cloud service provider. Otherwise, just turn it on via the cloud app itself. Your strongest advocate for data protection is yourself.
Final Word
The right tool becomes perfect with proper self-knowledge. So, to choose the right cloud storage in Australia, start with your use case.
What features are key? Do you want something you can set up and forget about? Once you know, your decision should be simplified.
No matter who you choose, it can be worth scanning its special features. From transferring files at your Internet's speed (as with pCloud) to unique productivity tools (Dropbox).
Best Cloud Storage - FAQs
What is the Best Cloud Storage?
The best cloud storage on the market is undoubtedly NordLocker. NordLocker features tight security, an easy-to-use app and a robust, zero-knowledge encryption.
In the event that your data is lost, stolen or damaged, NordLocker automatically backs your files up. NordLocker is the most simple, effective and efficient method to use cloud storage.
How Does Cloud Storage Work?
Cloud storage is a convenient and reliable way to store and retrieve data. Information is stored in data centers located anywhere in the world and maintained by a third party. Since this data is hosted on servers, it's easily accessible through a web interface.
By using cloud storage, you only pay for the space occupied by your data in the cloud. You can upload your files or download them from anywhere in the World. All you need is Internet access.
What are the Perks of Cloud Storage?
Resources are spread around, with each server or computer acting as a node that gives as much output as is needed to complete the transaction.
This will change many things, far too much to get into outside of a full post:
AI and VR - everything from self-driving cars to the "Metaverse"
Big data - backup everything digital that you own
Money - opening up emerging markets