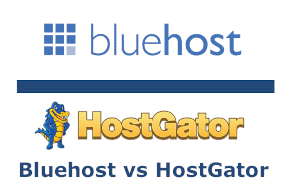 When it comes to choosing your web hosting provider, you want to research your options and choose carefully. Each hosting company will claim to have the fastest load speeds or the most advanced security features.
However, you cannot always rely on what the hosting providers say. Rather, you should be looking for users' reviews of the products you're interested in.
As it's not always easy to hunt down reliable reviews, we've done the hard work for you! The following is a complete comparison of Bluehost and HostGator. It provides a breakdown of how these two well-known web hosting companies stand up to each other in the most important attributes of quality hosting.
---
Pricing Plans
Let's talk about money 💸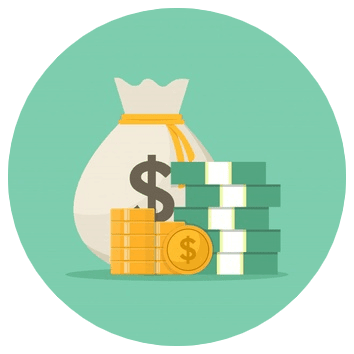 First and foremost, anyone who is looking at web hosting is likely concerned with how much they spend. While you want high-quality services, you do not want to be overpaying.
Luckily, Bluehost and HostGator will both take the worry of overpaying away as they're both affordable.
Additionally, each provider offers different tiers of services. The more you pay, the more features you receive, naturally. Check out the following pricing tiers of each to see how the different tiers compare.
Bluehost Pricing Plans
Depending on what kind of hosting you need, you'll be paying different prices. Bluehost offers shared hosting, online store hosting, and managed WordPress sites. The entry prices—currently on offer—are $4, $13.00, and $15.00, respectively.
However, if you want more than just the entry-level prices in each category, the prices go up. For example, if you want the Pro Shared Hosting that comes with virtually unlimited support, top-class features, and additional marketing offers, you'll be paying $32.99 per month.
However, if you purchase a plan for 3 years, the monthly price goes down to $26.99.
HostGator Pricing Plans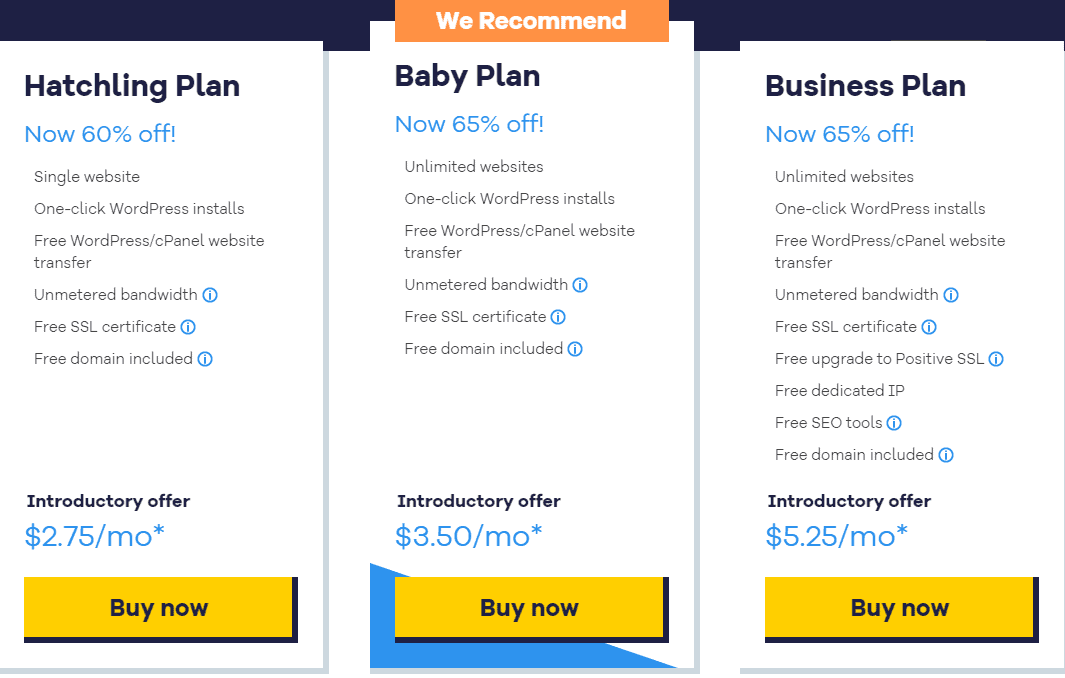 Similar to Bluehost, HostGator has several pricing plans to meet different clients' needs.
HostGator provides shared hosting, website builders, WordPress hosting, VPS hosting, and dedicated hosting plans.
Respectively, the prices start at $2.75, $3.84, $5.95, $19.95, and $89.98 per month.
When you look at shared hosting, HostGator seems to have significantly cheaper options.
The company provides 3 different levels of shared hosting. Clients can purchase the Hatchling Plan for $2.75 per month, the Baby Plan for $3.50 per month, or the Business Plan for $5.25 per month.
Keep in mind, these are the introductory prices, so if you're a returning client, your prices may vary.
In summary, HostGator and Bluehost each offer affordable plans. Upon comparison, it seems that Bluehost may offer more variety in their pricing structure. On the other hand, HostGator seems to have the lowest introductory prices.
Beneficially, each provider offers a money-back guarantee. HostGator provides a 45-day guarantee that covers everything you purchase with them. Bluehost provides a 30-day guarantee, but it only covers hosting and not add-on options.
---
Speed Comparison
How Fast Can It Go 💨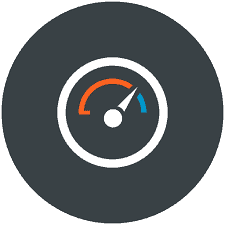 When it comes down to the speed of a website, monitoring website performance depends on several factors. What kind of plugins are you using? What do your digital assets look like?
Are you using a lightweight or a heavyweight WordPress theme? The questions go on and on, and the answers will tell you how you should expect your site to perform.
HostGator Speed
From our previous research on HostGator, we found that the average load time ranged from 1,658Ms to 2182Ms. The reason for the range is due to where you're located and the quality of internet connection you have. However, other research has also shown that the average load time is around 657Ms.
Thus, it all depends on the location of where the test is run.
Bluehost Speed
In comparison, Bluehost has equally impressive load times. On average, Bluehost provides a load time of 641Ms.

While the speed of a hosting provider should be a priority, you should also take the numbers with a grain of salt. If you're in an area with fast, reliable internet, you'll experience fast load times.
On the other hand, if some of your website users have poor internet, they'll have slow load times regardless of which hosting company you go with.
---
Comparing Uptime
Percentage of Time That Your Hosting Provider Is up and Running 🟢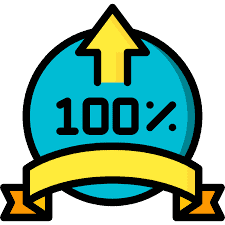 Uptime is an extremely important aspect of website hosting—it shows the percentage of time that your hosting provider is up and running.
Essentially, it corresponds to the availability of your site. As you want your site to be available 100% of the time, you need to find the hosting provider with the highest uptime numbers.
Luckily, when it comes to Bluehost and HostGator, each provider has great uptime numbers. We found that by testing websites with the help of Pingdom.
What Are the Numbers?
From our previous review, HostGator has uptime percentages that range from 97.5% to 98.9%, with the lower end coming from Canberra. Through further user research, other HostGator users have found the average to rest around 99.93%.
Again, Bluehost provides exceptional numbers as well, and this time, Bluehost just nudges past HostGator. Tracking results have shown that Bluehost has an average uptime of an impressive 99.6% of the time.
It seems that whichever provider you like up till now will have similar uptime performance. However, Bluehost does have better uptime numbers.
---
Differences in Features
Admirable List of Features 📋
As two well-established hosting providers, Bluehost and HostGator each have an impressive list of features they offer. Depending on your needs, you may or may not be ecstatic about some of these features.
However, if you know the exact features you need from your hosting provider, this just might be the place where you find your preferred option. To compare features, we've looked at each company's shared plans.
Bluehost Features
The entry-level shared hosting plan with Bluehost provides some solid features. Users get a free domain included for 1-year, free CDN, free SSL, 24/7 customer support, custom themes, and 50GB of SSD storage.

Looking at the Pro Shared Plan, users get even more impressive features. As a pro client, you can have unlimited websites, unlimited SSD storage, custom themes, 24/7 support, optimized and CPU resources. What's more, you get free dedicated IP, free domain privacy, automated website backups, and an Office 365 30-day trial.
Additionally, all plans receive a domain manager, $100 Google Ad credit, Google My Business support, and powerful scalability options.
HostGator Features
The same as Bluehost, when you purchase different levels of plans, you'll get different features with HostGator. The entry-level plan provides coverage for 1 domain which can be registered for free for 1 year.
Users get the HostGator Website Builder, domain transfers, SSL certification, a free email, MySQL script transfer, and unmetered disk space and bandwidth.
The Business Plan provides further features. It has all of the same as listed above, plus users get free dedicated IP and free SSL upgrades. Additionally, there are daily backups, SEO tools, and other malware protection.
All plans also receive a $150 Google Ads credit and a $100 Bing Ads credit.
---
Security Comparison
Each Company Provides Great Security Features 🛡️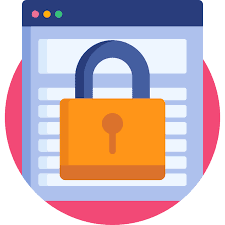 As a website owner, you should always be concerned about the security of your site and your users' data. Keep updated on how to improve WP security as well.
When using a web hosting company, you should be confident that they have all the necessary standards in place to safeguard your site.
With Bluehost and HostGator, you can rest assured that each provides great security features. Each company provides SSL certificates. However, the certificates, as well as other security features, differ from company to company.
Bluehost Security Features
Users with Bluehost get free SSL certificates using the shared hosting plans. If you have a different hosting plan, where you have more than one cPanel, you can have several dedicated IP and SSL certificates.
Depending on the plan of choice, users will also get malware scans. These cover basic spam monitoring, site verification, blacklist monitoring, and more. Bluehost also offers built-in DDoS protection.
Plus, Bluehost offers automated back-ups for some of the more premium plans. Users can choose the schedule they prefer whether it's daily, weekly, or monthly.
HostGator Security Features
HostGator users get free SSL certificates with all plans, but they can also purchase additional certificates. For example, users may purchase extended validation, company validated, or multi-domain SSL certifications.
Similar to Bluehost, HostGator provides malware scans to ensure websites are free from harm. HostGator also protects users' websites from DDoS attacks.
All In all, both providers do a good job of keeping their users safe. While many of the bells and whistles come with the premium plans, Bluehost takes the cake regarding security offerings.
---
Customer Support
Available 24/7 every day of the year 📅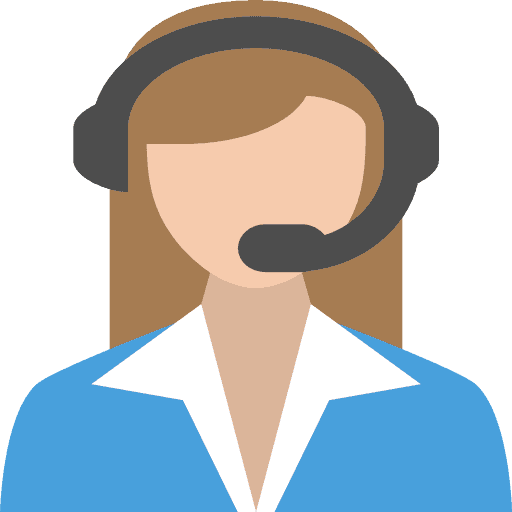 When it comes to choosing your hosting provider, you want to be sure you'll have a company ready to support you.
Websites can be fickle, and sometimes things don't work the way you want or expect.
Thus, it's nice to know that you have a support team available to help you whenever you need it.
Bluehost Customer Support
Getting in touch with Bluehost support is hassle-free. You can call a toll-free number to speak with someone; you can use their online chat, or you can submit a ticket to resolve a bug or issue if there's nothing urgent.
Bluehost has a reputation for providing great support to its users. They're available 24/7 every day of the year. The company has support staff at the ready to handle technical issues, account issues, and to provide sales-related assistance.
HostGator Customer Support
Similar to Bluehost, HostGator provides users with excellent contact options. Users can call the company for support, join an online chat, search through forums for related questions, and submit requests for billing support.
Just like Bluehost again, HostGator has built a reputation for quality customer support. They're available 24/7, and they've done their best to create useful pages and forums, so users can find helpful information on their own. You can read our full review of HostGator here to see what else we had to say about their support.
Needless to say, as both companies have solid reputations for customer support, you can remain confident that either will have your back should any issues arise.
---
Popularity Contest
Who's Got More Traction 👞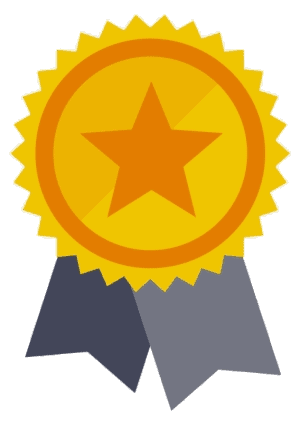 Just like any product you consider purchasing, you should be aware of the reputation and popularity.
How many other people currently use that product and what do they think about it?
Check out how popular each of the two hosting providers is.
Bluehost Popularity Review
Bluehost started operating as a website hosting provider back in 2003. As of today, the company powers well over 2 million websites all around the world. That means users from all different time zones are using their site and requesting support. All the while, Bluehost has managed to keep an exceptional reputation.
HostGator Popularity Review
HostGator has been around since 2002, and since its beginning, it's been collecting positive reviews non-stop. Just like its competitor, HostGator powers over 2 million websites all around the globe.
The popularity of each hosting provider is quite comparable. They each have similar numbers of websites in use, and they each have endless positive reviews.
---
Reliability Review
How Confident Are You about Their Product 👓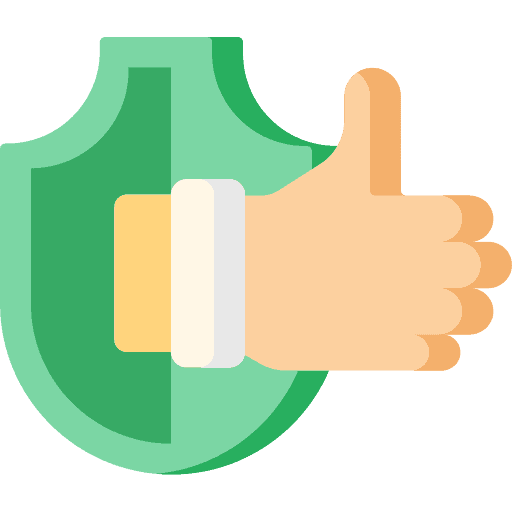 The reliability of a hosting provider should correlate with how confident you feel about their product.
You can take into account all the other topics above to help create an image in your mind about how reliable these providers are.
Think about how many websites are being hosted by each provider and how that lines up with other features such as uptime, speed, and security. If a hosting provider can cover their bases on millions of sites, you know they're reliable.
Personal Preference
In our opinion, both Bluehost and HostGator are quite reliable. They're both affordable with several pricing options. Each has the necessary security features in place, quality customer support, good speeds, impressive uptimes, and more. They're equally popular, competitive, and growing.
The best of the two thus comes down to pricing considerations and overall personal preference. Do some browsing on each site, get a feel for each company, and you'll be able to make your decision as to which is the best for your needs.
---
Conclusion
One More Thing Before You Go 🏁
To piggyback off the reliability of Bluehost and HostGator, users have two solid options at hand. While neither is likely perfect for everyone, they will each do a solid job of providing your hosting. However, after reviewing several providers, we feel it necessary to mention one last option. We also did a comparison of SiteGround and HostGator, see the results!
SiteGround is our number one preferred option when it comes to website hosting. Check out our SiteGround review to see why!
You Might Also Like: