Disclosure: Aussie Hosting is community-run. We sometimes earn a commission when you buy hosting through our links. Learn more.
Best Ecommerce Platforms Comparison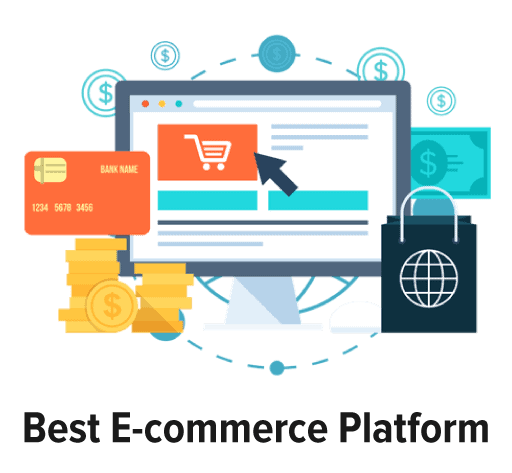 Are you tired of the daily grind? Maybe you dream of finally being able to turn your secret passion into a career.
It is at once a thrilling and terrifying prospect, but the potential rewards are worth it.
Plus, with the internet, starting a business may be easier and more affordable than you imagine.
That's not to say that starting an online business isn't hard or that it doesn't entail all sorts of daunting challenges.
It does, but that is why creating a successful venture is so incredibly satisfying.
If it is your dream to sell your one-of-a-kind products online, then you will need a fantastic, attention-grabbing website.
You'll also need a reliable host with which to store that website, and you'll want to make use of the best ecommerce platform in Australia that you can afford.
If you're not even certain what a "best ecommerce platform Australia" is, then you've come to the right place.
We'll not only define ecommerce platforms in Australia but also reveal our picks for the best and most reliable services out there.
What Is an Ecommerce Platform?
Basically, an ecommerce platform is the software that your website needs to be able to sell products to customers.
Think of it as a storefront that includes capabilities for browsing the wares, placing them in a shopping cart and making a payment.
All of this requires a broad selection of functionalities, and the whole transaction has to be secure from beginning to end.
Rather than making a webmaster have to put together all of these single components by themselves, an ecommerce platform provides a package deal.
This largely simplifies the process, and a really good platform still allows for plenty of customization so that you can build some fantastic brand identity into your website.
What you want is a platform not an ecommerce host. If the latter is what you want, read our review of best ecommerce hosts. 
How We Decided
The following list of the five best ecommerce platforms in Australia is the result of exhaustive research. Because we have thoroughly tested each one, we can recommend them with confidence to our readers.
In our comprehensive review, we looked at dozens of Australian ecommerce websites. Many of these simply weren't up to the challenge.
The most important factor when deciding on a platform is the robustness of its third party software.
Third Party What?
What makes the App Store or Android so good?

It's the millions of apps and services that have built just for that service.
Without it we wouldn't have anywhere near the optionality.
The same goes with ecommerce platforms in Australia.
Some platforms incentive third party developers to make great add ons that create a MUCH better experience for both retails and customers.
After sifting through all of the options, we came up with five finalists, any of which we feel confident about recommending to our readers.
Pricing Considerations
Our review tested each best ecommerce platform in Australia on the basis of several metrics. We looked at pricing plans and payment methods because we know that costs matter when it comes to running an online business.
Price is always going to be a huge consideration, but that does not mean that it must dominate all other considerations.
Mobile = Must
Another critical metric is whether or not the ecommerce platform has integrated mobile capabilities. More and more consumers are doing their shopping on a cell phone, tablet or other mobile devices.
This means that it is critical for an ecommerce website to be optimized for viewing in these formats. Failure to ensure this optimization may mean that your potential customers end up going with your competition.
Security Concerns
Security was a major concern throughout our review. After all, consumers are becoming increasingly savvy, and they don't want to give their credit card number to just any website.
Accordingly, all of our top picks had to support HTTPS and SSL certificates to ensure secure checkout capabilities. We also verified that the platforms we chose were Payment Card Industry compliant.
As we conducted our review, we did not neglect SEO capabilities. This remains a top metric for getting a website to figure prominently in Search Engine Results Pages (SERPs), so no ecommerce website can afford to ignore SEO.
Our top picks have great SEO features like the ability to add a blog to your website, use your own domain name and the capacity for customers to leave reviews.
Top Tip
Picking ecommerce platforms in Australia solutions that allows cross-platform selling is the smart move.
Platforms like Shopify allow you to sell on Amazon, Etsy and other marketplaces which massively increase your ability to generate sales.
Top Picks for the Best Ecommerce Platforms in Australia
1. Shopify - Best All Around
---
Key Features
100+ themes
Full blogging platform
Mobile commerce ready
Your own domain name
Free SSL certificate
70 payment gateways
Pros
Simple organization and editing
Great for novice users
App compatibility
Without a doubt, Shopify is the best ecommerce platform in Australia today. The company has achieved this status by focusing on one thing and doing it well.
This success comes from Shopify's origins, which involves a group of three innovators who were dissatisfied with the ecommerce platforms that were available at the time.
Simplifies Things for You
Shopify has many strengths to recommend it. Among the most vital of these is the inventory system. It truly simplifies the process of organizing and editing products on your website.
If you need to add a new product or delete a discontinued item, you'll have no problem getting it done with this system.
The inventory system even streamlines the process of having multiple fulfillment centers. You can organize products by groups, making it really easy to create categories that are intuitive for you and your customers.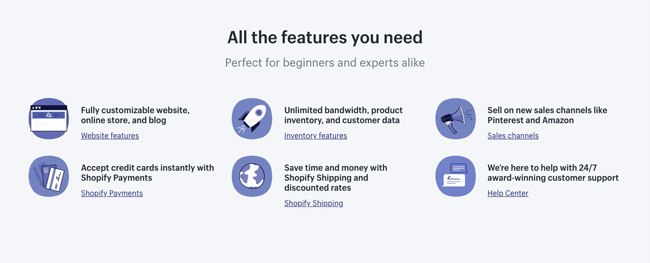 One of the other things that we really appreciate about Shopify is that it allows you to sell through multiple channels.
This is an enormous advantage because a majority of consumers visit marketplaces like Amazon or Etsy when they begin looking for a product.
With Shopify, you can easily integrate your presence on marketplaces with your website.
Easy to Use
Shopify also is incredibly easy to use even for people who have never managed an ecommerce website before.
Essentially, Shopify provides users with a comprehensive framework for building an online store. You get to make all sorts of customizations to arrive at a finished product that is a perfect showcase for your products.
Take a look at our guide on how to start an online store if you are interested in details.
Several attractive templates are available if you don't want to do much in the way of customization. Each template is optimized for display on mobile devices, so your customers will be able to shop whenever, wherever.
However, that's not the end of the mobile options. Shopify is set up so that you can make all sorts of modifications to your ecommerce website via a mobile device. With your on-the-go lifestyle, there's no reason to settle for anything less.
People who don't want to pay for a theme are in luck. Shopify offers nearly a dozen free themes that are all geared toward selling certain products or services. Entrepreneurs who are looking for a more deluxe or individualized theme may choose from many other paid templates.
If you'd like a bit of help in setting up your online store, Shopify makes it available to you. Ask for the assistance of a Shopify-approved developer who can make the final tweaks to your website to make it perfect.
Compatible With Lots of Apps
One of the things that really sets Shopify apart from the competition is the number of apps with which it is compatible. Currently, there are more than 2,000 apps from which to choose. These will really dial up the functionality of your website and make it possible for you to offer even better service to your customers.
Of course, it's also vital that you get excellent service from your ecommerce platform, and that's precisely what Shopify provides. Support is available 24/7 via the phone, email and live chat. Additionally, you can rely on a highly involved community to provide you with even more solutions.
Take a look at our Shopify dropshipping guide if you are looking for extra knowledge!
Shopify offers its basic package at an affordable cost of $29 per month. From there, the prices rise to $79 and $299 per month, with each successive tier including more staff accounts, discounted shipping, gift cards, reduced payment fees and more.
Your monthly costs may rise depending upon your use of paid themes, plugins and add-ons.
Overall, we're confident that anyone will be pleased by the functionality, service and support offered by Shopify.
Read our full Shopify review here.
2. Wix - Best Site Builder
---
Key Features
Personalized image galleries
Video and image links
Up-to-date templates
Powerful web building tools
More than 100 designs
Pros
Beginner-friendly
Artificial Design Intelligence
Competitive pricing
Cons
Not built with ecommerce in mind
Like Squarespace, Wix is primarily a website builder rather than an ecommerce platform. In fact, as far as website builders go, Wix is actually the more robust alternative.
However, its ecommerce features are about on par with Squarespace.
This means that you'll probably only want to use this as your best ecommerce Australia platform if you expect your store to only sell a couple of products.
Wix is a great option for beginners who don't have a lot of technical knowledge. The drag-and-drop editor is fantastic, and each template is flexible enough to be highly customized.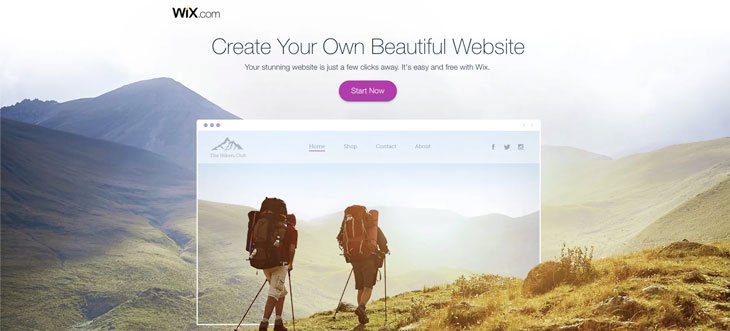 While ecommerce is not Wix's primary focus, they have enough tools to build an outstanding store.
Artists and photographers are particularly drawn to this platform. Wix is feature-rich. If you need an aesthetic feature or a functionality, you can find it here.
Artificial Design Intelligence
One of Wix's most interesting features is its Artificial Design Intelligence. If you don't want to examine all of the themes to find one that suits you, let the software do it for you.
You can always add elements on top of what the software designs.
The downside to using Wix is that it doesn't have the most robust ecommerce features. You can do much more with Shopify. Plus, some people feel like Wix has almost too many options.
They get overwhelmed when trying to choose templates and add-ons. Nonetheless, the number of plugins available is not particularly extensive.
Wix offers outstanding customer support, and their pricing is competitive. Monthly prices range between $20 and $35 per month.
While the cost is attractive, keep in mind that you don't get a great depth of ecommerce functionality. This is really only intended for businesses selling one or two products.
Read our full Wix review here.
3. Zyro - Ideal for Beginners
---
Key Features:
Good Performance
Simple to use
Regular and easy updates
Large selection of free images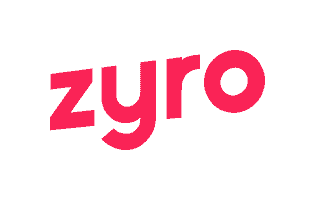 Visit Zyro!
PROS
30-day guarantee
Free SSL certificate
Great for starting out
Great eCommerce functionality
CONS
No post scheduling
Overly simple
Zyro Ecommerce Review
With how crowded the currently niche market of ecommerce is, it's always surprising to see a new face throw its hat in the ring.
This is where Zyro makes an entrance, and while its not yet a top-tier service like Wix or Shopify, it's certainly got some great things going for it.
Ideal for Beginners
If you're still just about to start out on building a website, you probably don't want to spend possibly dozens of dollars a month some of the higher tier sites charge.
Well, the nice thing with Zyro is that they have a free account option for you to cut your teeth with.
With this free account, you can fiddle around with their drag & drop website builder, and make your ideal website, but you can't publish it.
Of course, you don't really get much, like a 500meg storage and bandwidth cap, which is pretty minimal if we're being honest, but not bad for starting out, especially for it being free.
Not only that, but you get access to a few free templates so you can get started out.
On the other hand you can't link your own domain, and it's full of ads, but that's about on-par for free accounts regardless of what website you go with.
Plus it by taking away too many design choices it makes things easier for you to get started with and avoid decision paralysis.
Excellent Performance
One of the best things about Zyro is that even though it's the new kid on the block, it doesn't skimp on the performance.
Speed and uptime are excellent, with the website showing great stability over long periods of time without any crashes or it going down.
Similarly, customer support is great, with 24/7 access meaning that even if your site goes down, you won't have to wait too long to get the issue addressed.
That latter statement also applies to issues in general. While they don't have a phone service, they do have an excellent live chat with human beings, or if you prefer you can always send them an email with your inquiry.
Great Extras
Of course, if you decide to buy one of their plans, you will get some really great features.
With the 'Unleashed' plan you get Google Analytics, Facebook Pixel (Facebook's ad system), and something called 'business branded AI', which uses an AI to help you create some interesting branding for your business.
Kicking it up to the ecommerce plan $19.90/month you add gift cards and discount coupons, inventory management, shipping and tax management, and no commissions taken by Zyro.
If you're really looking to upgrade your site though, you'll go with the "eCommerce +" plan which makes your site a fully fledged shop, including things like abandoned cart recovery, Facebook and Instagram shop, and even getting your site in multiple languages.
4. WooCommerce - 100% Free
---
Key Features
Modern and clean interface
WordPress Content Integration
Pre-installed payment gateways
Total control of the checkout process
Set Default Currency
Geo-location Support
Support/Hosting
Pros
Developers love it
It's free
WordPress integration
Cons
You might need developer help
WooCommerce offers complete customization, however, if you are newer to coding or WordPress then you'll need to hire a developer which can cost a pretty penny.
This best ecommerce platform in Australia is not as highly recommended as Shopify, but this doesn't mean that people won't be delighted with their service.
Perhaps the biggest drawback to using WooCommerce is that it's really meant for use with WordPress. Accordingly, if you're a devotee of this CMS, you'll probably find that WooCommerce gives you everything you need and want.
If WordPress isn't your thing, you'll have to look elsewhere.
Developers' Choice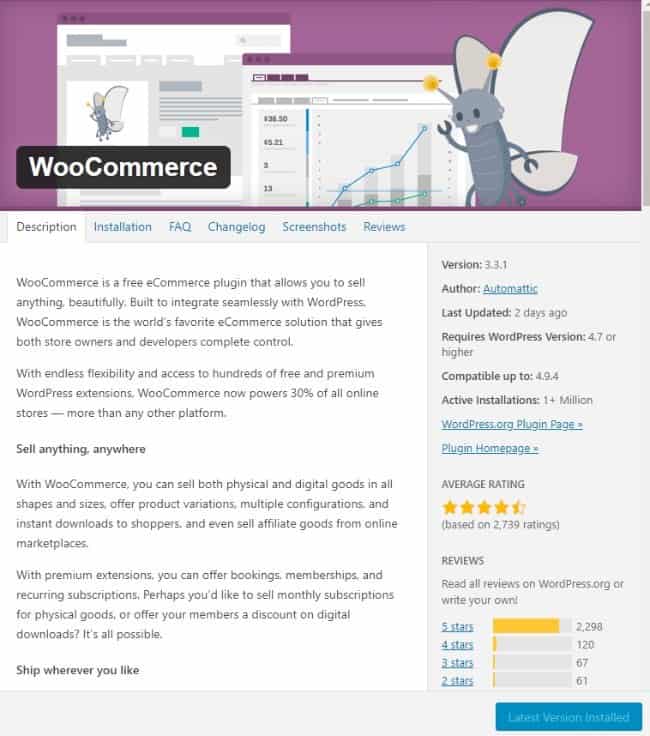 The fact is that many developers swear by WooCommerce. If pros who design websites for a living can stand by this product, it's a cinch that you can too.
Adding to the attraction of WooCommerce is that it is free. That's hard to believe, but you really can use this platform without cost.
For those of you who are starting a business and don't have a lot of capital, this can be a huge incentive.
Of course, it does lock you into using WordPress, but many people are happy to use this popular CMS anyway.
WooCommerce seems to recognize where many eCommerce businesses begin as blogs.
Accordingly, they make it easy to integrate sales with a blog whether those sales are via affiliates or sales directly on the blog itself.
Flawless WordPress Integration
One of WooCommerce's main advantages is that it's so perfectly integrated with WordPress.
If you already have a WordPress blog and you want to start selling, then adding WooCommerce into the mix will be incredibly easy.
You already understand how WordPress works, and WooCommerce operates along the same principles. That means you can hit the ground running.
Unfortunately, WooCommerce isn't perfect. The learning curve can be really steep, especially if you are new to WordPress as well.
Those who are familiar with WordPress will have an easier time, but if they want to do anything more sophisticated than just offer a handful of products, then they may have to dive into learning more code.
That brings about one of WooCommerce's other shortcomings: It's time-consuming. WooCommerce is capable of creating the most individualized, highly customized storefronts out of any other platform on this list.
However, to make the most of these capabilities, you're going to make a huge investment of time.
In fact, you may even find that you need the assistance of a developer as you build your storefront.
This can become expensive, and it may mean that you'll need someone else to help with periodic maintenance until you get up to speed.
Great Selection of Themes
When it comes to themes, WordPress has some really outstanding options. Some of these are purpose-built for use with WooCommerce.
Numerous free themes are available, but you can gain access to thousands of others if you are willing to pay a bit of money.
Almost any WordPress theme can be enhanced with code, but this is not necessary if you're satisfied with the out-of-the-box functionality of the theme you choose.
Some of these themes have drag-and-drop capabilities to make designing your storefront easier than ever. Others will require more intensive, hands-on work.
How easy or difficult this process is really depends upon your ultimate vision for your online store.
WooCommerce distinguishes itself from the competition by making all of WordPress' more than 50,000 plugins and apps available.
Whether you need to track inventory or improve your marketing, you'll find an app to get the job done.
WooCommerce is a free software, and the support for it can be hit-and-miss. You send a request to the support team and wait for an answer.
Alternatively, you may be able to ask the WordPress support team. Either way, you don't have a lot of options for contacting support.
As already mentioned, one of the big plusses of WooCommerce is that it's free. The company earns revenue from the sale of plugins, so if cost is one of your primary considerations, this may be the way to go.
5. Squarespace - Packed With Templates
---
Key Features
High-quality, industry-specific templates
Futuristic design
Grid layouts and 3D scrolling
100+ free and premium designs
Hosting included
RSS feeds and comment sections
Pros
Template selection
Simple to use
Cons
Not the best choice if you seek customization
This would be a great platform for a new online business that has only a few products to sell.
Set-up is remarkably quick and simple. You definitely don't have to have a deep technical understanding of website building to create a site that looks great.
Squarespace is packed with numerous attractive templates. Since this is essentially a website builder, you get a drag-and-drop editor that even a total novice will find easy to use.
Nonetheless, you'll likely be pleased by how polished and professional your website looks.
Not the Best for Customization
Keep in mind that Squarespace is best for people who aren't seeking a lot of customization.
This is a really simple, straightforward platform that doesn't necessarily lend itself to individualization beyond using your own copy and images.
In fact, Squarespace is a great choice for photographers. Their software excels at displaying high-quality images.
Unfortunately, Squarespace is not the most robust and feature-rich Australian ecommerce website. First and foremost, they offer website building.
Their ecommerce features are more of an add-on with limited functionality. If you expect your website to grow exponentially, Squarespace will have a hard time scaling with you.
In Squarespace's favor, it is incredibly easy to use. The templates are intuitive and responsive.
With such straightforward operation, it's rare to need customer support. However, this is available via phone, email and live chat.
Squarespace's business packages come with unlimited storage and bandwidth in addition to SSL security.
Monthly prices range from $18 to $40, all of which are affordable. Of course, that low cost comes with bare-bones ecommerce features.
Read our full Squarespace review here.
Key Features
Unlimited products, storage, and bandwidth
Unlimited staff accounts
eBay and Amazon connected
Social channel integration
Built-in blog
Mobile wallet (Amazon Pay and Apple Pay)
Responsive websites
Free sitewide HTTPS and dedicated SSL
In many ways, BigCommerce is like Shopify. However, it doesn't have nearly as many features.
BigCommerce stays competitive with Shopify by providing excellent management tools that help you to deal with analytics and reports in addition to products and orders.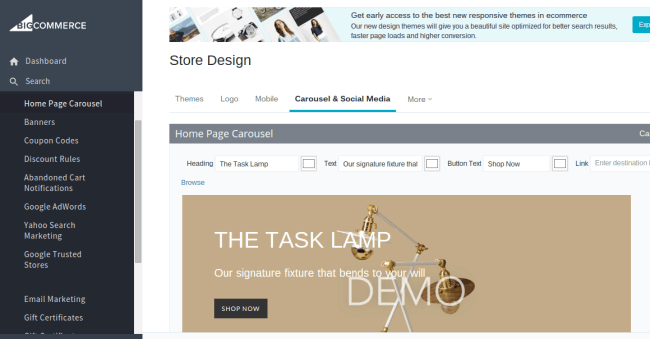 BigCommerce also performs well with respect to marketing tools. If you want to use coupons or beef up your SEO, you'll find plugins and add-ons to help.
Users further appreciate BigCommerce's scalability. As your business grows, you'll have no problem bringing your website up to meet your traffic and sales.
Not as Straightforward as Shopify
Still, BigCommerce isn't perfect. It's nowhere near as easy to use as Shopify. You may feel several times as if you need a developer working with you as you create your website.
Moreover, there's no mobile app. If you don't spend a lot of time at your desk, this can be a major disadvantage.
Another drawback to using BigCommerce is that you only have seven free templates from which to choose.
Of course, you only need one, but if you're really wanting your website to stand out from the crowd, you'll have difficulties.
Each of these free templates looks similar to the others. You can buy a template, but these are relatively costly, running between $150 and $250.
The monthly fees can be expensive too. They start at just $29.95 but raise to $249.95 quickly.
BigCommerce's pricing schemes are based on the amount of your sales. As long as your sales are less than $150,000 annually, you can keep your costs down, but you'll also get leaner support.
Best Ecommerce Platform Australia FAQs
---
Which Ecommerce Platform Should I Use for My Small Business?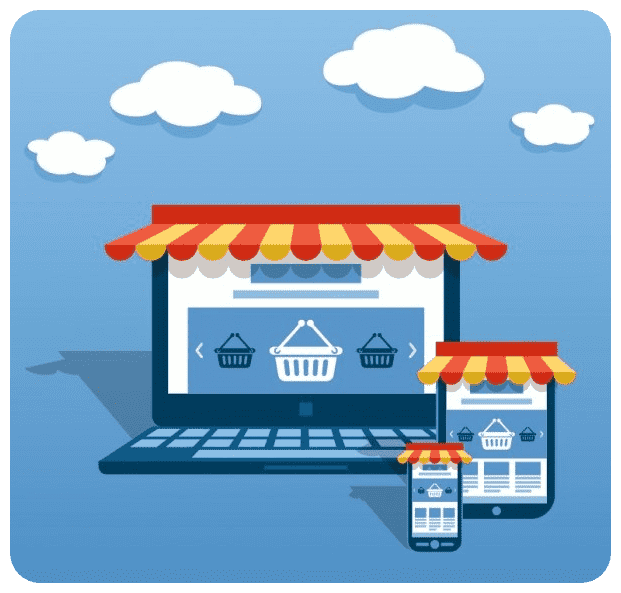 The all-around best ecommerce platform in Australia is Shopify. It's easy to use, has robust features and is scalable for growth.
For more info on this, read my guide to best small business hosts.
Is It Possible to Create an Online Store for Free?
Wix is about the only platform that allows you to create a decent online store without incurring any cost.
You'll get an attractive theme and sufficient functionality for selling a handful of products. It may be necessary to switch platforms if your business expands as Wix is not particularly scalable.
If you're looking to go the free route for ecommerce platforms in Australia, then maybe cheap web hosting is something to look into.
Which Ecommerce Platform Is Best for WordPress?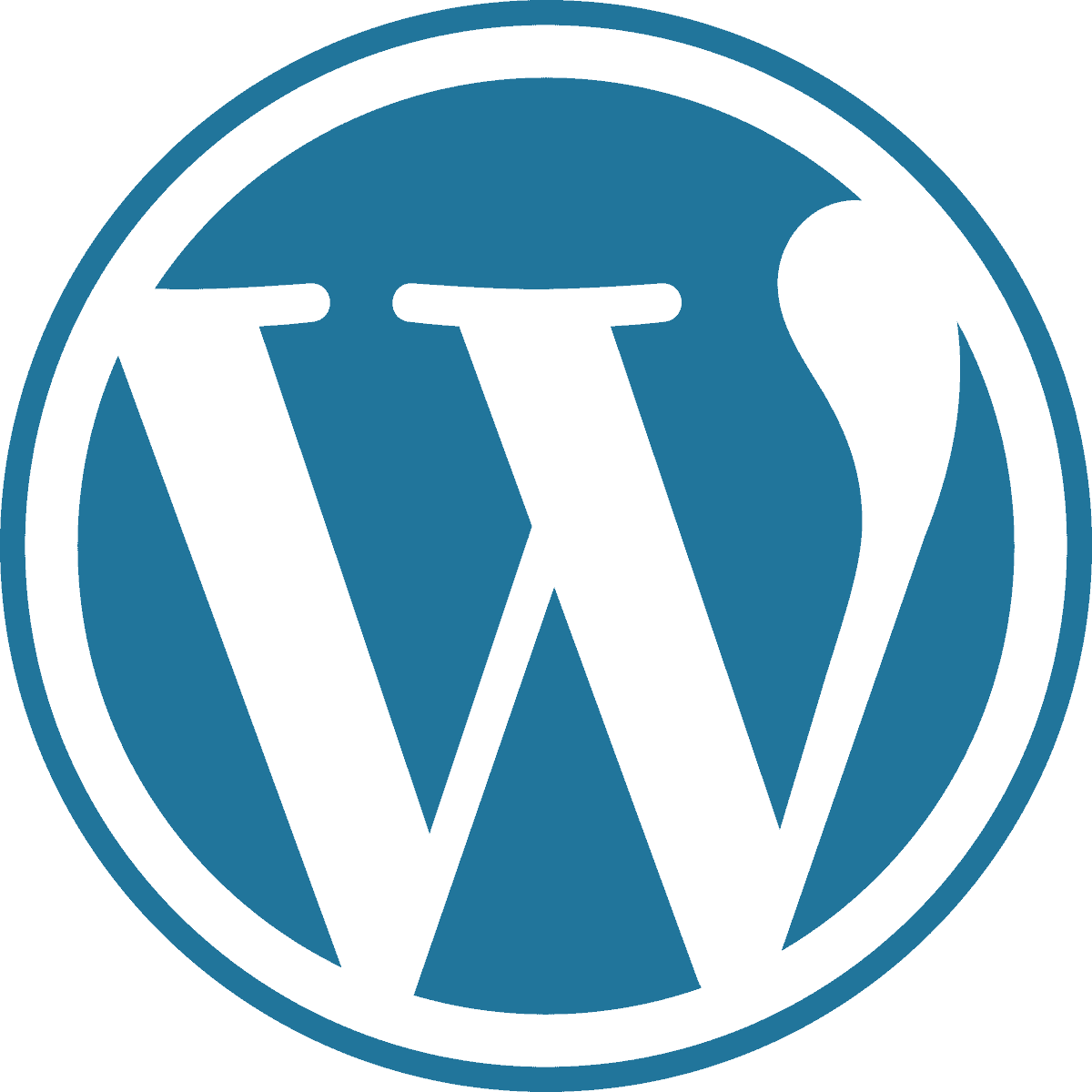 If you have a WordPress website, then WooCommerce is the natural choice for your store's platform.
WooCommerce is fully integrated with WordPress' capabilities and operates in much the same fashion, making for an easy transition.
For some other handy options when it comes to Australian ecommerce websites, check out main guide to the top 10 web Australian web hosts.
Which Ecommerce Platform Offers the Best SEO?
WooCommerce is the platform that is most clearly optimized for SEO because it runs on WordPress. Alternatives such as Shopify and BigCommerce feature numerous plugins to assist with SEO.