Disclosure: Aussie Hosting is community-run. We sometimes earn a commission when you buy hosting through our links. Learn more.
5 Top Website Monitoring Services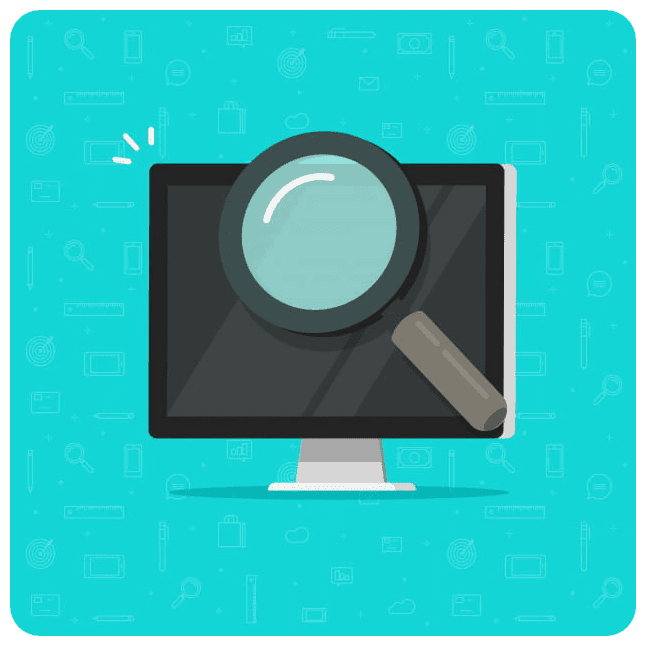 You are interested in monitoring your site's performance. Your host provider tells you that you are going to have a 99.9 percent uptime.
But you want to be able to monitor that guarantee to make sure that you are getting what you are paying for. Or maybe you have a feeling that your website isn't fast enough.
You have likely done your due diligence and have investigated what the best web hosting for your needs is. But you may be concerned about your website's performance.
You cannot sit in front of your website 24 hours a day seven days a week. This is what website monitoring services are for. These services can help you identify strong points and weak points with your site with the goal of helping you improve conversion rates and improve your site.
In this article, we are going to look at a number of free as well as paid web monitoring services that can help you immediately.
Key Features:
10 monitors
A public status page
One minute monitoring intervals
PROS
Fast alerting and reporting
Detailed and thorough root cause analysis for website uptime and performance incidents
CONS
Pricing quotas on core features can get expensive
Pingdom Review
The premium package will cost you $205 a month. With this option, you receive:
250 monitors
Unlimited months of logs
One minute monitoring intervals
Public status page
Multi-user access
Pingdom.com offers other services designed for larger enterprises that go for $395 a month and up. Pingdom.com monitors your site for you when you can't. Although the service does offer some free tools, you see its true benefit when you use the premium features.
Analyzing your website's uptime and performance, checking servers across the world, and receiving alerts if there is an issue with your site are just a few of the features you will enjoy.
You will get feedback from real users, and they will tell you what they think about your site's performance, including the website's speed. This technology can help you to identify any problems and resolve them quickly.
Key Features:
Two monitors
24 hours of log
One minute monitoring intervals
PROS
Easily and rapidly supplies reports
Customization of monitor groups
CONS
The tool could use some additional optimization
Monitor.us Review
The premium version will cost you $130 per month. This includes:
One minute monitoring intervals
Three monitoring locations
Up to 100 monitors
The beauty of this service is its ability to be customized. Select the features that you need and then you will pay accordingly.
Monitor.us is an all-in-one IT solution that is cloud-based. It will check on your site every five minutes. It has developed a reputation for offering visitors all of the web monitoring tools they need in one location.
Many are surprised by the range of tools that are available in a software that is potentially free. With this software, you can monitor:
Server health
Network performance
Website uptime
Custom matrix
As this is a cloud-based software, you don't have anything to download. Monitor.us is proud to be able to help its customers optimize their user's experience, improve uptime, and grow their client base. This is a powerful tool with a number of useful features.
Key Features:
10 - 250 monitors
1 – 60 minute monitoring intervals
1- 50 web real user monitoring
60 - 600 SMS credits
PROS
Worldwide checkpoint
Detailed alerts in case a check fails with error codes
CONS
The synthetic tool needs some improvement
The premium package will cost $205 a month. At this price point, you get:
1 – 60 minute monitoring intervals
250 monitors
600 SMS credits
50 website real user monitoring
Multi-user login
Uptrends.com offers other packages that are in between these two price points, depending on the services that you need. You are able to create customizable packages and select the features that you need, including:
Real user monitoring
Monitoring interval
The number of monitors
Phone support
Multi-browser monitoring options and more
Uptrends.com can provide you with useful data about the behavior of your customers and the efficiency of your website. This tool is designed primarily for larger businesses. Small businesses or individuals might find this tool to be a little bit more expensive than what they need.
Key Features:
10 - 100 monitors
50 - 250 SMS credits
One minute monitoring intervals
PROS
Is able to monitor almost any service
Monitoring from datacenters all oaround the globe
Their premium service is $89 a month. You will receive:
100 monitors
250 SMS credits
One minute monitoring intervals
Multi-user access
Like many of the other sites we've already discussed, Site24x7.com has some intermediate plans that allow you to customize your plan based on your needs and your goals. Additionally, there is an Enterprise plan that costs $250 a month.
Site24x7.com uses real user monitoring to help deliver user feedback. The service makes it possible for you to:
Monitor Internet services
Monitor web applications with a real browser
Analyze how long it takes various components of your site to load
Receive instant alerts if your site goes down
Download your reports and share them with your ISP
Site24x7.com offers mobile access that allows you to monitor your site from anywhere. Since this software is available in a number of languages, it can be used by individuals across the globe.
Key Features:
3 - 500 monitors
30 minute monitoring intervals.
Up to 600 SMS Credits
PROS
Good registration limit
This website has existed for quite some years
CONS
The website is served from a high risk country
The premium version costs $49 a month and offers five minute monitoring intervals and 500 monitors.
There are a variety of plans that you can choose between the free version and the $49 a month version, depending on how big your company is and what your company needs.
Montastic.com is used by a number of designers who are looking for a free solution to their website monitoring.
This tool does not have a lot of the same bells and whistles you may see in some of the other tools we have reviewed.
This is perfect for users who want to be alerted when their site goes down. With the free service, Montastic.com will check your site every 30 minutes. If you want more frequent intervals, upgrade to the paid service.
---
Which Service Should You Select?
There is no way for us to tell you what service is better than the other because this depends on what you are trying to accomplish with your website. A number of the services we mentioned offer a free option. The free options do not have the same features or the reliable data that you will get from a premium service.
We are not saying that the free services are bad. In fact, they do a great job if you do not need all of the bells and whistles. Why not start with a free service to get a feel for how they work? Then you can upgrade to a premium service later on.
If you're using cheap hosting it's really important to monitor your website uptime and make sure there are no issues.
Have you used any of the tools we've mentioned in this list? If so, if so let us know what you think about them in the comments section below.