Disclosure: Aussie Hosting is community-run. We sometimes earn a commission when you buy hosting through our links. Learn more.
22 Ways to Improve Your WordPress Website Security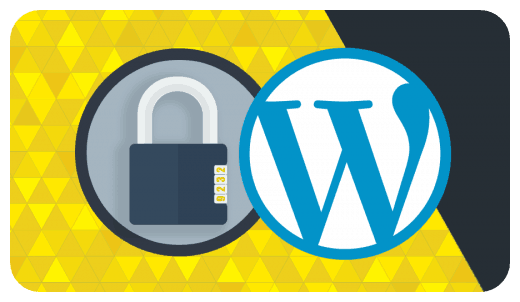 As a site owner, you've heard rumors about other sites getting hacked. You might have experienced having your site hacked in the past.
Either way, you know how infuriating it is to deal with.
It can take hours, sometimes days, to try to figure out how to repair the damage caused by a low-level hack, but that's only if you're lucky enough to avoid the damage from a more severe attack.
Fortunately, many hacks can be fixed with some simple repairs and site changes, such as switching to a different web host. If you're searching for a new web host, we have a list of our favorite, trusted web hosts to help you choose.
Before you start thinking that this won't happen to you, the odds are that it will.
Yes, hackers WILL target your site.
Even if it's a small WordPress site.
Unfortunately, WordPress sites get hacked more frequently than you think, and the number of reported hacks have been increasing annually since 2009.
Don't let your website be one of the hundreds of thousands that are vulnerable to hacking, especially since the odds of your site being hacked are steadily rising.
Instead of wasting your time trying to reverse the damage that occurs when your site gets hacked, work on tightening your WordPress security before it's too late.
---
No Site Is Too Small to Be Hacked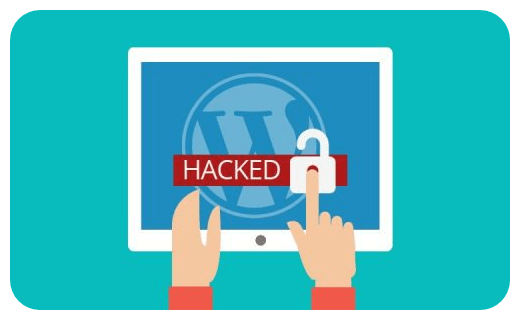 Even if you think your website's smallness protects it from the possibility of being hacked, there's evidence that the popularity of a website does not prevent hacking.
In fact, many hacks are automated and do not take into consideration the quality or success of a site before attacking.
Most hackers are interested the collective sites they can get their hands on.
That means, while your site is insignificant by itself, lots of websites like yours altogether are crucial for a hacker's goals: database scraping, black hat SEO, and mass email sending. That said, it should be clear that even small sites are vulnerable to hacking.
If you're using WordPress, you likely already have a sense of security with your website. WordPress is a huge platform that caters to a variety of your site's needs. It's possible that you think WordPress, all its own, will protect you from being hacked. That's not true, though.
While WordPress is large and powerful, its high number of users makes it a target for hackers. This is because many websites are run on the same system, and hackers can generalize the vulnerabilities to attack the most significant amount of sites.
Instead of figuring out the vulnerabilities of one system, a hacker can figure out a vulnerability of WordPress' large, widely used platform. What does this have to do with you? As a WordPress user, you should make sure you have set up the necessary precautions and security measures.
That way, you can rest assured that your site isn't vulnerable to the most common hacks.
For your convenience, our list of security tips starts with the most basic ways to secure your site and then progresses to the more advanced and professional options.
If you have a small, personal website, stick to the basics unless you feel so inclined to amp up your security to the most advanced levels. Begin by learning about basic internet safety, and then follow this list.
For those of you with professional and high-profile websites, you might want to follow this list until the end, depending on your needs.
Let's get started:
---
That's All We Have for You Today.
Are you overwhelmed by all the items on this list? Don't worry, most of them are easy enough to implement, and they'll save you a lot of trouble in the future.
Use these tips to make your websites' security a priority, and avoid dealing with the aftermath of a hack.
Do you have anything to add? We want our list to be comprehensive and to cover all the basic and advanced WordPress security measures, so let us know if we left something out!