Disclosure: Aussie Hosting is community-run. We sometimes earn a commission when you buy hosting through our links. Learn more.
Best CRM Software Compared 2022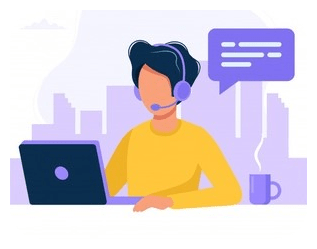 Customer Relationship Management (CRM) is the fastest growing software market globally since 2017. It's especially booming in Australia, where 97% (2018-19 figures) of businesses are small.
Several pragmatic, cutting-edge CRM business advantages can be gained by understanding your everyday customer touchpoints better, faster and more agilely – from using CRM for contact organization, to informing sales, retaining customers or gaining leads.
Even if one feature is adopted accurately and with good awareness, it can streamline your organization so that it is more powerfully modernized and personable.

In this guide, we're going to cover the best CRMs available to help you better understand each product.
Our Top Picks for the Best CRM
We've whittled down a complex list of CRM providers on the market to a few leading performers.
We should first offer a reminder that CRMs are generally not plug-and-play systems; sensible integration begins with good business practices, strong team process awareness and knowing the dangers of rushed & poor data quality.
Hiring a "full-stack" data manager who leads the full project may be your wisest first step, even before evaluations.
As always, we strive to find the most suitable solution available. To that end, let's look at the best CRMs in Australia for your organization.
1. HubSpot - the Best Choice
---
Key Features:
Syncs and cleans customer data
Codeless team hub: contacts, reports, tasks, automatic workflows, and cross-platform scheduling (including meeting slot)
Award-winning 24/7 customer support
Free educational team content
Scales with your business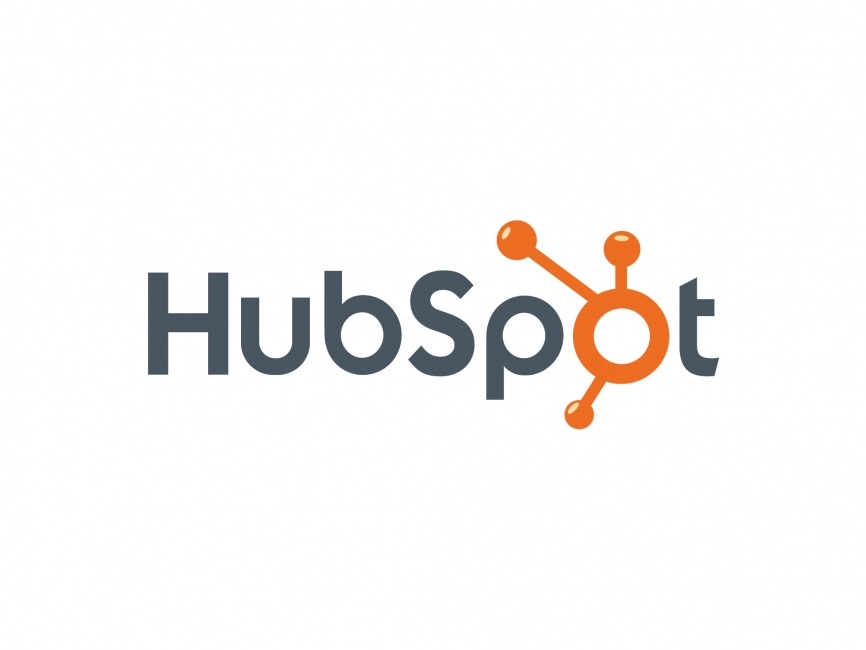 Visit HubSpot.com
PROS
Practical free version
Natural user interface optimized for speedy integration
Stellar email and comms integrations
CONS
Premium features quickly compound in cost
HubSpot Best CRM Review
Content management is important. Good contacts are the foundation stone of any organization's sales and marketing strategy. These are the people that a business is providing value to, and HubSpot CRM can handle up to 1 million:
☑️ Update your contacts database to keep data accurate
☑️ Segment lists and filter according to criteria, saving time for targeting groups
☑️ Segregate contacts according to life-cycle stage; managing contacts according to the marketing funnel approach
Next is the metrics side of things: visualizations, reporting and dashboarding. Because HubSpot naturally integrates with a wide range of communication tools like Outlook, Slack, and so on.
This means an opportunity for lots of pertinent cross-platform data to be appropriately and accurately rendered in the best CRM's dashboard. Create custom reports, edited as per end-user requirement.
Third is task management, which comes in handy for tasks to do with managing, storage, tracking, and reporting, which are the building blocks of customer relations. This is where repetitive admin and one-off processes can be streamlined with minimal manual effort.
Next is automatic data capturing or collection. Basically getting leads using interactive forms that are fully synced up into the best CRM, and accessible by relevant teams of marketing and sales. It's all drag-and-drop with 1000+ fields available.
The final essential HubSpot feature is scheduling for email and meetings. You are able to schedule emails from within the Gmail app itself, for instance, so that it hits your prospects inbox at the right time.
This is well suited for remote teams and clients in different time zones. The meeting scheduler can be sent to prospects, letting them choose an ideal slot from your/the user's calendar and can be customized to feature your image.
Cost: *Features increase with each level
Free with HubSpot branding
$50/month for 1,000 marketing contacts, no branding
$890/month 2,000 and comes with many added advanced features
2. Monday.com - a Strong Second Option
---
Key Features:
See multiple projects from numerous viewpoints including calendar
Teams: visually project manage and collaborate using customizable workflow templates
Customize templates to match your brand
Code-free atomizations and dashboard reporting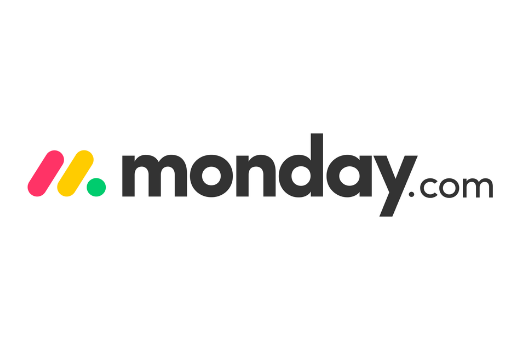 Visit Monday.com
PROS
Great for tracking daily tasks and project management
Supports creative projects throughout full process
Track real estate clients/properties
Let marketing teams track client projects
CONS
Tiers limited on per-user basis (applies to sharing info)
Time & expense tracking difficult
Monday.com Best CRM Review
Choose from a wide selection of ready-to-go templates. Teams can use from the jump, for a range of assignments and tasks.
Each is brand-customizable and adaptable to different business verticals, with teams able to adjust them for their own workflows and work processes, such as KPIs, reveal only most-relevant data, display according to craftable layout designs.
Next is collaboration (includes scheduling and managing) across multiple projects. Monday.com's powerful best CRM in Australia is tailored to multiple teams collaborating on multiple products, for instance new product launches, publishing projects, and wider campaigns.
Get insight into multiple projects at the same time. Managers can add users according to the collaborative section, set tasks for individuals, reporting, see progress in real-time as well as syncing employee hours across departments.
User data is backed up every five minutes to servers. Monday.com also goes through regular third-party audits and system tests, to detect any security gaps and fix vulnerabilities. Traffic is end-to-end encrypted.
On the automation end of things, it's cloud-based and adaptable to many workflows.
Boost team communication and efficiency-varied work management tools are available for files, projects, and tasks from scheduling meetings and time-tracking, to video conferencing and messaging - all inside of the single hub.
Cost: *Features increase with each level
Free for up to 2 seats
$9.53/month seat for basic
$12 for standard, $19 pro
3. Salesforce - Excellent Workflow
---
Key Features
Wide variety of strong CRM management categories: contacts, activity, mobile, pipeline forecasting, automation, etc.
30-day free evaluation
Lead management
Reports and dashboards
Sync files and sharing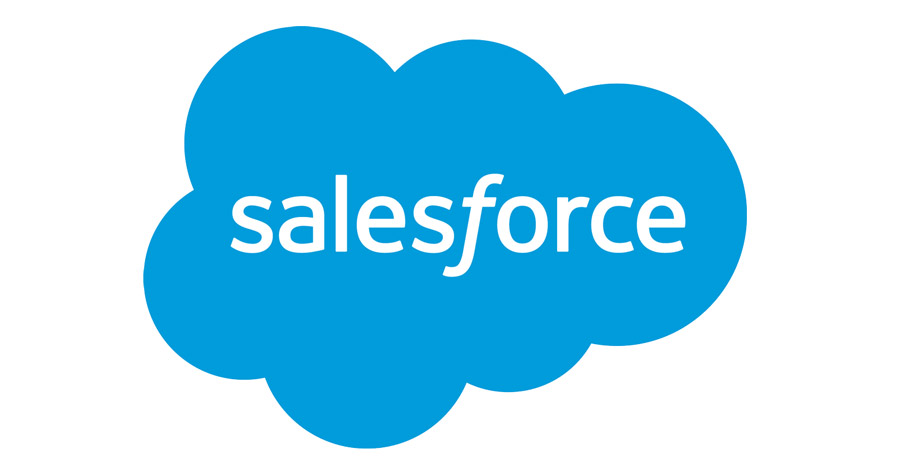 Visit Salesforce.com
PROS
Strong social collaborations and app marketplace
Outstanding workflow automations
Diverse features and deeply customizable
CONS
Steep learning curve
Expensive
Salesforce Best CRM Review
The staple for any top CRM is its contact management services and the ability to access critical client data quickly. Company or team wide - insights, key documents, and contacts or records can be shared across the organization's cloud.
The full account is mobile optimized, letting users retrieve organized data when on-the-go.
Salesforce's reporting, forecasting and dashboarding is filterable by sales pipeline, conversion rates and leads in order to see the state of your business. Fields are drag-and-drop, to bring in what you need in real-time like charts, groupings, filters.
Inbuilt real-time management abilities include tracking team performance via performance-oriented dashboards and integrating and displaying data primed to critical decision-making such as key business metrics and project management tools like email, collaboration, and tasks.
There are a bunch of AI-powered email features that let you amalgamate calendars, contacts, email and sync it with Salesforce Inbox.
Overall, it's mostly geared towards selling smarter and moving deals forward quicker especially repetitive and grouping tasks whether you're accessing Salesforce's features from within an email app, or from Salesforce itself.
Finally is team and customer file-collaboration, whatever the device or location. Files can be tracked, trigger notifications when a new version is uploaded or see most commonly-viewed content.
Peer into the history and comments, and upload multiple files at once through drag-and-drop. As well as typical abilities like permissions, search algorithms according to tags, groups, or library, etc. and versioning resilience against human error and spec inaccuracies.
Cost: *Features increase with each small business level
$25/month for essentials
$75 any size team for sales pro
$75 any size team for service pro
$1,250 full suite for growth
4. Pipedrive - Perfect for Small Businesses
---
Key Features
Used by over 95,000 companies
All-in-one sales platform
Over 275 marketplace integrations
Centralize socialize emails and communications
Sales tracking
PROS
Small business focused
Fluid dynamic interface for POS workflow
Privacy guarantees
Extensive synchronizations with mobile, call and email apps
CONS
Limited bang for the buck in terms of functionality
Lack of tags separating contacts and new leads
Pipedrive Best CRM Review
Pipedrive is all about activity through being better informed so that organizational and employee actions drive deals forward easier, with greater awareness and faster. Their philosophy is "you can't control results."
Automations strip away busywork and duplicative tasks as well as focusing on ways to improve the flow, cut back on expenses, and save time.
For instance, webhooks, contact collection, personalized email templates, robust email tracking, AI-sales systems, etc. And they're integrated widely into marketplaces, including Asana, Slack, Google, Xero and Kixie.
Features stretch across sales, marketing and management so you'll get standard CRM organizing capabilities, for contacts and teams in order to shearing off wasted admin time.
As well as centralizing, sales funnels, target audience comms & emails via the dashboard and more sales reports & insights, revenue forecasts and full workflow.
The interface is geared towards visualizing the sales process as you move deals forward. Fields are customizable since it lets you add deals, modify values, set win probabilities and target close dates.
Also track and organize this throughout the pipeline stage and filter per team, rep, or stage. Color hues can draw your focus on deals that are going cold to quickly glimpse what to tackle first.
As a last note on insights and reporting, these are not all customizable, so that your team can make the insights dashboard as action oriented as possible (focused on business KPIs).
There's an assortment of filters to reveal successful patterns or bottlenecks. Share reporting links with Pipeline users or external stakeholders without accounts.
Cost: *Features increase with each SMB level
$17/month per user for essentials
$34 advanced
$68 pro
5. Zoho - Top-Notch Features
---
Key Features
Workflow automation (professional level only)
Lead management
Contact management
POS and deal management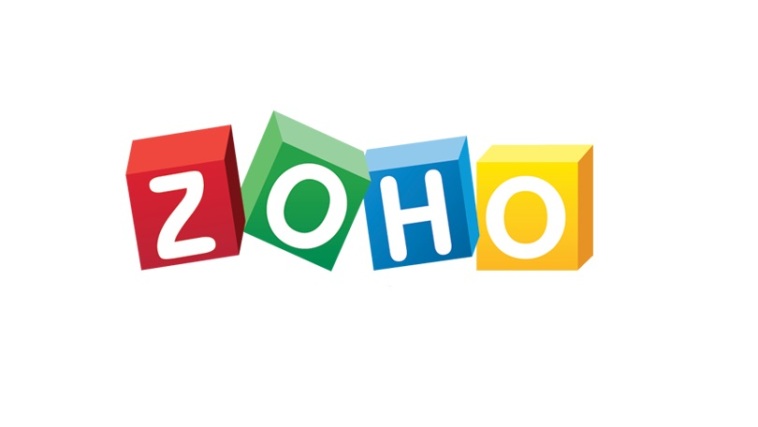 Visit Zoho
PROS
Up to 10 users is free
Gamification options
Industry competitive email marketing
Strong features offerings
CONS
Workflow automation only on Professional level
ZIA voice assistance questionable
Zoho Best CRM Review
Using lead management, use Zoho CRM to capture leads, pinpoint leads more likely to convert, automate lead scoring, and follow-up on opportunities, with natural access to detailed contact data – all available in a centralizing portal.
With deal management, prioritize, monitor, and track deals in your pipeline so that you can close faster, focus on better deals with a higher chance of closure, and quickly access past deal activities and possibilities.
The highly-visual format looks like rolls of tickets assorted by importance and displaying wide-ranging deal components like order type, product, quantity, negotiation values, current deal state, quotes, dates, and company names.
Contact management closes the gap between the support and sales teams. Get a complete picture of customer engagements.
See any notifications from clients in real-time, including things like support tickets, queries and opportunities for retaining existing customers or finding new ones.
Finally, workflow automations are geared towards whittling down time required to fulfil manual admin tasks, so that the workflow is faster and more productive.
This aspect automates sales routines for current and future-added projects, letting you chain and modify multiple rules together for the workflow.
There is some artificial intelligence (Zia Intelligence) backing up this system in order to suggest workflows, find potentially useful patterns in your data based on past decisions and findings, and to offer pre-built workflows.
Cost: *Features increase with each level
Free for 1 user
$49/month 3 users basic
$99, 5, standard
$249, 10, pro
6. Freshsales - Easy Solutions
---
Key Features
Create tailored life-cycle stages for your contacts
Custom automated sales activities
Multi-language and multi-currency
Custom modules for additional data
360° view of your customer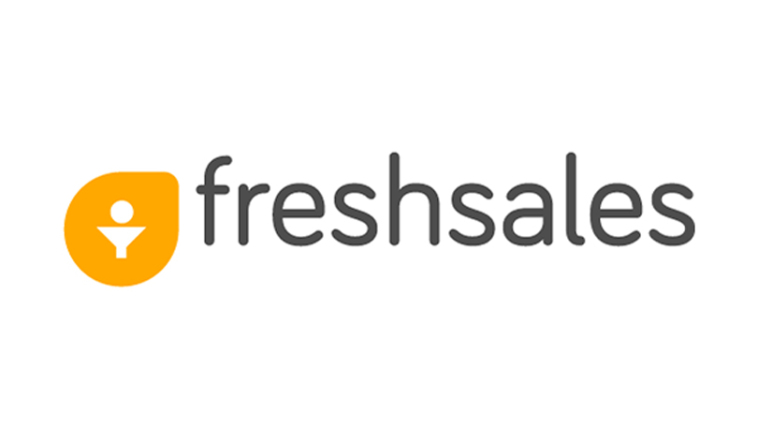 Visit Freshsales.com
PROS
Good at simplifying small business processes
Deeply customisable
Dynamic AI assistant
Diverse integrations to extend functions
CONS
Free plan has no reports
Messy pricing structure
Freshsales Best CRM Review
Freshsales offers deep customizability for your customer data pool, making it especially handy for unstructured data and a rudimentary NoSQL database of sorts with the notable exception of associative documents and files.
Create and assort custom contact fields that include date pickers, checklists, text, and formula fields to store and collect data for your business. Typically, this is useful for businesses who expect to grow in innovative ways in the future.
Automations span across task management (appointments, reminders, tasks, viewing upcoming events, opportunities and activities), workflows (business processes, stripping away admin costs), sales sequences (such as calls, emails, SMS, and other personalized interactions involved in deal closing), and auto-assigning rules (auto-designating leads to sales personnel across locations based on routing rules).
They're widely integrated through email, website business, chat, phone, Apple business chat, across different apps, modules and touchpoints.
Giving you a free year's 360° view of your customer that centralizes the view of internal teams – marketing, sales, and support – in a single point-of-control according to permissions.
Cost: *Features increase with each level
Free for team basic
$16/month per user for growth
$40 pro
7. Insightly - Well-Rounded CRM
---
Key Features:
Tailor engaging customer journeys
Centralize divergent customer data
Integrate your third-party apps
Bolster the data visible to your internal teams
Single point-of-control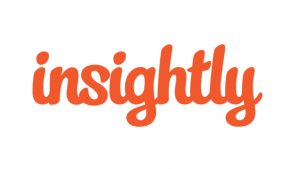 Visit Insightly.com
PROS
Block and toolkit building
Gutenberg is sticking around
CONS
Breakages in compatibility
Automatic rather than optional switch of editors
Insightly Best CRM Review
Build better customer relationships through contact management and organization, including communication activities, history, powerful workflow automations and other associated items.
This view threads into event and task management where calendar events are synced and jobs tracked, to avoid key tasks falling through the cracks.
As with Freshsales, Insightly does seem to mirror the nature of an unstructured database, making it suitable for businesses with increasingly complicated and divergent data there has expansive future potential.
Relationship linking lets you flexibly link different customer records and any-type files from a range of cloud providers that include Google Drive, OneDrive, and Dropbox.
There are over 250 integrations to business apps that are immediately available. Connect cloud storage setups, Gmail, Outlook, calendars, web service APIs, webhooks, and product inventories.
Insightly is a well-rounded business intelligence platform, in that it does the full spectrum of sales, marketing and management – from configurable reporting to intelligent dashboards, real-time highlight cards, and customized report and email scheduling.
Cost: *Features increase with each level
$29/month per user for plus, $49 pro, $99 enterprise
Buying Guide - Why is CRM Growing So Fast?
Gartner found that CRM was the biggest software market in 2017. Gartner's predictions for 2018 came true, with $48.2 billion in global spending on intelligent CRM.
In that same year, Australian organizations and firms spent over $2 billion dollars on CRM software. This represented a 19.4% increase in revenue as compared to the previous year.
It's globally expected to hit the $80 billion mark by 2025; a rapid trend in network level decentralization is a significant contributor to the need for more sophisticated customer relationship management.
In this section, we'll shine a light on practical motivators behind business adoption of CRM systems among Australian businesses.
What Good CRM Software Does
What is considered a staple feature of a good Contact Relationship Management system should vary in scope, according to the provider and your business needs.
But in essence, CRM software facilitates the tracking of contacts, generally in order to nurture customer loyalty and repeat sales.
The technology has advanced radically in recent years, with AI-powered CRM possibly being more important in the future for this software market. This innovation spike in fact explains the explosion in the market.
Beforehand, CRM's were clunky and difficult to effectively integrate – especially for many small businesses.
A good CRM will handle the data that it gathers in a way that maximizes the accessibility of information onto other business platforms, through intelligent software integrations and good device compatibility.
Already a staple of accounting and warehousing, when implemented properly, CRM becomes the spoke around which the customer journey turns smoothly – from the initial marketing impression, to closing the sale, then updating and upgrading services throughout the product development life-cycle, through well-organized metrics.
Building such a strong impression of your services that it eases the next engagement.
When you need a good CRM Australia business-ready:
Your business is growing – you have more opportunities to streamline how you want your business.
Spreadsheets are getting clunky – they're hard to interpret, update, and to sync up with the team.
Notes go missing – meaning customer communication becomes increasingly unreliable or inefficient.
Employee inboxes are filled with valuable input customer information – which has to be rifled through regularly.
What a modern CRM can do for you:
☑️ Consolidate your plethora of data into one place as a single point-of-control. In an increasingly decentralized world, there is more need than ever for intelligent ways of amalgamating divergent information quickly.

CRM software is designed to centralize your company data so that everyone at your organization can peer into all the pertinent data as and when needed – all from a single platform.

This includes contact information (from email addresses to mailing addresses and social media accounts), communication history (such as support tickets), and the customer & purchasing history.

☑️ Optimize your sales pipeline. This includes getting better sales performance data, better predictions, and standardizing the sales process – to train new hires better and so the process isn't rushed or unnecessarily long. Sell faster, sell more, sell consistently.

CRMs can boost your selling power simply because they dissolve many repetitive admin tasks that would otherwise be productivity killers for your sales reps.

Less time is spent distractedly typing away and more time focused on selling. One aspect of this is standardizing your sales process, by creating a formal step-by-step roadmap for deal-closing.

☑️ Make customers the centre of your business. Customer compassion isn't demonstrated in sentiment. It's demonstrated in careful attunement to customer interests and behaviors.

Things your sales reps need to know the right time and right opportunities, that your marketing team needs to deliver targeted content, and your developers for improving the usefulness of your products.

These can take the form of reminders, automated actions triggered by customer decisions, audit trails from social media or your helpdesk, and seeing what is not working.
Poor-Quality CRM Data and Impact on Revenue
"Clean data" arrives in the appropriate format, is highly specific to the CRM input-query, and can be verified. A 2022 survey of over 600 organizations globally, who were using CRM's, uncovered the negative impacts of CRM data on sales.
75% of survey respondents found that poor data quality lost them customers. Another 44% of firms had a 10% reduction in annual revenue as a direct impact of poor CRM data.
Data quality is a key metric when installing CRM. Ensuring good data fidelity boils down to testing and unrelenting awareness.
This is a matter of regularly running repeated tests. And depending on how large your staff and CRM spend are, you should consider hiring a data manager for the full-stack process of CRM data hygiene.
Your hire should be responsible for the full data workflow, including integrated apps connected to your CRM. Additionally, they should lead the automation of data workflows, backups, and protection.
This hire should take place optimally before the evaluation stage, before any purchasing decisions are made.
Salesforce Focus
The most pivotal part of matching up with a good CRM and features is understanding its capabilities and what your sales team actually needs.
Sales is a fast-paced and challenging job, and so your employees could feel weighed down by the very thing you bought to assist them.
This will destroy adoption rates, so you need to know what is useful before throwing more technology into the equation.
Do your homework rather than paying for one of the all-inclusive CRM suites and unlocking every feature. This deeper approach will put the highest burden on you and/or your data manager.
It will wind up saving you resources and increasing your agility. The reason is that those mega CRM packages are more akin to platforms than single tools.
You not only need to integrate their platform, but a plethora of third-party integrations. That adds to your licensing and other expenses.
But solving this problem from the sales perspective will shine a light on the most common tasks. For instance, if a CRM feature process leaves reps flitting through several screens in order to save a note or email, it will only worsen their sales experience.
Take time to become aware of what highest-value feature that will add most to your current systems as they exist now in real-time – if it will.
Observe your sales team, consider the workflow. When evaluating a feature, hone it through consistent tests, reports and adjustments.
Final Word
Deep customizability is generally preferable with a CRM. That doesn't mean trying to customize a ton of features at once. And this rarely works for small businesses. With CRM systems, large integrations involve much more than a simple change in appearance.
It will take a lot of work to get your CRM well-adjusted, but customizability means you can turn off features, so they stay in the background, and focus on the highest priority long after it's smoother than a river stone.
The other major function is using a CRM as the single point of control, or a portal or hub. Look out for the ability to give permissions, so that you can allocate who has what data, when it enters the standardized sales process, and its endpoint.
Best CRM - FAQs
What does CRM stand for?
Content Relationship Management.
Why should you use a CRM?
Mostly to solve customer journey issues such as:
☑️ Your business is growing
☑️ Home-brewed spreadsheets are getting clunky
☑️ Notes go missing
☑️ Employee inboxes are filled with valuable input customer information
What are the 3 types of CRM?
There are three main types of CRM software, which are analytical, collaborative, and operational. Further details:
Analytical CRM: Customer data is analyzed in order to identify patterns that can better-inform businesses decisions.
Collaborative CRM: Shares and amalgamates customer data with external and internal stakeholders.
Operational CRM: Real-time marketing and sales automations for improving your insight into the customer journey.