Disclosure: Aussie Hosting is community run. We sometimes earn a commission when you buy hosting through our links. Learn more.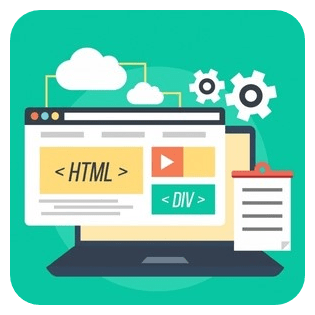 Back in the late 80s and early 90s, when the internet was still new, people would joke that every person would have a personal website someday.
Of course, back then, the biggest hard drive wasn't more than a couple of hundred gigabytes, internet speeds were still measured in double-digit kilobytes per second, and the first Terminator was still a movie that just came out recently.
Fast forward about 2-3 decades and now we have high-speed internet, hard drives capacities that can be measured not only in Terabytes, but 10s of terabytes and the latest Terminator movies were a bit of a disappointment.
Nonetheless, technology has advanced so much that the old joke of 'everybody having their own website' is no longer that funny, and is in fact a reality.
That being said, starting a website nowadays can still be a little bit difficult, not necessarily because one requires a lot of skills, but because there's such a plethora of options out there, from a large variety of website builders to dozens of different cheap hosts.
Put that all together and you get a landscape where building a website can be a little bit tricky, if not downright complicated.
Nonetheless, we must soldier on, and in this article, we're going to look at a couple of different options you have for building a website, so putting good old nostalgia aside for a moment, let us get started.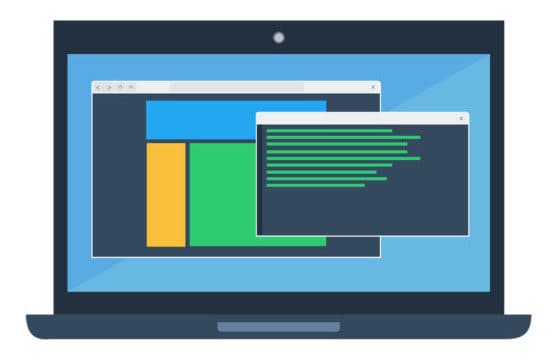 Probably the first and most important thing about a website is the Domain name. Being one of the first things people see, as well as being at the top of the page, it's important to have a good domain.
That basically means that you want a domain that reflects your product, service, or yourself, so take your time and come up with a few options.
We say a few because there are dozens of millions of domains out there, so chances are yours is already taken.
Thankfully, you don't have to go with a .com top-level domain (TLD) anymore, and there are a lot of other TLDs you can go for that may be more suited to you. Things like .space or .shop or even .me. Obviously some will be more expensive than others, and also your specific domain name will also play a part in that as well.
Ok, so let's say you have a domain and you want to register it, how do you do it? Well, the simplest way is to go through a domain registrar.
They'll generally help you figure out if your domain idea is taken or not, and they will also help suggest some different TLDs if your idea is taken. More importantly, they will go through the registration process with that TLD on your behalf, so you don't have to deal with the bureaucracy.
Luckily a lot of hosts and best website builders include domains as part of their package, but there's nothing wrong with getting your own domain independent of them.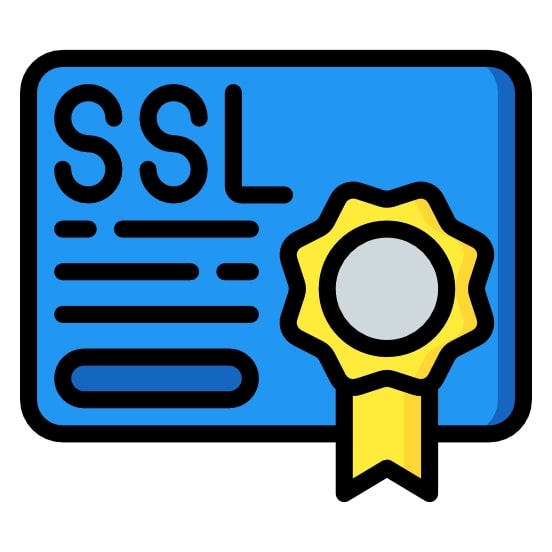 One other thing you should look for is the SSL certificate. You'll probably notice at the top of this page in the URL bar, there is a little lock (depending on your browser), or just 'https' preceding the URL.
This means that the domain is secured and is using a secure connection between yourself and its servers.
Having an SSL certificate for your site is important, not only because it provides security, but because most search engines now rank sites with SSL certificates higher. So it's well worth getting one and spending the extra dough.
So again, how would you get an SSL certificate? Well, luckily this is usually handled completely by your domain registrar. They will either offer it as part of the package or might offer it as an additional service. The bonus is on you to check if you have it or not and if you don't, you can always go get one independently.
Symantec is probably one of the best well-known SSL certificates, but you can also check out Comodo and RapidSSLOnline, the last one being a general SSL store.
Before you check any of these out though, I will warn you that SSL certificates can be expensive, depending on what you're insuring yourself against, and can be as slow as $50 a year up to several thousand.
That being said, you probably don't need the several thousand dollar certificates, and the cheaper ones will do just fine until you grow.
Related Read: Complete Guide to SSL
Alright, so now you have your domain and your SSL certificate, the next step is actually creating a website.
Thankfully, there's a few ways to go about it, from the really easy, to the quite difficult, and it all depends on your resources in time and money, as well as if you have any skills in web development.
---
Lowest Difficulty: Use a Website Builder
Pricing: $8/month - $100/month
Probably the easiest option here is using a website builder that essentially does the majority of work for you. There are quite a few good ones out there you can pick from, and a lot of them already handle the hosting for you, which is a big plus.
Wordpress.com
Probably the most well-known website builder, it powers over 2million websites across the web, along with Wordpress.org.
WordPress.com is one of the best if you're going for a personal website or monetizing through affiliate marketing and ads.
Not only does it make the website building process very streamlined, but it also provides you with a lot of useful tools depending on what plan you pick.
These can be anything from access to thousands of plugins, to SEO and analytical tools that you can use for your pitches. More importantly, wordpress.com handles the hosting for you, and that includes maintenance and updating.
Pricing and Plans
In terms of pricing, you have a lot of options.
While you can make a free account that gives you a couple of dozen themes, the first paid plan is the Personal plan that comes in at $48/year at $4/month, you get the WordPress ads removed.
You also receive a nice storage bump up to 6GBs, your own custom domain, as well as a payment system, paid newsletters, and subscriber-only content.
Of course, the real meat and potatoes start with their Premium plan is $96/year at $8/month and starts to give you some useful tools, such as unlimited premium themes, advanced customization, WordAds, and Google Analytics integration, which is really helpful.
The Business plan is $300/year at $25/month and adds SEO tools, and the ability to install plugins and remove any WordPress branding, which is excellent.
Finally, you have the eCommerce plan which is $540/year at $45/month and adds a bunch of eCommerce stuff, as the name suggests: Payments from 60+ countries, eCommerce marketing tools, and even the ability to offer an unlimited number of products or services.
So, all of this is basically our way of saying that WordPress is a great starter website builder, especially if you want to start small and build large.
Wix
When speaking of eCommerce and business, in the Wix vs WordPress comparison when it comes to a streamlined experience you should go with Wix.
Of course, the downside here is that you don't get as much control as you would from Wordpress.com, but that's not necessarily a bad thing, especially if you just need something simple.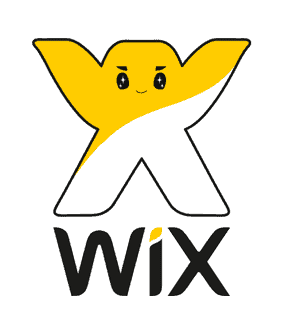 Visit Wix!
More importantly, a more guided experience can help with decision paralysis, and actually get you motivated to finish building your website.
Pricing and Plans
Wix does have just website options, if you aren't necessarily focused on e-commerce, the first of which being the basic plan at $4.50/month and allows you to connect your domain, gives you 500mb and 1GB bandwidth. It also sadly displays ads, which isn't great.
Moving up you have the Combo at $8.50/month and removes the ads, which is great, as well as giving you 2gb of bandwidth, 3GB of storage, and 30 video minutes.
The real potatoes start at the unlimited plan which is $12.50/month, which gives you a nice 10GBs of storage, unlimited bandwidth, and a site booster app, which is . . . an ok thing to have as a stepping stone as well as a few other things.
Then there's the VIP package at $24.50/month which bumps that storage up to 20GBs, with the biggest plus being VIP and priority support, a professionally designed logo, and visitor analytics.
All that being said, we suggest you go for their business & ecommerce options since they allow you to accept payments, provide sales & analytics reports, as well as things like subscriptions, currency conversions, auto-sales tax, and a few other things.
Prices start at $17/month for their Business basic and go all the way up to Business VIP for $35/month, Which gives you 50GB of storage as well as VIP support and priority response.
Weebly
An even simpler solution to Wix, Weebly is mostly there for people who want as much of as streamlined experience as possible.
It is also similarly well geared towards business and eCommerce and has plans for both personal and commercial use.
Of course, the downside is that you give up a ton of control on the design of the website, but if you're looking for something simple, Wix is perfect.
Pricing and Plans
Starting with the persona and small business sites, the cheapest plan is Connect, costing $30/year at $5 a month, and offers the same things as the equivalent Wix package does.
Going up to pro is $144/year at $12/month you also get to remove Weebly ads, a site-wide search function, advanced site statistics, and a couple of payment systems, mostly a shopping cart and support for 3rd party providers.
The first plan for small business and ecommerce is 'Business' which is $300/year at $25 a month and actually adds a bunch of stuff, from inventory management, item reviews, shipping calculator, pop-up notifications, and advanced ecommerce stats.
Finally, you have the Business Pro plan for $456/year at $38/month and it mostly just adds abandoned cart emails and real-time shipping, and about $100 worth of email marketing.
We're not so sure if the increase from Business to Business Pro is worth it honestly, but the option is there if you want an even more hassle-free ecommerce site.
SquareSpace
The final entry here is not really targeted to ecommerce, so much as it is meant to be a website builder for creative people such as artists, musicians, and writers.
Essentially Squarespace tends to function as a portfolio website, although that's not to say that you can't sell yourself or service off of it.
Pricing and Plans
Sadly, unlike the other website here there's no real free option for SquareSpace, although there's a trial, so that's something. The first paid plan is the Personal one for $144/year at $12/month, which gives you a domain, an SSL certificate, some SEO features, a few templates, and some basic website metrics.
Go up to the Business plan for $216/year at $18/month and you start getting some commerce features, such as more advanced website analytics, $100 of google Adword credits, the ability to accept donations, sell products, and even give gift cards, although keep in mind there is a 3% transaction fee.
While considerably more expensive, the Basic Commerce plan is actually great, costing $312/year at $26/month.
The biggest upshot is those transaction fees are decreased to 0% and along with everything in the previous tier, you also get some things like customer accounts, merchandising tools, and stock levels, which is an interesting option.
Finally, the Advanced Commerce for $480/year at $40/month is really great if you've grown your business a lot, or if you want to offer a subscription. You also get abandoned cart recovery, advanced shipping, commerce API, and automatically applied discounts.
Overall, SquareSpace is more targeted to the individual entrepreneur or creative, rather than a small business, and the plans really do reflect that.
---
Which Website Builder to Use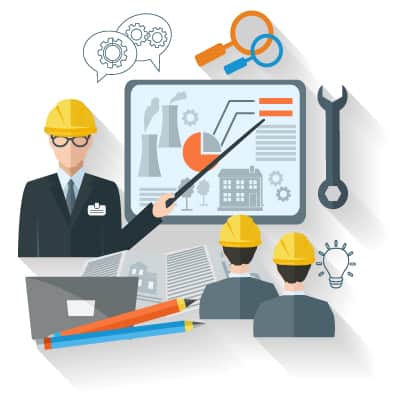 Ultimately that depends a lot on how much time and resources you want to put into building one, as well as your goals for your website.
Wordpress.com affords you the largest amount of freedom and customization when it comes to your site, but of course, that does mean you have to put a lot of effort into it.
Wordpress.com is also somewhat expensive for a lot of the better features, which, fair enough they need to make their money, and the features are good.
Wix is great because it's more straightforward than Wordpress.com and in exchange for a more streamlined experience you give up a bit of control. Wix is also not the best for SEO and analytic tools, at least when compared to WordPress, but then again, no website builder really is.
Weebly is interesting, in that it's a bit of a newer service on the blood and has better pricing for the features they are offering. Similar to Wix, you do give up some control for a more streamlined experience, but that's not a bad thing.
Finally, SquareSpace is the best if you're a creative who doesn't have the experience or time to learn how to use WordPress and the details of commercial techniques. It does handle a lot for you, even though it comes at a steep price, but ultimately you get what you pay for.
We will also say at this point that there are some other website builders out there which you should certainly check out, although we believe the four above are the top in the industry and should be your first go-to. If you don't like their pricing or what they have to offer, then by all means find a different website building solution!
Related Read: WordPress.com vs WordPress.org
---
Final Website Building Consideration
We'd be remiss not to mention that there are actually some pretty good free website builders if you want to check them out.
Obviously they won't be as good as a paid service, but it's a nice stepping stone if you have no real budget yet want to give a shot at creating or starting a website.
---
Option 2: Use a Content Management System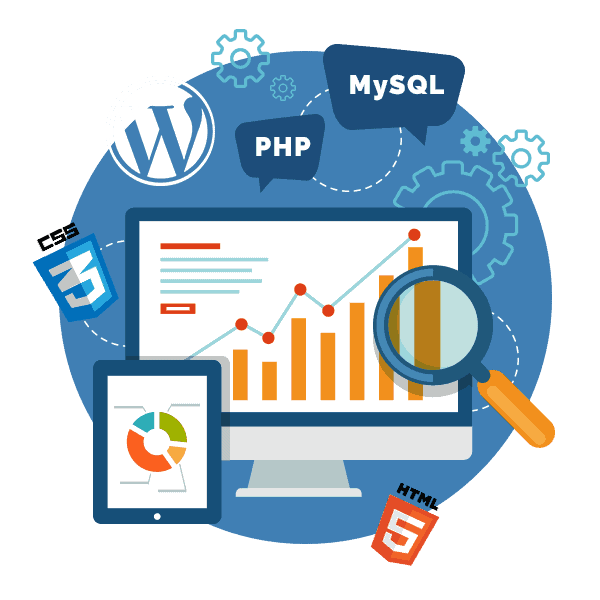 If using a website builder feels like it's taking too much control away from you, there is the option of using a Content Management System.
Essentially this is a framework for a website provided to you by a 3rd party that you install yourself on your own host and manage on your own. It requires a bit more effort and time, but it gives you much more control over everything.
While there are several good options for a CMS like Typo3, Joomla!, and Drupal the one we're going to recommend is Wordpress.org.
"But wait!" we hear you thinking, "Didn't we already cover WordPress?" Well you see, Wordpress.com and Wordpress.org are two different things. Wordpress.com is a website builder and host that handles almost everything for you.
Wordpress.org on the other hand is the open-source CMS that wordpress.com uses. It's a smart business plan for them: Create great software and also provide 1st-party support and hosting.
Choosing a WordPress Host
There are a few good WordPress hosts out there, although Bluehost is at the top of the pack, mostly because WordPress themselves suggest them. Or if you have something against Bluehost, Siteground is also another great suggestion from WordPress.
Either way, the process is roughly the same, since they both have one-click installers that make life easier.
Choosing a Hosting Plan
This bit is slightly more tricky, if only because first-timers may not really know what fits their needs best. Luckily, most hosts provide you with a good outline of the features they offer, as well as some helpful info links to guide your decision-making process.
Now, if you go with Bluehost, it actually has its own section of plans specifically targeted to WordPress. Generally, these plans fall under three broad categories; 'WordPress Hosting', 'WP Pro', and 'ECommerce'.
You can probably guess what the last one is, but the first two essentially cater to people who are just starting out, and those maybe want an extra little bit of help.
WordPress Hosting Plans
The WordPress Hosting plans start out at $3.95/month and go all the way up to $6.95/month. While they don't specifically state it, this is probably a form of shared hosting, considering how relatively cheap it is and the things you get.
Thankfully all plans give you a free domain for a year, plus SSL certificates, so that's handled for you. The pricier plans give you unlimited storage, some marketing credit, and Microsoft 365 access for 30days free.
eCommerce Plans
Ironically, the eCommerce plans are the next step up in terms of cost, and starts out at $6.95/month and go to $12.95/month. Interestingly, it doesn't offer a ton more compared to the first set of plans, except for some domain privacy and protection, as well as setting up a storefront theme for you. That being said if you go for the $12.95/month plan, you do get Bluehost's SEO tools starter kit, so there is that.
WP Pro Plans
Finally, the WP Pro plans throw everything into the mix including the kitchen sink. We're not kidding; an all-in-one marketing center, SEO and email marketing tools, and they even give you better performance, which for the price, basically means you're getting some form of the best dedicated hosting.
The plans start at $19.95/month and go up to a whopping $49.95/month, although you do get a ton of stuff with the last one.
So which choice to go for? That depends a lot on your budget and what you're aiming for. That being said, we generally suggest you start out with the cheaper plans if it's your first time, and then slowly upgrade once you feel you have a hang of things.
After all, if you've never used any SEO or marketing tools, you won't be able to just jump right in from the get-go.
Choosing a Domain Name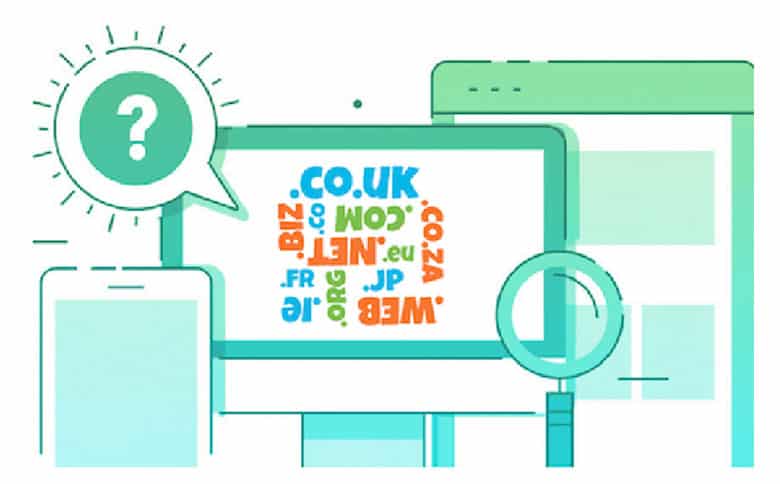 The next step after choosing a plan is picking a domain name. Thankfully this section should already be done if you've been following along so far, but if not, that's not an issue.
Just keep in mind to pick a domain name that is representative of yourself and your product or services.
Most importantly, have a couple of backup options in case the first one you want is taken . . . it will happen.
Installing WordPress
This is actually the easiest part of the whole process since Bluehost provides you with a one-click installer which is excellent. All you need to do is login and click on 'create site' and you'll be started on the process which will ask you for the domain name and whatnot.
If it's your first site and you already got a domain from them, you might not even have to do any clicks and have it already installed, which is excellent service.
Installing Themes & Plugins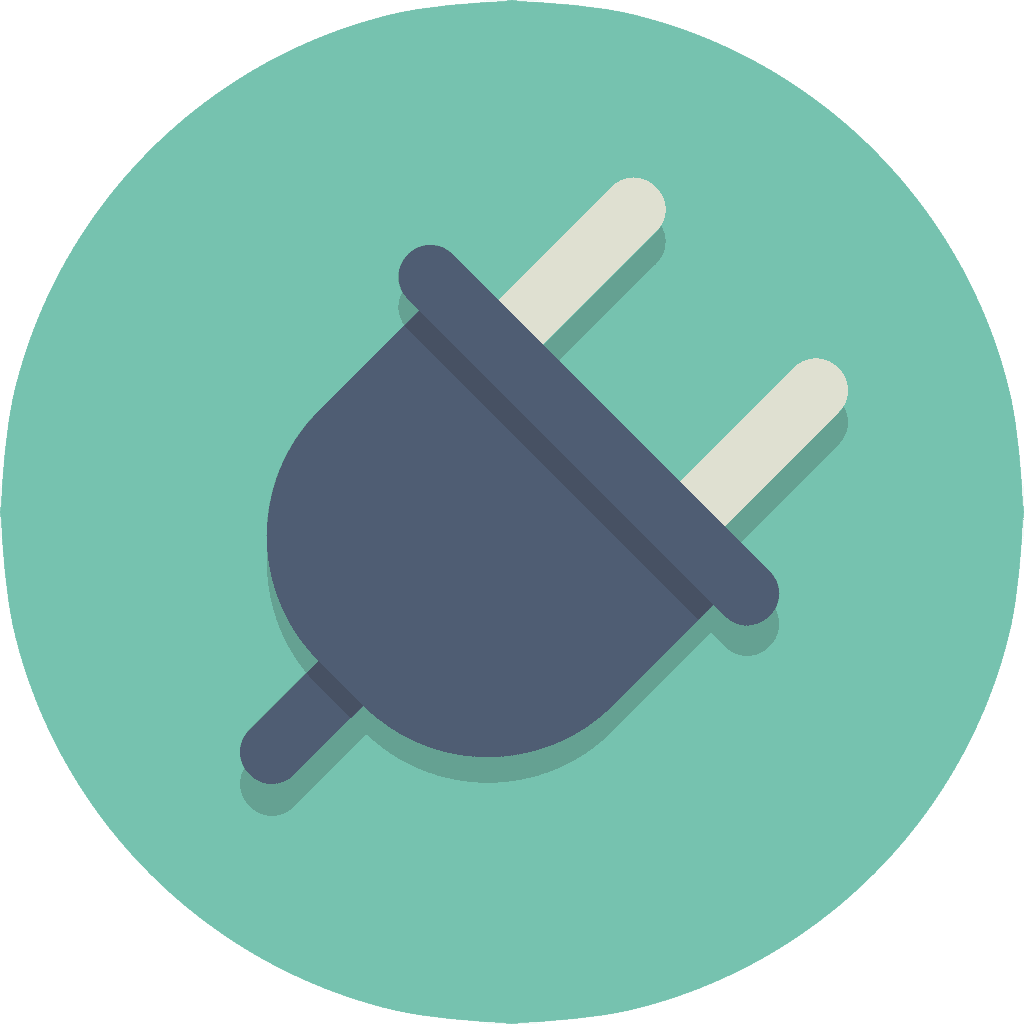 One of the best parts of going with Wordpress.org is that instead of being stuck with a couple of hundred themes that you have to pay a hefty fee for.
You get thousands upon thousands of themes you can pick from.
WordPress Theme Directory
Not only that, but a lot of them are free, especially if you get them from the WordPress theme directory. Once you find a theme you like, installing it is a couple of clicks away.
That being said, it does require some coding knowledge to customize, specifically CSS, Javascript, and/or HTML. This is the biggest downside to Wordpress.org; you need to have some technical knowledge to really get things the way you like them.
That being said, you could always hire a WordPress developer to lend you a hand if it will make your life easier.
WordPress Plugin Directory
Much like the themes, plugins also have a WordPress plugin directory, which you can peruse to your heart's content and which are easily similar to install.
We will say at this point that you don't necessarily have to rely on the themes and plugins from WordPress. There are dozens of sites that offer both themes and plugins, for free and for a cost, and you can find almost anything you could ever want, including SEO and marketing tools.
Again, this is the double-edged sword of Wordpress.org; you get unlimited access and choices, but it requires quite a bit of knowledge to set up.
---
Option 3: Build it From Scratch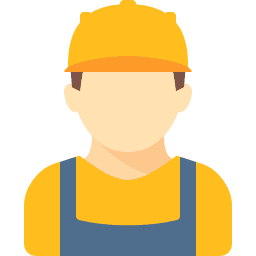 If you need complete control over your site, and the options so far don't seem to be doing it for you, then having a website built from scratch is an option. Of course, the big problem here is that it's a massive draw on time and effort.
That's mostly because you'll likely have to hire a developer to do it for you, maybe even more than one, as it's a massive undertaking.
Using a Web Design Agency
One great option is to go with a website design agency. They can be slightly more expensive, but at least they're streamlined and will likely have a good portfolio to show you. Not only that, but they will do a better job of telling you what your price you should expect depending on what you would like to get done.
A more complex site will cost more than a simple one, and it will also tend to take longer and longer times.
Generally speaking, there are three 'levels' of web design agencies you can opt for:
Offshore Company
These types of companies exist in developing countries where the cost of living isn't as high. That means that if you're paying in dollars, euros, or an equivalent currency, the exchange rate is high enough that each dollar you spend goes a very long way.
In general, you can expect these companies to charge between $10-$30/h of time spent.
Small Web Design Company
These companies are in more developed countries, but are maybe just starting out and therefore are trying to have competitive pricing. Another upshot is that you generally have a higher guarantee of good quality work, as compared to an offshore company.
These companies tend to charge between $50-$100/h spent, which is a considerable step up in price, but also in quality.
Big Web Design Company
If you have a truly gargantuan concept or idea for your website, you might need to hire a bigger design company, one that can not only build your site, but handle things like SEO, marketing, content writing, and so on.
Essentially they are the top end of the web development agency scale and as such tend to charge $100-$150+/h. Also, it generally tends to be several dozens if not hundreds of hours, so budget accordingly.
Do it Yourself or Do it For Me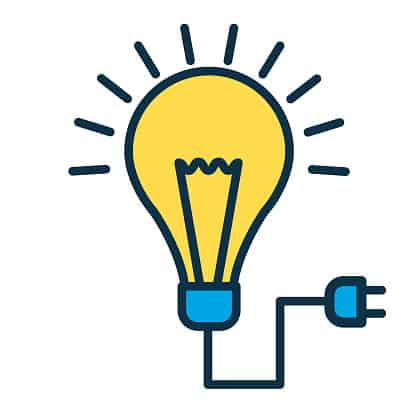 Another option if you have the skillset is to just DIY the thing from scratch, but if you have those skills this part won't interest you much.
We'll look at 'do it for me' which is basically hiring people directly to build the site for you, rather than going through an agency.
Generally speaking, there are four types of people you'll want to hire:
Front-End Developer
This type of developer essentially makes sure that the viewer-facing portion of the website works and functions efficiently.
Things like drop-down menus, links, moving elements, pop-ups, really anything that is related to practically using your site as a user. As you can imagine, there's nothing that will scare off potential visitors as a site that is difficult to use.
Back-End Developer
The complimentary side of a front-end developer is a back-end developer and as you may have surmised, their whole job is to make sure all the behind the scenes stuff works.
Shopping carts, accounts, inventories, any MYSQL tables you have, general optimizations for speed and performance, a whole host of important things. Again, having a website that is slow to respond is not going to be enjoyable for a potential visitor.
UI/UX Developer
This one is a bit more esoteric and creative, but basically the point of this developer is to create the interface for your website. This can be anything from the choice of colors and themes, to how the header and buttons are arranged.
A lot of people might ignore this type of developer, but they are incredibly important for having an attractive and engaging site, so ignore them at your own risk!
CMS or Admin Panel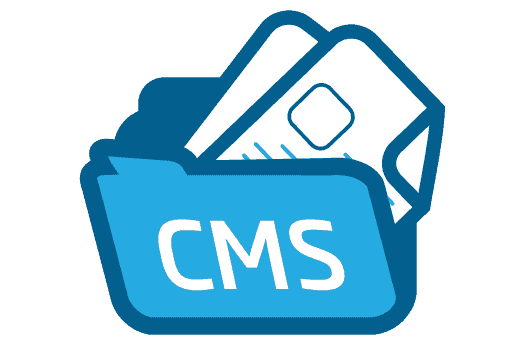 All websites, even ones built from scratch, require some content management system and admin panel that will allow you to do things without constantly dealing with the code.
This bit goes hand in hand with a WebMaster, somebody who is in charge of your website and making sure that everything runs smoothly.
This isn't so much a developer job as an ongoing job, but it's important to keep it in mind.
More important than all of that is your ability to manage and lead a project. Doing something as complicated as building a website from scratch is difficult, and there's no point in spending so much money if it's never going to get off the ground.
We don't tell you this to scare you off, but to advise you to maybe think about doing a couple of courses on website management and project management, just to increase the chances of your website building doing well.
Regardless of which method you chose to go for creating your website, there are a few things you must do to remain competitive with other websites
Basic Website Design Tips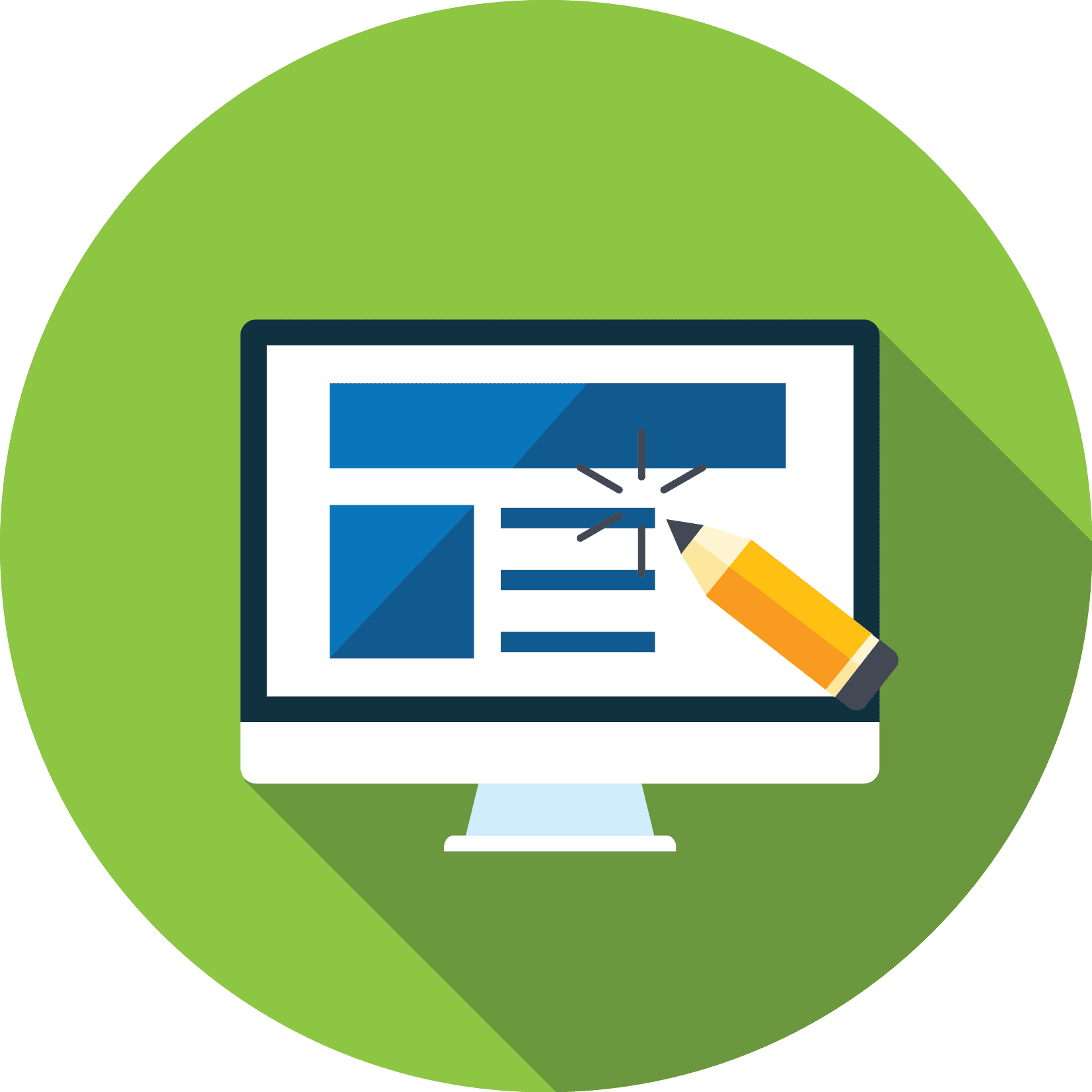 For starters, you must have a 'home' 'about' and 'contact us' pages, and if you want you could even combine the last two together.
By making navigation to contact you front in center, it makes it easier for people to potentially buy your service or reach out to you for customer support.
The same concept applies to a good home page, and a home page button; being able to go to the front page quick is always very useful.
Secondly, make sure the artwork looks good. That doesn't mean 'don't make it look silly', you can absolutely have simple, silly, and fun artwork and UI as long as it's sharp and well done.
If you are going to do design on your own, take a look at our website color scheme guide for a better understanding of what colors will represent your content the best.
Similarly, you want to make sure that your website copy is excellent and done by a professional copywriter or content writer, they'll know the best way to sell it for you.
Thirdly, always test and look at your pages before making them live. It might have worked hundreds of times before but this one time it might not, so keeping an eye on things is important, especially if you have other people doing the work.
On the same note, make sure to maintain your website and keep it up to date, whether its themes, plugins, or the framework you use for it.
Basic Website Marketing Tips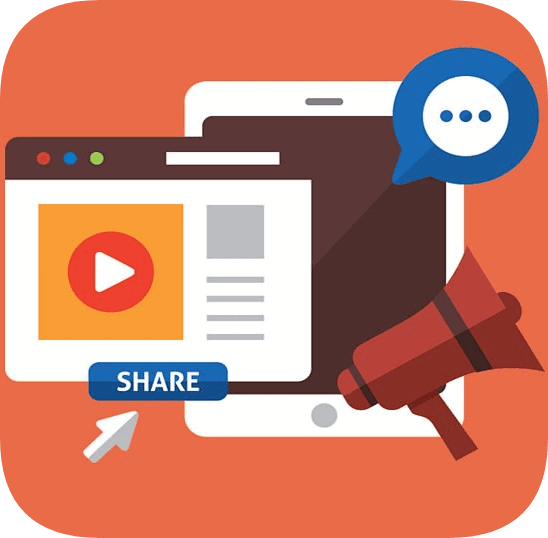 Social media ads, especially Facebook, Instagram, and Tik Tok can really drive traffic to your site. The most important thing is to properly analyze the product or service your selling in relation to the target demographic.
For example, Tik Tok and Instagram generally have younger followers, whereas Facebook has an older cohort. The type of product or service you sell should factor into that distinction.
Speaking of social media, you need to get on Twitter and use those hashtags. It's not as big a thing as it used to be, but twitter is an excellent place for brand marketing and some PR fun. I think we've all seen one or two of the Wendy's Twitter roasts and all the fun stuff following it.
We're not saying you have to do that of course, but having good community outreach, especially if you're creative, is very important for sales.
Along with a Twitter presence, you should consider having a Facebook page/account, that way you can post your products or service on a variety of different groups. Of course, we do put the caveat here that you should only do it on groups that accept that kind of marketing.
Otherwise not only will get removed from the group, but you might also potentially alienate potential customers.
Finally, email marketing services are very useful, and can even be turned into a subscription-based service if you have a good list. More importantly, it can be used to funnel paying customers into additional services they might enjoy. This is a win-win situation for everybody, so definitely don't neglect your subscriber list.
As you can see, there's a lot of different ways to go about building a website, whether you have a lot of budget or no budget, or whether you have the skills or you don't have the skills. The most important thing to keep in mind is to not go too fast and start out somewhere that you can actually properly utilize.
There's no point spending dozens of dollars a month on a site or hosting plan where you won't be using the tools that provide you.
The second thing to keep in mind is that building the website and getting it running is both amazing and rewarding, but that's only half the battle. After that, you really need to get started on marketing your site and getting the word out, especially if you're going to be relying on it for a main source of income.
Even if you're generally a shy person, you have to put yourself out there or failing that, hire somebody to do it for you.
At the end of the day though, just know you've joined the ranks of millions of other websites, and whether its a personal site or Shopify site, you've become a part of the world wide web.