Disclosure: Aussie Hosting is community-run. We sometimes earn a commission when you buy hosting through our links. Learn more.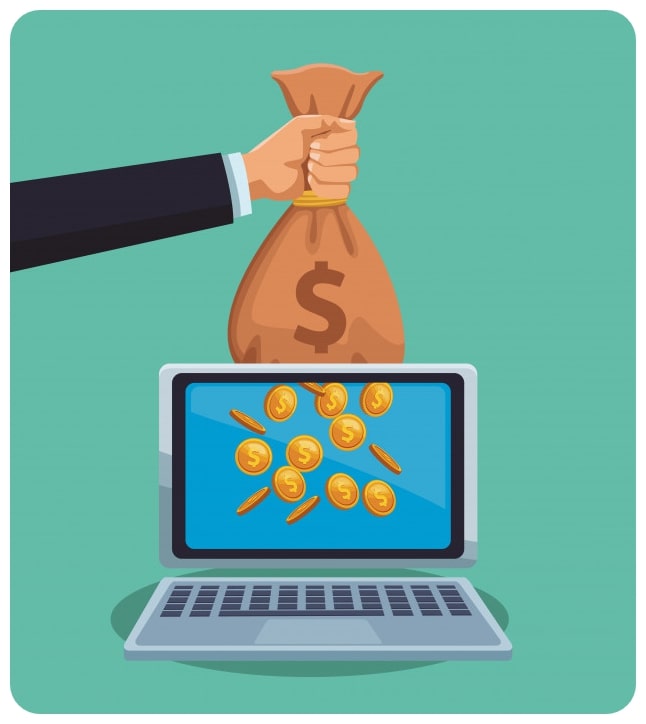 In the modern era, you no longer have to hit the pavement to find and hold down a job in person to make it by. In fact, more and more people are realizing that it's possible to make plenty of money online: enough to both survive and even thrive.
This being said, the intricacies and complexities of online moneymaking are still a little murky – those who do make it are often mum about how they manage to rake in plenty of cash through online work.
With COVID-19 rampaging through the economy, we thought now would be a good time to explain how you can make money online and provide you with some tips in case you need to make the most of your time indoors. Let's get started.
Related: Best Web Host for Small Businesses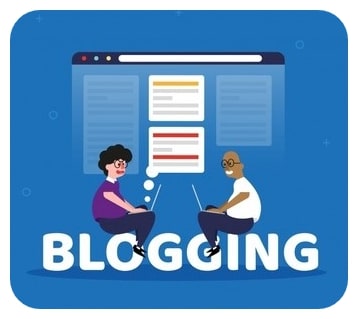 Blogging is one of the most common ways you can make money online, and for good reason: it's also one of the easiest. All you need is a quality web host to support your website and you're good to go.
The great thing about blogging is that you can write about just about anything. You can have a hobbyist blog, an educational blog, or any other kind of online space tailored to your interests or business.
But more importantly, there are multiple ways you can make money through blogging. For instance, you can monetize your blogs through "cost per click" or "pay per click" advertisements.
These are essentially banners or other ads that you place within your content or the sidebar of your blog. Every time a potential reader clicks on the advertisement, you get paid for the click! Naturally, this monetization model fits some styles of blogs better than others.
You can also sell private advertisements, particularly if you have a business partnership with another online presence or organization. Or you can use affiliate marketing within your blog's content – more on that later.
There are even more ways in which you can monetize your blogs. For instance, if you want to know how to run an online business, you can use your content to market your own products or services. Or you could sell memberships for your organization or business.
Blogs can help you build credibility, divert people to your online store, and produce many more customer conversions than if you relied on traditional advertising methods.
All in all, blogging is first on our top ways to make money online because it's the most versatile and something you can attach to virtually every other money-making method. Adding blogging to your list of "things you do for your online brand" is always a smart idea.
While it's not likely that you'll be able to use your blog to make enough money to live on by itself, blogging is so ubiquitous because it's a critical part of any digital endeavor.
Related Read: How to Start a Blog
Recommended Web Host: HostPapa
To keep your blog 'alive', you need a web host. Even the best free web hosts aren't good enough for a website that makes tons of money.
However, there are some great deals when you look at premium hosts.
We at Aussie Hosting recommend HostPapa to bloggers who are just starting out due to it's starter discount and ease of use.
Recommended Website Builder: Wix
When it comes to managing your content and designing your blog, you might want to grab one of the best website builders out there.
It's possible to circumvent this step, but not without extensive design and SEO knowledge.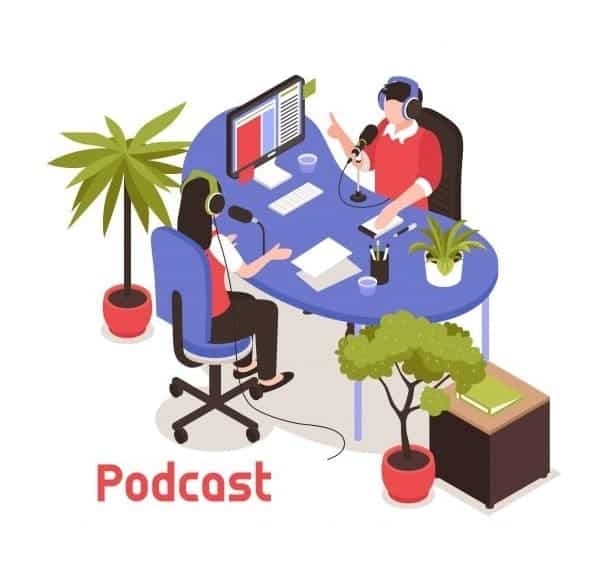 Podcasting may not be as commonplace as blogging yet, but it's sure to catch up sometime soon.
More and more people these days are starting their own podcasts for many of the same reasons as they would a blog:
to talk about their interests

to promote their online businesses

to gather followers for their overarching digital brand
Podcasts are a great way to connect with your user base and gather potential new visitors for your main website or eCommerce business. So you can monetize a podcast in many of the same ways that you can monetize a blog.
Affiliate marketing is one example, or you can use your podcast to talk about your paid-for content and get new subscribers or members for your brand.
But podcasting comes with its own monetization methods you can potentially take advantage of. For instance, podcasting allows you to directly receive payment via sponsors and advertising campaigns.
If you've ever listened to a podcast that was reasonably successful, chances are that you also heard them plug another business or product sometime over the course of the episode.
This is advertising or sponsorship in exchange for payment from another online business or brand. It's something you have to refine your delivery of over time, so you don't feel "bought and paid for" by your listeners or your loyal subscribers.
But it is a good way to bring in some extra income and form successful business partnerships with other organizations.
Educational Podcasts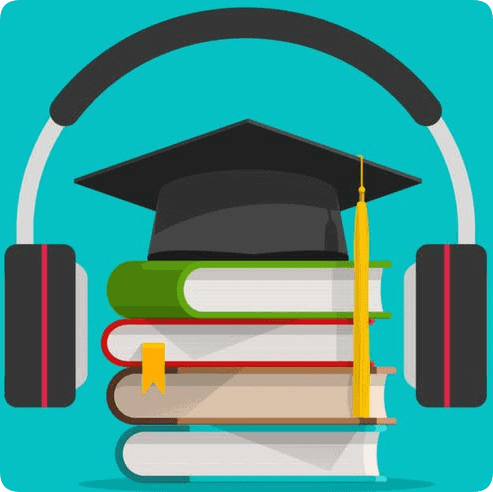 You can also use your podcast to provide a service or an educational course. These podcasts will be paid for rather than free, so you'll likely need a bunch of members or subscribers in order to make some serious scratch using this method.
But it's still a good way to make money if you are primarily interested in educating people or selling your expertise in a more direct format.
Finally, podcasting can also bring in income via coaching and consulting episodes. Again, this will have you make podcast episodes that people pay for in exchange for direct advice or consulting experience. So you need to have a skill or expertise people are willing to fork over cash for.
But overall, podcasting can be a great way to make money online if you enjoy the media format and want to form a more direct connection with your user base
---
#3 Utilize Freelancing Platforms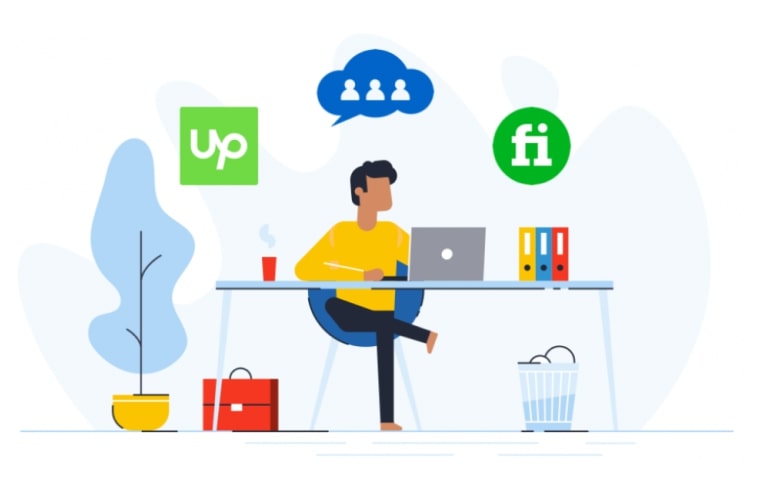 These days, the workforce is on track to be made up of about 50% freelance workers rather than traditionally employed workers in the near future.
This is a staggering shift from former employment trends, and it's something you can take advantage of… provided that you have a skill that others may be willing to pay for.
Platforms like Upwork, Fiverr, Toptal, PeoplePerHour, and many more are online marketplaces where freelancers and hirers alike can convene and look for one another.
Freelancers can create portfolios demonstrating their expertise or completed projects in whatever field they have skill for, and employers can look for skilled freelancers to complete their jobs.
This is an attractive option for many compared to traditional employment given the difficulty of breaking into some job sectors or fields. It's also a way for workers to take charge of their daily schedules and run their own business without feeling like they aren't being paid what they're worth.
You can find freelance work for:
Writing

Web development

Coding

Teaching

Painting or drawing

Much more
The trick, of course, is that working online as a freelancer also brings all the responsibility of success or failure on your shoulders.
The freelance life isn't for everybody, but it is a viable way to make money online over the long-term, and even as a career, if you manage to build up a platform and portfolio that can net you consistent work. It's an attractive option for many because of its flexibility, freedom, and accountability.
The above-mentioned platforms all have their positives and negatives, but be aware that many of them take small fees or cuts from your profits as a cost of using their platform to connect with employers.
As you gain experience and credibility, it's likely that you'll be able to avoid using these platforms entirely and rely on your own connections within your industry. This takes time, however.
There's an entire online industry for those with the skills and desire to teach English to others.
As English (alongside up-and-coming Chinese) is the most important trade language in the world, there's a huge number of international folks who want to learn how to read, write, and speak English more capably.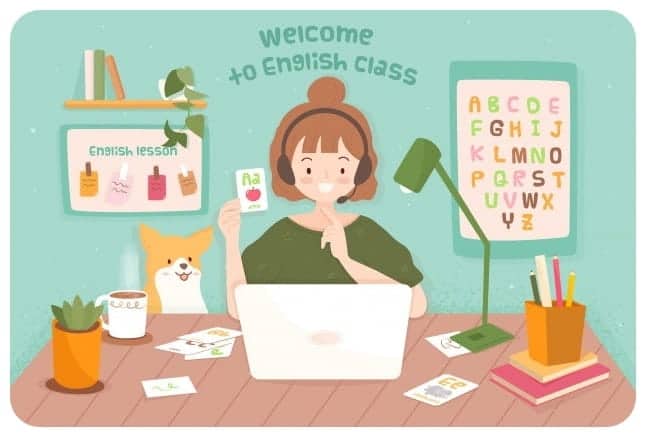 Starting your online English teaching career is a lot easier than you might think. Obviously, you have to be fluent in the language and be able to prove this when applying for an online teaching job.
You'll also likely need to become certified, at least if you want to land a gig at a reputable English teaching company instead of a shadier site.
There are a few different English certification programs you can take, the most popular being TEFL, TESL, and TESOL, which stand for Teach English as a Foreign Language, a Second Language, and to Speakers of Other Languages, respectively.
Once you are certified, and you have a great computer with a stable Internet connection and a webcam, you can apply for teaching jobs. There are plenty of quality sites that will hire those with English fluency and bachelor's degrees, like Teach Away or VIPKID.
How much can you make? It depends on your experience and how much you are willing to teach. Some online platforms like DaDa (which hires English teachers to instruct Chinese students) pay up to $25 per hour depending on your experience level. Others may pay less but provide more consistent work.
The great thing about teaching English online is that you are largely in charge of your own schedule and have the freedom to travel while you work.
It's certainly a lot less stressful than teaching in a real classroom environment! Depending on your living arrangements, it's entirely possible to make enough money to live off by teaching English online, at least once you have enough experience and credibility with a site.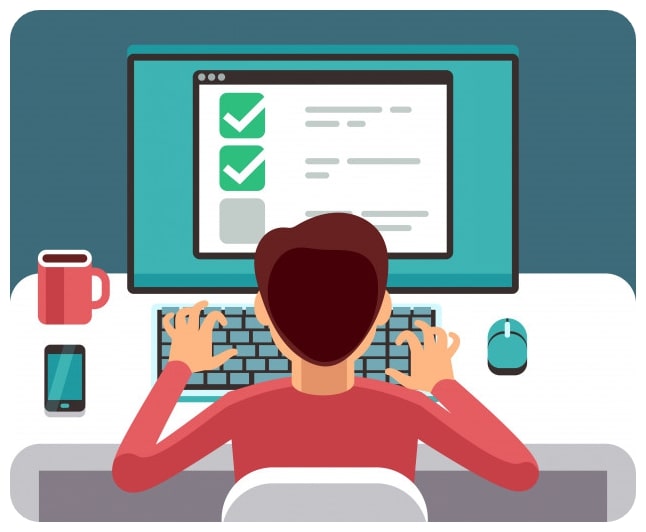 On the flip side, there are more moneymaking methods that are based online that can't really be used as a single income source.
But doing paid surveys is a great way to make some side cash, particularly if the activities you'll be paid for are ones that you'd be doing anyway on your downtime.
In a nutshell, companies like Swagbucks, Toluna, and OnePoll are all organizations that hire people to take surveys and perform other tasks, like watch videos or browse using certain apps, for the purpose of data collecting and market analysis.
These companies then take the survey responses or the viewing habits of their users and get money from advertising agencies and marketing companies.
How much can you make? Not much. All of these survey-taking sites award you proprietary points or "stars" or something similar, which can then be turned in for Amazon gift cards or even direct cash via a distribution platform like PayPal.
Most of the point-to-dollar schemes have really high ratios; for instance, 1000 of a platform's points might only add up to about $10. Considering that surveys can sometimes take upwards of a half-hour to complete, this means you might only net $10 or less per hour when completing surveys using these platforms.
This being said, completing said surveys is a viable way to make extra income if you're bored and would already be answering surveys and otherwise spinning your wheels online.
It's better to make a little side cash than be making nothing at all, as least in our eyes. Furthermore, many of these websites have additional bonuses and other prizes you can benefit from if you use them consistently.
The key to making a good amount of money using survey websites is to go for the shortest, most efficient surveys you can find and complete as many as possible within a set amount of time – say, a half-hour.
Do this a few times a week and you'll have enough money to eat out an extra time per week, all without putting in too much effort.
---
#6 eCommerce – Sell Stuff Online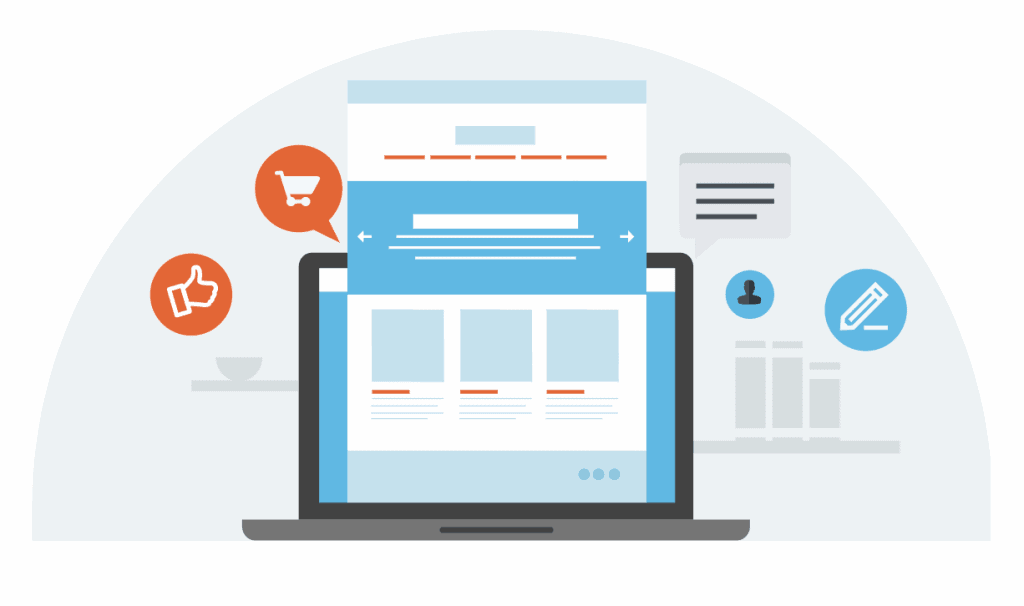 Like we mentioned before with blogging and podcasting, you can also use e-commerce as your primary online moneymaking method.
The fact of the matter is that online markets are booming in terms of opportunity and potential, particularly compared to brick-and-mortar markets (and especially in light of COVID-19).
You can run an e-commerce store that sells just about anything, ranging from custom-designed T-shirts to your old model collection to custom drawings if you have some artistic ability.
You can also make a top-of-the-line eCommerce platform fairly easily through WordPress or other free website builders, many of which come with eCommerce functionality built into their designs.
They may also use plug-ins that help you analyze user traffic and visitor habits so you can better optimize your website for conversions (i.e. visitors who wind up spending money).
Of course, the trick to any business where you sell something is that you need to have something worth buying. That means making your content or products yourself or coming up with a business arrangement with a manufacturer, with you acting as a kind of middleman or marketer.
Furthermore, your eCommerce store will always need some exposure and marketing, even if you make the stuff yourself. That means paying for advertisements that are spread across the Internet, or by using the above-mentioned platforms like blogs and podcasts to advertise your own website.
If you're making some kind of online store in any capacity, you should be bolstering your online brand and spreading your presence as far and wide as possible, anyway.
Knowing how to start an online store will give you an advantage on the market.
It's also a good idea to focus on a single niche of products, like drawings of people in a particular style or something similar. The Internet is a big pond, and you're more likely to get lost if you sell something generic or something that everyone else can make easily, too.
There's another alternative to making money through e-commerce: using an existing platform like Etsy, particularly if you sell artistic or homemade products. There are plenty of jewelry makers, woodworkers, furniture crafters, and artists who use platforms like Etsy exclusively as their sole source of income.
This can be a very viable option if you always wanted to open your own store but don't have the desire or income to secure a physical location, or if you think you have a better chance of selling your wares through the digital marketplace of the Internet.
Recommended eCom Platform & Hosting: Shopify
Not only the best eCom platform but also the absolute best eCom host out there - we recommend Shopify.
It's fast, reliable, and perfectly designed for anyone who's looking to open an online store, no matter what kind of goods they're selling.
---
#7 Learn a Trade – Web Design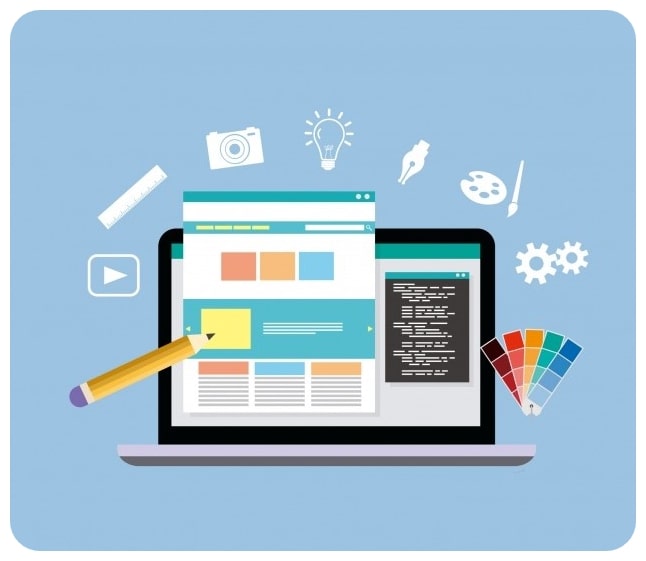 Web design is one of the most in-demand trades you can learn, but it's also one of the hardest to make money from because the field is somewhat inundated with new professionals.
That's why many web designers are looking to freelance platforms like Upwork and striking out on their own.
Learning web design if you don't already know how to do it is still a good idea, and it's a great way to make some money online.
While there are plenty of new web designers out there all advertising their skills, it's equally true that there are plenty of new clients cropping up every day in need of talented web designers.
By learning this trade, you can at least make some side cash in addition to your main source of income or eventually even transition to becoming a web designer full-time.
Making money successfully in this way requires many of the same skills and much of the same determination as being any kind of freelancer. You'll need to reach out to clients proactively and eventually cultivate a network of trusted clients, so you have consistent work coming in at all times.
You can also use many of the same methods above in order to spread word of your skills or create a portfolio. Making a blog demonstrating all your web designing skills is a good idea, as it gives potential clients a window into what they can expect for their own project.
Furthermore, you can make money as a web designer by selling stock graphics. If you don't have any jobs to take care of for a client at the moment, you can always draw up stock graphics and sell them to small business owners or stock image websites like Unsplash.
The great thing about stock graphics or other templates is that they are always needed for new websites, and you can resell them over and over. They don't necessarily net a big profit for every sale, of course, but it's still a good side source of income.
---
#8 Learn a Trade – Web Development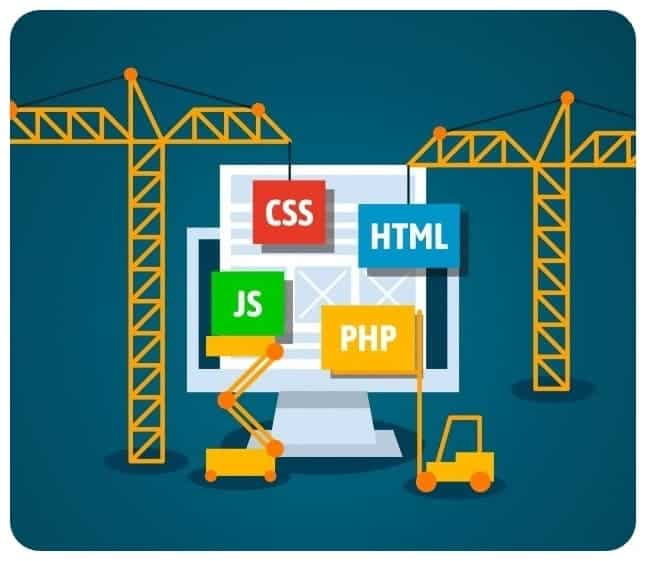 Similarly, you can learn to be a web developer, which is another of the most in-demand trades you can find these days.
You'll need to join freelancing platforms to start in most cases, unless you somehow have a healthy collection of ready to go clients under your belt when you quit your day job.
This is especially true if you're learning web development from scratch or need to take online classes or college courses to get the necessary skills in your head.
Regardless, you can make quite a bit of money online through web development.
It's in demand everywhere you look since new websites are popping up all the time. Even better, the demand for highly skilled and competent web developers is much greater than you might think.
Remember the glut we mentioned? That's mostly made up of low-cost web designers and developers. This often results in subpar work, so many small business owners and even larger agencies are willing to pay higher prices for great results.
To that end, we'd recommend specializing in something as a web developer, whether it's a particular platform, a few different coding languages, or a certain type of website.
You should also certainly make a blog demonstrating your skills in a portfolio, especially since, of course, your skills can be shown through how the blog in question is created.
Living the freelancing life as a web developer or designer certainly comes with its challenges, even though there are plenty of benefits (like the ability to wake up whenever you please). You'll need to maintain constant discipline and be able to stay on task even when the work gets tough.
Furthermore, you'll likely need to put in plenty of extra hours "off the clock" in order to build up a successful clientele and acquire enough "street cred" that you end up getting repeat business instead of having to use the freelancing platforms mentioned earlier.
All in all, making money online for being a web developer or designer is entirely possible, and likely quite profitable, if you put in the work and have the skills to make success happen.
Learning these trades now is a great idea, as these skills are likely to become more valuable as time goes on. If you are interested, learn more about website development costs.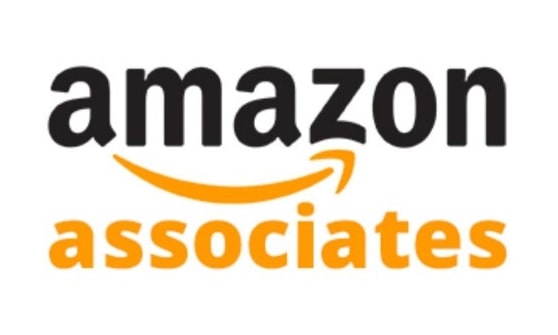 We talked earlier about how you can use affiliate marketing through your blog or podcast to make money. Let's dive deeper into this moneymaking method now.
In a nutshell, affiliate marketing means that you advertise or otherwise discuss a product from a seller on your web platform or blog and provide a link to said product.
If a visitor clicks on a link to that product/makes a sale, you get a very small cut of the profits. Pay per click ads are variations of affiliate marketing since you make money based on how many visitors you redirect to the advertiser's website.
Affiliate programs are agreements between bigger marketplaces like Amazon where they pay you to send people to their products. Joining these programs is pretty easy and doesn't take a lot of effort, but making consistent cash through affiliate programs is a bit more difficult.
For starters, customers are very aware of how inundated the web is these days with low effort "reviews" of products that are only designed to generate clicks. It's a much better bet to be patient and only advertise or review products or services on your site that are worth the time… and are ones you actually believe to be useful.
Furthermore, you'll need to do some marketing research and figure out what products or industries are currently in-demand. It makes no sense to draw up a backyard summer equipment blog when it's fall and will soon be winter.
You'll also need to constantly be coming up with new affiliate links to tie to your advertiser or marketing website.
New products are always coming out, and ensuring that your blog has enough new content to keep people clicking and checking out recommended products means you'll need to spend money to make money by hiring copywriters or media managers, or otherwise come up with the content yourself.
All in all, it's unlikely that you'll be able to make affiliate marketing your only source of income unless you run a plethora of blogs all dedicated to this income type.
However, you can use affiliate marketing in conjunction with your blog, e-commerce store, or podcast to draw in listeners, readers, and customers across the same main content channels. This "multi-stream income" model is very successful for those looking to make good money online.
---
#10 Become a Social Media Manager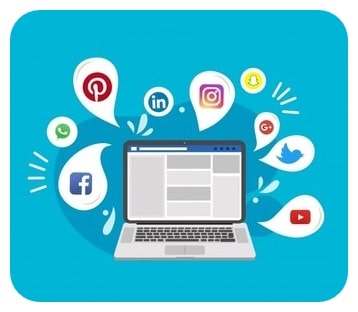 Lastly, you can make money online if you harness your knowledge of social media and sell that skill to those who aren't as adept at handling their online presences or platforms.
These days, social media is one of the best drivers for customer conversion and maintaining successful online reputations.
As a result, managing social media is an in-demand skill. This doesn't just mean you need to know how to work your own Facebook page.
You need to have significant marketing and public relations knowledge – a degree in these fields certainly helps when looking for one of these positions.
You'll also have to know how to juggle multiple social media accounts at once and come up with marketing or public relations campaigns.
But it's very much a route to good money if you know what you're doing and if you enjoy handling social media matters already. Social media is, indeed, a fascinating subject when viewed through the lens of human psychology.
Most successful social media managers pick a few platforms to specialize in and advertise their skills through a portfolio like with most other types of freelancers. But freelance social media managing isn't your only pathway to success.
You can also find this as a "traditional job" if you have the qualifications and required college degree (which is usually in communications, marketing, or something similar).
This is an effective way to make money online because your job almost entirely takes place within the Internet. You'll likely have a very flexible work schedule whether you go freelance or traditional, and you'll perform most of your work from the comfort of your computer chair.
All in all, it's a moneymaking method that is likely to become even more common and in-demand as companies continue to transition online and receive more of their customers from digital channels.
---
5 Tips on Making Money Online
All of the above strategies are great ideas regardless of your experience level, although, of course, folks with some experience will have a bit of a leg up. Regardless, here's a handful of tips you can use as you try to make money online.
Work Through Multiple Income Streams.
We touched on this a bit before when we talked about making money through surveys, but it's very true that you're unlikely to make enough money to survive on through a single method above.
This remains true even after you've been at it for a little while. The trick to making consistent money online is by pursuing multiple income streams at the same time, getting a little bit from each. It might all add up to more than what you expected.
You Should Always Be Chasing Your Next Opportunity
There's no denying that online work is a "gig" economy – that is, there's always another job you should be seeking out and another opportunity to earn some scratch that you should be locking down.
It's very rare that you'll be able to make so much money from a single job or with a single blog or podcast that you can rest on your laurels. If you don't mind hustling and working five days a week (or more), working online can be quite lucrative indeed.
Keep All Your Profiles and Accounts Interconnected
This doesn't mean using the same password for all your accounts or websites (in fact, you should always do the opposite!). But it does mean you should take every opportunity to interlink your various online endeavors with one another.
For instance, your social media profiles should all have links to one another on their main page. But you should also include links to your blog, podcast, e-commerce store, or any other online page you put your name on.
If people like what you do in one spot, the chances are good that they'll check out your other sites and maybe even give you business.
Remain Professional
Contrary to popular belief, the Internet is not erasable. Treat everything you type like it's written in ink, as reputation can follow you around for a long time.
We'd strongly recommend maintaining a professional demeanor at all costs in whatever moneymaking endeavor you decide to follow. It's easier to get repeat business, to get jobs from references, and start a new podcast or entertainment venture if your reputation is professional, friendly, and respectable.
Always Be Learning New Skills
The Internet is a much more malleable and diverse workplace than the real world because of the plethora of content and the sheer level of innovation that drives its evolution. You should always be learning new skills and leveraging them to make money and boost your online success.
Don't just learn to code; always be learning how to code in new languages and keep abreast of new coding developments.
Do You Pay Taxes When Working Online or Freelancing?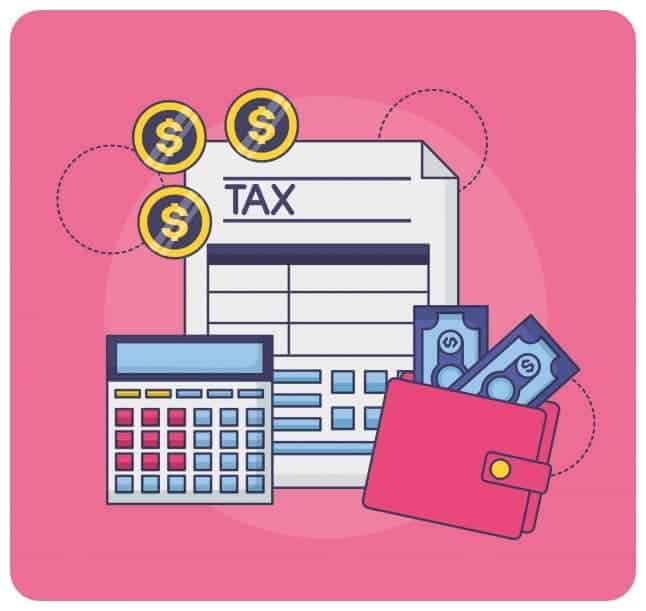 Yes! Many online workers or freelancers get tripped up when they begin earning money primarily through the Internet because their taxes aren't automatically deducted from their paychecks like they normally would be.
But just because your employer doesn't take out your taxes automatically doesn't mean you don't owe the government at the end of the year.
Instead, any money you earn online, either through an independent venture or through freelance work, needs to be reported to the IRS, and an appropriate tax amount needs to be deducted.
The easiest way to do this is to simply wait until the end of the year and file your taxes. You'll report your total income, and the IRS will quote you what you owe them come February. However, this is likely to be a pretty significant sum.
You'll need to save up the money all year and live well below your means, at least for the first year when you don't know exactly how much you'll be taxed. This can be tricky for many, especially since most people are used to having access to all the money in their bank account because taxes are taken out automatically in most places of employment.
Or you can pay quarterly taxes, which will have you tally up all that you've earned in a given quarter (say, January to March) and pay the IRS every few months. You end up paying the same amount in total, but each payment is a smaller bite out of your bank account and it's a little easier to handle.
We'd recommend doing this if you can manage it. In fact, even if you pay the IRS the wrong amount, you'll still likely pay less overall because you won't get hit with a "late payment" fee at the end of the taxable year.
You can find a worksheet to learn how to calculate your quarterly taxes and how to make payments directly to the IRS via direct deposit through their website.
What Are the Most Successful Online Businesses?
There are a few key online business models you can try to emulate if you want to maximize your monetary success.
The first of these is undoubtedly the basic blog business model, or even the blog network model. In a nutshell, running an online business where you keep multiple blogs flowing with content can net you a significant monthly income in affiliate profit alone.
This does mean you need to either write tons of content or hire copywriters to do the writing for you, but it can lead to serious success if you find the right marketing niche and end up generating a lot of clicks.
The thing about blog networks is that you can easily interlink them with one another, driving traffic in a self-sustaining cycle throughout your websites.
You can also make money through blogs with marketing or promotional campaigns, or team up with other bloggers and corporate organizations.
Running blogs as a business is becoming more and more a mainstream career idea. Almost anyone can jump in and find success, which is why it's one of the most popular options out there.
But you can also run an online business by selling digital products. We're talking e-books, songs, WordPress plugins, themes, art, and more. People are really putting a lot of effort into making the best online spaces they can, and if you can provide content for those spaces, you can make a tidy profit.
Granted, this isn't exactly passive income, as you need to put the work in to create all of the products described above. But it's a great potential career and online business if you like to create in the first place.
Finally, running your own freelance business, with either writing or another skill like coding or web design, is a great idea. This is the best online business you can choose if you have an independent spirit and want to take responsibility for all your success.
We touched on the idea more in-depth a little earlier, but it can potentially yield great rewards if you put in the time and have the skills to back up your portfolio.
How Do I Find Proven Online Business Models?
In short, you find out good models by Googling whatever it is you're thinking about starting and looking at the top results.
The Google search algorithms automatically filter the most successful websites to the top. Naturally, the websites that you click on first will be working through good online business models. Do a little bit of economic sleuthing and take a look at what the top-ranking sites are doing, and consider how they might be doing it.
You can also continue to read guides like this one, which breakdown various online business models and moneymaking ideas. But more often than not, figuring out which online business models are the ones you should emulate is as simple as thinking about what works for you and what websites you like to spend time with.
For instance, have you ever seen a portfolio for a freelance web developer you really liked? Check out their pricing model or even send them an inquiry email asking about a business proposition. You can take what they respond with and think about how that business model might be translating to success for them.
What Online Business Should You Start with No Money to Invest?
There's a variety of online businesses you can start without any money to invest whatsoever:
Freelance writing is an easy example; all you need is an English education and basic writing skills. You can join a platform like Upwork and apply for writing jobs there. Or you can use sites like Textbroker, which are

truly

free in that they don't require you to "bid" for jobs.

You can also become a web designer and start your own business through a similar format, using freelance platforms to get jobs. Technically, you do need to spend some money at first to get an education in web development or design.
Become an artist through Etsy or another platform. If you have artistic ability, it won't cost you a dime to start leveraging that skill and begin selling your wares across the Internet.
Making a blog business to start can

theoretically

be done without spending any money, although you'll need to search high and low for a great web hosting platform that has a free package without any weaknesses or strings attached. Chances are you'll eventually need to shell out some cash to upgrade your storage or website-building capabilities, but you

can

begin without a dollar to your name.