Disclosure: Aussie Hosting is community-run. We sometimes earn a commission when you buy hosting through our links. Learn more.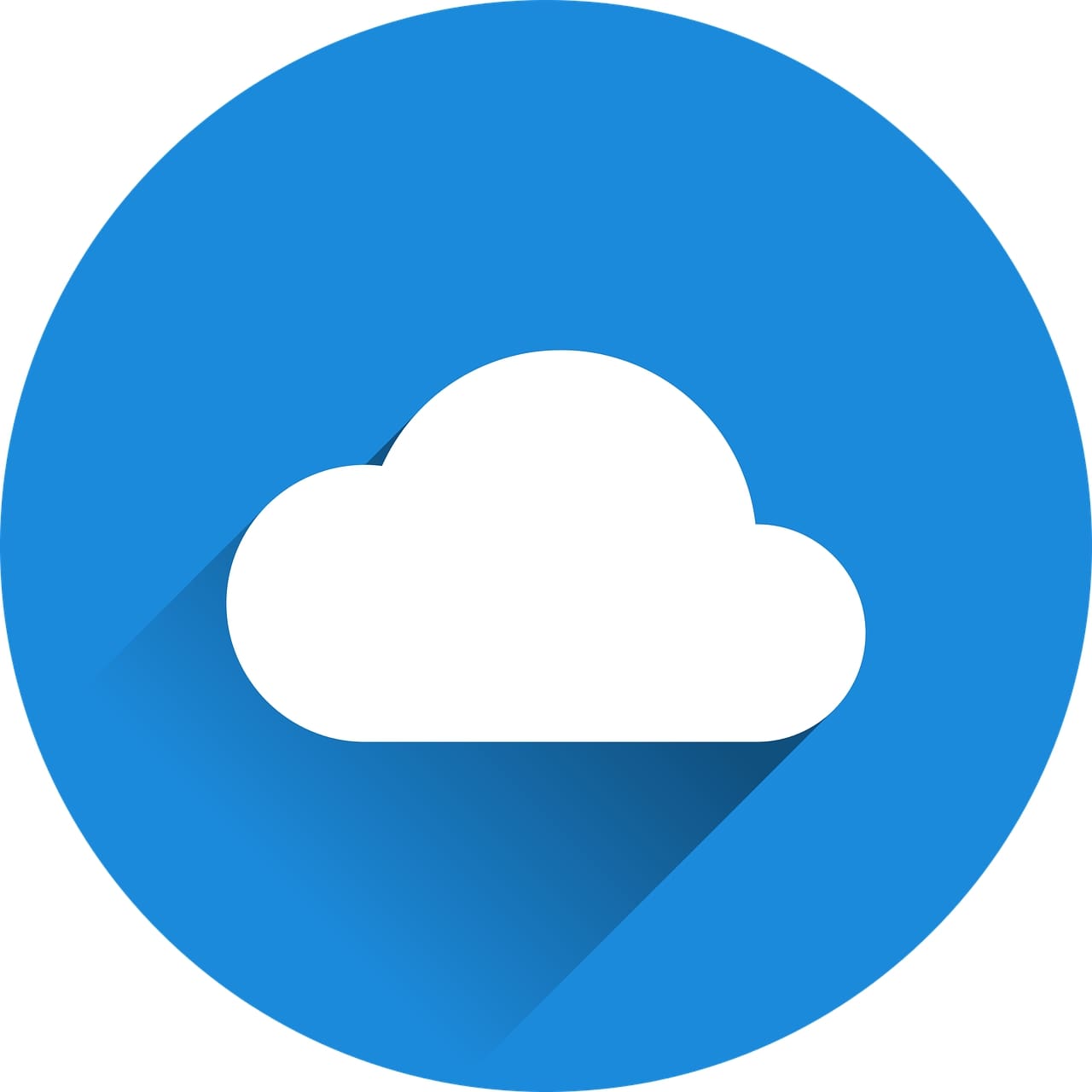 Going back a few years, when people thought of cloud storage, they likely thought of Dropbox. The once-revolutionary technology changed the file-sharing game.
Before Dropbox or any other similar service, people shared and transferred their files through flash drives or floppy disks.
Now, these physical tools are on the verge of becoming obsolete. Similarly, Dropbox is not the only well-known cloud storage solution available.
Today, there are several alternatives to Dropbox—some of which are cheaper, and some are arguably better.  
Similar to how people look for free website hosting, many people want free cloud storage. That is, they want to find the provider who provides the best storage services for the least amount of money. The following 7 cloud storage providers are the best
Dropbox alternatives are available in terms of free storage, premium features, and pricing options.
---
1. Mega
Best Security Measures 🛡️
Key Features
Encrypted
High Transfer speed
Source code is public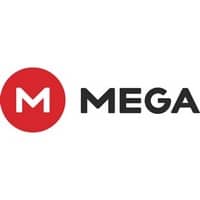 Click Mega
Pros
GDPR Compliant
Great Free Options
Servers are based in EU
Cons
Customer service isn't very reliable
Users who are looking for a good chunk of free storage should look to Mega. By signing up for a free account, you get 20GB of storage making Mega one of the most generous cloud storage providers.
Beyond the attractive free storage, Mega keeps up with other Dropbox alternatives with end-to-end file encryption and audio calls, video calls, and an innovative Mega chat feature. On top of the advanced encryption, you can set passwords for all your data.
With your Mega account, you can access your files from anywhere with an internet connection. You can quickly and easily upload your files, share files, backup data, set expiration dates on file access, and password-protect shared links. What's more, Mega offers desktop applications, mobile applications, browser extensions, and its own Mega command line.
Pricing and Plans 💵
Mega provides several pricing options for individuals and businesses. Individuals can sign up for the Pro Lite plan for $5.93 per month and receive 400GB of storage and 1TB of transfer or the Pro I plan for $11.86 per month and receive 2TB of storage and 2TB of transfer. Businesses have several more options for pricing as it's dependent on the number of users, storage, and transfer quota.
For 3 users, 3TB of storage, and 3TB of transfer, businesses will pay $17.82 per month—an ideal plan for small businesses.
---
2. Google Drive
Integrated With Google Services⚙️
Key Features
Great for beginners
Great price
Working offline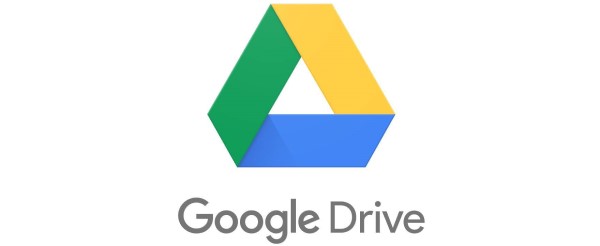 Click Google Drive
Pros
Great free version
Easy to use
Integrated with Google Office Suite
Google Drive is another leading name in cloud storage. Anyone with a Gmail account is likely to have used Drive as your Google account comes with 15GB of free storage across all Google services such as Gmail, Drive, and Photos. Google Drive is used by both individuals and businesses to improve file-sharing collaboration. The service can be set up to use across your laptop, desktop, tablet, and mobile device.  
One of the most attractive aspects of Google Drive is collaboration. If you're working with a team on a set of documents or sheets, each member can be working on the same document at the same time. Furthermore, you can provide users with different levels of access to your documents. You may allow them to edit, comment, or only view your documents.  
Another attractive feature of Drive is how user-friendly it is. You can upload a Microsoft Word document or an Excel sheet and, it'll immediately be converted into a Google Doc or Google Sheet.
Pricing and Plans 💵
To upgrade your Google Drive storage, you'll have to sign up for a Google One plan. The basic plan costs $1.99 per month and includes 100GB of storage. For $9.99 per month, you can get 2TB of storage. 
---
3. pCloud
Cheapest Cloud Storage 💲
Key Features
Cheapest cloud storage
Highly integrated backups
Collaboration tools with backups

Click pCloud
Pros
Cheapest Dropbox alternative
Free version
As an encrypted cloud storage solution, pCloud offers attractive features with competitive pricing and an excellent free plan. By signing up with pCloud, you get 10GB of free storage. Like with all other cloud storage providers, pCloud provides access across all your devices and makes file sharing and collaboration seamless.
pCloud is also known for its top-class security features. Files undergo client-side encryption and are locked under several layers of security features including user password protection. 
Users who have a variety of files to store can take advantage of some of pCloud's more creative features. For example, your pCloud account can be configured to upload new photos automatically. It also comes with a built-in video player and audio player.
Pricing and Plans 💵
pCloud provides premium tiers for individuals, families, and businesses. Individuals can pay a single fee of $175 and get 500GB of lifetime storage. For a one-time payment of $500, families can get 2TB of lifetime storage with 5 authorized users. Businesses have a different pricing structure—for an annually billed fee of $7.99 per user, businesses receive 1TB of storage per user, teams and access levels, and 180 days of trash history.
---
4. Sync
More Features Than Dropbox 🧰
Key Features
Very Secure
Great option for both personal and business use
Support for working with large teams

Click Sync
Pros
Cheap
More features than Dropbox
Free Trial
Sync is an aptly named cloud storage solution that allows users to share their files across all devices. Sync has nicked a top spot of Dropbox alternatives thanks to its security features. All files uploaded to your Sync account are encrypted end-to-end ensuring there will be no unauthorized access to your files.
Furthermore, users can set passwords and expiration dates for file sharing, receive email notifications when files are accessed, and even set upload capacity limits.
For Sync users who wish to share files with people outside of their organization, the process is stress-free. You can share your files and provide access to anyone, even if they don't have a sync account.
Pricing and Plans 💵
With a Sync account, you get 5GB of free storage. After that, you'll need to upgrade your tier. The cheapest option comes at $5 per month per user and includes 1TB of storage. If you need more than 1TB of storage, you can opt for the Unlimited plan which includes unlimited storage, custom branding, and phone support all for $15 per month.
---
5. Box
Great Sync and Storage Options 🏆
Key Features
Sync with multiple devices
Advanced tools for business
Integrates with MS Office 365
Pros
Easy to use
Among the best options for teams
A favorite in the business world, Box is an advanced cloud storage solution that provides unparalleled security features. Box comes with advanced security controls, data residency, password-protected files, auto-expiration, intelligent threat control, industry compliance, and more.
Additionally, Box provides permission control settings similar to what Google Drive offers.
Beyond the professional-grade security, Box can handle large files and folders, something many other cloud storage options lack. The system also integrates with over 1,5000 applications allowing for a superior user experience.
What's more, users can automate various workflows like contract management to improve day-to-day business workflows.
Box also offers several add-ons to improve business operations. Users can take advantage of Box Governance to set advanced retention policies and legal holds on content or Box Zones to manage data residency obligations across various locations.
Pricing and Plans 💵
You can sign up for Box and pay $15 for the basic Business Plan which comes with unlimited storage and unlimited users. Alternatively, businesses can explore the Enterprise Plus plan—a variably priced plan where features can be customized to reflect business needs.  
---
6. OneDrive
Official Microsoft Cloud Storage 👍
Key Features
Integrated with Skype and Outlook
Integrated with Office 365
Servers all around the globe
Pros
Integration with Windows 10
Great Customer service
Cons
No Linux integration (Obviously)
If you're a Microsoft user, you likely are already aware of OneDrive. This cloud storage option is a strong competitor to Dropbox for several reasons. To start, OneDrive is Microsoft—that alone is a good justification for people to use it.
OneDrive integrates seamlessly with Microsoft Office making file sharing across devices the norm. What's more, OneDrive provides advanced features such as Personal Vault and expiration dates on shared files.
The Personal Vault is an added security layer to your files. To use it, you have to set it up on each device you use. The addition of expiration dates to shared files is an attractive feature for people who want to provide file access to others for a limited amount of time.
Uploading documents on the go with OneDrive couldn't be easier thanks to document scanning via your mobile device. Use OneDrive on your phone to scan and save receipts, notes, business cards, or any other documents to your cloud account.
Pricing and Plans 💵
Users can sign up for a free account and receive 5GB of storage free. From there, you can upgrade to a OneDrive only paid account for $1.99 per month and receive 100GB of storage. For families who want OneDrive in addition to Microsoft 365, you can sign up for a family plan with 6TB of storage, Office applications, and up to 6 users for $99.99 per year.
Businesses who want Microsoft 365 and OneDrive can sign up for the basic plan at $5 per month per user. The plan includes 1TB of storage per user, various Office applications, Microsoft Teams, and more 
---
Cloud Storage Buying Guide
Deciding which Dropbox alternative is best comes down to a few key considerations—how secure are your files, how much space do you get and at what cost, what other standout features you receive, and ease of use and accessibility.
Read the following considerations and determine which points are most important to you. Each cloud storage provider listed above will have areas where they excel in and others that are passing.
Security 🛡️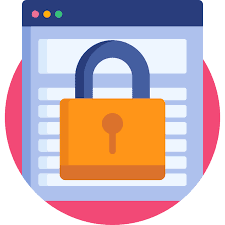 Security should be one of the first points of consideration everybody has when it comes to purchasing and using online services. Online security is more important now than ever before, and it'll only continue to grow in importance in the future.
No matter what you're storing—whether it's important legal documents or family vacation photos—you should ensure that it's protected and backed up. As you look through your cloud storage options, read about what security features the providers have in place. If you see that one of the options has a reputation for providing enterprise-level security—such as Box—you will know that your files are in good hands.
Storage Space and Costs 🏷️
Naturally, when searching for paid cloud storage solutions, you'll want the most bang for your buck—the most amount of storage for the least amount of money.
Each cloud storage option will provide a free tier where you can get some amount of storage for free before you need to upgrade. If you know that you don't need too much storage, you can search for options that provide generous storage before you'd need to upgrade.
Mega is known as one of the best free-tier cloud storage options as it provides 20GBs of storage to users with a free account.
On the other hand, if you're a family or a small business, you'll likely need to explore the paid options. Be sure to consider how much storage and how many users are covered by each plan.
Standout Features ℹ️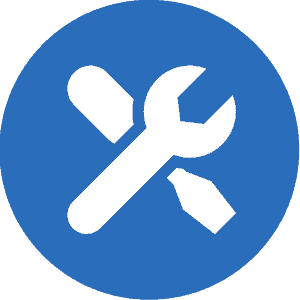 Each cloud storage provider likely has some features that stand out. Beyond offering secure, online storage, many Dropbox alternatives provide desktop and mobile applications, special document upload features, 24/7 support, and more.
For some examples of standout features from the providers listed above, Microsoft OneDrive comes with Microsoft 365 applications when you pay a yearly fee. It also offers the use of these applications for families.
With Mega, users have an end-to-end encrypted chat feature that allows team members to have a secure, real-time chat option while collaborating on the same file.
Take some time to go through each option to see what additional features are offered that could benefit you, your family, or your business.
Ease of Use and Accessibility 📂
As with any technology, you want it to be user-friendly. That means your cloud solution provider should be intuitive and easy to use. What's more, it needs to be accessible. By storing your files on the cloud, you expect to be able to reach them anywhere.
As such, you should make sure that the option you like best has applications for windows, mac, iOS, and android and that it can be accessed through an internet browser.
Furthermore, if you plan on sharing your files with others, you'll want to know if they need an account or if anyone can access your files. Some cloud storage providers, like Sync, allow anyone with internet access to collaborate on your files with link-sharing.
Similarly, Google Drive is known to be one of the best collaboration tools as it's intuitive, and many people are already comfortable using Google products.
---
Frequently Asked Questions
We made a list of short questions and useful answers that you might want to have answered before you invest in your cloud storage.
What Is Dropbox? ❔
Dropbox is a company and a solution for cloud storage. With an account, you can safely upload, store, and share your files with coworkers, friends, and family. The main goals of Dropbox are to simplify and improve remote work, enhance collaboration, organize your files, track documents, and more.  
Do I Have to Pay For Dropbox? 💰
Dropbox offers 2GB of storage for free accounts. If you need more storage, you'll have to upgrade to a paid account.  
What Are the Best Dropbox Alternatives? 🥈
There are countless alternatives that each have pros and cons. Google Drive, Mega, and pCloud are some of the best options. If you're a regular Microsoft user, OneDrive is a great Dropbox alternative.
What Is the Cheapest Dropbox Alternative? 📉
It all depends on how much storage space you need. Mega is a good place to start for users who don't want to pay for their storage as it offers 20GB of storage before you must pay for more.
---
Final Thoughts
Although Dropbox is one of the most well-known and trusted cloud storage solutions—complete with website backups—you should still explore other options.
Thanks to innovation, ever-improving technology, and creative thinking, there are countless Dropbox alternatives today. Whether you're a business, individual, or family looking for cloud storage, you have an array of competitively priced and highly secure cloud storage options.
You Might Also Like: