Given how popular online stores have become, it's no surprise that platforms such as Wix and Shopify have risen in popularity. Of course, the question then always turns to "Which one of these platforms is the best?". 
Well, the truth generally tends to be "whichever platform serves your need the best!"
That may very well seem like the easy way out, but when you have two platforms that are pretty evenly matched, the question always comes down to use-case. In this circumstance, Spotify is the market leader in digital stores with large inventories, while Wix is generally more suited to smaller businesses that work on a service model.
Either way, it's important to take a look at what each website builder has to offer in terms of services, features, and performance.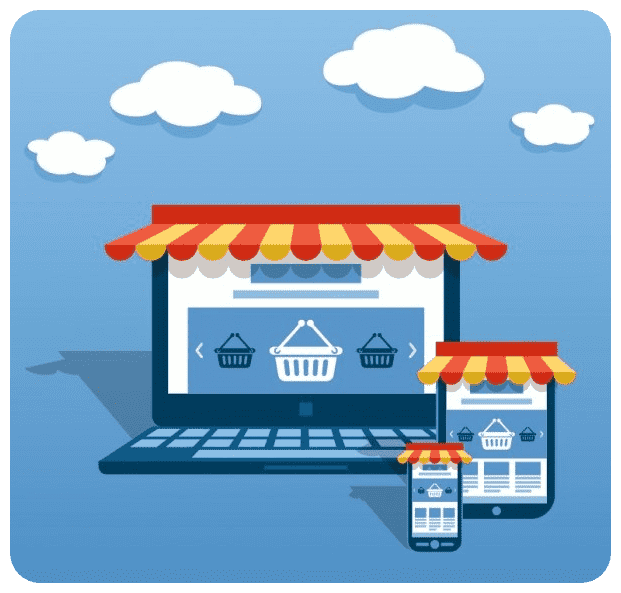 Of course, one big aspect of any eCommerce platform is how easy it is to set up and actually use. 
Interestingly enough, even though Shopify is the top contender when it comes to having an online store, its depth doesn't get in its own way. Building a page from scratch is relatively simple with just a few clicks, and adding inventory is just as easy and straightforward.
Not only that, but they have a bunch of links to tutorials for how to do things, so you have a guide right in front of you. We also made a Shopify dropshipping guide if you are looking for extra knowledge on the topic!
That being said, you'll still probably need an hour or two to set up your Shopify page, especially if you have a lot of inventory.
Wix on the other hand is generally more targeted to general eCommerce and web beginners. As such, it's probably one of the easiest to use website builders out there, and much like Shopify, you have tutorials and guides ready to help along as you make the site. 
What sets Wix apart though is something called the Wix Artificial Design Intelligence, or ADI, which helps with building your site. Essentially how it works is that you fill out a few questions, such as your company purpose, field, and products, and it builds a site for you from scratch.
As you can imagine this is great for those who don't have much experience or tech-savviness to deal with building their own theme.
Which Has the Best Ease Of Use
Wix wins this one hands down, if only for the fact of the ADI. Even so, don't assume that Shopify is insurmountably difficult, it's just slightly more difficult if you don't have any experience with website building.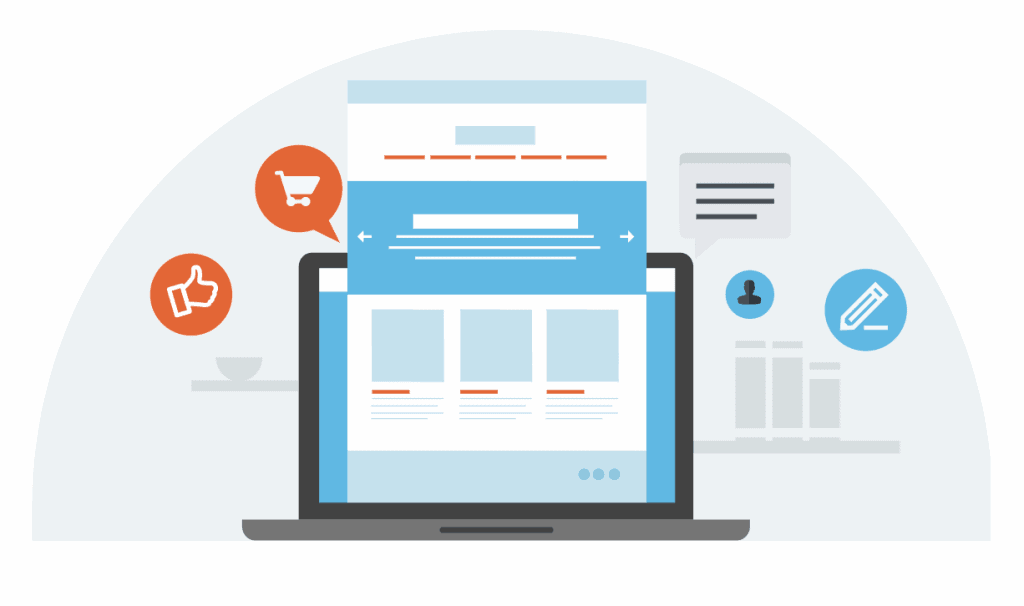 So the real big question of this article is which of these two websites handles eCommerce better? 
Well, the truth is that Shopify is by far superior to Wix when it comes to inventory management.
This shouldn't come as a surprise given how Shopify markets itself, but it does actually have a couple of benefits over Wix.
For example, Shopify has much better shipping integration compared to Wix. That means you don't have to rely on a 3rd-party app, but instead have Shopify handle that for you.
You also get more complex shipping options like curbside drop-off and drop shopping, both of which are really great for those who mainly deal with an inventory.
Another way that Shopify distinguishes itself is the Tax settings and the amount of control you have over them. While Wix does allow you some options when it comes to Tax settings, you will have to install a 3rd-party app to help.
With Shopify on the other hand, it can automatically calculate custom tax amounts, and if you have Shopify Plus, you get Avalara AvaTax integration which can deal with the tax filing process for you.
Which Has the Best Ecommerce
There's really no contest when it comes to eCommerce hosts: Shopify clearly has a much better eCommerce potential than Wix if your main business deals with a lot of inventory. 
Where Wix shines is for smaller businesses that have less inventory or are more service-based without a physical product. It also helps build you a website relatively quickly compared to Shopify, and with much more ease, which helps balance things out in the category.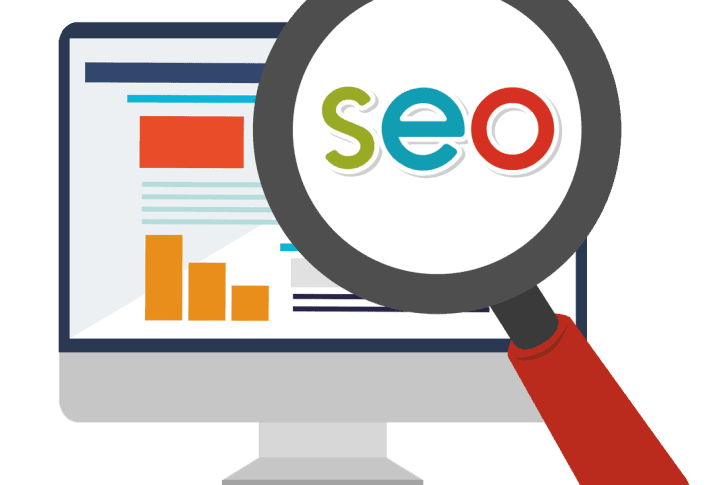 SEO potential is a pretty important aspect of any website, although more so if you're dealing with an online-only business. 
In general, both Shopify and Wix come relatively close when it comes to SEO potential. They both allow you to customize titles of pages, images, alt text, and other forms of metadata you'd expect.
They both also have some hand-holding tips and prompts for you to use, which is great if you don't have much SEO experience. The only annoying thing is that both sites mess with the URL a little.
What does put Wix a little bit ahead though, is the ability to suggest keywords, which is something Shopify doesn't do. That's not really surprising considering that Shopify works really well as an online store for a brick-and-mortar shop, so SEO may not be as important (although still something that has to absolutely be done). 
As for performance, you'll be happy to know that they both come out relatively the same, with Shopify coming out a little bit ahead. Interestingly enough, because of the way Wix builds its templates, the mobile version of your site will need a version build as well, which is particularly frustrating.
That being said it is relatively easy to do, and the bump in performance for mobile devices is well worth the hassle. 
Which Has the Best SEO & Performance
This one is a bit of both. 
In terms of SEO, Wix edges out Shopify slightly. Their keyword suggestion is really great if you don't have an SEO strategy. That being said, we don't want to overstate the advantage, it's honestly pretty minimal.
As for performance, Shopify takes the lead here, and honestly considering that it's bigger and older than Wix, that's no surprise. They generally tend to do well on GTmetrix and often ranks at the top of these kinds of tests.
That's not to say that Wix has terrible performance, quite the opposite, but if you do a Wix GTmetrix test, Wix gets a B compared to the A of Shopify.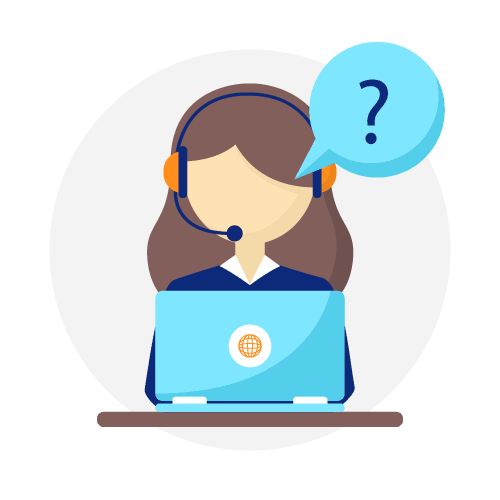 One important aspect to consider when thinking about which of the two platforms to pick, is what sort of support do they have? Well, we have a bit of a tale of two cities situation going on.
On the one hand, you have Shopify. It provides you with pretty much any kind of customer support you need, such as email, chat, and phone. Not only that but phone support is available 24/7, so if you ever have an issue, you can find help relatively quickly.
Not only that, but all of this is available regardless of which plan you pick.
On the other hand, you have Wix, which does offer phone support . . . but only during business hours, and only if you pay for one of their higher-end packages. While that might seem pretty bad, the knowledge base of Wix is actually much more superior to Shopify, not only in content but in layout.
It's very likely that you'll find a solution to your issue with Wix much easier than on Shopify, meaning you might not even need customer support.
Of course, regardless of platform, both tend to make it a bit difficult to actually reach a human being. You'll most likely start off talking to their chatbot, which admittedly is pretty good for both sites. Once you click through the options and managed to get to a human, both sites have very knowledgeable and helpful customer support.
Which Has the Best Support
This one is a bit harder to come down on one side or the other. Ultimately, we would say it depends on what sort of customer support you're expecting or willing to have.
If you're ok with doing your own troubleshooting and research, then Wix is a better option, and generally much cheaper. 
If you prefer having customer support easily available on the phone or by email, then Shopify is probably the better option. While Wix does have a phone option, it costs money and only works within business hours, which puts it at a relative disadvantage in this category.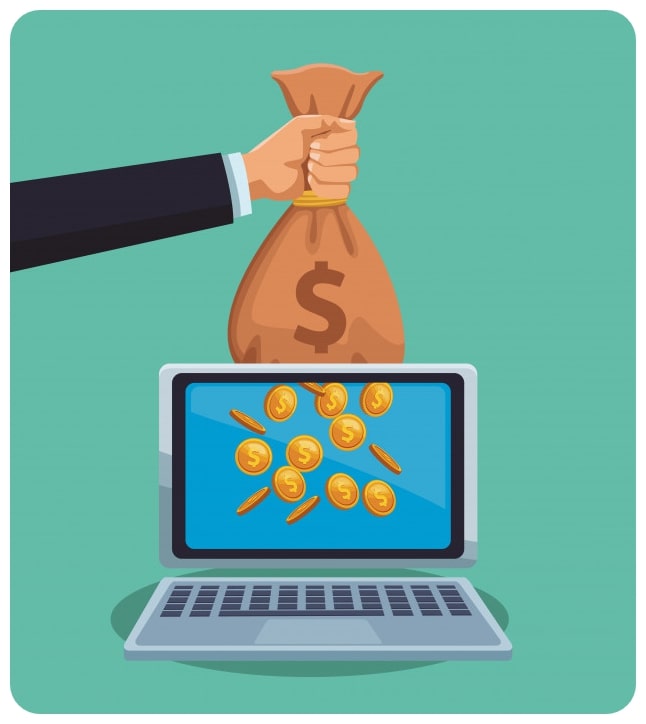 Ultimately the real decider of which of the two services you'll end up going for relies heavily on the actual money you're going to have to pay for them.
Starting with Wix, while they do have 'website' plans, what you're really looking for is the business plans, and the absolute minimum there is the basic plan at $17/month. This gets you basic things like being able to sell products, abandoned cart recovery, and some social media integration.
Unfortunately, it doesn't have any dropshipping, reviews, or an automated sales tax, which is handy.
Therefore, you really should be aiming for their 'business plan at $25/month, since it gives you access to all of those things. It's also important to note that Wix doesn't actually take a commission from anything you sell, which is pretty great if you have thin margins.
Then there's Shopify, which is decidedly more expensive, and for good reason. The basic plan for $29/month provides you with a robust set of features such as fraud analysis, printing shipping labels, the ability to sell from 4 different locations, and manual order creation. 
The next two tiers are for $79/month and $299/month and are really meant for those who are dealing with 1, 2, or more retail stores. They also provide better rates for credit card transitions, which is appreciated.
That being said, you should be aware that Shopify does take a commission on every sale if you don't use their payment system Shopify Payments
Interestingly, Shopify offers an in-store point-of-sale and inventory management system called Shopify POS Pro, which you can add to any subscription for an extra $89/month. How useful that will depend on whether you already have software to handle that for you or not.
Non the less, the integrated aspect of this type of PoS/stocktaking system is certainly interesting.
Which Has the Best Pricing
Again, this is a bit of a harder one to make a decision on, simply because it relies heavily on what position you're in as a business. 
While the overall pricing for Wix is cheaper, and you certainly get a lot for the $25/month business plan, even the basic plan from Shopify at $29/month provides more features. That being said, not everybody is dealing with massive inventories or several retail shops, and they may not need all of these added features. 
So, ultimately, in this case, we'd have to say they tie although with a slight edge to Wix because they have overall cheaper pricing.
As you can see, Wix and Shopify tend to target two markets that may seem similar at face value, but really depends more on where the business is in terms of scale and revenue.
Wix is perfectly situated for those who are just starting out a business and don't really have a physical store or inventory to worry about. It's also excellent for those who are selling a service, rather than providing a physical product.
For the most part, if you fall in the latter category, you probably won't ever need to use Shopify, and Wix will service your small business hosting needs.
What you will need to use Shopify for, is the truly incredible inventory management system, as well as the shipping and tax calculations that take a huge load of work of a small or medium business. That being said, Shopify is quite expensive, so the expectation here is that your business will be making enough that the cost is relatively minimal. 
Either way, we hope we've illuminated the fork in the road so you can get a better sense of which path you'd prefer to take.
You Might Also Like: