Disclosure: Aussie Hosting is community run. We sometimes earn a commission when you buy hosting through our links. Learn more.
Siteground vs HostGator Comparison
Today, virtually every business needs to have a website. It doesn't matter whether you're a well-established small business offering home repairs or an entrepreneur starting a new café, having a website can do wonders for business. The easiest way to get a website started for newcomers is to use a website builder and find a web hosting provider.
Luckily, Australia has plenty of top-class web hosting companies offering great services for competitive prices. However, not all those web hosting companies are made equally, and it can be hard to know which to choose as someone just getting into the industry. To help point newcomers in the right direction, the following will review two popular hosting options—Siteground and HostGator.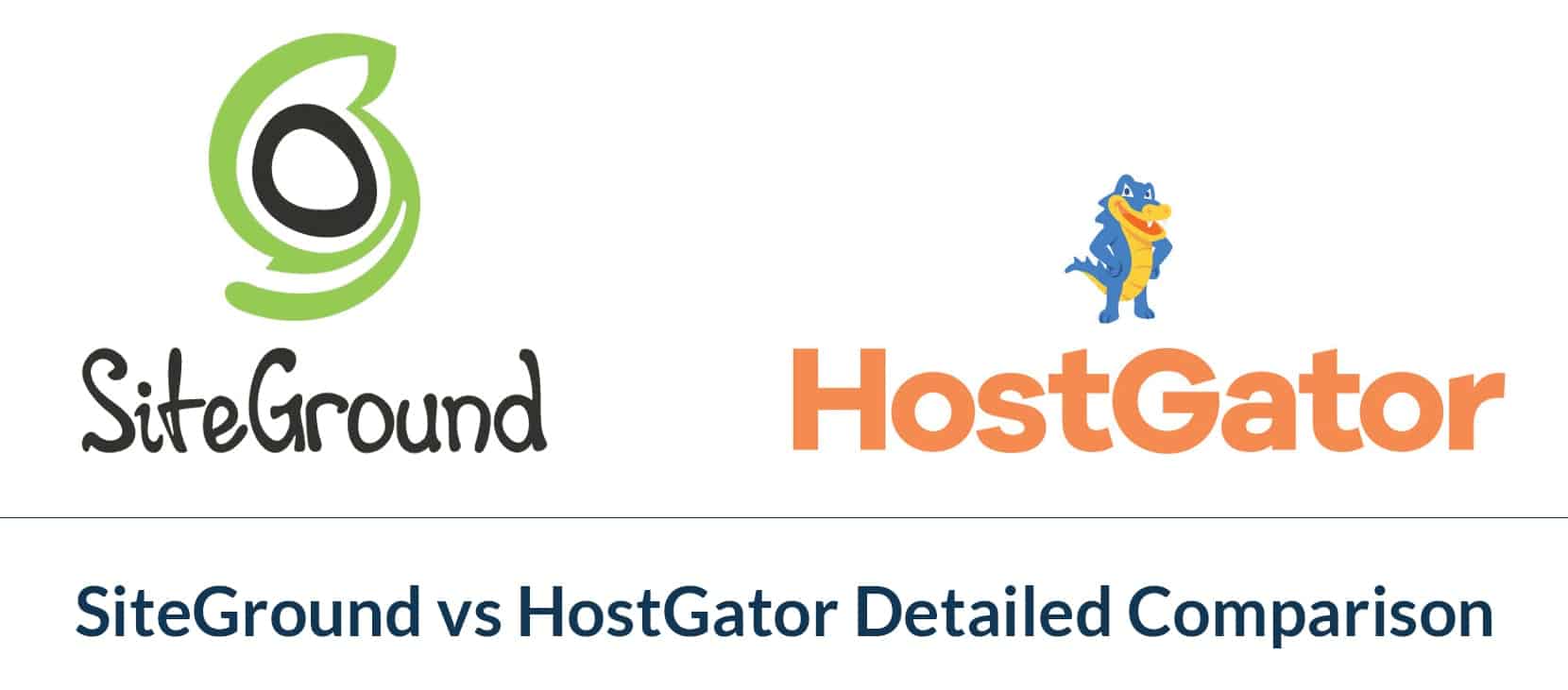 Both Siteground and HostGator are well-known hosting providers in Australia, although neither is based in the country.
Siteground has its roots in Bulgaria, where it was founded in 2004.
Since its founding, the company has quickly expanded to host over 2 million domains around the globe. Its data centers are also found all over the globe, allowing it to attract the attention of people from any continent.
HostGator is a Houston-based company that was founded in 2002. The company is known for the variety of hosting it provides such as dedicated, VPS, shared, and reseller hosting.
HostGator has its two primary data centers in the US, yet it also uses Cloudflare services which allows it to access several more data centers around the globe.
---
Siteground vs HostGator: Categories & Comparison
In order to do both of our competitor's justice, we've listed 6 different categories through which we'll examine how they fair in comparison to one another. The results will determine who will take the crown as the ultimate web hosting platform.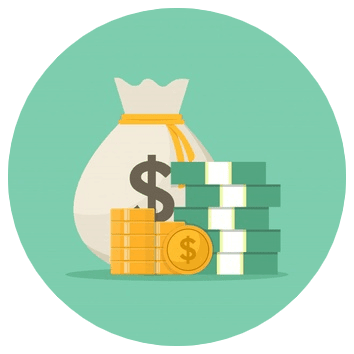 Anybody who wants to host a website needs to be aware of the pricing tiers. Virtually every web hosting provider will have several options such as a basic, middle tier, premium tier, and sometimes a business-only tier.
Siteground offers several types of hosting, such as basic web hosting, managed WordPress hosting, and WooCommerce hosting. The basic introductory plans fall under their reliable web hosting tier. Siteground's StartUp plan is their cheapest option, and it costs $5.99 per month.
Included in the price is support for one website, 10GB of web space, unmetered traffic, free SSL, free CDN, a data center in Australia, and more.
HostGator separates its tiers by hosting and pro-hosting. The standard hosting tiers are what's known as shared hosting—a type of web hosting where your website shares a server with other websites making it more affordable. The most basic shared hosting plan offered by HostGator costs just $2.08 per month.
It includes hosting and support for one website, unmetered bandwidth, a free SSL certificate, a free domain name, and free WordPress or cPanel site transfer.
Winner: Both Have a Great Price to Quality Ratio 🥇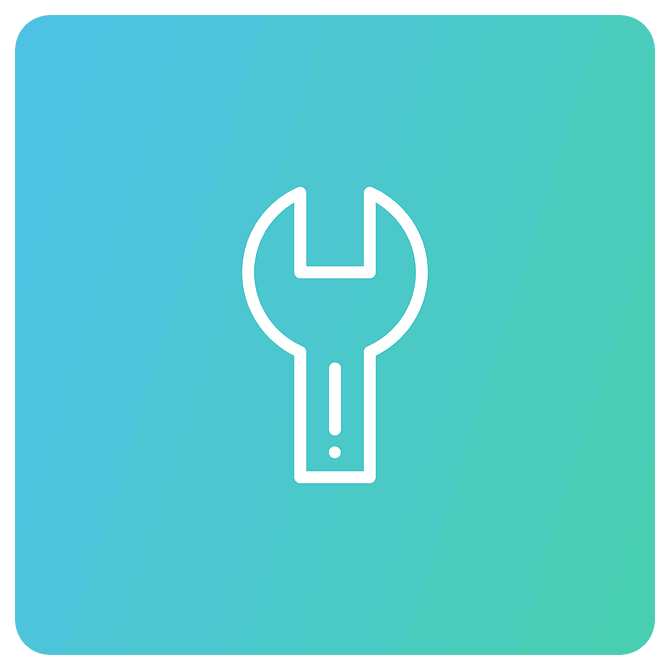 When it comes to using any technology service, usability is an important factor when choosing a service provider. You don't want to purchase a product only to find out it has a massive learning curve. Rather, you want an intuitive product that saves you time instead of costing you time.
HostGator uses a more traditional dashboard—a cPanel integration. For anyone who has used a cPanel before, using HostGator's iteration will be a breeze making this a high point for the platform. However, users who are not accustomed to cPanels may find the dashboard lacking a bit in terms of quality user experience.  
For people who want an easy-to-use yet flexible and powerful product, Siteground is the answer. The web hosting provider has a custom control panel where website owners can do all they need. The panel includes one-click WordPress—and other CMS like Drupal and Magento— installation, advanced settings, and more.
Winner: Siteground 🥇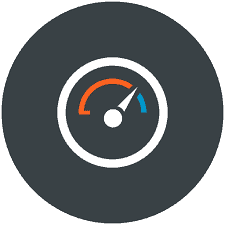 Website visitors are fickle. If they visit a site that doesn't load quickly, they'll be put off right away. As a website owner, it's your duty to ensure your website loads as fast as possible. That's why looking at speed tests by different hosting providers is crucial.
A difference of a couple hundred milliseconds may not sound like a lot, but the experience of two sites with that kind of difference is notable.
Siteground makes a strong case for itself when you look at speed. The web hosting provider has an average load time of 324ms, the best out of all the top providers we have reviewed. 
Upon reviewing the best web hosting providers, HostGator came out with an average load time of 557ms, quite a way behind Siteground. While 557ms isn't slow, it's something that can be improved upon.
Winner: Siteground 🥇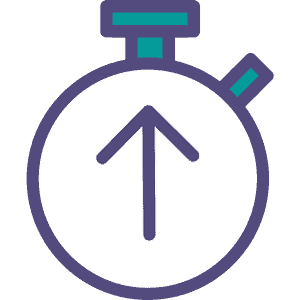 Uptime goes hand in hand with speed. It's a number that is vital in determining which web hosting providers are better than others. A hosting provider's uptime shows what percentage of the time the website and servers are up and running without any problems.
The higher the percentage, the better the uptime. Essentially, you want a hosting provider that has as close to a 100% uptime score as possible.
Siteground is known to be a reliable provider—in other words, it has a great uptime score. The web hosting provider has an uptime of 99.2% of the time. That means you can rely on Siteground to keep your website operating with very few interruptions. What's more, when there is an issue, Siteground is quick to resolve them. In our full Siteground review, we go into more detail about its uptime.
Similar to Siteground, HostGator has a very promising uptime score. In fact, HostGator guarantees 99.9% uptime as it's confident enough that it will meet this standard. If you're someone who prioritizes uptime over speed, HostGator is one of your best hosting options.  Check out our full review on HostGator to learn more about its uptime.
Winner: HostGator 🥇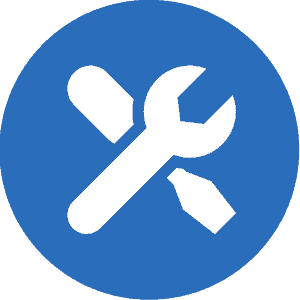 No matter the product you're purchasing, you need to know what comes with your plan. As most web hosting providers have different levels of plans, each level will come with different features. The more you pay, the more features you get.
Assuming you're just getting into web hosting, it makes sense that you opt for a basic tier, so we'll cover the basic features offered by each here.
For Australian customers, Siteground offers plenty of attractive features with their basic $5.99 per month plan. Users get an eCommerce-supported website, free email, unlimited databases, out-of-the-box caching, enhanced security, support on 10,000 monthly visits, daily backups, and plenty more. Plus, customers get a 30-day money-back guarantee.  
HostGator similarly offers great features at an affordable price. With the introductory offer of $2.08 per month, users get a free domain for a year, free domain and website transfers, free SSL certificate, $150 Google Ads credit, free email, free website builder, and a 45-day money-back guarantee.
Winner: HostGator 🥇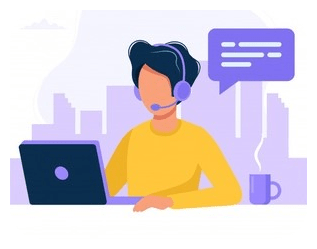 The customer support companies offer can be hit or miss, and there's nothing more frustrating than not being able to get support on a problem. When it comes to web hosting, it's crucial that you can get quick support and resolutions if a problem with your website arises. Luckily, both HostGator and Siteground offer impressive customer service.
Siteground has made a name for itself as one of the best customer support services in the web hosting industry. When you have a problem, you can submit a ticket, use a 24/7 live chat, or call their help center. The company is always quick to respond, eager to help, and proficient in resolving issues.
HostGator also has built a good reputation for a strong customer support team. First, HostGator has astounding uptime which significantly reduces the number of potential problems. Beyond that, the HostGator team is available 24/7. You can contact them via phone and chat. Additionally, they have a large repository of questions and answers.
Winner: Both Have an Amazing Customer Support 🥇
---
Overall Winner: Siteground
Finding a web hosting provider can prove difficult. There are countless companies offering several tiers of service that all include different features. To make things easier for website owners, we've compared two of the most popular web hosting providers in Australia. Both Siteground and HostGator are great options for anyone.
HostGator is cheaper and has great features and customer support. While Siteground is the more expensive option, it's also the better option. Through all our reviews, we've found Siteground is one of the best web hosting providers.
You Might Also Like: