Disclosure: Aussie Hosting is community-run. We sometimes earn a commission when you buy hosting through our links. Learn more.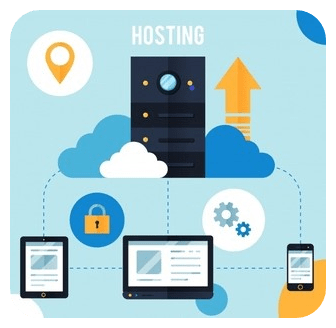 Today, website builders and content management systems allow anybody with time and motivation to create a website. The best website builders offer a great user experience in designing a site thanks to attractive themes and handy tools.
The one problem with some website builders is that you can't always rely on their hosting. While many have good speed and uptime, many others may falter.
For that reason, it's common for people to want to take control of their website hosting whether that comes in the form of hosting a web server or choosing a hosting provider separate from the website builder. If you want to learn how to host your own website, the following guide will show you your options.
Table of Contents:
Option 1: Hosting a Web Server
---
Anybody can host their own website from home. This can be done one of two ways—you can host on your computer at home, or you can create your own web server on a device at home. Typically, people find that creating a web server is the better option for them as it's more reliable than hosting on your computer.
Get Your Equipment ⚙️
If you want to learn how to host a website from home, and you're planning on using a specific device as a server, you'll need the hardware to do so. This is the first step in the process.
If you have an old computer already at home, you can start with this. With time, you may want to upgrade your hardware, but in the beginning, it's more important to learn how to establish your server.  
Downloading the Right Software ⬇️
The two most popular systems to host websites are Windows and Linux. Depending on what type of computer you have, you'll have to download the software that matches. While there are several options, and if you're tech-savvy, you can do this how you like, the two most common software systems are WAMP and LAMP. Respectively, these stand for Windows, Apache, MySQL, and PHP and Linux, Apache, MySQL, and PHP.
If you're using a Windows computer, you can find programs like XAMPP or WampServer that come with everything you need to get started. 

Upload and Configure Files ⬆️
Regardless of what kind of software and hardware you're using, you have to upload your website files. This step assumes that your website is already complete and ready to be put on the web.
This process will look different depending on your website and software. Make sure to follow the directions step by step provided by the software or program provider to ensure everything is uploaded in the correct file location.
On top of uploading your files, you may need to configure some as well. For instance, when you upload files, you may need to add the extension ".php" to the end of your files.
Make Your Site Public 🌎
After uploading all your files, you'll need to make your website public. You will be able to do this by going to your Apache software and changing the permissions. This is true for both the LAMP and WAMP software stacks.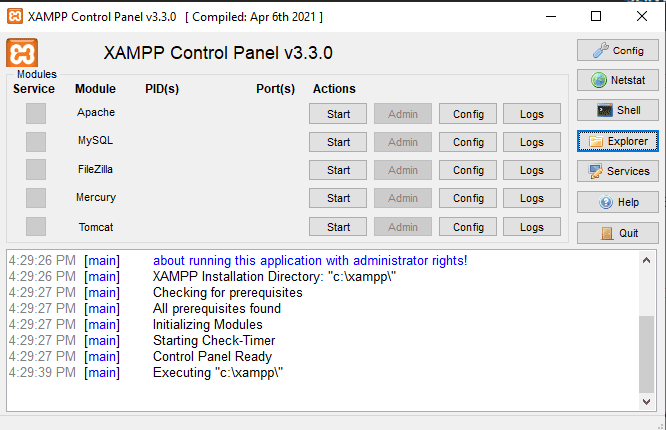 Summary  🏁
While creating your own server and learning how to host a website from home is valuable, it may not always be the best solution. It's a complicated process that requires technical knowledge of hardware specifications and software. If you're not already familiar with the underlying mechanisms of website hosting, it's probably best to focus on creating a good website instead of trying to learn to build your own server as well.
Furthermore, if you want the same speed and reliability and speed that hosting providers have, you'll need to shell out some cash for high-quality hardware. All in all, for most people, this method is more trouble than it's worth. We suggest that most people should go for option 2.
Option 2: Using a Hosting Provider
---
The other option you have for hosting a website is to use a provider. However, finding a hosting provider isn't as simple as finding the cheapest provider available as that could lead to a poor experience.
For example, there are several free web hosting providers, but they don't come recommended. Many of the free hosting providers sell your data, monitor your activity, and force advertising on your sites—all things you and your site visitors don't want.
Instead, finding a quality website hosting provider that provides good value for the money is what you want. A quality hosting provider has good uptime, fast speeds, professional security, plus more.
To host your own website with a hosting provider, you need to choose what kind of hosting you want to use. From there, you'll have to read reviews, offerings, pros, and cons of the various hosting providers. Consider the following four options and see how they fit your website's needs.
Shared Hosting 🧑🏻‍🤝‍🧑🏻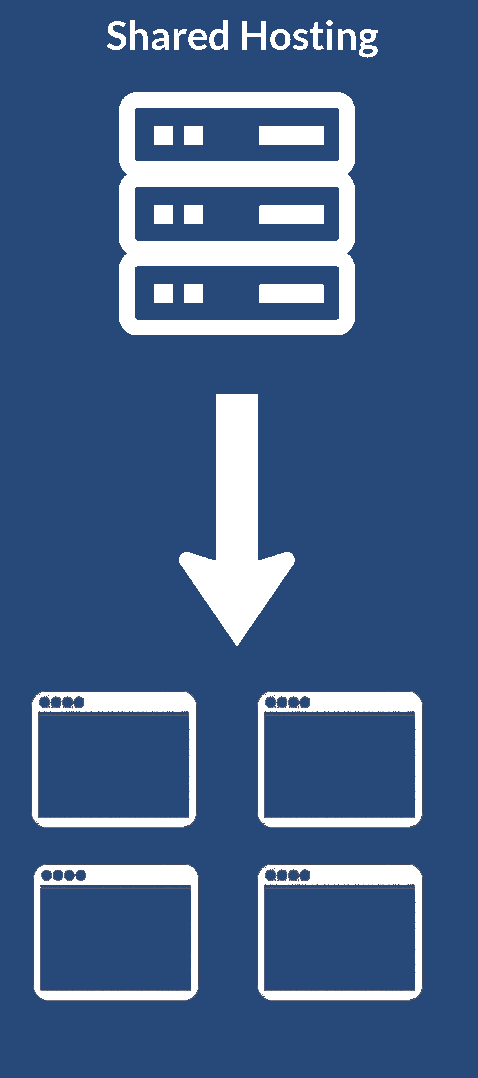 Shared hosting is one of the most popular options for those who are just getting started in website building and hosting. This type of hosting gets its name from how it operates—your website shares a server with other websites.
That means your website is placed on a server with others that will all use the same fundamental resources like the RAM and CPU.
While shared hosting may mean that your website doesn't have the best resources as they have to be shared, it also means your prices will be lower. It's a trade-off worth taking, and for that reason, shared hosting is a popular option for beginners.
Simple and cheap is often the best route for those who are just getting their feet wet.
If you're building your first website, and you need hosting, consider these hosting options. After gaining some experience and improving your website, you can change to a different type of hosting if you feel it's necessary.
VPS Hosting 🔒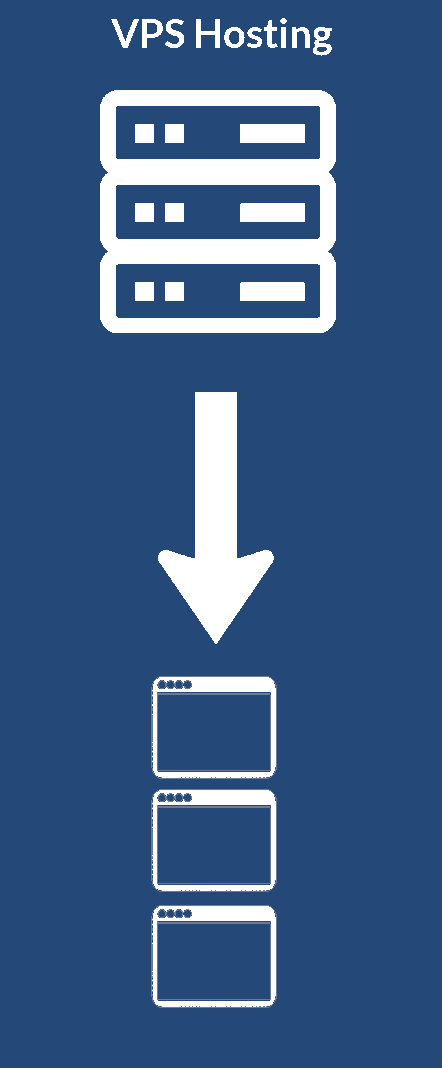 VPS hosting is essentially the next step up in regard to the quality and price of hosting. The acronym stands for virtual private server. While the name sounds like each customer and website will have its own server, that isn't how it works.
Rather, each website has its own private space on a server—your website will still share a physical server with others. However, VPS hosting does provide more customization.
VPS providers offer users the ability to customize their storage space, have scalability potential, and improved speeds compared to shared hosting. What's more, the best VPS hosting providers include advanced security, website monitoring, real-time notifications, and more.
If you're worried about the lack of reliability, speed, and flexibility with standard shared hosting, VPS hosting is right for you. Most VPS hosting users are small business owners or website owners that receive medium-level site traffic.
While VPS hosting is a sure upgrade on shared hosting, it still doesn't match the next option on the list—dedicated hosting.  
Dedicated Hosting 🕹️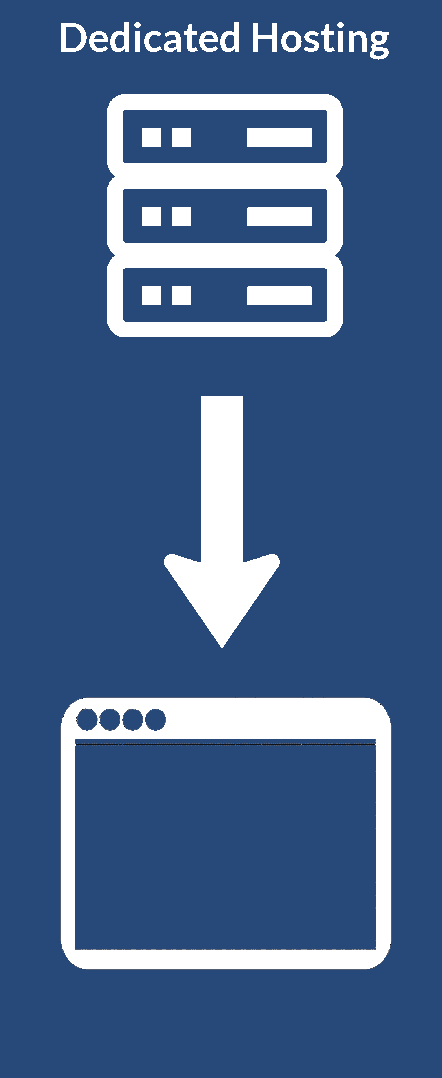 Dedicated hosting is the ultimate hosting option for those who want absolute control. This type of hosting means that website owners like you can control all aspects of the server that holds your website.
Dedicated hosting refers to the fact that you have a dedicated server—you are the only one who uses it. Naturally, this comes with a bump in the price as well as the quality.
As the owner of a website with dedicated hosting, you get admin access to the server which allows you to control security features, software, and even the operating system used by the server. Overall, dedicated hosting provides the best security, fastest loading times, regular site backups, and great support services.
If you're a website owner who needs the best hosting services, check out these dedicated hosting providers. You'll find providers that offer free site migration, staging sites, free upgrades, and more.
WordPress Hosting 🇼
WordPress is the most used content management system in the world. Just over one quarter of the websites on the internet have been built with WordPress. Given that it holds such an important role on the internet today, it should come as no surprise that there's a whole division of hosting specifically targeted at WordPress users.
WordPress hosting users find that using a hosting provider that is tailored to their platform makes everything easier as there is no tricky configuration or difficult site migration. If you've built a website using WordPress, check out these WordPress-specific hosting providers. Most of them offer one-click WordPress installation, scaling features, advanced security, free SSL certificate, regular backups, and more.
Learning how to host your own website can be as difficult or as easy as you want it to be. The easiest way to host a website is to use a hosting provider that does virtually all the work for you.
Furthermore, if you have a WordPress site, finding a provider specific to that platform is the easiest way to host your website. However, if you want a bit more freedom, more of a challenge, and an overall project, you can try to build your own server at home.  
You Might Also Like: