Disclosure: Aussie Hosting is community-run. We sometimes earn a commission when you buy hosting through our links. Learn more.
What Are My Hosting Options?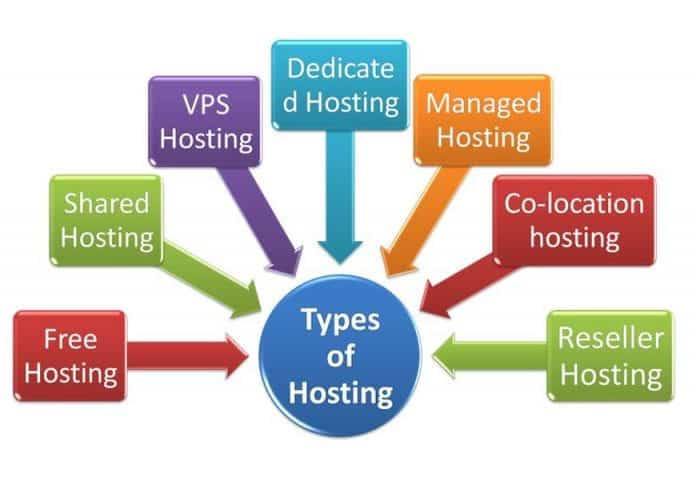 Whether you run a business, an eCommerce website, or a blog, one of your first considerations before trying to establish an online presence is what platform is best for hosting your website.
There are dozens of providers, large and small. Each type of hosting service has it's benefits and drawbacks, and no one solution is right for everybody. Which is the right choice for your needs and budget?
---
What Are Web Hosting Services?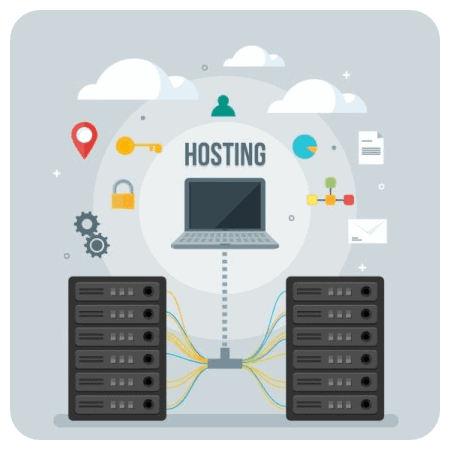 Some people confuse web hosting platforms with internet service providers (ISPs). Your web host is how you add and manage content on your website, and the ISP is how you and visitors view it after it's live.
You can use a content management platform like WordPress, which is a hosting service in itself, to put up a blog or eCommerce website. But, if you're going to run a thriving business, you need a hosting service.
Choosing your hosting platform is one of the most important decisions you'll make. Your choice depends on the function of your website, what type of content it displays, and the amount of traffic you expect, among other considerations.
You want a web host that offers privacy, security, and enough bandwidth, speed, and space to store your files and keep your website up and running at optimal levels.
See our homepage to better understand the best hosts in Australia.
---
The Advantages of Using a Web Hosting Service
If you want to remain competitive, you need professional hosting to manage your website in a way that's cost-effective and hassle-free.
Turning your web hosting over to company allows you to enjoy a secure platform without worries about scalability and upgrades or maintaining equipment and software. They also offer a level of security and functionality that's difficult for all but the largest companies to provide for themselves.
In addition, you'll enjoy:
Better website performance
Round-the-clock tech support
Domain-associated email
Reliability and increased uptime
---
What About Free Hosting Services?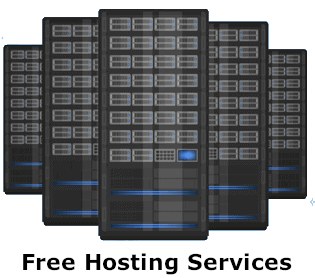 Remember the saying that you get what you pay for? Free or low-cost web hosting services are available all over the internet, with new providers popping up weekly.
It's possible to find a good one if you search through them all, but there are disadvantages to trying to get by with free.
It takes money for hosting services to maintain the kind of technology and security that's necessary to compete.
Finding a reputable, reliable host should be considered and investment.
Other disadvantages of free or low-cost hosting services include:
Fewer resources like bandwidth and storage
Abrupt changes or shutdowns without warning, such as TOS or Service Level Agreements
Data leaks and breaches
Lots of downtime and slower speeds

Possibility of third-party sales or sharing of your information
Read our guide to best free hosting to learn more.
One of the more confusing things about choosing a hosting service is understanding the vocabulary. This is especially confounding when you're trying to compare providers and they dazzle you with a lot of tech talk.
How can you know how much bandwidth you need if you don't know why that affects your websites performance and load times?
Here are some important terms of the trade that will allow you to discuss your hosting options from the perspective of an educated consumer.
Add-On Domain: This is a separate website that shares your resources and is sometimes added as part of your plan.
Backup: An extra copy of all of your files and data. You should already be performing regular system backups, but some hosting servers offer them as an automated feature.
Bandwidth: Your bandwidth is the amount of data transfer when your website is acceded. You use bandwidth through traffic generation, email, uploads, and downloads. Some hosting plans offer unlimited bandwidth, but you should choose the highest amount necessary for your requirements.
Content Management System (CMS): The platform you use to power and manage your website.
WordPress is the most popular, but other platforms include Joomla, Drupal, adn others. Make sure that your web host supports your CMS.
cPanel: This is the control panel you use to configure settings on your server.
Dedicated IP: An IP address that's used only by your website. You'll need a dedicated IP if you use SSL authentication to process payments on an eCommerce website.
Disk Space: The amount of space provided with your plan to store your files, web pages, etc.
Domain: Your domain is the URL that's used to access your website. It's a human readable version of your IP address that tells the client server where to route traffic.
Domain Name System (DNS): This service translates the domain name into a numeric string of characters that represents your location on the internet. When you register your domain, the web host creates a DNS record that links it to an IP address.
Downtime: The amount of time a web server or website is down due to a crash, hack, or other service disruption, represented as a percentage. You should aim for as little downtime as possible.
File Transfer Protocol (FTP): Used to control file uploads and downloads. Check to see whether your hosting service allows this, and whether they include additional functionality like anonymous FTP or assigning accounts.
IP Address A machine-readable address that allows servers to route traffic to the correct website.
Language support The programming languages supported by your hosting service. At minimum, your service should be compatible with PHP and Perl.
Managed hosting: You pay for the service, and the hosting company manages everything for you.
MySQL: A database system that's included with most web hosting services. It's used with a range of applications.
POP 3: This is an email protocol that allows you to retrieve emails from a server. Simple Mail Transfer Protocol (SMTP) is a similar protocol that allows you to send emails from the server.
Most hosting services will allow you to send and receive emails from your hosting platform, but many ISPs limit you to using only their mailing services. Internet Message Access Protocol (IMAP) is a similar protocol that's used by people working from multiple computers in different locations.
Softaculous: This auto-installer allows you to migrate CMS platforms like Drupal and WordPress to your hosting platform with one click rather than performing a manual installation.
Secure Socket Layer (SSL): SSL is an encryption protocol that's used to authenticate and secure data moving across a network. Any service you choose should have this technology.
Storage The allotted amount of space allowed to store your data. Some services limit storage by package, while others offer unlimited storage. Choose a plan that provides adequate storage for your requirements.
Uptime: The length of time your website is up and functioning properly. We hosting services usually display this as a percentage, so don't go for any provider that displays less than 99 percent uptime.
Now that you're clear on what a web host is, why you need one, and some of the terms that will help you find a good one, here are the top five types of hosting service available. There are other kinds of web hosting, but they're little-used or simply variations on one of these platforms.
With shared hosting, you're provided with a set amount of space on a server with other websites. Shared hosting is an economic choice for beginners. At a range of $5 - $20 per month, the price is right if you're small or just starting out.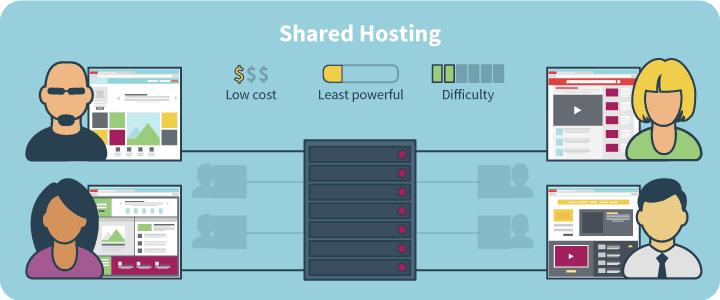 But, sharing resources with potentially thousands of other websites may not work out if you expect business growth, experience regular traffic spikes, or need tighter security. If another website on the server generates a lot of traffic, it may cause yours to slow down or otherwise reduce your performance.
Shared hosting is usually what you get with cheap hosting solutions.
Who Uses Shared Hosting?
This is a good options for those who have a small operating budget or limited space for hardware and infrastructure, for beginners with limited tech knowledge, and for small websites with less traffic and no expansion plans.
Pros
Cheapest options
Spreads cost of running the server
Eliminates the expense of setup, maintenance, and upgrades
Cons
Problems with server are also shared
Limits on resources
Traffic spikes from other clients may slow your website
When you get a dedicated hosting plan, you get the whole server all to yourself. That means you don't have to worry about other traffic slowing you down or facing security risks.
You also have greater latitude when it comes to choosing your operating system and configuring your server. Dedicated hosting is the recommended solutions when it comes to small business hosting.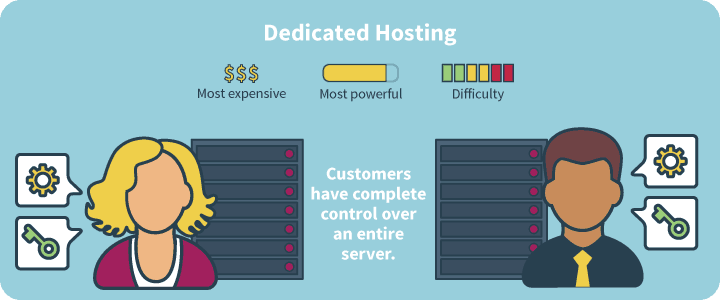 This option also calls for a larger recurring expense, which can be up to $350 a month or more if you need a lot of storage, speed, and bandwidth.
However, the amount of available resources depends on the provider, and you still have to pay for the full amount of resources even if they aren't used. If the hardware goes, your whole server is down, and you're responsible for all maintenance and upgrades.
Learn more about dedicated hosting here.
Who Uses Dedicated Hosting?
This option is really only for those who have highly specialized needs, large budgets, and no plans for exponential growth. Think companies or individuals who need a lot of privacy, but aren't concerned about scalability.
Pros
All resources are dedicated to your needs
Greater control over privacy and security
Gives you more control over system configuration
Cons
Most expensive options
Need tech knowledge or an IT team to install
Not scalable; the available resources are whatever comes with the contract.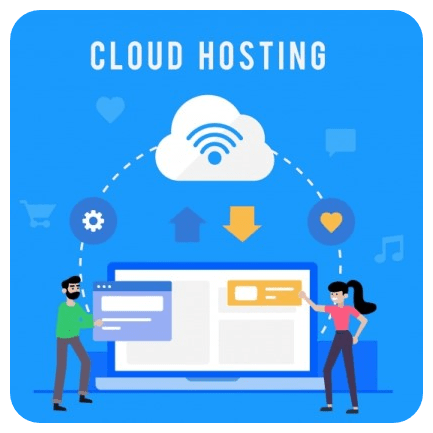 With cloud-based hosting, you have a global network of servers all working together. That means if one server goes down, the other servers can pick up the load.
It also allows you to pay for only the resources you're using, and you can scale up or down immediately. There's also no infrastructure or hardware to purchase and maintain.
VPS hosting is one of the most common forms of cloud hosting.
Who Uses Cloud Hosting?
Anyone who might need to scale up their capabilities fast and those who need unlimited storage and other resources on-demand.
It's also a good solution for eCommerce websites that might need greater capacity for seasonal or other temporary traffic spikes, but aren't willing to pay for resources they aren't using full-time. It's predicted that this option will replace traditional dedicated and shared servers in time.
Pros
No hardware or physical storage to maintain
You only pay for what you use.
Other traffic or problems on the server won't affect you
Cons
No fixed expenses, which could affect budgeting
Costs skyrocket if you have a sudden traffic spike
You're still stuck if you have a data breach, DDoS attack, or bad PHP and insecure third-party plugins.
For many website owners, this is becoming the preferred option. It's cloud-based, so you get the benefits that come with scalability on demand. VPS plans are also more private and secure.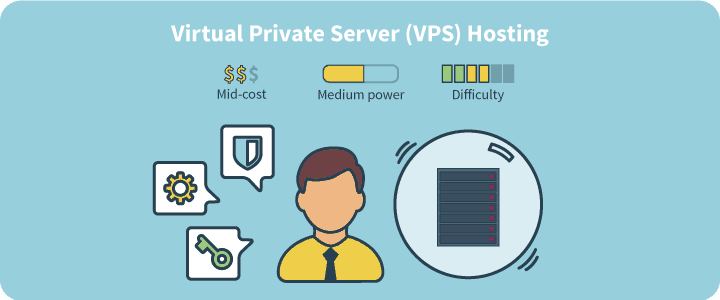 Since so many providers offer VPS, shopping for a custom solution gives you more options. It also means there are a greater number of budget-friendly plans at your disposal.
Who Uses VPS Hosting?
Anyone who needs reliable, secure hosting solutions can be well-served with a VPS. Also a good choice if you need to scale up during a growth period.
Pros
Affordable and flexible
Great security against spying and data breaches
Protects privacy
Cons
You still share resources with other clients.
If you get a bad service provider, you're still susceptible to downtime, sudden price increases, and third-party sharing or sales.
Reseller hosting gives you everything you get from a shared hosting service with extras thrown into the mix. You get more functionality and more control over your configuration than with dedicated hosting, but lower cost because the resources are shared.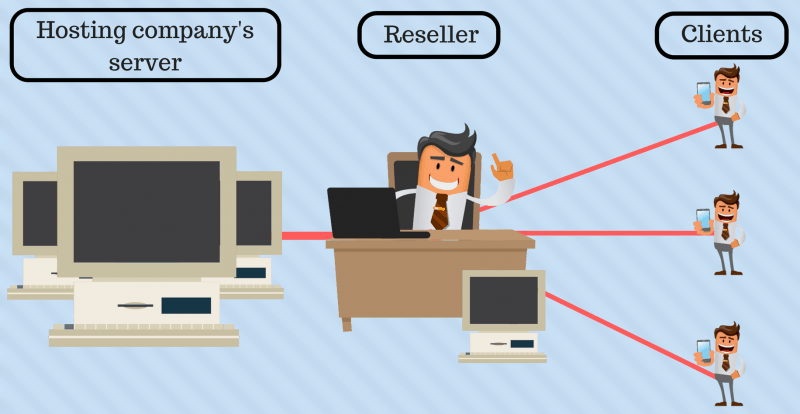 With these plans, you can also resell a portion of your server to other clients. Think of it as buying a duplex or an apartment building and renting out the other units to cover your mortgage payment. These plans often come with benefits like automated client invoicing, dedicated IP addresses, and free domains.
Learn more about reseller hosting here.
Who Uses Reseller Hosting?
Someone who wants to get into the web hosting business without having to purchase all of the infrastructure and hardware. Those who want to purchase hosting as an investment without the day-to-day maintenance and security duties.
Pros
Immediate profit for investors
Hosting company takes care of security
Around the clock tech support
Keeps your expenses low
Free management and tech tools come with the package
Cons
You're on-call all the time
The quality of the service still depends on the hosting company
---
The Bottom Line
There are so many options for web hosting service these days. That makes it easy for any website owner to find the right solution. The key to getting exactly what you need is to know the lingo and have a clear focus on your goals for shopping for a hosting service.