Disclosure: Aussie Hosting is community run. We sometimes earn a commission when you buy hosting through our links. Learn more.
Crucial is a web hosting company that was founded in 2003.
The mission of this company has always been to make it easier for small businesses in Australia to find success online.
In its 16 years of existence, Crucial has a grown to the point where it has in excess of 7,000 VPSs that it manages and deploys.
On a daily basis, their network handles in excess of 8.8 TB of data. Crucial has a steady following in Australia.
They are known for being innovative and persistent. Currently, they are connecting over 50,000 businesses in Australia to the web. They currently have more than 6,000 happy customers.
For what they have set out to do, namely helping small businesses in Australia get a presence on the web, Crucial has done a commendable job. They are a decent host.
However, when you compare them to what is available on the world scene, you see that their speeds, their servers, and their features are just average.
They don't do anything wrong, but what we have noticed is that there's nothing special that would make them stand out when compared to the other run-of-the-mill hosting services.
In fact, for the price that you would pay with Crucial, you can get a higher quality service from higher end web hosts.
While Crucial charges $19.99 for it's regular shared hosting, you can get the similar plans for $3.99 from SiteGround or even $0.80/month from Hostinger.
Crucial will also charge you for site migrations, SSL (which is free product) and has gotten rid of 24/7 live chat support which is the standard for most modern web hosts.
We do love the fact that Crucial is an Australian company though.
Pros
A variety of hosting options
Advanced security features
An eco-conscious company
10 to 30 day money back guarantee
Cons
Price: More expensive than the competition
No Free Migration: Crucial is going to charge you to migrate your existing site and cPanel account.
An Environmentally Responsible Company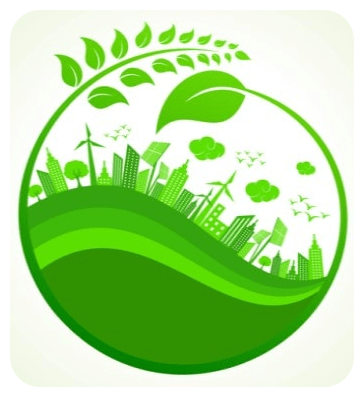 Crucial is making a name for itself as an environmentally friendly hosting service. Their commitment to helping the environment is seen by their offering carbon neutral services.
Additionally, they plant one tree for each new customer who signs up for their hosting service. It is a win win for all involved.
Each year, they select certain causes that they contribute to within Australia or in other parts of the world. For the 2013/2014 calendar year, Crucial was able to offset their entire year of carbon emissions.
Now that you have a basic overview of what this company is and what they are about, let's take a little bit of time and dive into what this company offers and who their services might be suited for.
---
Crucial Pricing Explained
We were surprised by what we saw when we looked at Crucial's pricing. We did not expect them to be as inexpensive as some of the other big names in the business.
However, we were surprised at how much they were asking for services that Australians can find for a fraction of the price going with other reputable hosting companies.
Basic Shared Hosting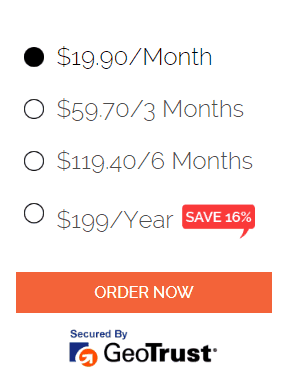 Crucial offers its basic web hosting for $19.90 a month. You are able to save 16 percent with a yearly subscription, which ends up being $199.
When describing the web hosting package they offer, Crucial focuses 24x7x365 service. They view this package as a way of helping Australian-based businesses get their Internet presence. Some of the features at this price point include:
☑️ Around-the-clock support. This is designed to give their clients peace of mind and help when they need it.
☑️ 50 GB of storage. They offer fast and secure storage for your website and your email.
☑️ Unlimited email accounts and transfers. At this price point, they offer unlimited emails and the ability to transfer an unlimited amount of data.
Performance Hosting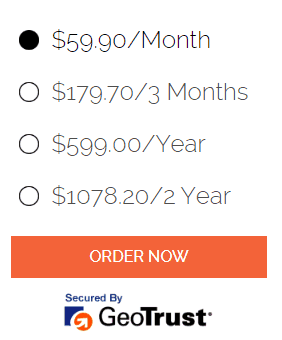 The Performance Hosting plan is presented as a way for you to boost your speed and the performance of your site. This plan is designed to serve as a point between shared hosting and VPS plans.
Its primary selling feature is improved allocation of resources. So, in theory, this plan should make it possible for your site to handle more visitors.
It comes with a fully featured control panel as well as 24 hour support. A Sydney-based data center is home to your stored data.
☑️ Similar to the basic plan, this plan includes 50 GB of storage.
☑️ The speed boost feature gives you access to 4 GB of RAM
☑️ 400 percent increase in CPU limit, 40 CPU processes, as well as 6 MB per second Disk I/O.
☑️ Similar to the basic plan, the Performance Hosting offers unlimited email and unlimited data transfer via email.
Reseller Hosting
Reseller hosting makes it possible for you to create accounts and manage accounts for 50 or more clients. It is designed to give you control. Prices range from $39.90 to $89.90. It comes with many of the features that you would expect from reseller hosting, including:
☑️ Multiple storage options
☑️ Unlimited data transfer
☑️ 99.9 percent uptime guarantee
☑️ Sydney data center
☑️ 24 hour a day Australian-based support
☑️ Green hosting
VPS Hosting
VPS hosting is a central part of Crucial's business. Since the start of the company, they have deployed more than 7,000 VPS plans, starting from as low as $10 a month and going up to $2,100 a month.
Crucial has created three tailored VPS products with the goal of making them more accessible for different businesses. These include:
☑️ Linux VPS
☑️ Windows VPS
☑️ cPanel managed VPS
Some of their features include:
☑️ They offer 24 hour a day seven day a week support
☑️ They come with a 99 percent uptime guarantee
☑️ Like the services we have already discussed, their VPS is served on an Australian server and uses a high performance facility owned by APDC
Blaze Business SSD VPS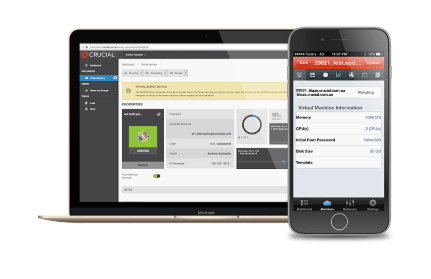 Crucial offers customers their Blaze Cloud VPS. This comes with all SSD storage that was previously only an option with a dedicated server.
The Blaze VPS deploys instantly and is designed to be scalable to meet the growing needs of a business. Plans start at $164.95 a month and go up to $579.95 a month.
☑️ The plans range from a two GB RAM option up to a 12 GB RAM option
☑️ The lowest tier plan offers two CPU cores and the highest tier plan offers six
☑️ Plans start with 50 GB SSD storage and top out at 100 GB SSD storage
☑️ All of the plans allow you to upload or download 500 GB per month
☑️ All of the plans offer 100 MBIT
The Blaze VPS is backed by the same 99.9 percent uptime guarantee that Crucial offers with their other plans. Other features include:
☑️ IPv6 readiness
☑️ Cloud infrastructure without a single point of failure
☑️ Auto failover
The app "Crucial Mobile" is designed to give users more control over their cloud VPS. Users can choose from 25 plus operating systems. The app comes with support and add-ons. The goal is to make managing a small business server easy.
Customers have the option of creating their own unique VPS to meet their needs. They are able to select the amount of RAM they want, how many computer cores, how many gigabytes of SSD storage they need, as well as the operating system they want to use.
The price for the service will fluctuate depending on the features selected.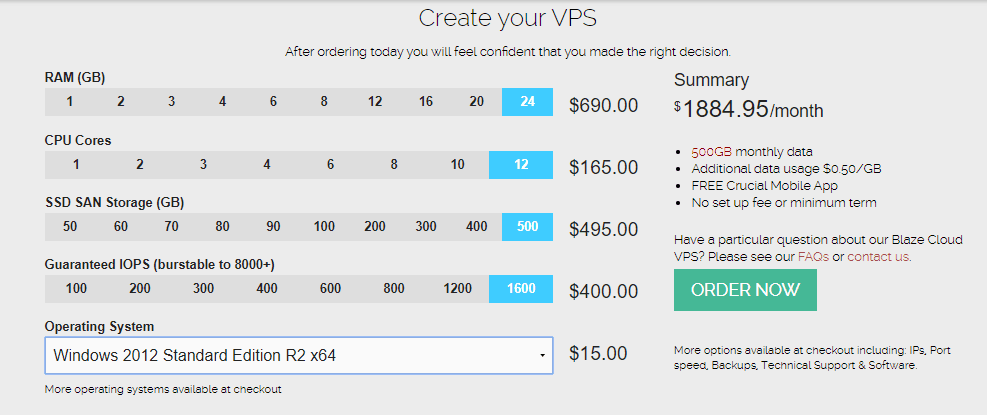 cPanel VPS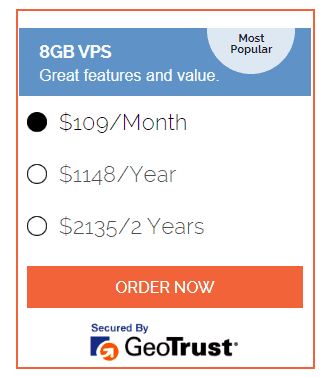 This plan is for individuals who want a VPS but enjoy the simplicity of using cPanel. Crucial has a team of experts who understand how to use cPanel to balance the configuration as well as the performance of the VPS to work well with most sites.
cPanel VPSs can be used for web hosting or for reseller hosting. A downside with this plan is that tech support is limited. So the user needs to have prior technical knowledge when selecting this plan.
These plans start out at $109 a month with the option to pay $2,135 for a two-year plan. This plan comes with a number of features, including:
☑️ 99 percent uptime guarantee
☑️ DDoS protection
☑️ Room to grow
☑️ Green hosting
Is Crucial Hosting Easy to Use?
Crucial has a nice mix of web hosting solutions. They have a variety of server packages. Something that we found surprising was the fact that they only offer one all-inclusive shared hosting package.
The shared hosting package offers great features and resources. It could be a good option for someone looking for an Australian-based server.
The downside of this setup, though, is that since they only have one shared hosting package, you have no choice on the features you get if you use Crucial. For example, what if you do not need 50 GB of storage?
What if you do not need unlimited emails or unlimited data transfer? There is no simple option for hosting a basic website. This means that you end up paying for extra features and resources that you are just not going to use.
Also, it's clear that they are targeting beginners and those who are just starting a small business in Australia. That is great. But they don't have beginner friendly tools. We would love to see a drag-and-drop website builder and other tools designed to help someone who's new to web design get their site up and running quickly.
---
Additional Features and Their Cost
Below are a couple other areas I think people should be aware of when looking at potentially signing up with Crucial.
Domain Name Registration Pricing
Crucial allows the transfer of Australian domain names to their service free of charge. The transfer domain name will need to be re-registered once the existing registration comes up for renewal.
Registering domain names range in price from $20.90 for two years for .com.au domains and $89.90 for two years for.mobi domains.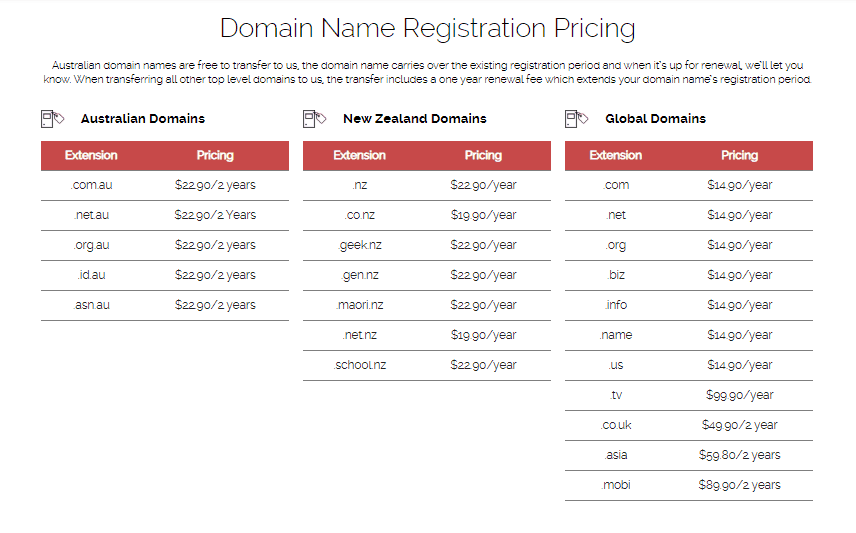 SSL Certificates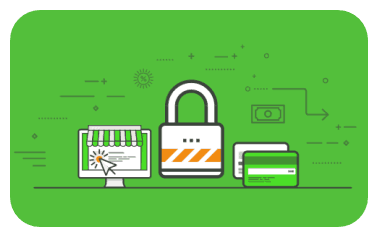 Those who have an online store will likely be interested in purchasing SSL certificates. SSL certificates give customers added peace of mind.
Crucial sells a range of SSL certificates. Their Rapid SSL offers entry-level protection and is being sold for $99 a year. The Wildcard SSL, designed for multiple sub-domains, sells for $549 a year.
When you look at Crucial's pricing plans and the services they offer in an objective way, it's clear to see that they are a decent host that has a variety of products to offer their clients.
However, a simple comparison of what they offer with other web hosts like InMotion, SiteGround, or HostGator shows that, in most cases, these respected hosting companies offer a higher quality service, better customer support, more features, and a more competitive price.
We are not saying that Crucial is bad. They have a place in Australia's market. For businesses looking to have an international reach and that want to benefit from a wider range of services, Crucial may not be their best bet.
Support and Customer Experience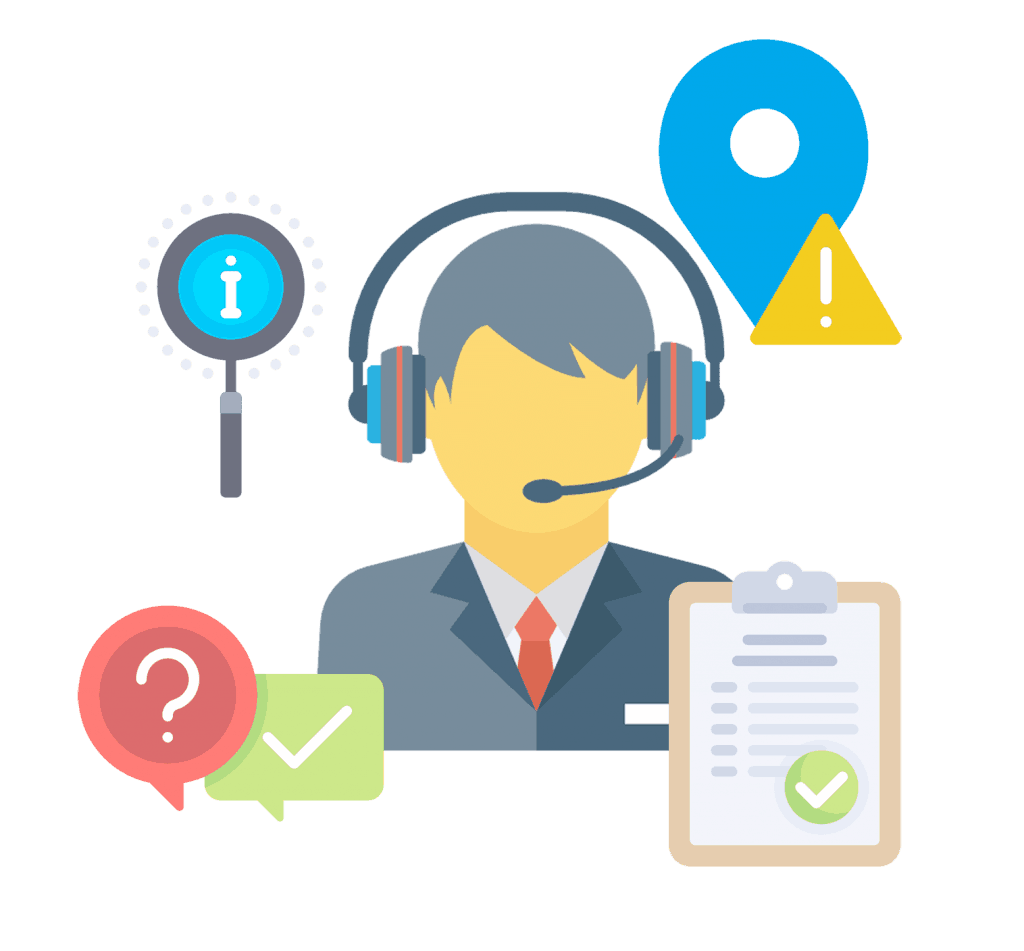 Crucial has been transparent about their target market. They are looking to target small businesses in Australia.
Their pricing and the plans that they offer reflect this. There are some things that customers should consider before deciding whether or not Crucial is the right option for them.
Crucial, like many other web hosts, offers "unlimited hosting." This sounds nice, but the reality is that unlimited hosting does not exist.
With Crucial, your hosting experience is only unlimited as long as you do not exceeded the CPU resources that have been allocated for your account. Crucial does not have a clear-cut guideline as to when or how they will suspend an account.
However, their Terms of Service do state that at their discretion they can terminate the client service entirely or partially and do so without notice. One of the reasons they give for making this decision is excessive consumption of network capacity, CPU cycles, or disk I/O.
Support
☑️ Email & Live Chat, Technical Support: 24 by 7, 365 days a year
☑️ Sales & Billing: 9am – 5pm weekdays (AEST)
☑️ Phone: 9am – 5pm weekdays (AEST):1300 884 839 or +61 2 8202 9999
☑️ Mail: Crucial Cloud Hosting, P.O. Box 1, Surry Hills 2010
Crucial has striven to improve the support and customer service they offer. A few years ago, there were some concerns about the hours that their customer support worked.
Now, for most plans, they offer 24 hour a day seven days a week support. When you submit a ticket, you are likely to get a reply within 15 minutes. Crucial technicians have the reputation of working with their clients until whatever issue the client has is resolved.
They have proven themselves to be flexible. If you need anything changed on your server or installed and you get in touch with them, they will do what it takes to get it done.
They are quick to respond when there are technical issues and to provide help with billing issues. They are flexible with their clients and usually willing to provide assistance for those who need a few extra days to pay an outstanding invoice.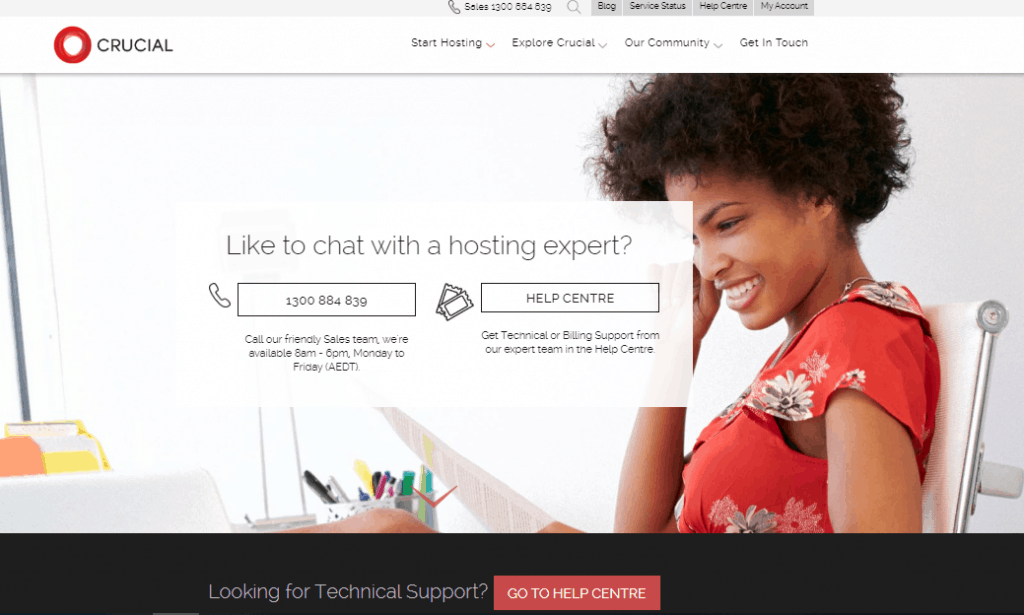 When you talk to customers who have been working with Crucial since the beginning, they often comment on the company's dependability. It is not uncommon to hear people say that if it was not for their dependability, they would have left Crucial for a less expensive option. When you host with someone, you need to trust them.
One complaint people have about their customer service is that phone service is only available Monday through Friday 9 AM through 5 PM. Unfortunately, problems with your website are not limited to these days or times. Additionally, the 130-088-4839 number closes at 4 PM on the last Friday of the month.
Customer Experience
Over the past couple of years, customers have seen a reduction in the services offered by Crucial. Many link this change in service to the acquisition of Crucial by Digital Pacific.
Under the new owner, things like live chat functionality and a 24 hour a day seven days a week email support were removed. Customers have also experienced increased down times.
The level of service you get from Crucial's tech support team will depend on the day you call and who answers. It seems like they are frequently hiring new tech support. If you get someone with less experience or someone who does not carefully read your ticket, you may not get the assistance that you need.
Crucial is active on social media. They do quickly respond to any messages that are sent on their Facebook page and are constantly posting information to educate their users about web hosting as a whole or about the services that they offer.
In recent years, Crucial has faded out some of their Legacy Products. Still, they are supporting customers who purchased these products in the past. This means that many customers who enjoy the products that they have had for years are not forced until they are ready to make that change.

100 Percent Money Back Guarantee
Crucial is confident that their hardware and their customer support will perform up to the expectations of their clients. However, if clients want to cancel their service in the first 10 to 30 days, they can do so and get a full refund of the price they paid for their service. They promise that there is no paperwork and no catches.
☑️ Shared hosting plans, including reseller hosting and web hosting, have a 30 day money back guarantee
☑️ VPS hosting plans have a 10 day money back guarantee
This 100 percent money back guarantee is not for SSL certificates, domain name registrations, or site migrations. Nor do they apply to any upgrades. It is only applicable to the base product.
Technical Considerations
Crucial hosts their data in a high-performance APD facility located in Sydney, Australia. Since they do not store data offshore, their data is protected by Australia's privacy laws.
They have technicians on staff 24 hours a day, seven days a week, and 365 days a year. These employees monitor infrastructure and keep things running smoothly. Crucial has its own fully independent network. They have a privately owned infrastructure. They even invite guests to tour their facilities.
---
Final Thoughts - Decent Host But Too Expensive
Since 2003, Crucial has striven to build a strong brand with the goal of offering reliable hosting solutions to their customers. They have the simple goal of making everyone succeed online by making web hosting easy and reliable. In some ways, you can say that they have succeeded in this goal.
They are constantly offering new technologies to make it simple for their customers to have an online experience.
When you compare them to what is available in Australia, we say that Crucial offers great performance, easy set up, and good support.
However, if you compare them with the other hosting options available around the world, including companies like SiteGround, which offers stellar service to businesses in Australia, you will notice a number of differences right off the bat.
The first thing that you will see is that Crucial is up to 75 percent more expensive than other hosting companies.
Crucial prides itself on being an Australian company for Australians. And that's great. But the downside of this is that they do not have global data centers. They only have one in Sydney.
Crucial offers a number of hosting plans, but what we don't see is a WordPress focused hosting plan. This is a problem because more than a quarter of the Internet runs on WordPress. It is likely that people building a new site are going to use WordPress as well.
Crucial should be commended for the efforts that they are making to lessen their impact on the environment. It is an example that other hosting companies may wish to follow.
Crucial is a decent host. The services that they offer are average. For the same price, you will be able to find a host like SiteGround that will offer more features, better customer service, and a higher quality of service for a cheaper price.