Disclosure: Aussie Hosting is community run. We sometimes earn a commission when you buy hosting through our links. Learn more.
Digital Pacific is is a local Australian hosting company that has been around for a while. They specialise in providing home grown Aussie hosting to small businesses and bloggers.
Although we don't use them actively we do have some experiences with customers who used their services in the past.
In this review we're going to take a look at Digital Pacific and see if they are right for you
TLDR (Quick Takeaway) - While we don't think Digital Pacific is bad by any means, we do think that you can find higher tier service at the same price or much lower with additional feature not provided by Digital Pacific. 
However, if you're looking to support a local company that by all means they are a great choice. 🇦🇺
History of Digital Pacific
One of Australia's first hosting companies, Digital Pacific was established in 2000. The company takes pride in being carbon neutral, and its efforts are focused on providing web hosting services to businesses ranging from small to medium size.
According to the company's website, Digital Pacific emphasizes "innovative hosting solutions" and "great service." They describe their web hosting services as being fully scalable so that they can grow or shrink according to the customer's specific needs. Moreover, Digital Pacific speaks of "evolving to meet the demands of the future" on its website. This suggests that customers can rely on the company to remain ahead of technological innovations that may make their websites more responsive and functional than ever before.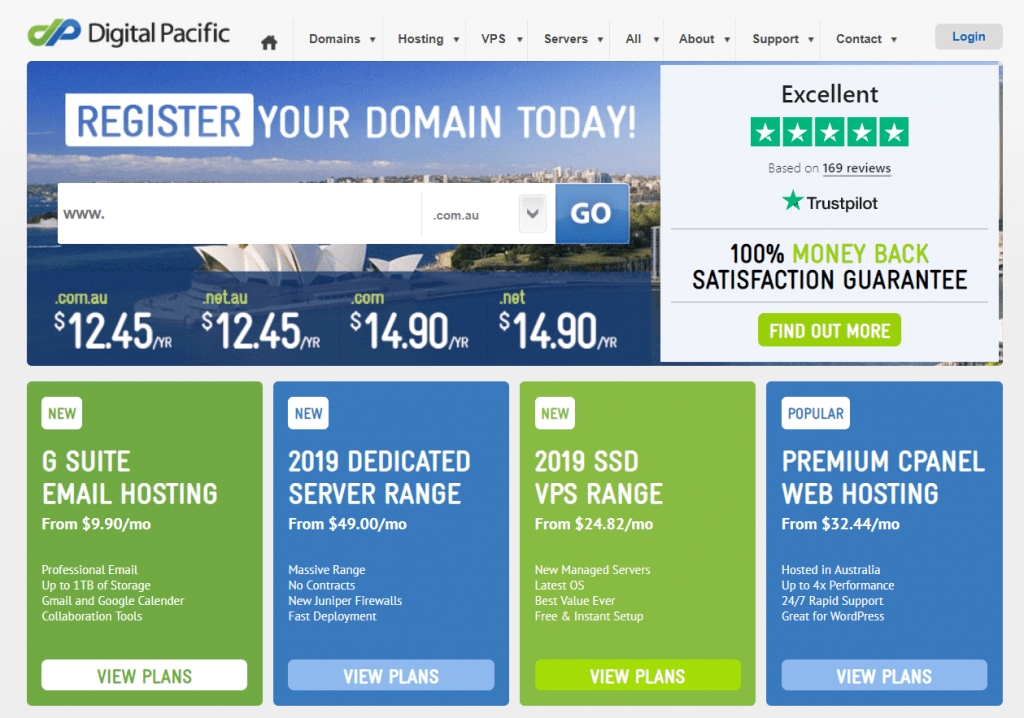 What We Think of Digital Pacific
We admire many of the things that Digital Pacific stands for. Being carbon neutral and debt free are amazing achievements for any organization. However, we do take issue with some of the decisions that they've made with their web hosting packages.
In short - they are quite expensive for modern day hosting standards. This is generally an economies of scale issue, the bigger your hosting company the cheaper you can get your server space and the better value you can pass off to customers.
This is the issue with small web hosting companies, they are often 2-3X more expensive with their rented server space. With the same $16/month charge from Digital Pacific you can get the same product + more features for $2.99.
Over the last few years we've worked with a lot of hosts so we feel like we have a pretty comprehensive idea of what's available in the marketplace. With our reviews of SiteGround and BlueHost, we make it fairly clear that these web host providers offer far more robust features, stronger networks and more reliable services and all of this at a surprisingly affordable cost.
Digital Pacific Pricing
Digital Pacific provides several tiers of hosting, clearly with the hope that at least one level of services will be right for every potential customer. The broad hosting categories include Personal, Business, Premium and VPS. More details about what is included with each of these packages are found later in this review.
First up is Digital Pacific's Personal web hosting services. A three-year plan will save you a nice amount of money, but it's also helpful to have monthly hosting as an option with the Standard plan if you're a bit unsure about the whole website thing.
| Personal Hosting | Basic | Standard |
| --- | --- | --- |
| Monthly | ** | $11.90/ mo. ($11.90 total) |
| One year | $7.42/ mo. ($89 total) | $9.92/ mo. ($119 total) |
| Two years | $7.04/ mo. ($169 total) | $8.93/ mo. ($214 total) |
| Three years | $6.90/ mo. ($248 total) | $7.74/ mo. ($278 total) |
Digital Pacific has four levels of business hosting services. Whether you're a new venture with just a couple of customers or are part of a company that's growing, one of these packages may be the perfect one for you.
| Business Hosting | Basic | Standard | Advanced | Pro |
| --- | --- | --- | --- | --- |
| Monthly | $16.90/ mo. ($16.90 total) | $21.90/ mo. ($21.90 total) | $24.90/mo. ($24.90 total) | $34.90/ mo. ($34.90 total) |
| One year | $10.99/ mo. ($395 total) | $14.24/ mo. ($512 total) | $16.19/ mo. ($582 total) | $22.69/ mo. ($816 total) |
| Two years | $12.68/ mo. ($304 total) | $16.43/ mo. ($394 total) | $18.68/ mo. ($448 total) | $26.18/ mo. ($628 total) |
| Three years | $10.99/ mo. ($395 total) | $14.24/ mo. ($512 total) | $16.19/ mo. ($583 total) | $22.69/ mo. ($816 total) |
Businesses that are beginning to get too big for their shared hosting plan may want to consider one of these packages. They sit squarely between shared hosting and the higher-end VPS hosting. This should provide you with a "just right" package that is neither too big nor too small.
| Premium Hosting | Standard | Advanced | Pro |
| --- | --- | --- | --- |
| Monthly | $49.90/ mo. ($49.90 total) | $99.90 ($99.90 total) | $149.90 ($149.90 total) |
| One year | $41.92/ mo. ($503 total) | $83.92/ mo. ($1,007 total) | $125.92/ mo. ($1,511 total) |
| Two years | $37.43/ mo. ($898 total) | $74.93/ mo. ($1,798 total) | $112.43/ mo. ($2,698 total) |
| Three years | $32.44/ mo. ($1,168 total) | $64.94/ mo. ($2,338 total) | $97.44/ mo. ($3,508 total) |
If you are looking for Virtual Private Server, or VPS, hosting, Digital Pacific offers this as well. This is cPanel-managed VPS, and everything is included in one package. All of these plans are hosted at the company's Sydney data center.
| VPS Hosting | SSD VPS 1 | SSD VPS 2 | SSD VPS 3 |
| --- | --- | --- | --- |
| Monthly | $129.90/ mo. ($129.90 total) | $189.90 ($189.90 total) | $249.90 ($249.90 total) |
| One year | $119.51/ mo. ($1,434 total) | $174.71/ mo. ($2,097 total) | $229.91/ mo. ($2,759 total) |
| Two years | $113.01/ mo. ($2,712 total) | $165.21/ mo. ($3,965 total) | $217.41/ mo. ($5,218 total) |
| Three years | $107.82/ mo. ($3,881 total) | $157.62/ mo. ($5,674 total) | $207.42/ mo. ($7,467 total) |
Features
All of Digital Pacific's web hosting plans include automatic backups that occur three times per day. They boast a fully redundant network so that no single point of failure has the power to bring the whole network down. Dell hardware is found in all data centers, and Digital Pacific boasts that they never compromise on the quality of the equipment they use. Locals will appreciate that this is an all-Australian network and that all servers are located here too. Think of it as an opportunity to shop local.
Digital Pacific claims that their servers are all green so that working with them is a sustainable choice. An automatic plan selector is available if you're having a difficult time sorting through all of the options that are available in this host's packages.
Backup hardware includes Dell/EMC AX SAN Series and Dell MD PowerVault SAN Series systems. A gigabit network connects all servers with Jumbo Frames enabled. This translates to faster network transfer so that you can trust the backup and restoration process.
Additionally, customers have the company's proprietary Rapid Restore backup protocol. This utilizes an application for Continuous Data Protection, making it possible to perform a comprehensive backup without compromising server performance.
Digital Pacific offers a 99.9 percent uptime guarantee in addition to a 30-day money back guarantee if you are not fully satisfied with your purchase.
Personal Hosting in Detail
This web hosting tier is designed for the individual user. You may want to start a blog, create a website where your family can share photographs or create a record as you pursue a favorite pastime. Regardless, these are small, fairly affordable packages.
Each of the Personal hosting plans comes with a web-based control panel, the company's 24/7 rapid support and no written contracts.
The Basic plan gives you one gigabyte of storage space and allows you a maximum of 10 GB of traffic each month. Website set-up is free, and two domain-based email addresses are included.
Upgrading to the Standard plan gets you five gigabytes of storage space and permits you 20 GB of traffic each month. Setup costs are still free, but now you are allowed an unlimited number of email addresses. Additionally, you get five MySQL Databases with this plan.

Business Hosting in Detail
Like the Personal plans, all of the Business hosting plans come with 24/7 support, a web-based control panel and no written contracts. While these plans are more expensive than the personal ones, they have increased storage, functionality and security. A free SSL certificate is included with every plan.
The Basic plan comes with 25 GB of storage and 100 GB of monthly traffic. You get one add-on domain, unlimited email addresses and setup is free.
When you upgrade to the Standard plan, you'll be given 50 GB of storage, three add-on domains and unlimited email addresses. Your monthly traffic limits are also now unlimited.
In addition to unlimited monthly traffic and email addresses, the Advanced plan gets you 100 GB of storage and six add-on domains. The largest package is the Pro plan. It has everything that the Advanced plan has in addition to 150 GB of storage.
Premium Hosting in Detail
Digital Pacific's Premium web hosting plans are meant to be a bridge between the Business plans and the VPS plans. Designed for growing businesses, it is possible to upgrade or downgrade a current plan at any time to suit the current needs of your venture. All Premium packages feature unlimited monthly traffic and a free SSL certificate.
The Standard plan provides 25 GB of storage and 400% CPU speed in addition to 4,096 MB of memory and an I/O speed of six MB/s. Thirty processes are included. With the larger Advanced Plan, customers are upgraded to 50 GB of storage, 600% CPU speed, 6,144 MB of memory, eight MB/s I/O speed and 40 processes.
In the Pro plan, customers received 75 GB of storage space, 800% CPU speed, 8,192 MB of memory, 10 MB/s of I/O Speed and 60 processes.
VPS Hosting in Detail 
These packages are meant to be Digital Pacific's most advanced offerings. While not exactly dedicated server hosting, Virtual Private Server hosting is fairly close. You're still sharing a server with multiple users, but the server functions more like it's exclusively yours.
With a VPS, you get dedicated resources like storage, RAM, CPU and bandwidth. Better website security and server root access also are advantages of VPS hosting.
All of Digital Pacific's VPS plans come with the following features:
DDOS Protection
24/7 Support
Server Management
Kernel Care
4 TB of Data Transfer
Daily Backups
One IP Address
Instant Setup
cPanel + Cloud Linux Control Panel
Digital Pacific's SSD VPS 1 package also includes four GB of RAM, 50 GB of storage and 2 vCPU. Upgrading to the SSD VPS 2 plan gets you eight GB of RAM, 100 GB of storage and 4 vCPU. The largest package is the SSD VPS 3 plan that includes 12 GB of RAM, 150 GB of storage and 4 vCPU.
Data Centers
While Digital Pacific's main data center is in Sydney, it also owns four other data centers in disparate regions. With redundant infrastructure, customers are assured of enjoying the 99.9 percent uptime that the company guarantees.
In every data center, Digital Pacific operates N+1 with all infrastructure. Maintenance and testing are regularly performed. The company's carrier-grade equipment comes from Cisco and Juniper Networks. Peering links and multiple gigabit IP transit are utilized.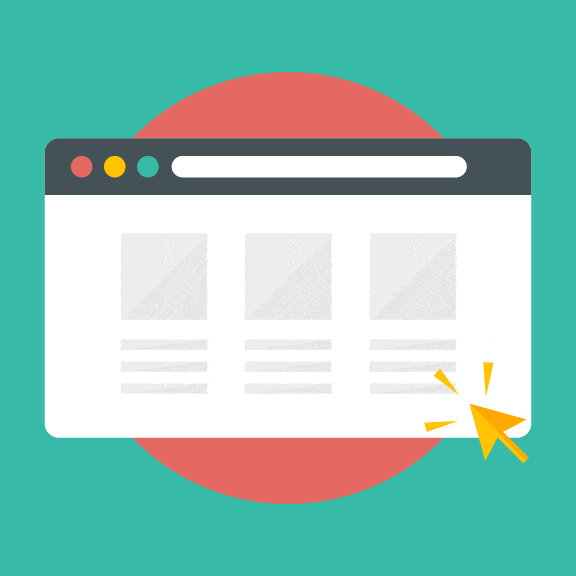 Transferring from Another Host
If you already have a website that is being hosted by a different provider, Digital Pacific provides a variety of website migration services. Currently, three levels of service are offered for transferring a website from a previous host.
The first of these is the self-service option. Essentially, this involves reading and following along with an article from Digital Pacific's knowledgebase. If you have been managing your website for a while and feel pretty confident about your abilities, this is the most inexpensive option. In fact, you can manually migrate your website to Digital Pacific for free. However, if you feel any uneasiness about trying this process on your own, then you may want to select one of the other options.
Developer Migration is the second option. This involves having the web developer or designer who created your website complete the migration for you. Digital Pacific notes that this allows the developer to ensure the proper configuration of your website in its new home. Keep in mind that your developer likely will charge you for this service.
The remaining option is to use Digital Pacific's Site Migration Service. Starting at $99 AUD and increasing from there, the web host will migrate your website for you, provided that it meets certain criteria.
Other Services from Digital Pacific
Unlike a handful of other web hosts, Digital Pacific does not provide website building capabilities. Nonetheless, they do make it possible to search for, register and renew a domain name. Prices for a .com.au domain begin at $12.45 AUD per one year of registration. It's worthwhile to keep in mind that some domains require a minimum of two years of registration.
Digital Pacific also provides G Suite email hosting packages. The company is an authorized reseller, so they are able to give you everything that would normally be provided by Google. Account setup is included in the package.
Support
Customer support is available on a 24/7 basis. Because the support center is located in Australia, you can rest assured that you can find help from someone who speaks your language. Use email or the phone to contact Digital Pacific. In addition, the company website has an excellent knowledgebase and FAQ page if you have a common issue or concern.
Is Digital Pacific Worth Your Money?
Digital Pacific isn't a bad web host. However, there are other providers out there, like Siteground and Bluehost, that simply offer far better networks and more disk space in addition to hosting plans that are designed specifically for WordPress. If you're looking for the same performance for pricing please read our review of best cheap hosting.
If you are operating a small, Australia-based website, then you may do well enough with Digital Pacific. It's also admirable that the company is so focused on being environmentally friendly. However, their basic plans offer a disappointingly small set of features while being fairly expensive when compared with the competition. The upshot is that you can do a great deal better than Digital Pacific. Look elsewhere for the best hosting.