Disclosure: Aussie Hosting is community run. We sometimes earn a commission when you buy hosting through our links. Learn more.
Siteground vs Bluehost Comparison
You can't build a great building on a weak foundation - a saying that stands true in both construction and website building. The task of choosing the best web hosting provider is the first (and often most important) major hurdle every up-and-coming entrepreneur must face upon stepping into the world of cyberspace.
---
Siteground vs Bluehost
The Battle for the Web Hosting Throne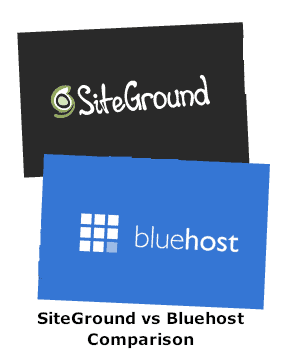 To make matters worse, the plethora of options at your disposal may confuse even the best eCommerce veterans, and anyone else looking to dip their toes into online waters, even the bloggers using the best blogging platforms.
Over time, however, the fierce competition among hosting service providers has yielded two stand-out titans in the hosting market: Bluehost and Siteground.
The duo's reputation has remained unchallenged for quite some time now, and the results speak for themselves.
Over the course of 16 years, the two have amassed a combined total of 4 million hosted web domains and have remained the top choices for low-to-mid traffic websites and small businesses, with high customer satisfaction rates to boot.
So, it all comes down to the two aforementioned hosting providers. A no-brainer, right?
Well, not exactly.
The differences between Siteground and Bluehost, depending on a number of key variables, can range from minor nuances to significant contrasts. Therefore, we've decided to put them through an in-depth inspection in order to find out which web host would suit your venture of choice best. Place your bets!
---
Siteground vs Bluehost: Categories & Comparison
In order to do both of our competitor's justice, we've listed 8 different categories through which we'll examine how they fair in comparison to one another. The results will determine who will take the crown as the ultimate web hosting platform.
Siteground
User Interface Review
Siteground makes use of SiteTool - a built-in custom control panel that offers a wide array of new features compared to their previous cPanel-based GUI, which allows for faster and easier implementation of new technology and features as they come along - a significant step towards futureproofing the platform.

On top of functionality, SiteTool is much sleeker, more coherent, and visually appealing to the eye, and as such alleviates tool and menu navigation significantly. While the older GUI might've been criticized for not being very beginner-friendly, SiteTool amends that issue, and then some. No complaints here!
Bluehost
User Interface Review
If you're keen on old-school early 2000s computer interfaces, Bluehost will put a huge nostalgic grin on your face. Instead of ditching the cPanel altogether, the developers have opted for a slight redesign of the existing GUI, referred to as the 'Enhanced Edition' of the cPanel.
Simplicity is the name of the game and, being that cPanel remains a widely-used control panel since its inception back in 1996, you'll have no trouble navigating through neatly-stacked graphs and icons.
The script installers that come with the platform are a neat edition, especially for web building newcomers - PrestaShop, Magento, WordPress, and Weebly are just some of the optional scripts available for installing any time.
The impression would be a lot more positive were it not for the persistent bombardment of unnecessary tool promotions and Bluehost itself pushing longer and more expensive pricing plans without any subtlety. A surefire way to keep a significant userbase from extending their deals.
Winner: Siteground
It was a close race, but a much more modern control panel and a relatively ad-free environment steal the win from Bluehost's grasp. The Bulgaria-based host takes the cake, but not by a significant margin.
Siteground
Hosting Features Review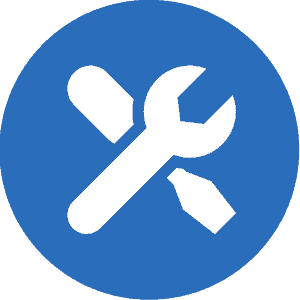 The aforementioned sleek UI is far from being only for show. Siteground comes jam-packed with tools and functions that will satisfy even the choosiest of users.
Starting with thes, Siteground offers up to 40GB of webspace, an unlimited number of free email accounts at the domain name of your choosing, unlimited MySQL databases, and an unlimited number of hosted websites at your disposal.
The built-in Weebly site builder is the perfect solution for rookie web hosting with its simple yet efficient drag & drop functionality.
Developers will be pleased to know that Siteground boasts 4 different versions of PHP that are applicable to multiple websites simultaneously, as well as support for the most widely-used PHP encoders and libraries (i.e. ionCube, Zend, ImageMagick, etc.).
The option of creating a free domain would give Siteground an almost insurmountable lead over its competitors, but you can't have your web hosting cake and eat it too.
Also, it's lauded SSD-based storage does little to make up for Siteground's web storage limit - a feature for which we're sure many customers would gladly pay extra. Nonetheless, this does little to overshadow Siteground's numerous benefits.
Bluehost
Hosting Features Review
For starters, Bluehost amends the storage limit issue by offering unlimited amounts of precious webspace (including email storage), in addition to SSD drives that vastly increase load speeds.
Domains, subdomains, and email accounts are also unmetered, and so are the PHPBB message forum web scripts that come in handy for recordkeeping purposes.
If you're aiming for eCommerce, Bluehost has you covered with built-in virtual shopping cart plugins (i.e. OSCommerce, Cube Cart, Zen Cart, Agora, etc.), a free SSL certificate, and secure key-based encryption among other security measures.
Bluehost's somewhat minor shortcomings lie in its lack of automatic system and plugin updates, along with i's main Achilles' heel - lack of free daily backups.
Though its 3$ monthly fee won't exactly hurt your wallet, the Site Backup Pro add-on just seems tacky and quite unnecessary compared to Siteground's On-Demand Backups feature, and is an indicator of Bluehost's money-first attitude towards its users.
Winner: Siteground
Bluehost's tasteless attempt at making some extra bank kept this race from being a tie. Shame…
Siteground Uptime Review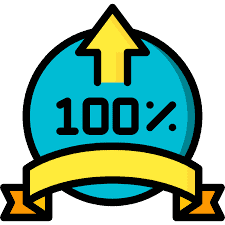 Keeping your website stable and running 24/7 is essential to maintaining steady site traffic flow and showing your clients you mean business (literally).
In that regard, Siteground has you covered with its 99.99% uptime guarantee, and offering a month of free hosting should the uptime percentage fall down to 99.00%, and an additional month for every percentage drop below 99.00%.
Various tests performed throughout 2022 show an average 99.99% uptime for Siteground, with a few minor and unavoidable hiccups occurring on occasion. Kudos!
Bluehost Uptime Review
Ever since undertaking a major overhaul of their infrastructure two years ago, Bluehost has shown admirable website stability and significantly less downtime, with tests indicating 99.98 - 99.99% uptime over the course of 2022.
A couple of outages here and there, but nothing out of the ordinary, and nowhere frequent enough for us to consider them an issue. Bluehost passes with flying colors!
Winner: tie
Both Siteground and Bluehost offer excellent website stability and an almost 99.99% uptime. In this round, both deserve the winner's podium.
Siteground
Server Speed & Quality Review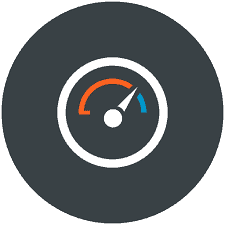 In order to offer the best possible service anywhere across the world, Siteground boasts a total of 6 data center locations across 4 continents: Eemshaven (The Netherlands), London (UK), Frankfurt (Germany), Singapore, Iowa (US) & Sydney (Australia).
This ensures impressive coverage and unyielding server response time averaging at an impressive 500ms, with next to no errors whatsoever.
Depending on the amount of web traffic, the response time will vary at around 30-40ms - a barely noticeable difference! Should you experience any significant slowdown - which is unlikely - you have the option of changing your preferred servers' location at a whim. A huge thumbs up!
Bluehost
Server Speed & Quality Review
The grass isn't always greener on the other side. Bluehost's high response times of more than 30s even at low traffic levels don't instill much confidence, and are likely the result of their servers being solely based in Utah. The exact location remains undisclosed.
If you're based somewhere in the US, you'll experience the least slowdown compared to other continents, especially Europe. The drastic differences between server timings depending on the location are a significant drawback, especially compared to Siteground's Google Cloud Platform (GCP) infrastructure.
Winner: Siteground
Yet another win at the hands of the Bulgarian web hosting powerhouse! Its well structured server network ensures stability and makes it the more reliable option compared to their Ohio-based rivals.
Siteground WordPress Review
Regarded as one of the best and most popular content management systems (CMS) out there, WordPress is a powerful site building tool that's become a vital asset of any web hosting service worth its salt.
The official WordPress website lists Siteground as one of three hosting platforms that are most WordPress-friendly and offer the best WordPress experience out there, and for good reason!
Installing and/or launching WordPress on Siteground is achieved with a single mouse click, and we applaud the inclusion of a staging environment for users to test out their webpage's functionality.

Security-wise, WordPress core software is updated automatically and on a daily basis, and daily restores and backups let you modify your website without fear of losing valuable configurations.
Thanks to a plethora of WordPress hosting features, such as the option of white-label access, adding collaborators, and 24/7 security monitoring, Siteground makes a strong case for itself among users favoring WordPress hosting. It's safe to say they've earned their stripes!
Bluehost WordPress Review
Compared to other hosting services, WordPress users will find themselves right at home with Bluehost. User data is stored in Virtual Private Servers (VPS), and each user is granted a certain amount of data space, depending on their hosting plan of choice.
VPS allows for much greater load speeds and higher uptime percentage, on top of Bluehost's already speedy NGINX and Apache web server implementation (also present in Siteground, mind you).
Like Siteground, Bluehost makes installing and launching WordPress a piece of cake, and 5 minutes is all it takes to launch your very first website. Their Bluerock cPanel platform is specifically designed with WordPress in mind, boasting ease of use and living up to their 'Ultimate WordPress platform' description.
Winner: Bluehost
Both of our competitors for the best WordPress hosting title had much to show, however we had to make a decision. And it has been yet another close round, Bluehost edges out in the end thanks to its high-speed servers, and a better overall tailoring toward WordPress site building.
Siteground
Security Review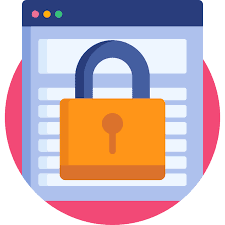 Your website's safety should be your number one priority, and a good web host should provide the ultimate protection available to its clients.
Siteground seems to take security threats rather seriously, based on the number of high-end features and security measures integrated into the platform.
Check out our guide on how to improve WordPress security for more info on how to protect your website.
Besides the above-noted on-demand daily site backups and SSL certificate issuing, Siteground maintains a malware-free working experience via its HackAlert early warning malware detection systems, courtesy of GlobalSign.
Persistent invaders may opt for brute force attacks on your website, in which case an anti-bot AI steps in and prevents servers from being compromised.
Distributed denial of Service (DDoS) attacks are a thing of the past by virtue of firewalls with custom-written security rules, serving as an extra layer of cyber protection against any lurking threats.
Potential power outages are remedied by Siteground's Enterprise UPS installations, preventing any unexpected loss of precious data. All of these features combined make Siteground a safe and risk-free web host!
Bluehost
Security Review
CDN, SiteLock and Site Doctor represent the backbone of Bluehost's security, and they do their job efficiently enough. This trinity of web safety covers most of the basics (i.e. malware and spam protection, monitoring, DDoS, etc.), and are joined by a slew of tools exclusive to Bluehost.
SpamAssassin and Spamhammer serve as an added layer of spam prevention, joined by SpamExperts and Hotlink Protection in order to avoid foreign website intrusions. Adding passwords to certain directories. All in all, Bluehost is decently packed with plenty of countermeasures to discourage any unwelcome intruders.
Seems like they've learned their lesson after being one of 5 major hosting companies attacked by the Syrian Electronic Army (ESA) back in 2015. Hope they learned their lesson!
Winner: Siteground
Another close round that had to go to the one web host with the cleanest reputation and the most versatile security arsenal around.
Truth be told, neither Siteground or Bluehost fell victim to any minor or major security breaches in the past few years or more (besides the whole SEA thing), and based on what we've seen in practice, they both stand their ground firmly.
Siteground's advanced security platform, however, and their welcoming approach to upcoming technologies simply put more faith in us that they'll stand the test of time in the years to come.
Siteground
Customer Support Review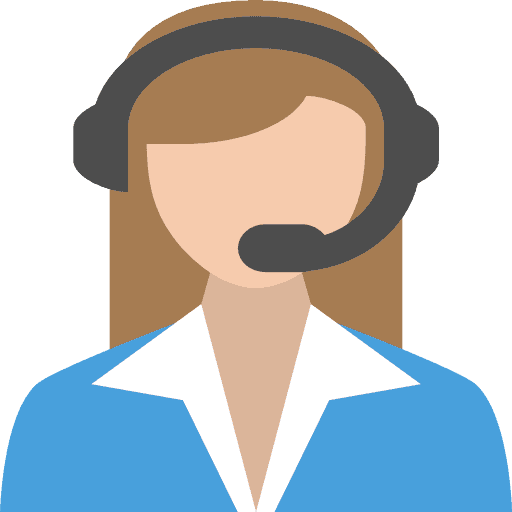 Being that they're the proud title holder of the 2022 Best Customer Support Stevie Award, our expectations towards Siteground's customer service were higher.
Their impeccable approach towards their partners is reflected in their near-instant 24/7/365 support via live chat, phone, or support tickets.
Customers have reported a near 100% rate of satisfied customers, who speak nothing but words of praise for Siteground's expert customer support team.
This fact alone speaks volumes of Siteground's dedication to keeping their customers satisfied and catering their platform to better suit everyone's needs.
Bluehost
Customer Support Review
Let's start with the positives. Bluehost's extensive FAQ section seems to offer answers to pretty much any problem that might arise, and their YouTube channel keeps churning out informative videos that will help you get a better idea of the platform, as well as tackle any issues that may pop out occasionally.
Their 24/7/365 customer support, though, is a whole other story. It is evident that Bluehost outsources a significant portion of calls & messages to their support teams based in third world countries, which is what you can expect should you choose any of Bluehost's cheaper packages.
Though they offer plenty of expertise on paper, you'll find a better time solving the problems yourself by consulting their FAQ section or YouTube channel, that is if you do not wish to be nudged to buy any extra unnecessary tools by their customer support team.
Winner: Siteground
A huge win for Siteground, and by a long shot! Bluehost has a huge pair of shoes to fill, and their feet have barely yet started to grow. Not our best analogy, to be frank, but the message is clear.
Siteground
Pricing Review
Siteground offers 3 different hosting plans, with key determining factors being your expected amount of monthly traffic, web space, and the number of hosted websites.
The basic StartUp plan starts at 12,99€/month, while the mid-range GrowBig and the bulkiest GoGeek plans go for 22,99€/month and 34,99€/month, respectively.

The full list of features offered by these 3 plans can be found here. Although these price tags might seem too hefty, the price-performance ratio more than makes up for this significant impact on your wallet.
Furthermore, these plans often drop down by more than 50% when Siteground feels generous enough to offer discounts, so be on the lookout for any limited offers on their website!
Bluehost
Pricing Review
Though their feature offer is a little more slim, Bluehost's hosting plans start at highly affordable prices which makes them one of the top cheap web hosts. Their most expensive Pro package goes for 22,98€/month and offers the ultimate Bluehost experience.
Further down the line we have Choice Plus (14,47€/month), Plus (10,21€/month), and last but… definitely least, the Basic, 6,80€/month plan in all its feature-stripped glory.
The only 2 hosting plans worth your time would be the Choice Plus and Pro packages, seeing as they give the most bang for your buck, and the full feature list can be found here.
Bluehost's 149$ site migration fee compared to Siteground's free-of-charge service may be a key factor that's preventing people from choosing Bluehost as their first web hosting provider, but Bluehost's 30-day trial is a tempting offer as well. It all comes down to personal taste.
Winner: tie
Both web hosts offer great value for money, and it all depends on your personal aspirations. If beginner WordPress site building is your thing, Bluehost has you covered. Should you wish to strive for high-traffic corporate level website creation, Siteground is the way to go.
---
Overall winner: Siteground
The overall winner seemed to have been found only a couple of rounds into this heated battle. Considering its wide range of options, customer support and overall quality of service, Bluehost still has a long way to go to try and challenge the big guys for the throne.
Truth be told, Bluehost surely has its place in the web hosting market, and is a great option for rookie small-scale website owners who are willing to compromise in terms of performance in order to reap the benefits of unlimited storage space and a beginner-friendly UI. We all have to start somewhere!
---